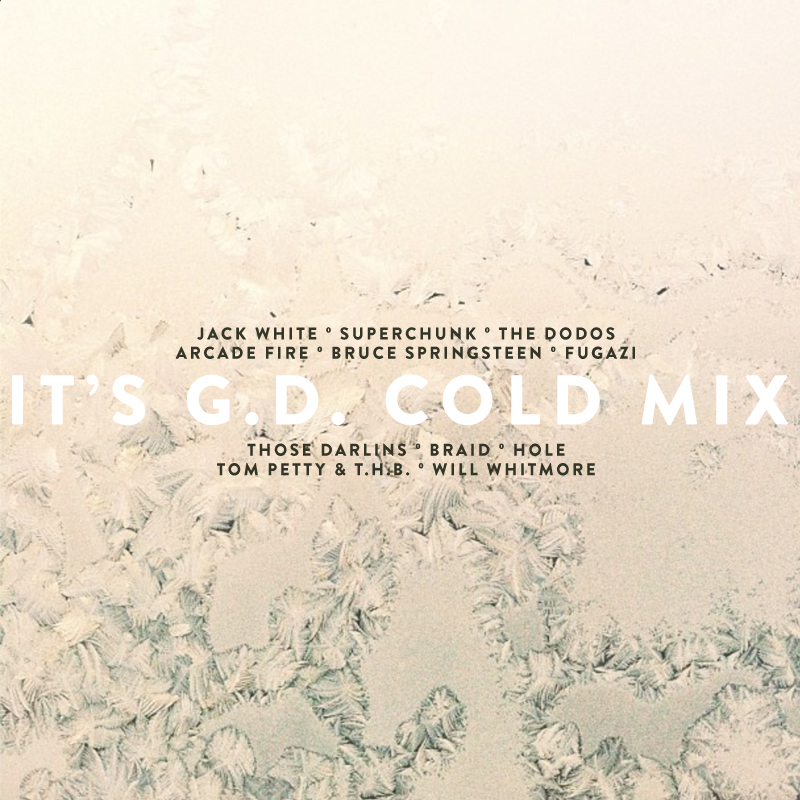 Hey Guys! It kind of sucks outside if you haven't noticed. I am telling this cold weather to take a serious hike, and here's my new mix just to prove it. Also, I've had a hell of a 24 hours, my blog is on the fritz, and I'm pretty sure I'm gonna have to rebuild it over the coming weeks, blech!! Oh, and I have to start jury duty on Monday and I still don't have a babysitter for the kids. So here's to you winter, go eff yourself and your -30º windchill.
Continue after the jump for my Spotify playlist!


Hope this helps to improve your moods if you're feeling totally over this GD cold and this GD week just like I am. Rembember, strength in numbers! Enjoyz!