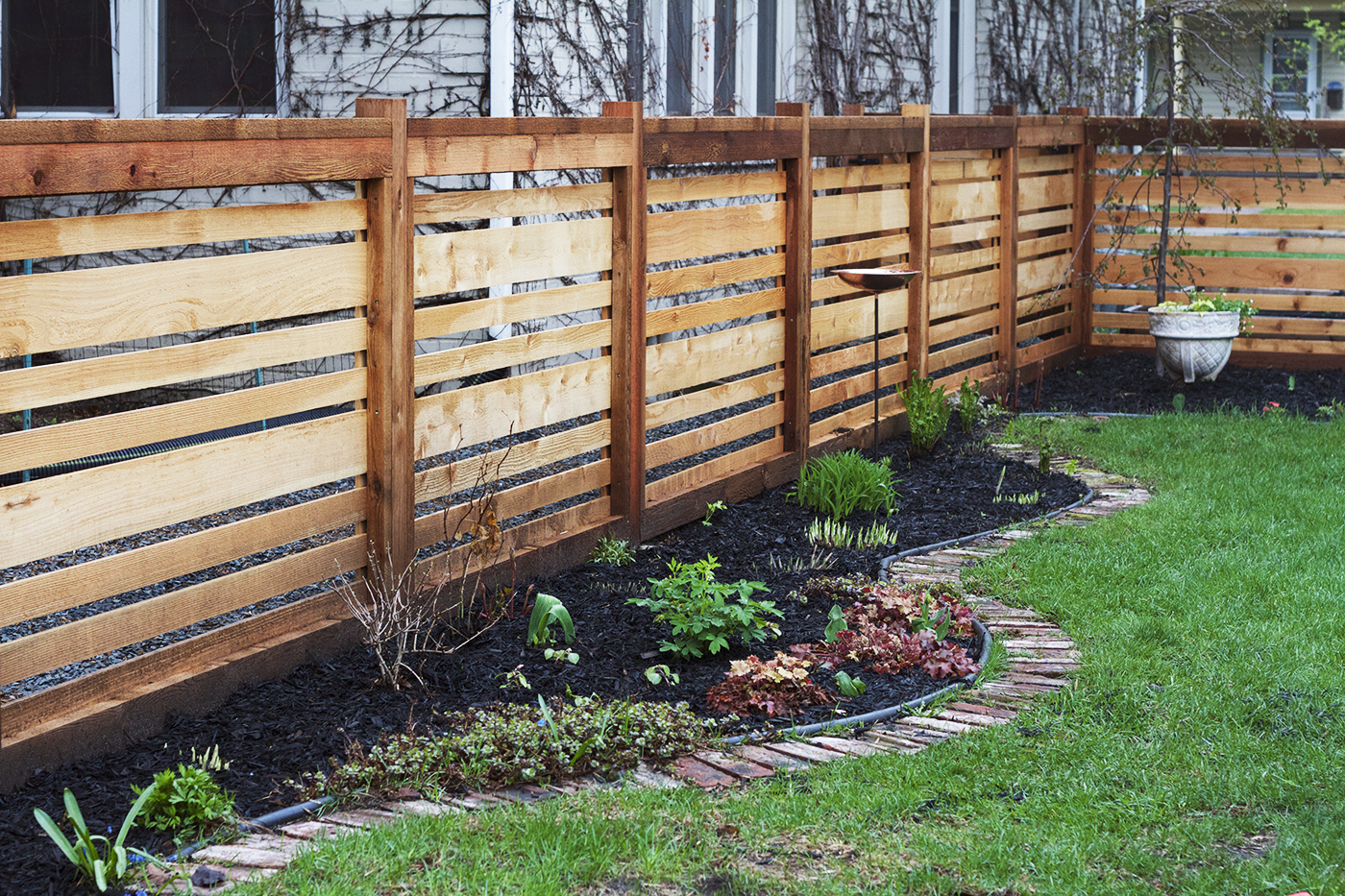 Hey Guys, I thought I'd do a few "gardening 101" posts as it seems like I have been getting a lot of comments from those of you who are newer to gardening or trying it out for the first time. I am by no means an expert but I do feel that I have learned a lot since starting my own gardens five seasons ago. My mom is a really good gardener and I've been able to learn a lot watching her over the years.
Although I've absorbed tons of gardening tips from the school of mom, I think I learned the most through good ol' trial and error. The key to being a successful gardner is not being afraid of killing plants. I've killed lots and lots of plants, that's not even an exaggeration. I learn from my mistakes. Killing something makes it easy, you learn right away what species of plant isn't going to grow in your garden. By no means does it indicate you have a black thumb, you're just learning! There are always things that will grow well in your yard, you just need to figure out what works best. Sometimes the process of elimination is the best way to figure that out.
Tip: Walk around your neighborhood and see what's growing in your neighbors yards paying attention to the type of light and time of day. Chances are if it's growing well down the block, it will probably grow well in your yard too.

Over the next few weeks I'd like to share with you guys a few of my basic rules and steps when it comes to gardening. For any of you out there who know more than me, feel free to chime in, and for your newbie gardeners that are looking for advice leave a comment and I'll try and help you out!
Also, I hope I'm not driving you guys crazy with all of the gardening posts, let me know if I am. I usually do a lot of gardening posts once the spring arrives and take it easy on the interior stuff until the weather gets too hot to handle. As a Minnesotan whos been locked-up indoors for the last 6 months, I need to get outside! Gotta get that fresh air while I can, ya know?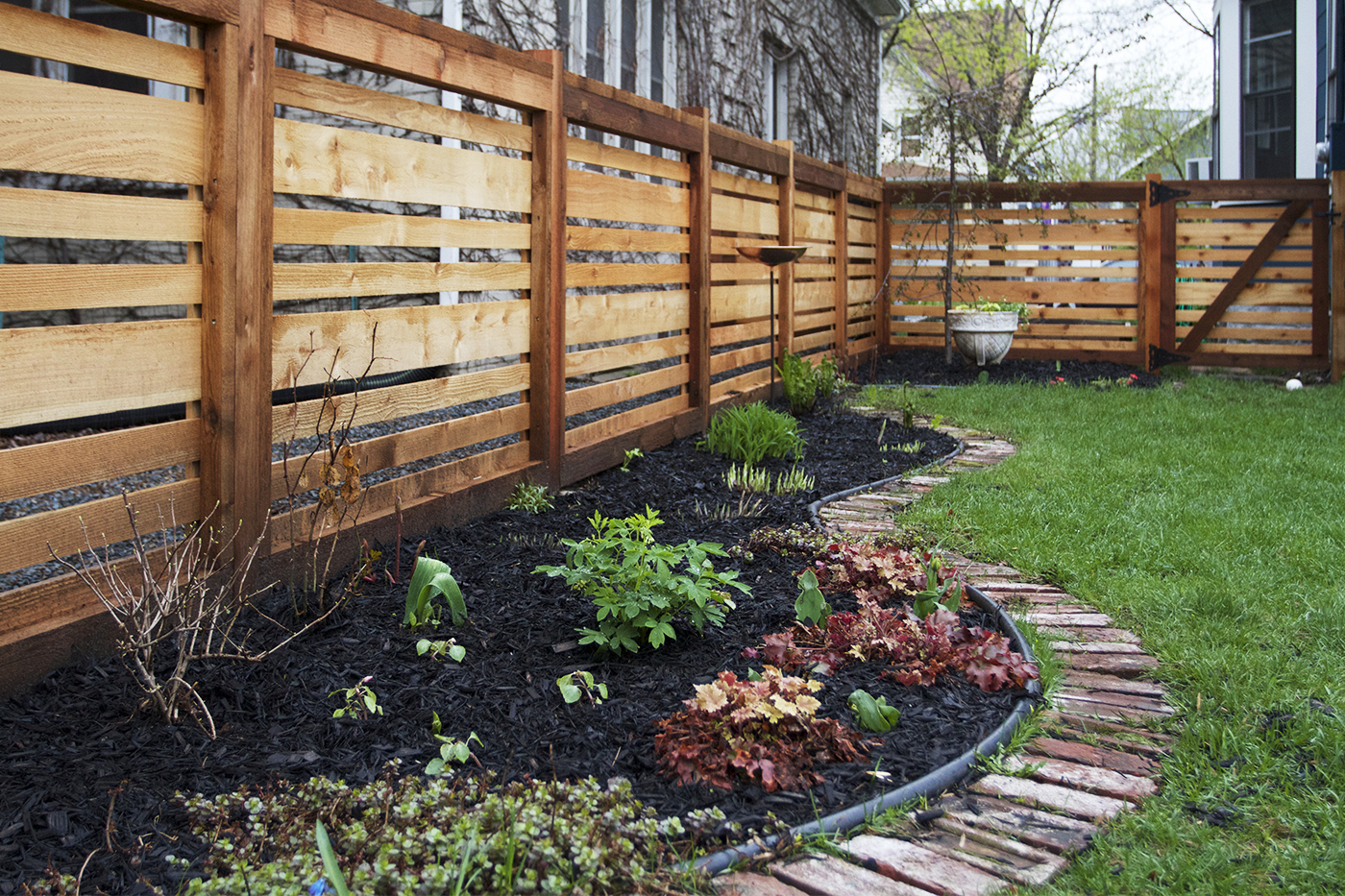 Today I want to talk to you guys about mulch. The first year of my garden I did not mulch, I just didn't think it was necessary. I also was on a super tight budget and thought it would be better to spend my cash on plants then on mulch. I also had it in my head that mulch was something meant for more well established perennial gardens, not my puny little hodgepodge that I was trying to call a flower bed. In reality, mulch would have really tied my developing garden together. It was in my second season of gardening that I learned how great mulch was, it gave my gardens have a cohesive and defined look. Not only that, there are lots of added benefits to mulching, it helps the soil retain water on hot days, improves the quality of the soil by breaking up clay, it shades the roots of your perennials from the sun, and my favorite, keeps weeds down.
The most common type of mulch is a shredded hardwood or bark mulch. Shredded hardwood mulch comes in a variety of colors and woods. You local garden center will have tons of different options from cedar to shredded cypress and many of them will come in an expanse of colors. Mulch isn't just limited to shredded hardwood either, it can be anything from grass clippings, hay or even cocoa hulls. This is my second season mulching with black mulch. I've tried natural shredded cyprus in the past because it looked natural and was very inexpensive. It looked good, but then I discovered black mulch. I really, really like the look of black mulch. I'm a sucker for high contrast, and I think it lends itself to a modern aesthetic. I haven't had problems with it discoloring either, which was my biggest concern. It looked great at the end of the last season, and I was determined to try it again this year.
I spent the weekend mulching – it's become a mom's day tradish for me. After raking out my flower beds in the early spring mulching is the next step. It improves the look of the gardens tenfold – you gotta mulch, guys! Mulching in early spring is best, your perennials and annuals will be smaller then allowing you to mulch up close to the stems of the plants. Overtime the plants will grow and spread out and the mulch will look nice and tidy being snug to the base of the plants.
Tip: don't mulch too early, make sure you have a visual on most of your perennials, you don't want to cover up those bad boys up, they are dying to get a glimpse of the sun.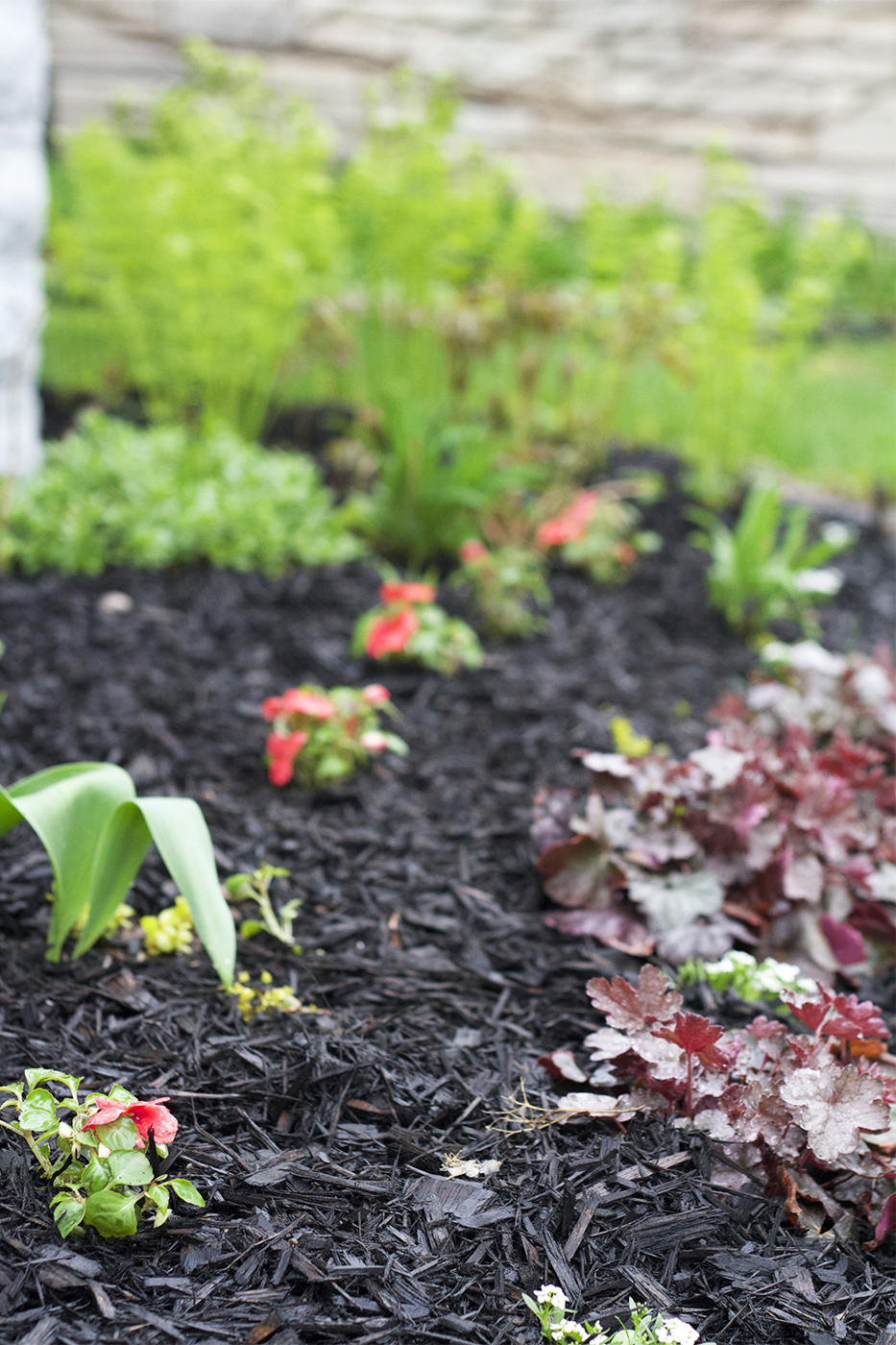 Usually around the same time that I mulch I also plant annuals around the borders of my flower beds. My annuals of choice are Impatiens and Alyssum for garden bed borders. You can get a lot of bang for your buck using these inexpensive flowering annuals as border or edging flowers. On average a flat of Impatiens (48 plants) is going to run you around $25 bucks. That's a whole lot of plants, and over the course of a season they will grown and fill the edging of your garden in nicely. If you are on a budget consider starting Impatiens from seed. I tried this for the first time this year starting my seeds about 10 weeks ago, the results were fantastic. You can plant 48 impatiens for roughly $5. Impatiens are great for the shady spots in your yard but for the more sun soaked areas I like to plant Alyssum, another great annual that is inexpensive and can easily be started from seed. Alyssum fill out nicely, are fragrant, and bloom at least 2-3 times over a season.
If I've missed anything or if you guys have other questions or topics you'd like me to go over, leave a comment and let me know! Happy gardening!