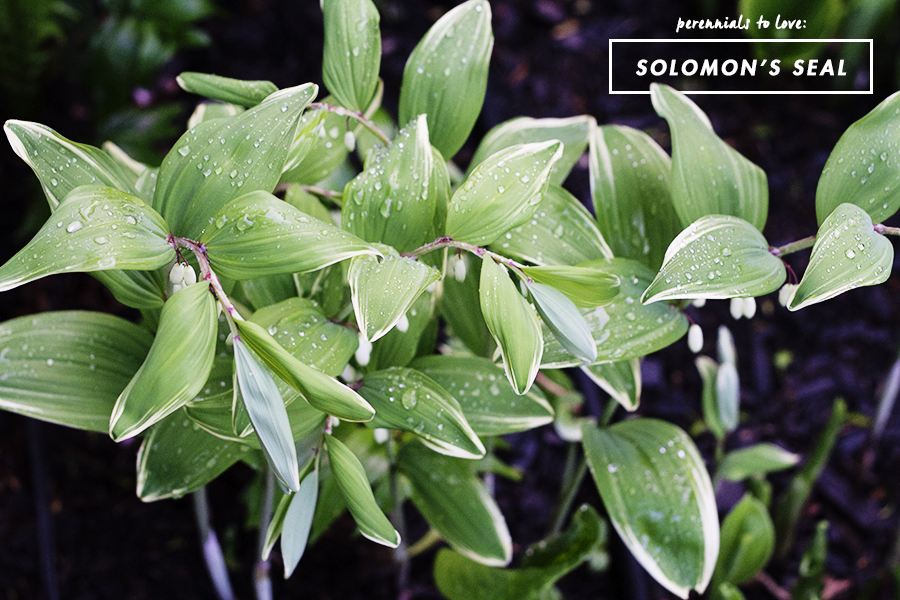 Gardening budz! I'm popping in to share a shade loving favorite and a recent bloomer from my yard, Solomon's Seal. This one is rather new to me, I took my first little shoot from my mom's house two growing seasons ago. Since then, it has become one of my favorite signs of spring, and I enjoy it's variegated foliage and staggered leaves in my shady garden all summer long. I have my Solomon's Seal tucked in a shady area with some hosta and ferns, and because the Solomon's Seal has a bit of height and presence, it gives a lot of texture to that side of the garden. I really adore it, and am excited to see at least a dozen shoots popping up from my little Solomon's Seal 'grove' this year.
If you have a shady spot in your garden, this plant is a total must. Typically it comes in two varieties, a solid green leaf and variegated leaf (seen in my garden). I am a sucker for texture in ma' beds, and would highly recco the variegated variety to add visual interest and height to your green space. This perennial will float above other perennials in a garden in this perfectly airy and wonderful way. The thing that just gets me though, is those little tear drop shaped flowers that barely hang on to their branches. I love them! Later in the summer the flowers turn into little dark blue berries, and in the fall the leaves transform to a golden yellow.
Taking care of Solomon's Seal is pretty easy. They like moist well drained soil but can handle a bit of sun. Leave a decent amount of space for them when planting rhizomes because they will spread out. My little section is about as much room as I can spare, therefore next year when a bunch of them pop up, I will dig 'em up and share with my friends. See? Also, for all you country folk, these bad boys are deer resistant.
Botanical name:
Polygonatum odoratum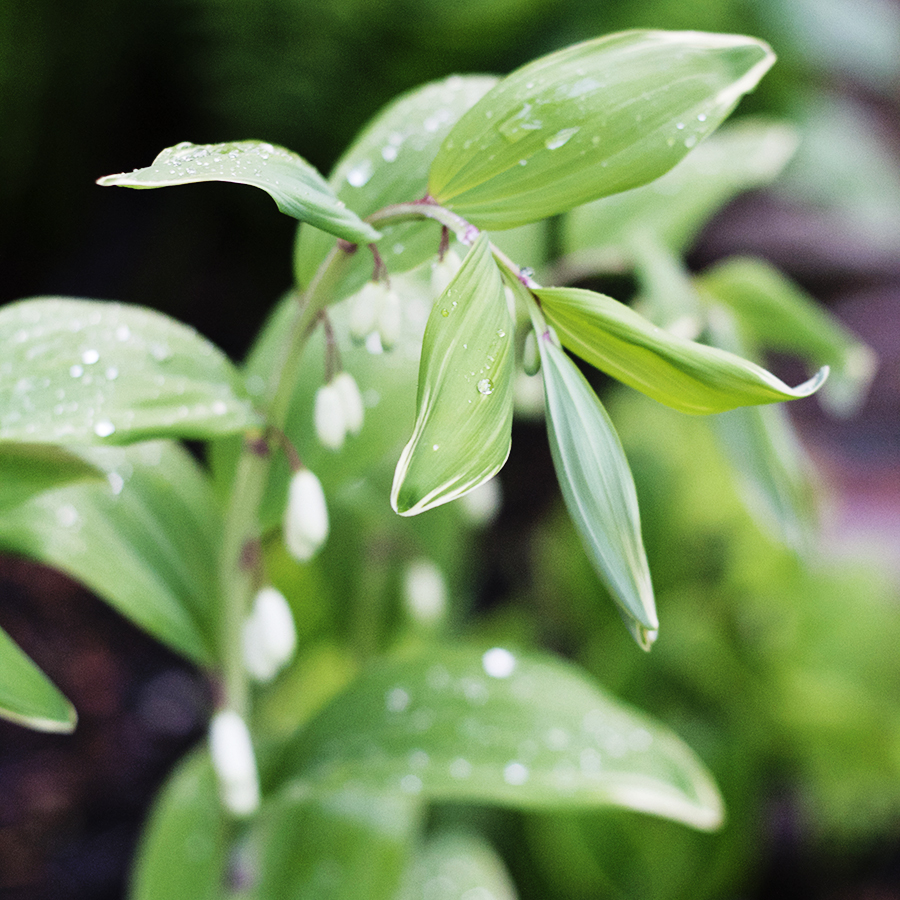 Light:
Prefers shade to full shade to partial sun.
Watering:
Likes moist soil well drained soil.
Size:
Can grow up to 2 feet wide and 2+ feet tall.