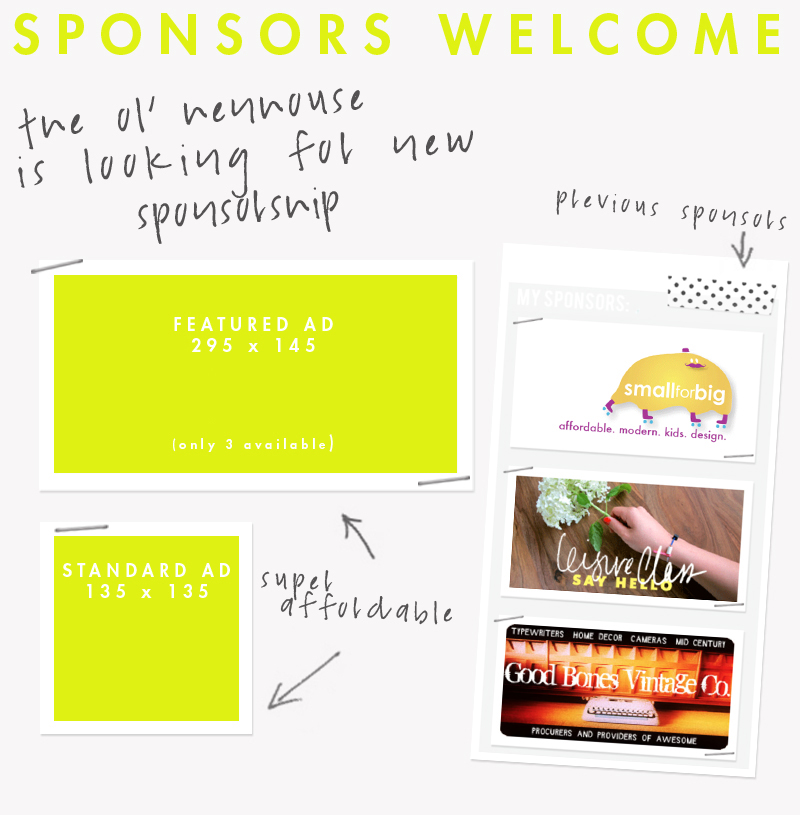 I'm on the hunt for new sponsors! For those of you who don't know, Deuce Cities Henhouse is a daily lifestyle blog, covering all sorts of topics from parties to craft projects. But the primary focus is on (aka obsessing over) updating my 100 year old house and turning it into a comfortable vintage-modern abode that reflects my family's carefree and fun-loving attitude towards life. I'd love to have your etsy shop, handmade store, blog, personal artwork or record label sponsor my blog.
Deuce Cities Henhouse has had a wide readership base of creative people who love DIYs, vintage finds, arts and crafts, gardening, music, kid stuff and of course home decor.
For current page view stats and numbers please email me here, as the ol' henhouse keeps growing daily and my readership is always changing.
New sponsorships are scheduled to begin at the 1st of the coming month and are happily hosted for a month. If you are looking to purchase a longer sponsorship please email me for a discounted bulk rate. Sponsorship is subject to approval and may be denied if the subject matter is unsuitable for this blog.