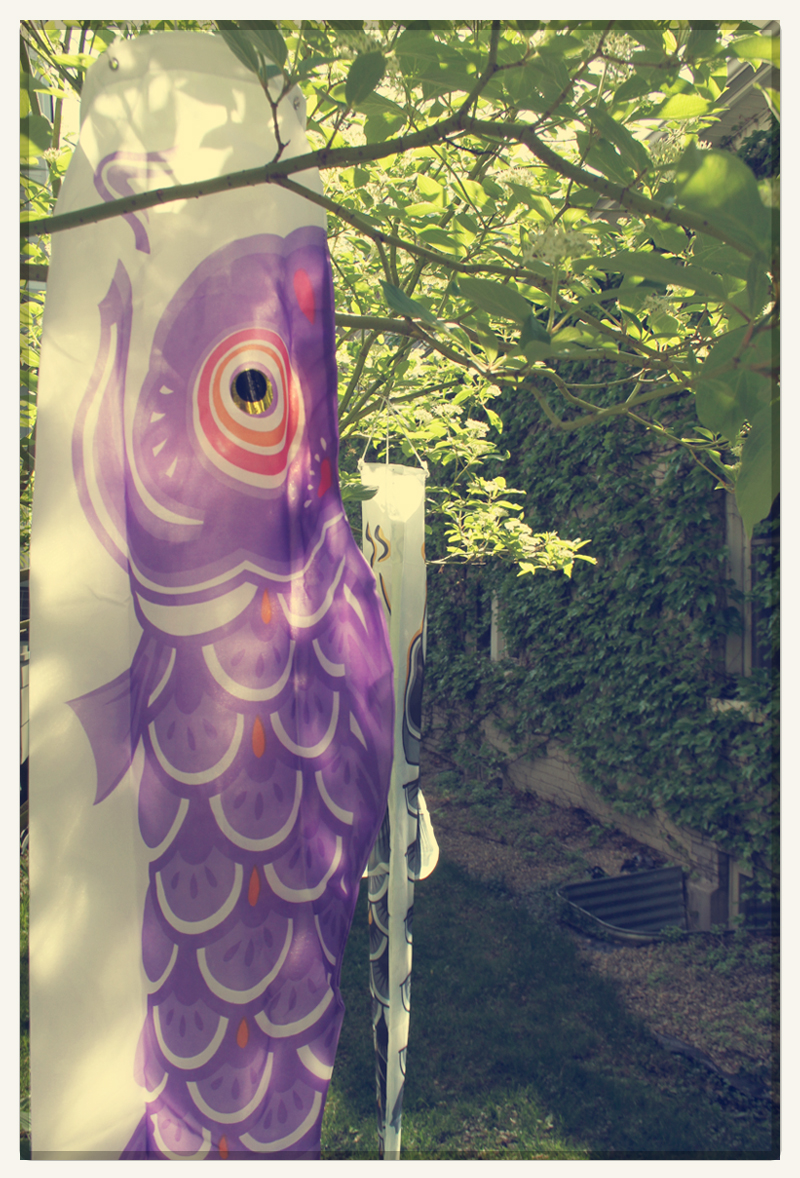 Happy Boy's Day (tomorrow)! We are celebrating all week though, heck maybe all month. We just hung our carp Boy's Day flags this morning! I first read about boy's day a few years ago on Fox and Owl, Erika has had two boys way longer than I have. When I first read her post in 2009, I thought, if I ever get a few boys we are totally celebrating Boy's Day.
Boy's Day is a japanese/chinese tradition celebrating children. The day is one "stress the importance of respecting the character of children and promoting their health and happiness." How awesome is that? I wish Boy's Day was something everyone celebrated here in America, we should have a special day to honor all of our kids.
In Japanese culture koi flags are flown from houses representing the children in the family. The largest is for the eldest child and then goes down in size from their. Since I only have the two we got a big and a small. Seems to make sense.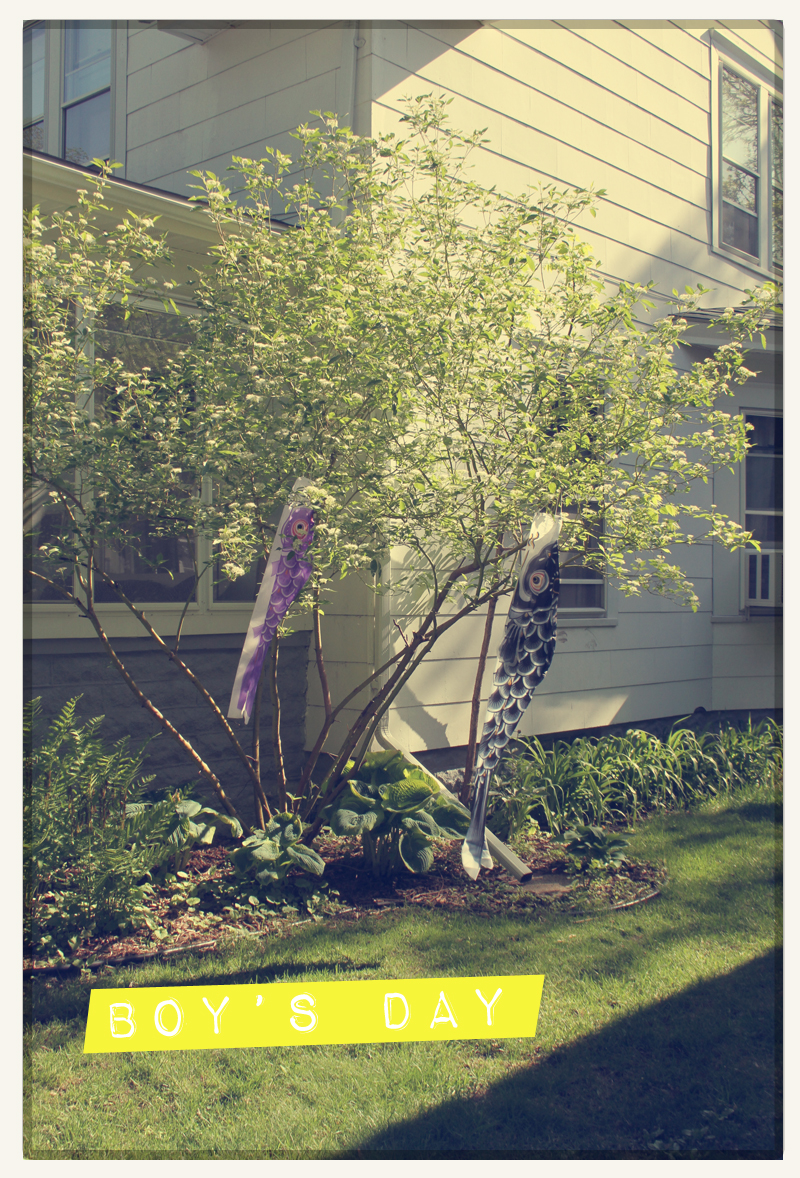 The entire state of Minnesota is suffering from a flag pole shortage so these guys are hanging in the dogwood tree on the side of the house.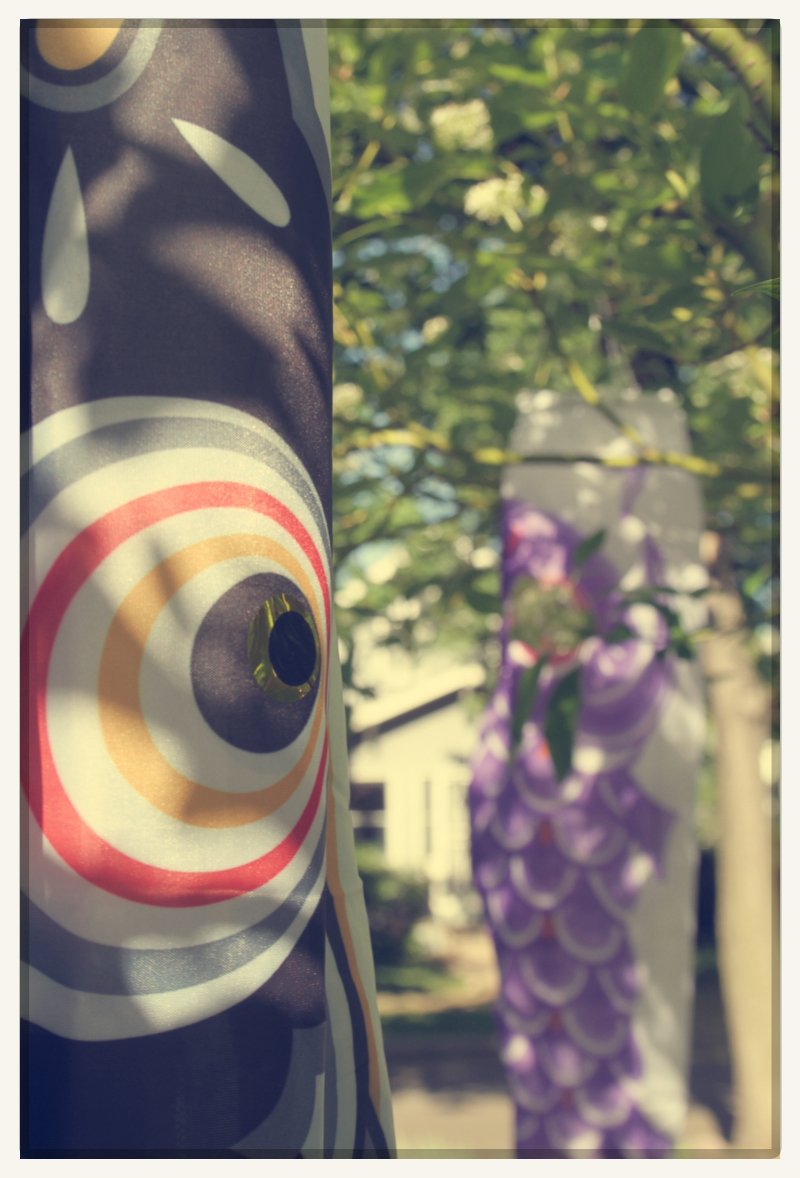 Happy Boy's Day!