Yeah guys!
I'm super excited to share a new giveaway with you. You know I haven't done many of these but I am SO amped about this because
A.) This jewelry is awesome
B.) This stuff is made in the M P L S
AND
C.) It makes me happy.
Let me introduce to you Leisure Class, a Minneapolis based jewelry shop that makes its home on Etsy. At the Leisure Class shop you can find wonderfully unique beaded bracelets and necklaces. All Leisure Class jewelry feature bright colored beads, strung on leather or beautiful vibrant thread mashed up and accented with larger wooden, polymer, ceramic, faceted and hand painted beads. Combining bright colors and cool textures results in a totally fun and playful one-of-a-kind piece, (and something I would love to wear).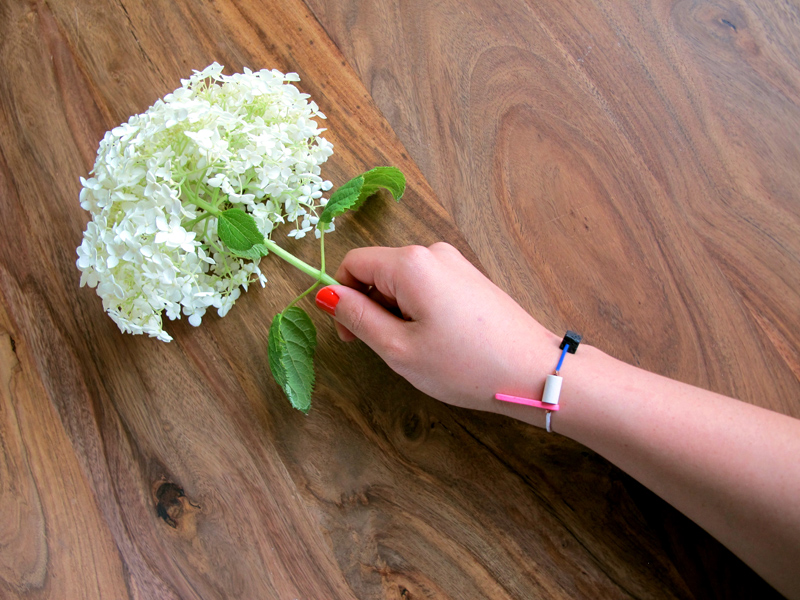 Annie Yiling Wang is the brains behind Leisure Class. She makes her living as an art director and designer at Target's inHouse design studio. While her day job is graphic designer/art director and now jewelry maker it didn't initially start out that way. She's originally from Los Angeles, but moved to the Twin Cities (aka Deuce Cities) in 2008 to get her second degree in graphic design at the Minneapolis College of Art and Design (represent!). She's began making jewelry recently as an extension of her creative work.
Annie see's each piece as is its own miniature collage and I find this a perfect way to describe her jewelry.
The Leisure Class bracelet that Annie is putting up for grabs is made of greek ceramic beads, lava rock, faceted rose beads, and a mixmash of other smaller beads strung on red silk thread. (Don't ya love it?)
It fits a medium sized wrist, the total length being 6.5″.
If you'd like to enter this super cool giveaway here are the deets:

▼ This Giveaway is for the bracelet pictured in the above photos. Totally awesome.
▼ Let me know about an awesome Fourth of July adventure you had this weekend or have had in the past in the comments below.
▼ Entries will be accepted through the end of the day (8pm CST) Thursday, July 12th and the winner will be announced on Friday, July 13th!
▼ The winner will be randomly selected from the pool and notified by email.
▼ International and domestic participants are welcome, and the items will be shipped for free anywhere.
▼ Please do not email your entry, I will only accept submissions left in the comments, thank you!!!
**NO LONGER ACCEPTING ENTRIES**