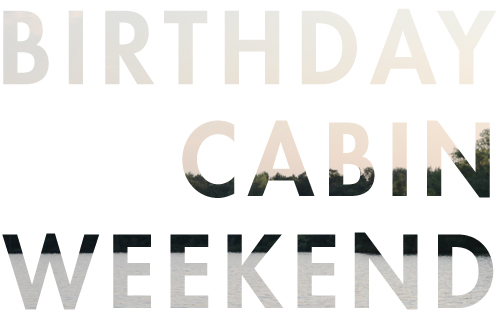 It was awesome to get an unexpected call from my good buddy Matt last week asking if we (the fam and I) could meet at his cabin for his 31st birthday celebraish! First of all, Matt is an awesome dude and a super good old friend, of course we wanted to celebrate his birthday with him. Secondly, he decided we should celebrate by driving to his majorly awesome family cabin to hang for the weekend. Uh, of course we will be there, when do you want us, duh?
So we packed up our new awesome family station wagon and headed north for the long holiday weekend.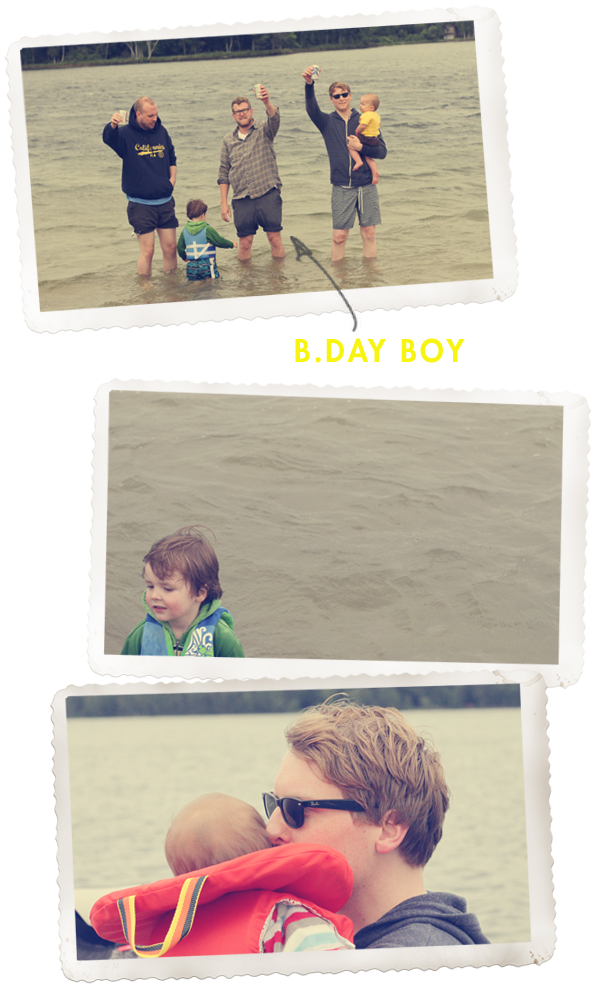 We arrived late the first night, put the kids down and headed straight to the lake. The water was seriously warmer than the air. There is nothing better than a lake that also functions as a hot tub. We drank beers while swimming and saluted our good friend on the celebration of the day of his birth.
The next morning we woke up, packed up the kids, and hopped in our old friend "the party barge," an early 90's era pontoon who never disappoints. We were off to dodge rain clouds in the middle of a stormy lake. Puttering around the lake didn't last long, due to the rain so we headed back to the cabin spending the afternoon eating homemade hamburgers and buns indoors.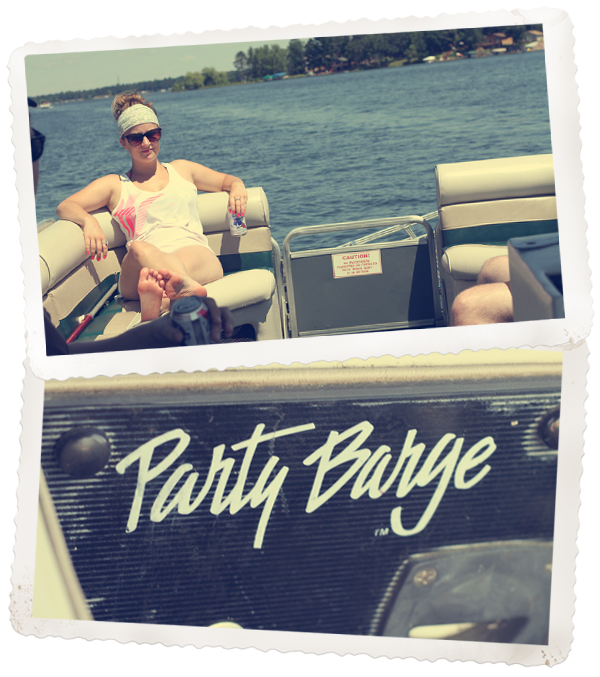 Luckily, Saturday was "abundantly sunny" and the skies were clear. We set sail and headed out for a day in the sun. We made stops at all our favorite places along the way including Pee Island, Hidden Island, and Shiny Castle.
Man, you can't beat the cabin, always a totally special time. I was thrilled that my oldest son/fish, Finn decided to hop on the tube and give it a try. We weren't crusing too fast and he loved it. He refused to get off the tube alternating rides with different "grown ups." We had to tow him the entire ride home. I love making family memories at this special awesome place.
Little Penny (aka Nelpz) made some pretty big first memories at the cabin too. She had a very successful first trip but made a habit of keeping her folks up nearly the entire time. Hopefully she'll get it figured out before our cabin reunion next month and her parents can get a little time to rest, OR crush brews with tyte bros, whatever they're in to.. Got it Penny, your Auntie Scoops is warning ya!