Dudez, I never intended for it to be such a long absence here on the blog. I'll start by saying that this has probably been the craziest few months of our lives. We were finally settling in with the West Wisco cabin, when Jeff was offered his dream position at a new company located right on the banks of Lake Tahoe, in C-A-L-I-F-O-R-N-I-A. I'll save you some suspense and let you know that we are not re-locating. He is taking the new job though, after much soul searching and many, many late night conversations, we decided that it was time for him to make the move, say goodbye to his much loved company, and set out on a new adventure. Today marks his first day at the new job and he will be commuting between here and CA for the next six weeks or so, after that he'll be working from home with week-long trips to California every month. Scary. Different. Nuts.
We spent the last 10 days preparing for the change. He had added a cushion for a tiny bit of "vacation time" between the new job and the old. The kids started school two weeks ago, and everything seems like it has been sitting in limbo while we have been waiting for him to start his new pozish. All very new and exciting, but super crazy and a little terrifying.
For the first time in 9 years I have days to myself where I don't have to drive a kid anywhere! For reference, I had spent the last three years driving somewhere between 2-3 hours a day, whilst also trying to get a bunch of other shit done. Finn and Gus both started school last week and they take THE BUS. I've been trying to wrap my head around this new excess of time and freedom (?). Just two weeks ago, I thought it would be just me here all day in this house, but now I'm going to have the husband-dude working from home right when I was supposed to be entering to my new zen mom time. We need to get this guy a dedicated office with a door, stat.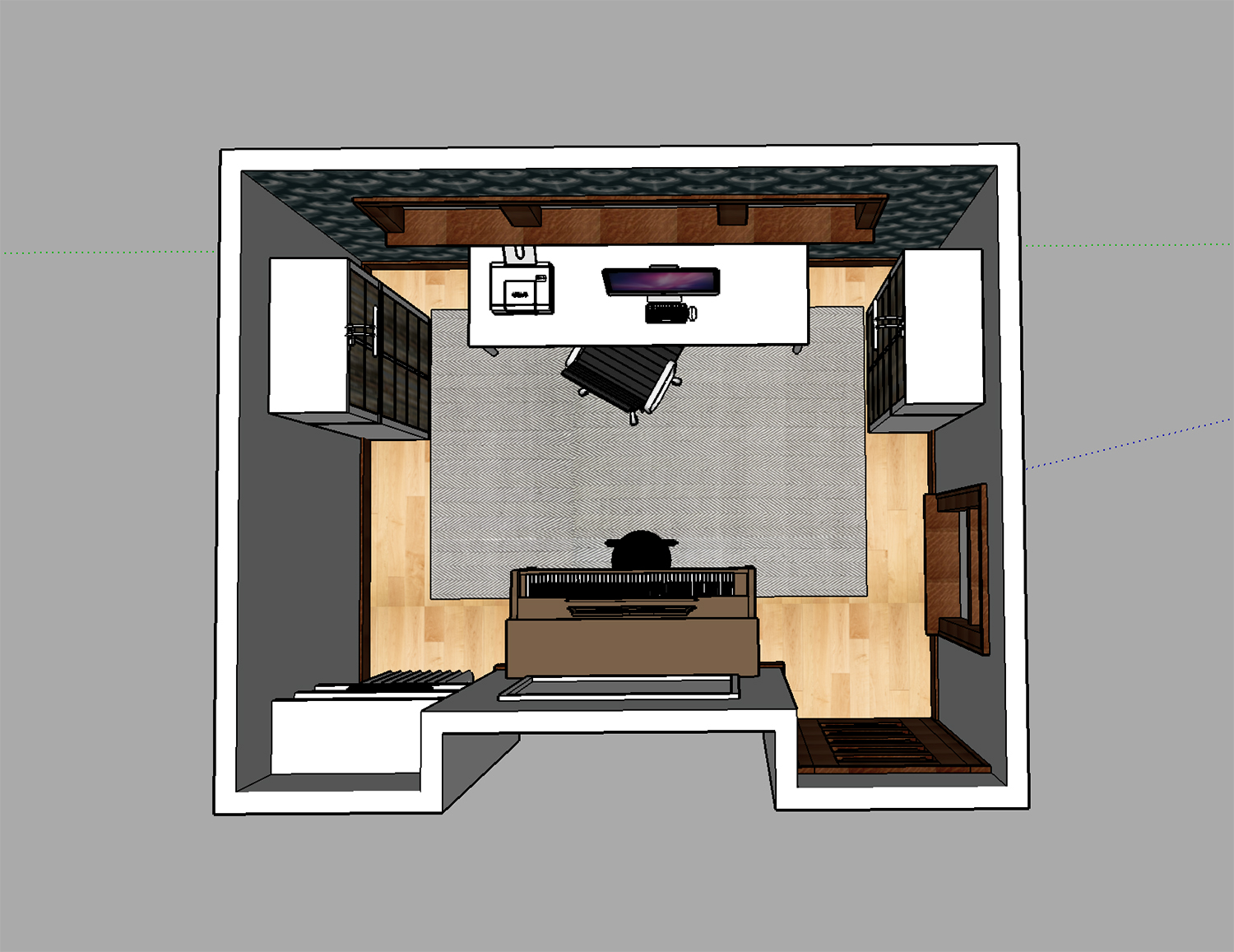 TODAY is my first official day of no-kids and no-husband (for the next few weeks). Luckily I have a new project for the house and I'll be spending a good chunk of my time designing and setting up Jeff's new in-home office. What was our music room, will now be an office with a little bit of record storage and a piano. Sounds cramped, I know. Howevs, I think I've figured out a way to make this room very multi-functional, while still being very office like.
The room is oddly shaped, there is a "bump-out" on the long wall which unfortunately breaks up the space and makes it very hard for furniture placement. I've decided the best way to handle this problem is with a little thing called symmetry. I tried a lot of different variations of furniture layouts but nothing felt right, until I placed the piano and desk on opposite walls, and flanked the desk with vertical vinyl storage.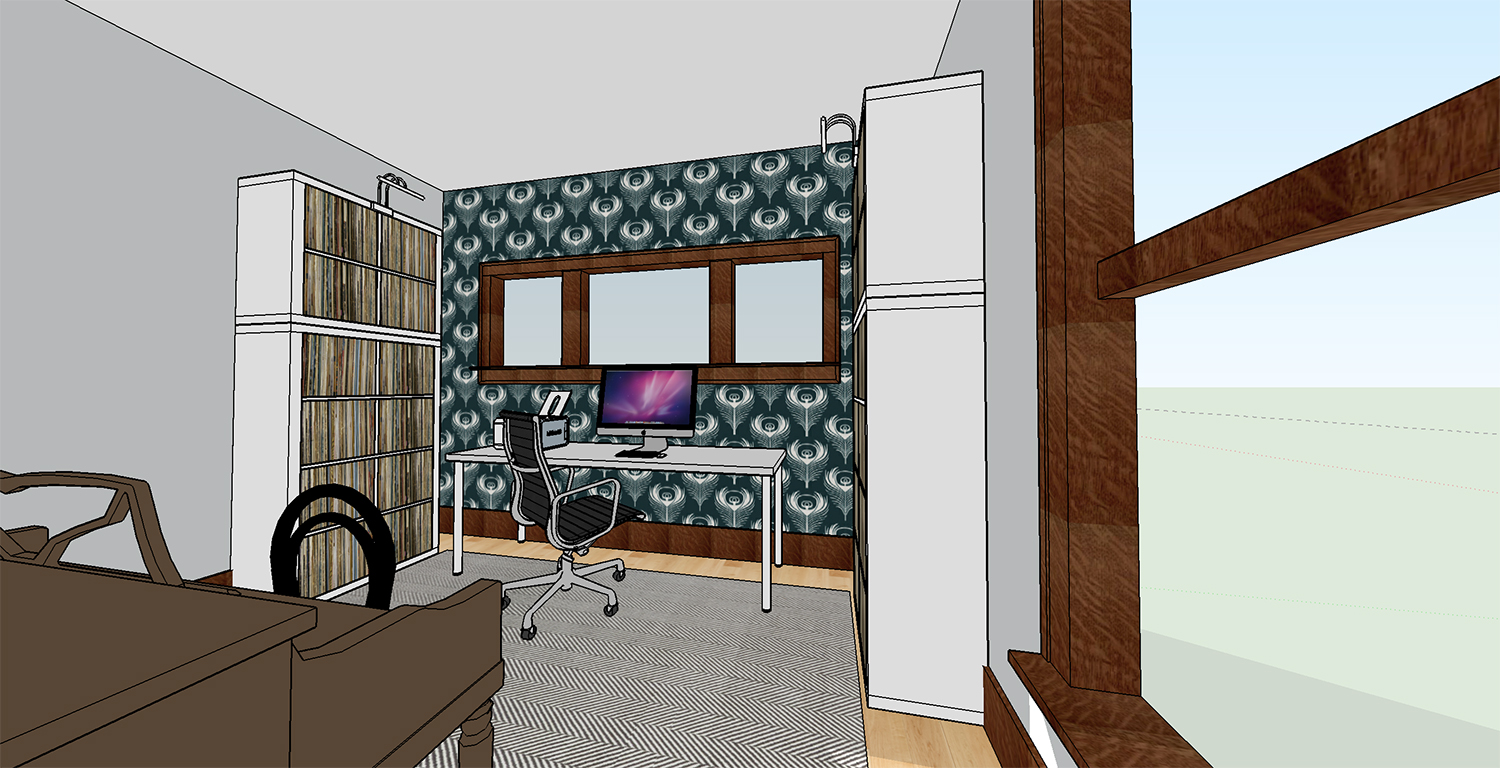 I'll be removing the shelving that currently sits above the piano, and instead will be replacing it with a large piece of framed art. That way when Jeff is on video calls, the piano won't be visible behind him, instead we can situate the computer in such a way that the large art will be the backdrop to his calls. Having the desk situated under the long "piano" window will also help to reduce glare but allow him to feel like he's not in a cave because he'll still has a view. In his previous office his monitor sat on the opposite side of a large window and he was always battling glare. He never let me arrange furniture for him there.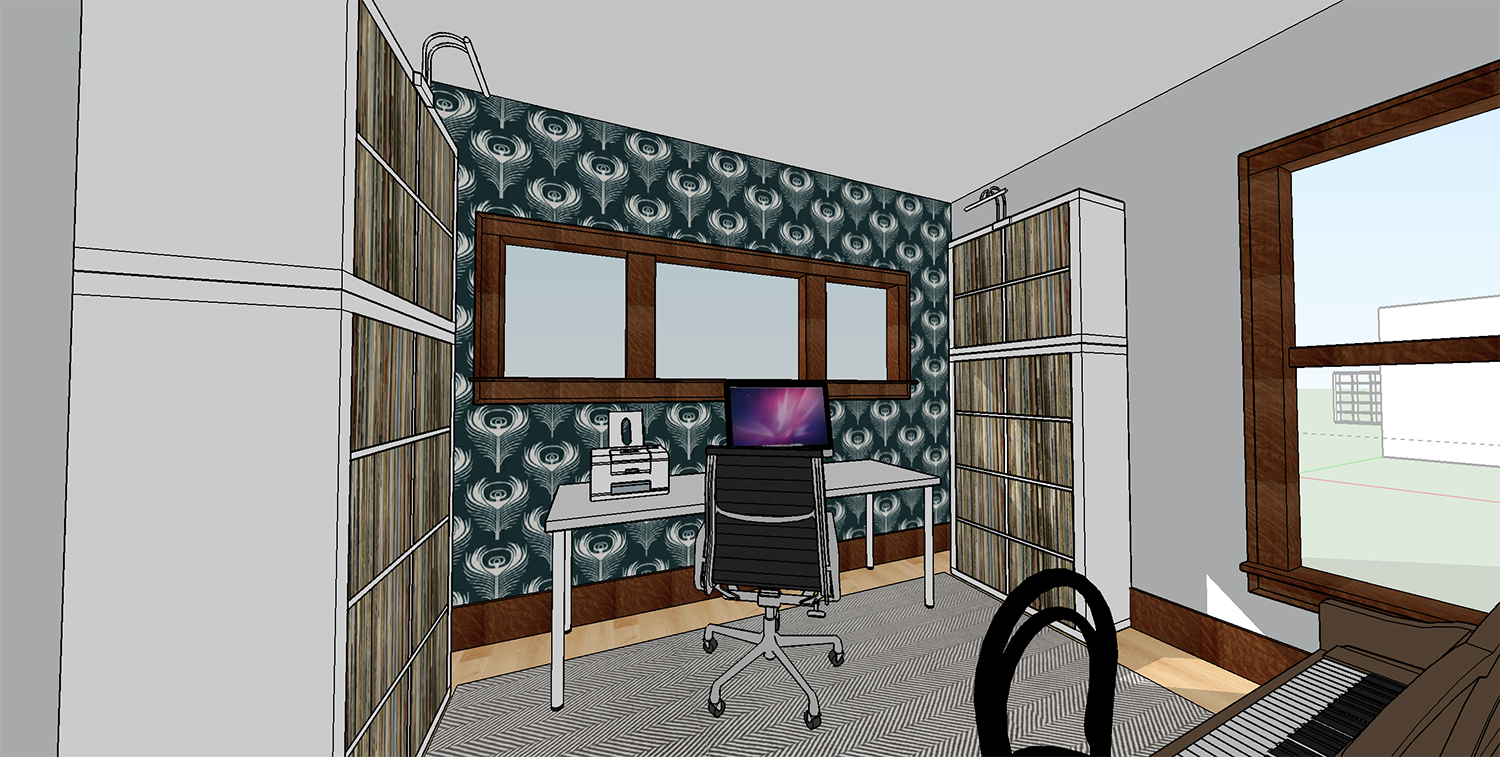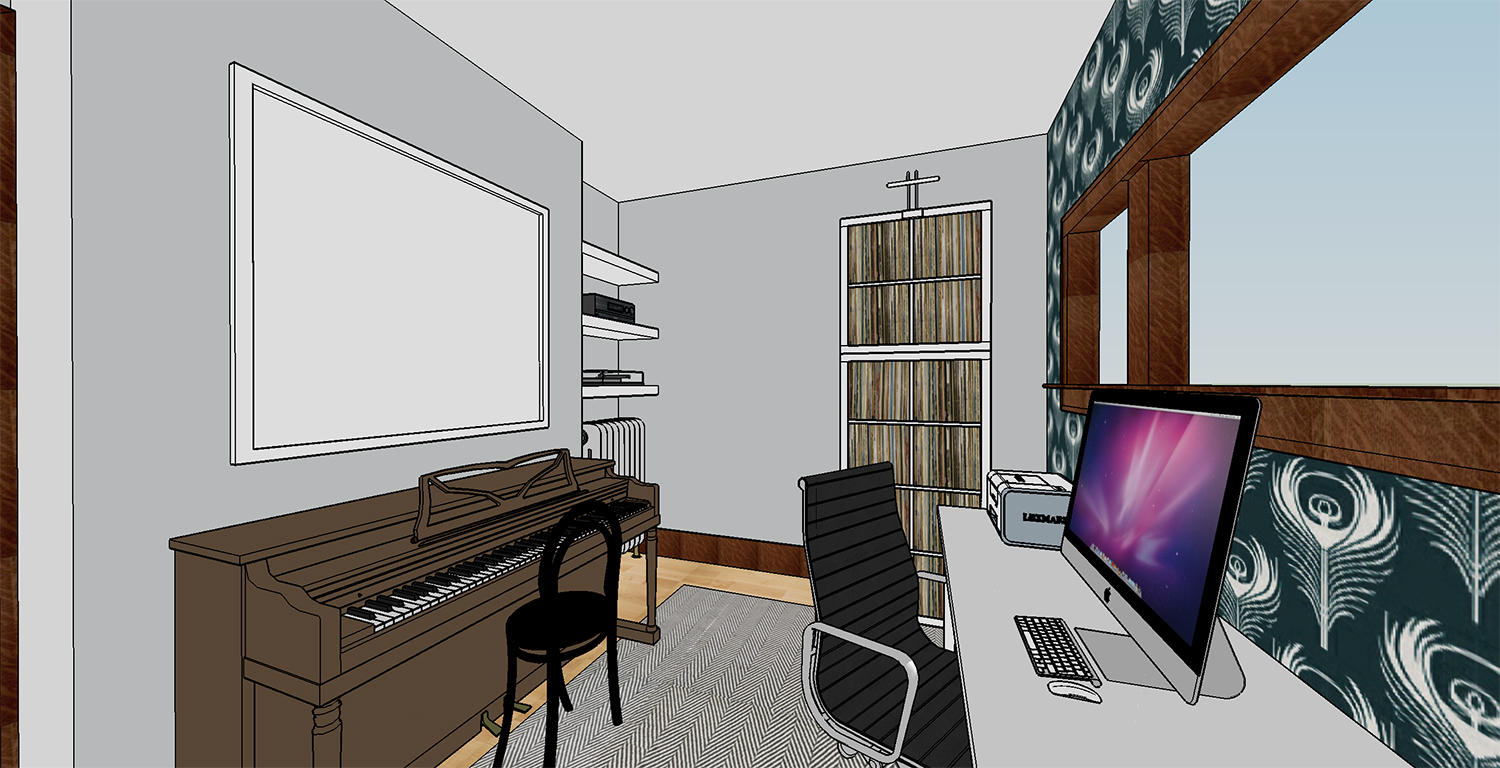 I'm also going to build in custom shelving into the recessed nook above the radiator. It will be the exact depth of our turntable, pre-amp and receivers. This way our jamz can be still have a home near the records, but the equipment will no longer be on display.
Sharing mock-ups today, but hopefully a lot more progress on the office and cabin updates in the coming days. I finally have time to blog again, it's been so long – thanks for waiting for me.