So much has happened over the last week and a half! It's really exciting to see it all come together. We've got the entire basement framed out now. As of Friday the basement is now wired for flaming hot electricity, and sheetrock is starting this week. It's almost done! After the sheetrock comes fresh paint, followed up by flooring and trim, later on down the road I'll finish the built-ins with cabinetry and whatnots.
So here's a few not so pretty pics of the progress:
Everything is ready for sheetrock and all the built-in areas have been defined with columns!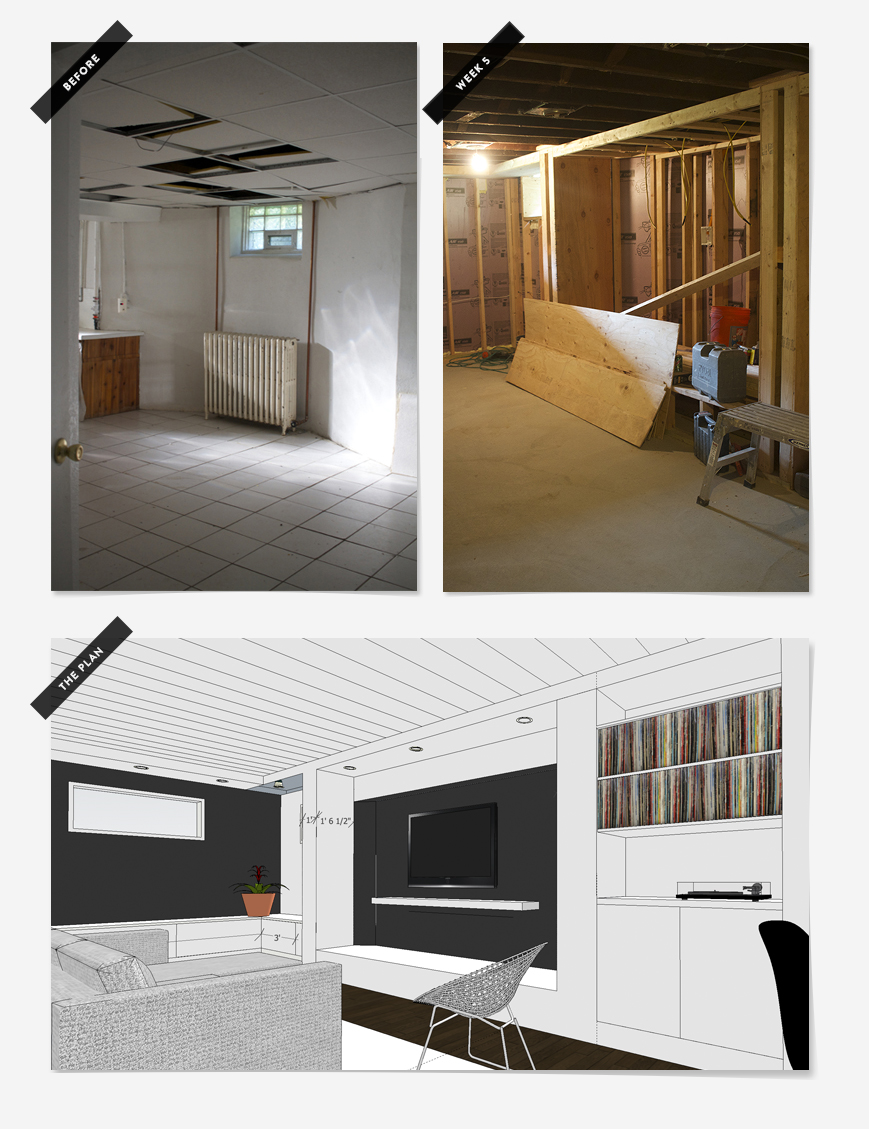 Electrical is in! There was lots of planning that needed to be done for the media area. We took a frantic trip to the TV store because it occurred to us that our guys needed to know about all our gear so that we wouldn't run into hiccups down the road.
Who knew that it would be important to know what side of the TV the cables came out of, what mount was going to be used, and what components you'd like to have wired to the TV. When it comes to cool media setups we have never had anything beyond a tv and a wii, so this is all new to us. Soon we'll be ready for seriously major rock doc viewing parties.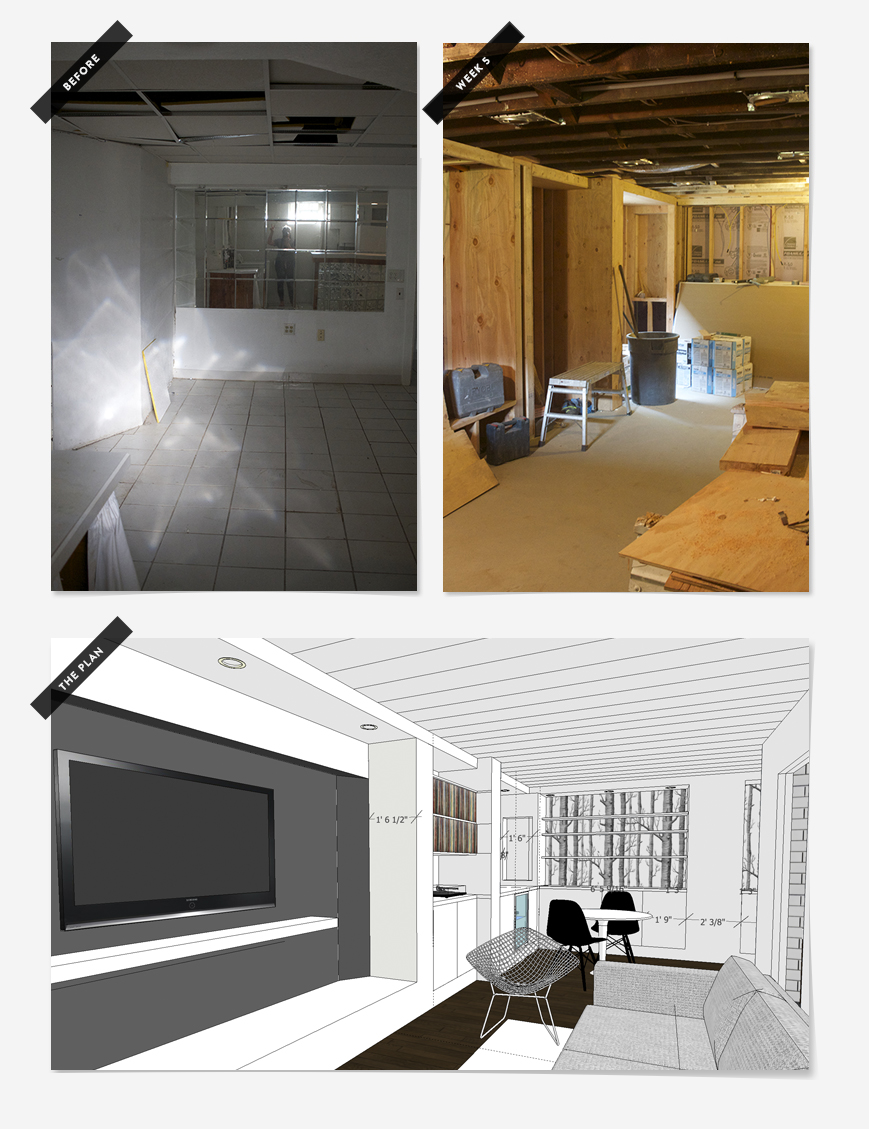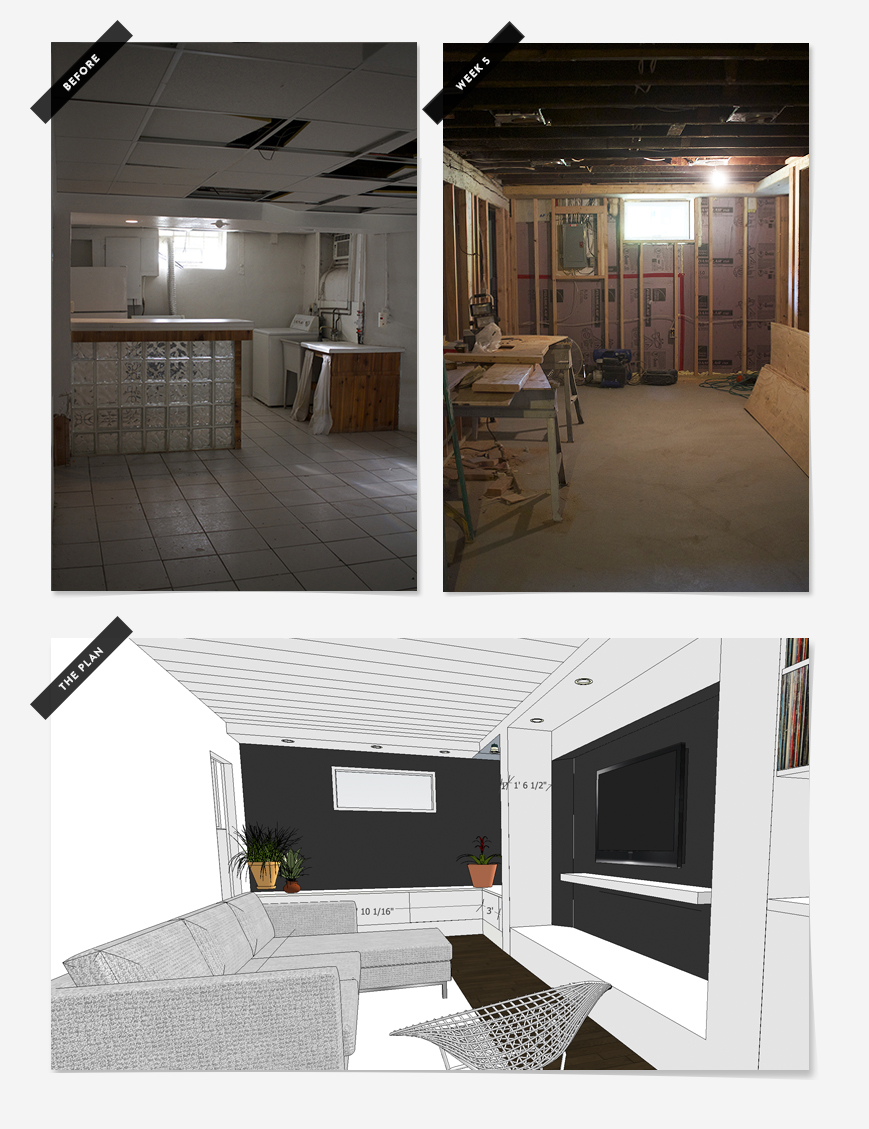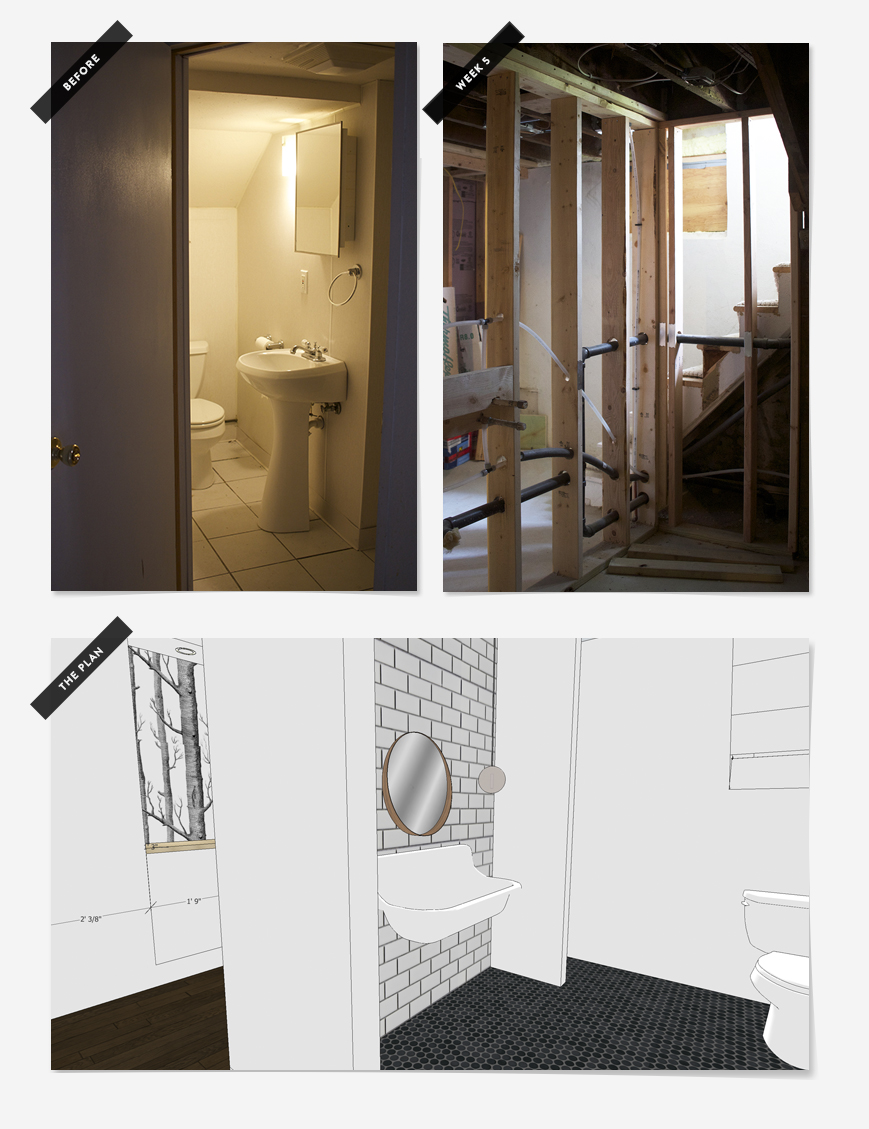 Well, Hello There! The bathroom got plumbed this week. I'll be finishing the bathroom over the winter, but it's exciting to see the space defined.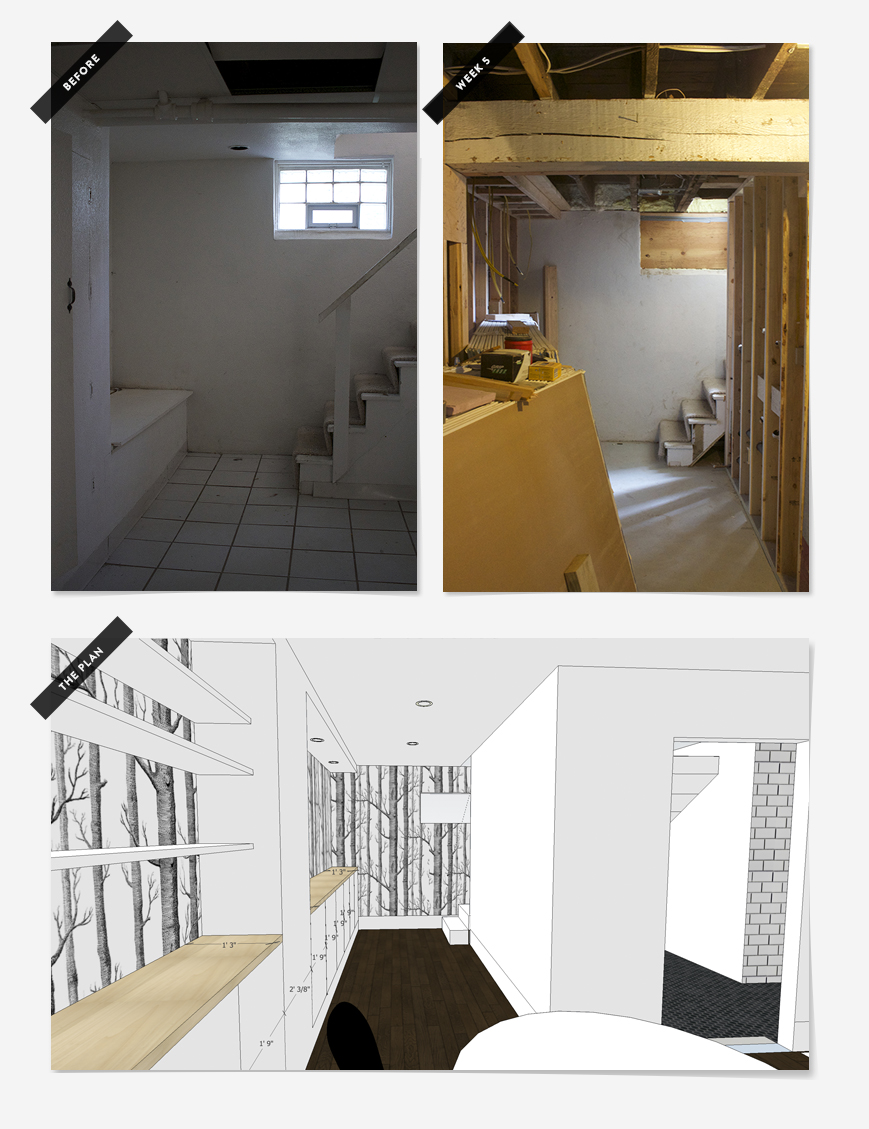 Here's the new hallway looking back towards the stairs. Built-ins and storage on the left, bathroom wall on the right.
Progress Report : Week 5
Framing Complete
Wired for Electrical
Bathroom Plumbed to Spec
Inspections Passed
Coming next week, sheetrock!!!