Budz! Things are really happening over here at la casa Allen. The basement is feeling more and more realized every day, and I can't wait to see the finished results. I seriously dream about it every night, I am beyond excited.
Lots has been happening over the last week and a half, the biggest of these is the framing of the walls and columns and window installation. It is such a game changer to have new windows, I can already tell that it will do huge things for the space. Guys, I don't know if you know this about windows, but these ones actually open and close, let in light, and aren't made of glass block – we are so fancy! The framing is nearly done, and I am beginning to see all the hours I put into planning and measuring (and remeasuring) pay off. I can't wait for sheetrock to happen in mid July!
So here's a few not so pretty pics of the progress: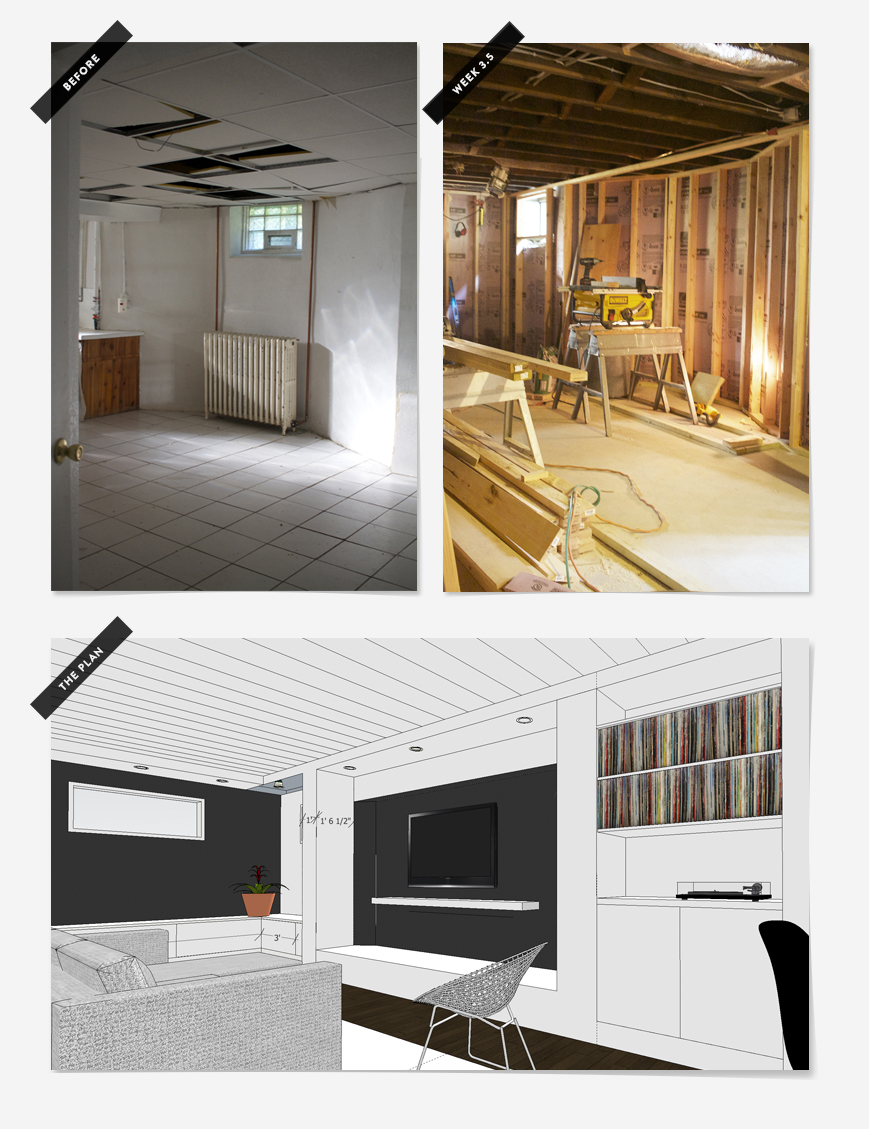 This is going to be the future television viewing area. Can you begin to see how it's all going to work? We had the window filled in, and soon it will be the home of ultimate media bliss.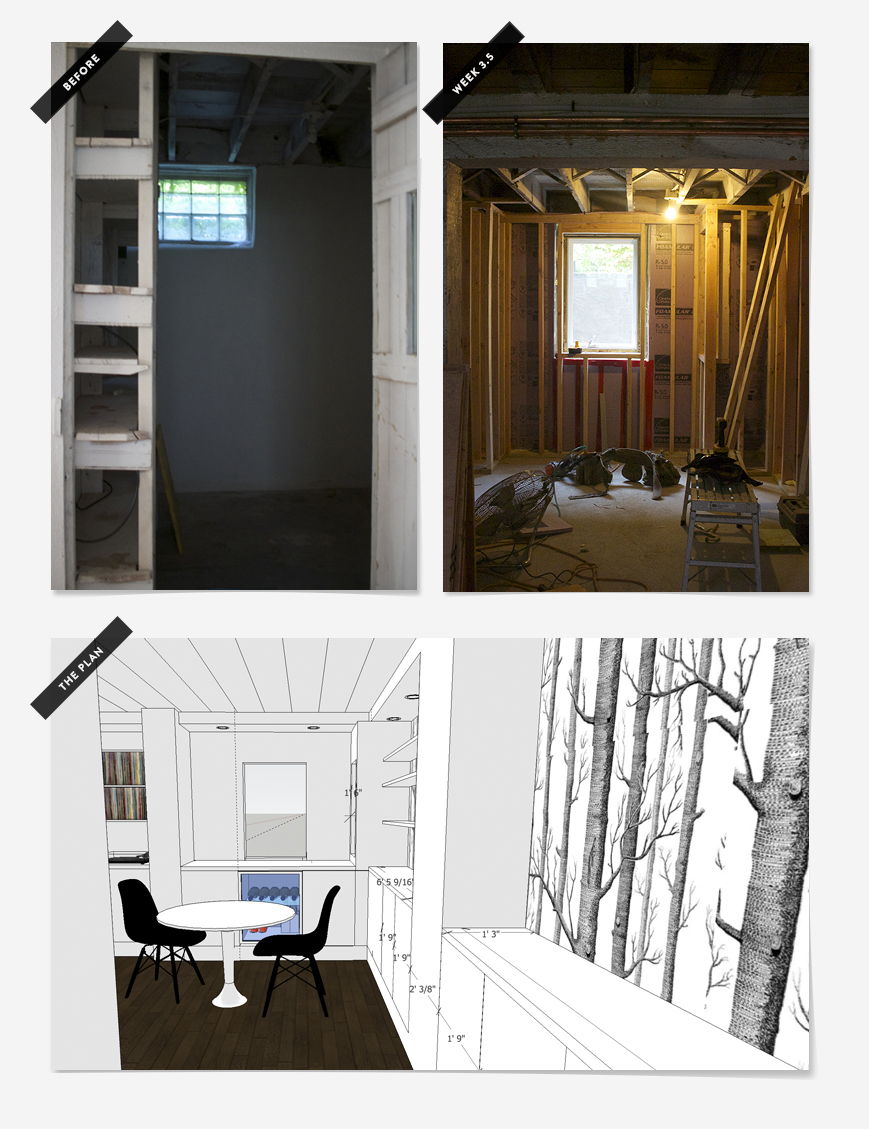 I love our new window – like
love, love
. It lets in so much light and I'm so happy we upgraded to a pretty-ish retaining wall for the window well as opposed to the standard corrugated metal business. I have plans of having golden moneywort cascading over the stone face next summer.
Also notice the new copper piping along the support beam. Those copper pipes used to be steel pipes that you could easily bang your head on last week.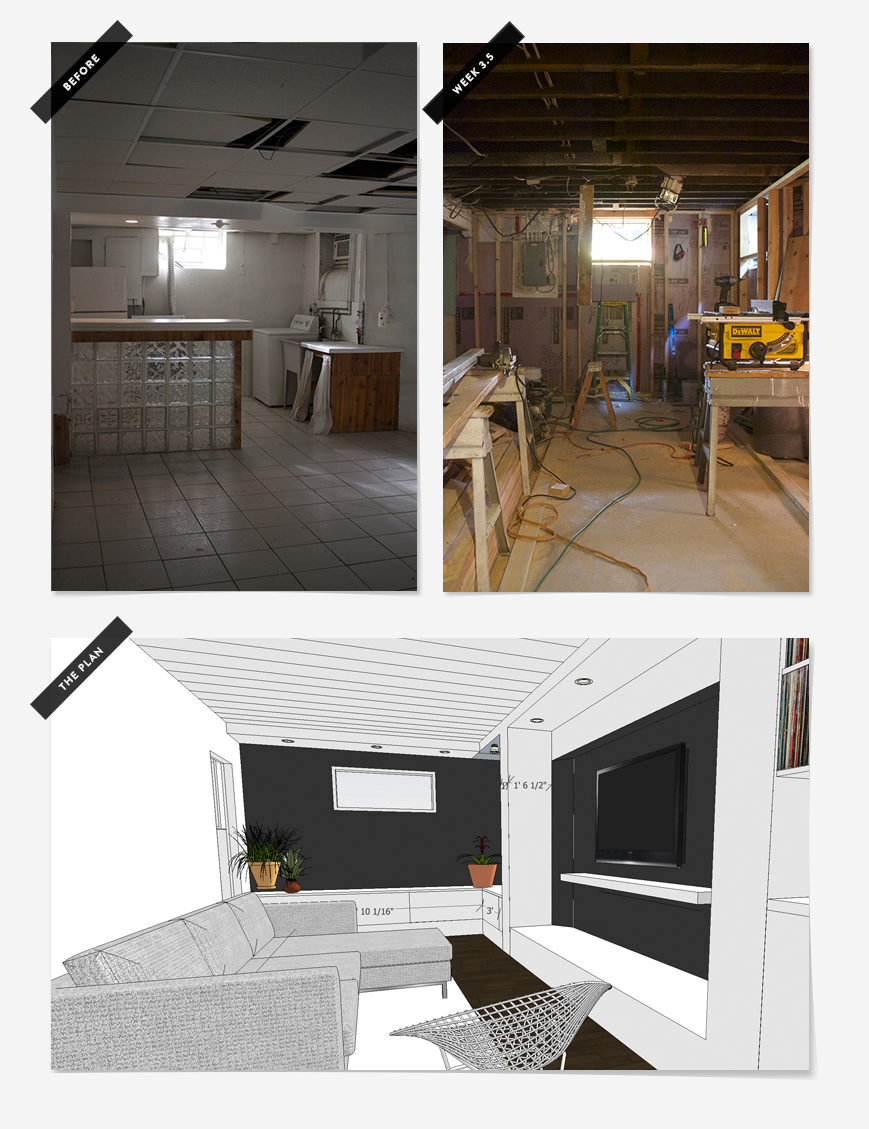 Two more new windows over here! Look that ratty old window AC unit is gone!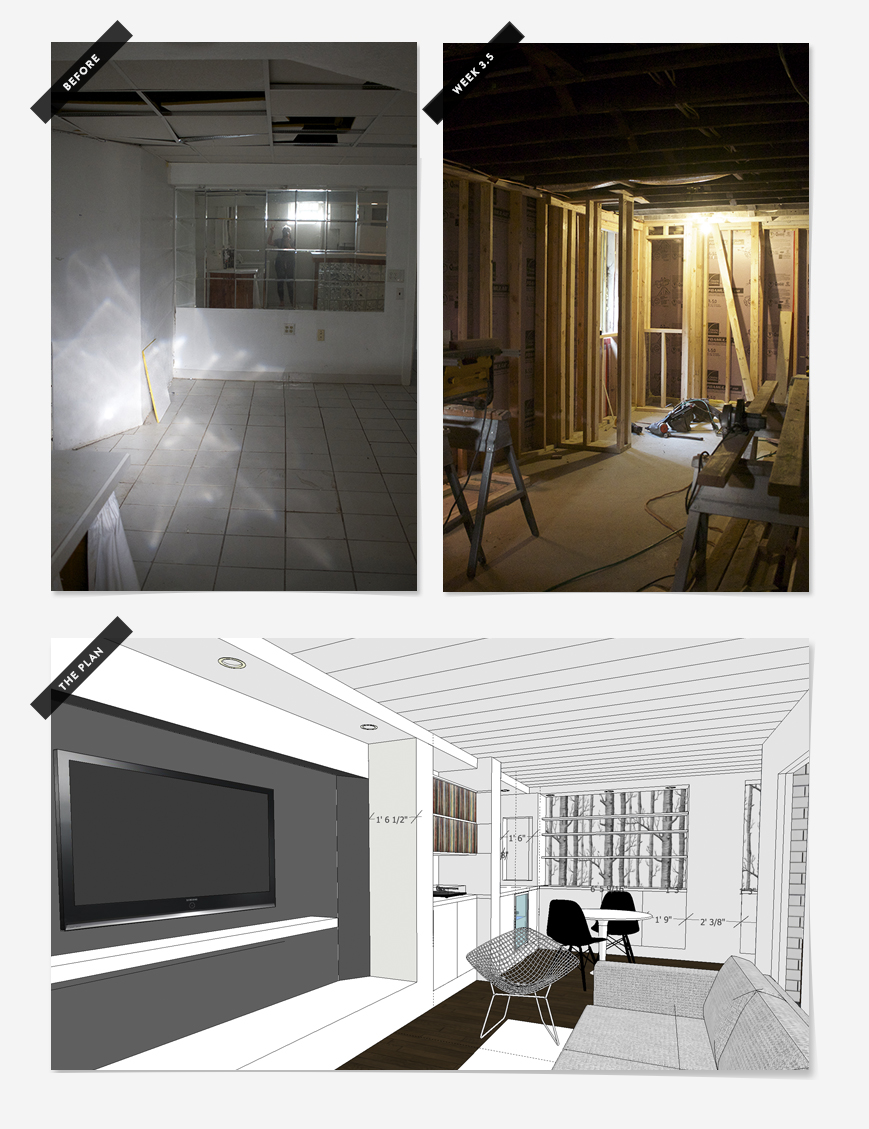 It might be a little difficult to tell from these pics, but this is new useable square footage that use to be the old storage area. We took down the wall (where the mirrors tiles were) and opened up the space.
Progress Report : Week 3.5
Insulated Exterior Walls
Dug Out Egress Window
Retaining Wall For Egress Built
Windows Installed
Framing Underway
Radiator Pipes Recessed into Ceiling
Vents installed for Dryer and Bathroom
Coming next week, final framing and electricity!!!