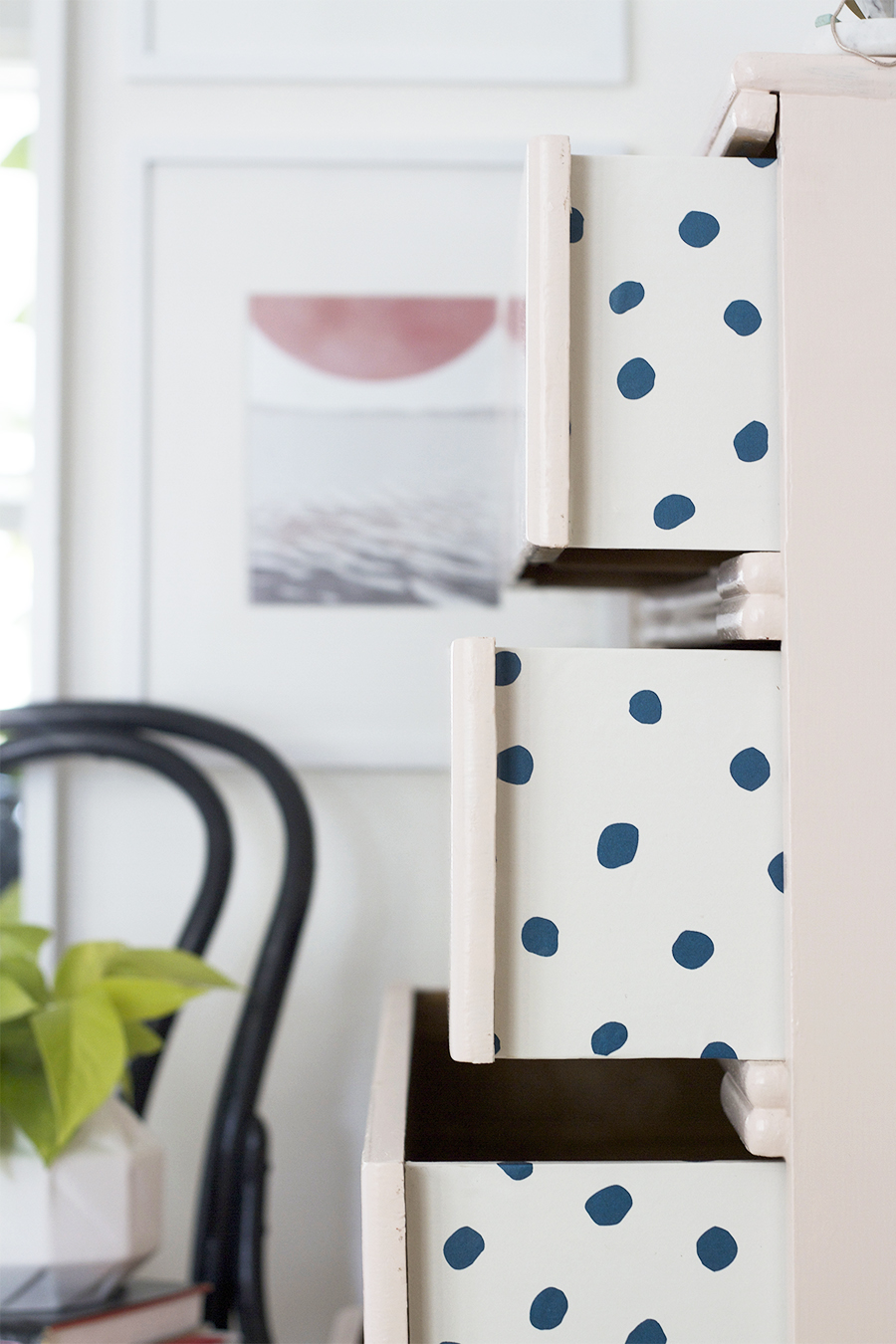 Bros. I'm excited about this one. A few months ago Rejuvenation
reached out to me asking if I might be interested in doing a project featuring Portland's own JuJu wallpaper (one of their most recent collabos). After perusing (and drooling over) the line of super cute and likable wallpapers I wrote back and said "heck yes".
Now let me start by saying, I have a thing for wallpapers. In my home, I've plastered three spaces with wallpaper and have plans of adding more paper to the basement soon. I would love to have wallpaper all over the place, but frankly I'm running out of room – on my walls that is. Lucky for me, wallpaper is one of those things that can go in all sorts of spaces. I've shared with you before how I used it in my closet shelving system, BUT wallpaper can also be used on furniture, appliance, doors, canisters, and framed as artwork – you get the idea.
Long story short, in walks this beauty (Sisters of the Sun wallpaper in a Blue & Cream colorway) and I need to figure out how I can incorporate it into our home. Duh, obviously it would be the perfect addition to our newly made-over blue and barely-blush master bedroom, and I love the idea of adding even more pattern to pattern – I just need to be subtle about it. If you're not familiar, the wall behind our bed is papered in the 'Copper Peony' paper by Rifle Paper (see below).
I get the wise idea to paper the insides of my dresser drawers – the paper will only be visible when the drawers are open. Remember when I repainted this dresser a light coral not so long ago? Welp, I decided that maybe it needed one last peek-a-boo touch and the 'Sisters of the Sun' pattern is just what it was begging for.
Wanna wallpaper something in your house too? Great! I've included some easy to follow instructions to satiate your DIY urges. Check it below.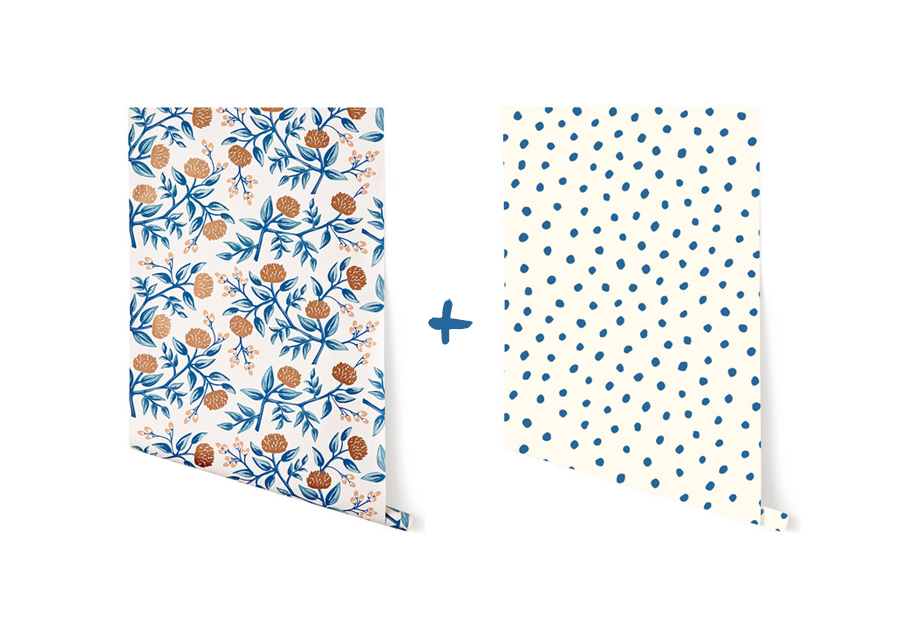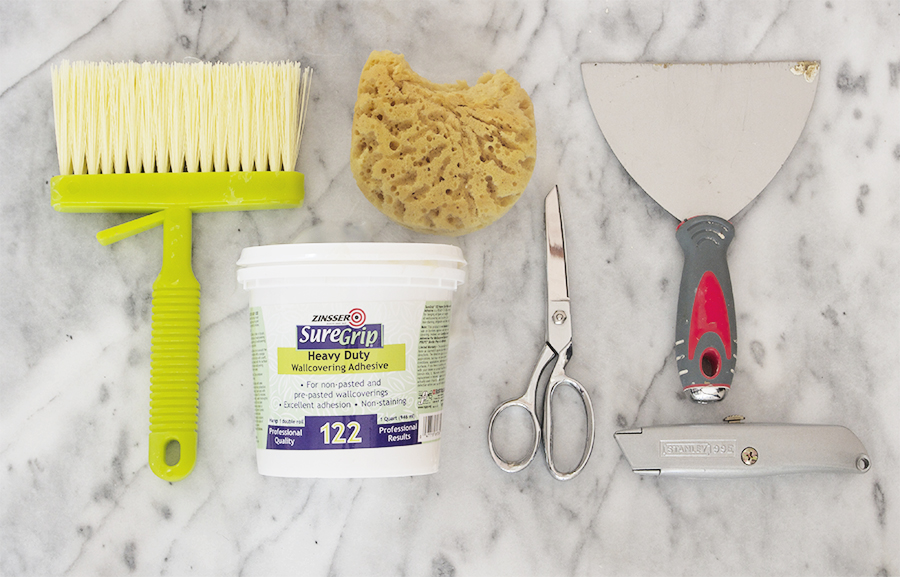 Interested in JuJu wallpaper? Find out more here – I'm truly impressed with their sustainable practices and the craft put into their made-to-order beautifully designed papers.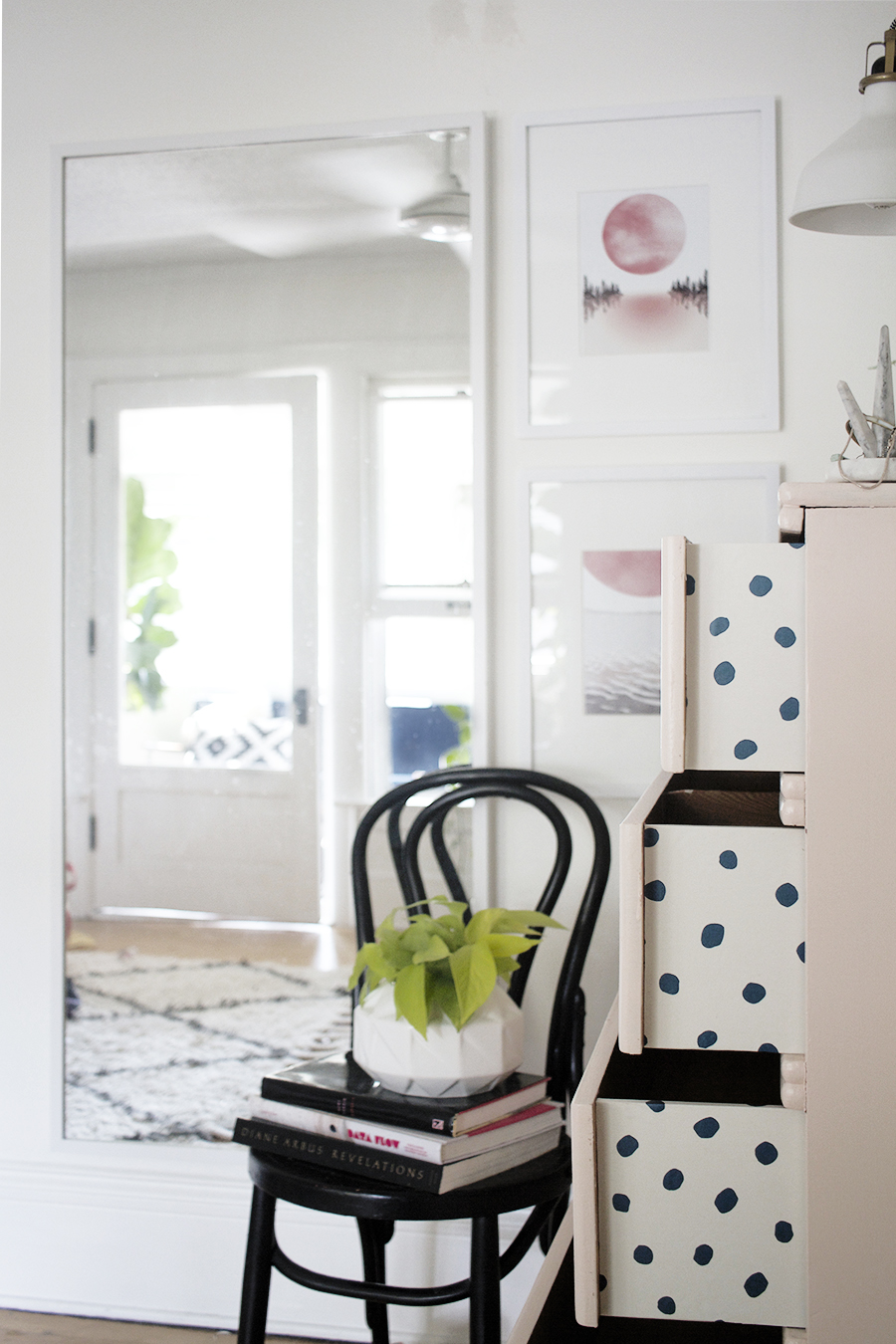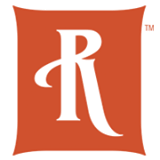 Mad shout outs to
Rejuvenation
for sending me a bit of JuJu wallpaper so that I could bring this proj to life!