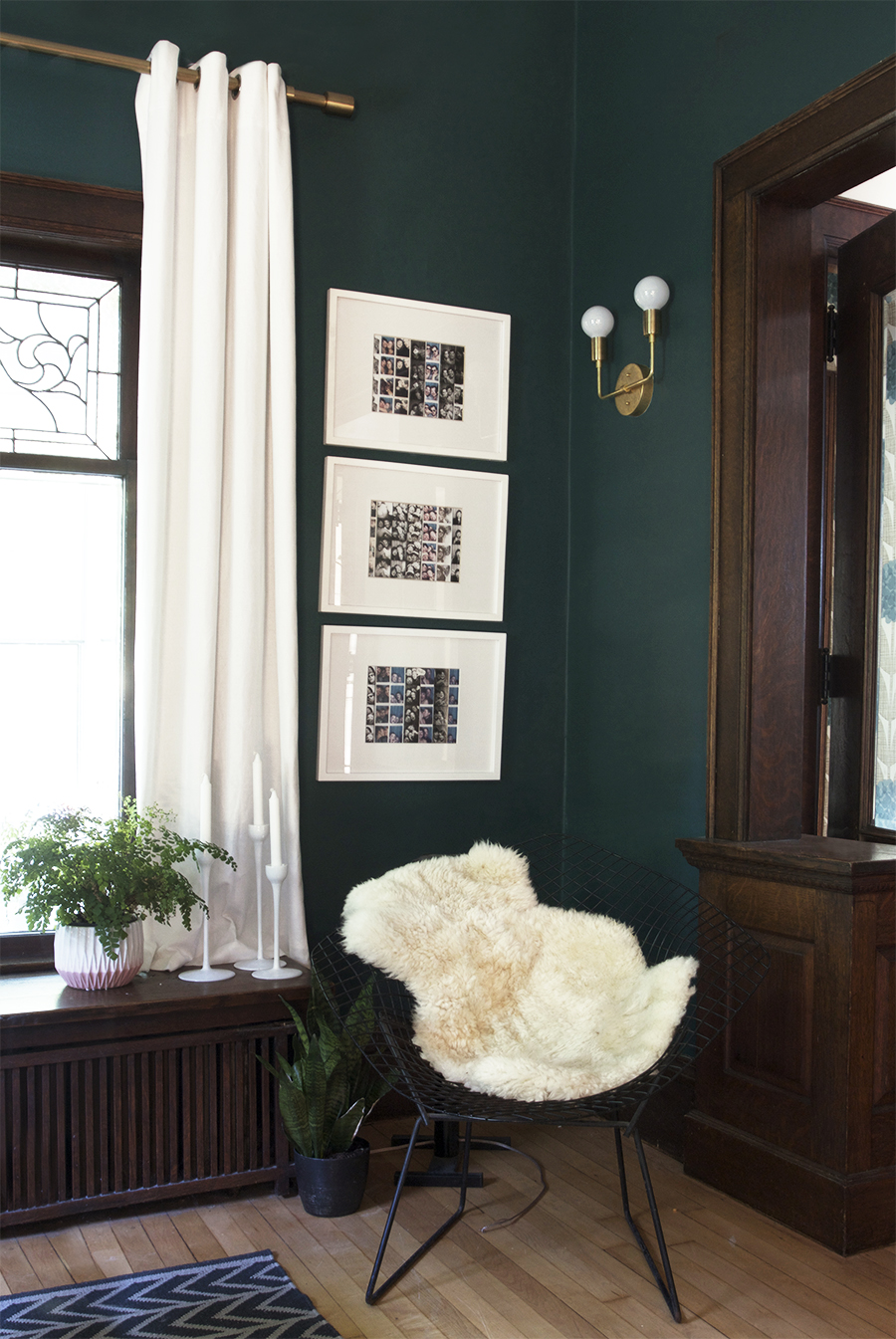 Dudez, ever since I made my first swing arm lamp last year I've been kind of obsessed with making my own lighting. I have now made three pieces for my home, and a few for some friends. Over the next couple-a-weeks, I wanted to share with you guys the light fixtures, including a parts list and some brief instructions. I have to say this because "DUR", but electrify at your own risk, bros. If you don't know lighting basics – STOP – don't do this. Please, only use a licensed electrician. I've spent a lot of time getting myself familiar with the ins and outs of basic electrical, here are some resources that I referenced from the old innerwebz (I, II, III).
Anywho, let me show off this babe of a double brass sconces that I made for my living room. Psst, I made two of them to go on each side of the living room's large entry way (!!!) My old sconce lights were dumb, they were the only ones at the store that I could find with an actual switch, which left me with no choice but to buy them and stick them on my walls. See, my house is not fancy and I can not just flip a wall switch to see things at night, I have to actually turn a switch on the sconce. The parts list below includes said switch, if you're fancy and have a wall switch then you can skip purchasing those parts.
This baby cost me a whopping $45 bucks in supplies from grandbrass.com, pretty tryll wouldn't you say? I'll be sharing the other fixtures in the coming weeks, so stop by and see me every once in a while, k?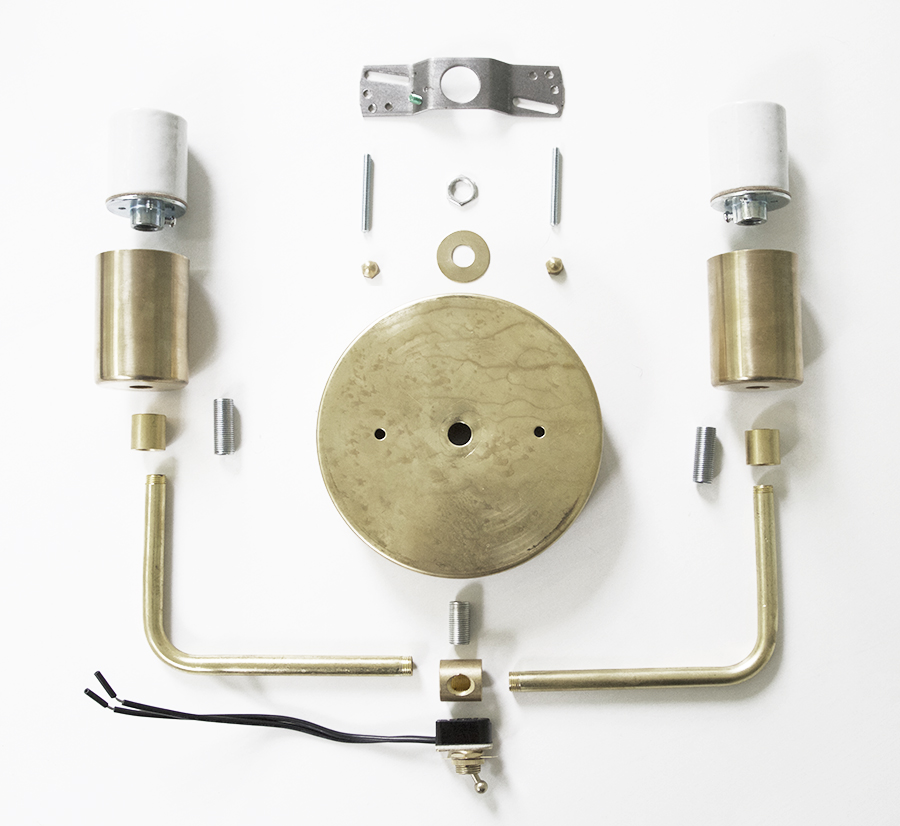 Please if you're not familiar with electrical wiring contact an electrician
Disassemble the socket and attach the wires
Reassemble the socket with the wires feeding out the end
Slide 1 threaded nipple down the wire and attach to the top of the socket
Slide the brass socket cup down the wire
Slide 1 straight coupling down the wire — Thread one end of the coupling into the nipple now attached to the socket (sandwiching the cup)
Carefully slide the 90 degree elbow onto the wire
Thread the elbow onto the other end of the straight coupling
(repeat these steps for the the other arm)
Slide the wire from one elbow through the armback 'T' and thread the elbow onto the 'T'
Repeat step 7 for the other elbow
Slide a nipple through all 4 wires, thread the nipple onto the 'T'
Send the wires through the center hole on the canopy, slide on the grounding wire and attach to the nipple with a washer and hex nut
Connect the wires from the sconce to the wires in the wall box. Again, if you're not sure how to do this, contact an electrician
Use the mounting bracket and acorn nuts to attach the fixture to the wall