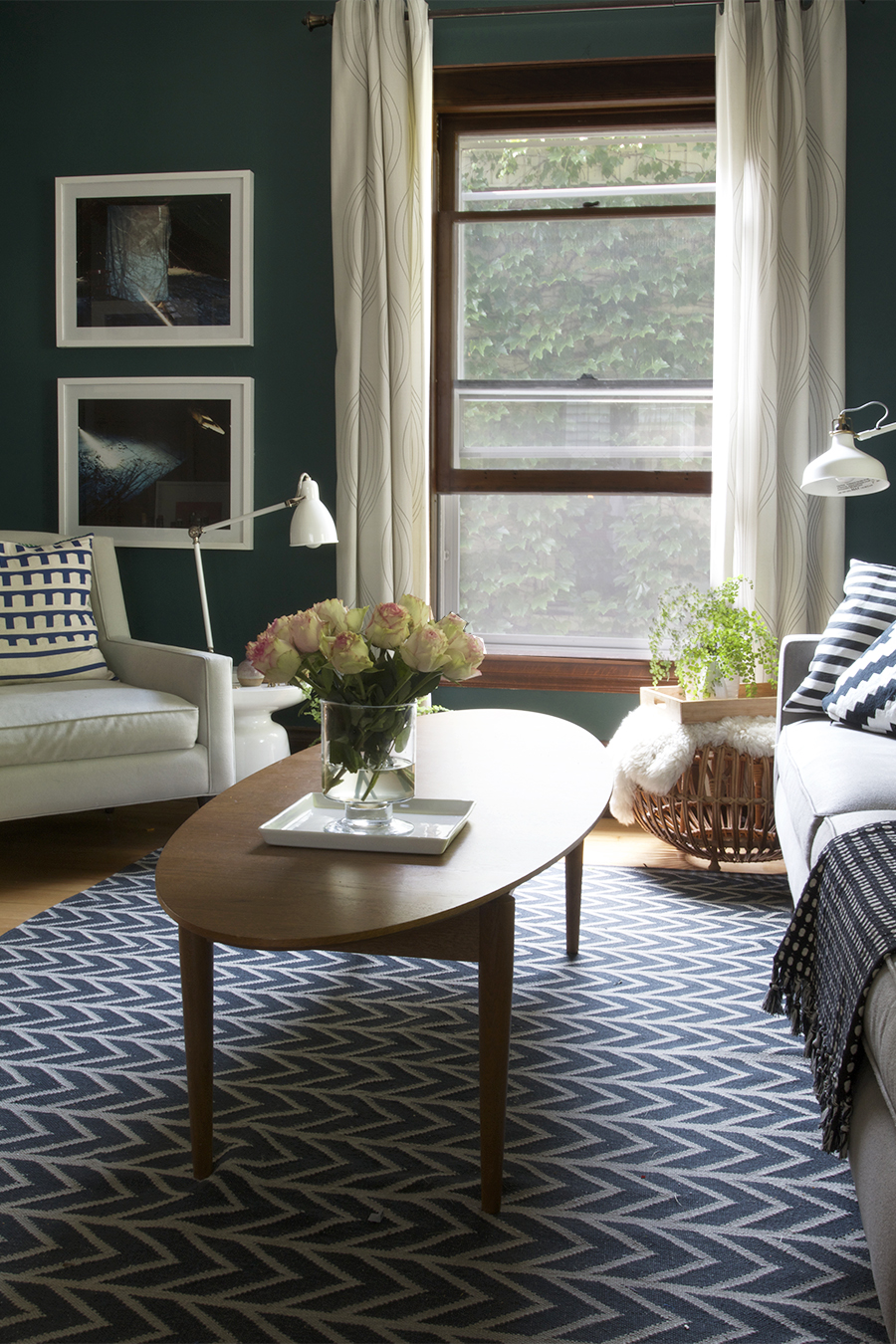 What up people? Not much around here. I've been chatting about gardens for a solid three months now, I think I finally got it out of my system. I mean, I'm still going to be outside whenever I can during the summer, but for the first time in months I'm finally becoming able to focus on what's happening inside.
I've really been digging the look of my living room lately. In the summertime we get to enjoy this lush backdrop of grape vines through the windows that are growing on my neighbors house. It's so pretty, and I miss it so much when it gets all dumb and decides to not be green in the winter. Besides the changing of the seasons and what not, there has been one big change in the living room that I was too embarrassed to share with you earlier. I'm still not actually sharing photos of it because it was ugly and gross, just take my word for it.
During Christmas we moved the furniture around so that we could place the tree in front of the window. The TV got moved to the opposite wall, and after the tree came down the boys voted for the TV to stay in it's new place. They said it made everything seem "roomier." I was never a big fan of the new arrangement, when you entered the room you came face-to-face with our TV. Whatever, I decided to be a team player and live with it for a bit, and a bit turned into six months.
After ignoring the new arrangement for months I couldn't take it's uncoolness any longer. We recently got cable after being perfectly happy with our chromecast and antenna combo because my husband has a new-weird-side-job writing about sports for Rolling Stone (fer real, you should read it – it's funny). He needed to get the cable to have access to the ESPN and stuff. Anyway, that meant that I got to move the furniture back last week so that the TV could be close to the cable outlet, and now I like my living room again. I can't believe I lived with it that way for so long, but there were so many other distractions like finishing the makeover in the upstair sunroom, gardening and fixing up the outside that I just forgot about it. Never again.