Guys! I wanted to give you a little update on our basement. All the way back in November we purchased my forever dream coffee table. I've had my heart set on this baby for years, and I was so excited to bring it home to live in our basement. In case you might not be familiar, this my friends is the Shroom coffee Table from CB2.
It's lovely, minimal, round and made of beautiful porous concrete. You see where I'm going with this?
I knew it was a bit fragile and that we all (the kids and the husband) needed to practice good etiquette when it came to drinks and coasters, etc. I had read that this surface was prone to staining so I took the precautionary steps to seal the surface with a basic clear furniture wax. I thought I was doing what was best for her. I was wrong.
During the month of December we had lots of guests over. One morning I noticed that there were quite a few stains that seemed to have seeped into the surface of the table. Upon further investigation I had heard there was a juice box fight the evening prior in the basement. According to an anonymous tipster, apple juice was squeezed from it's box through a tiny straw at full velocity by some dumb kid(s).
Before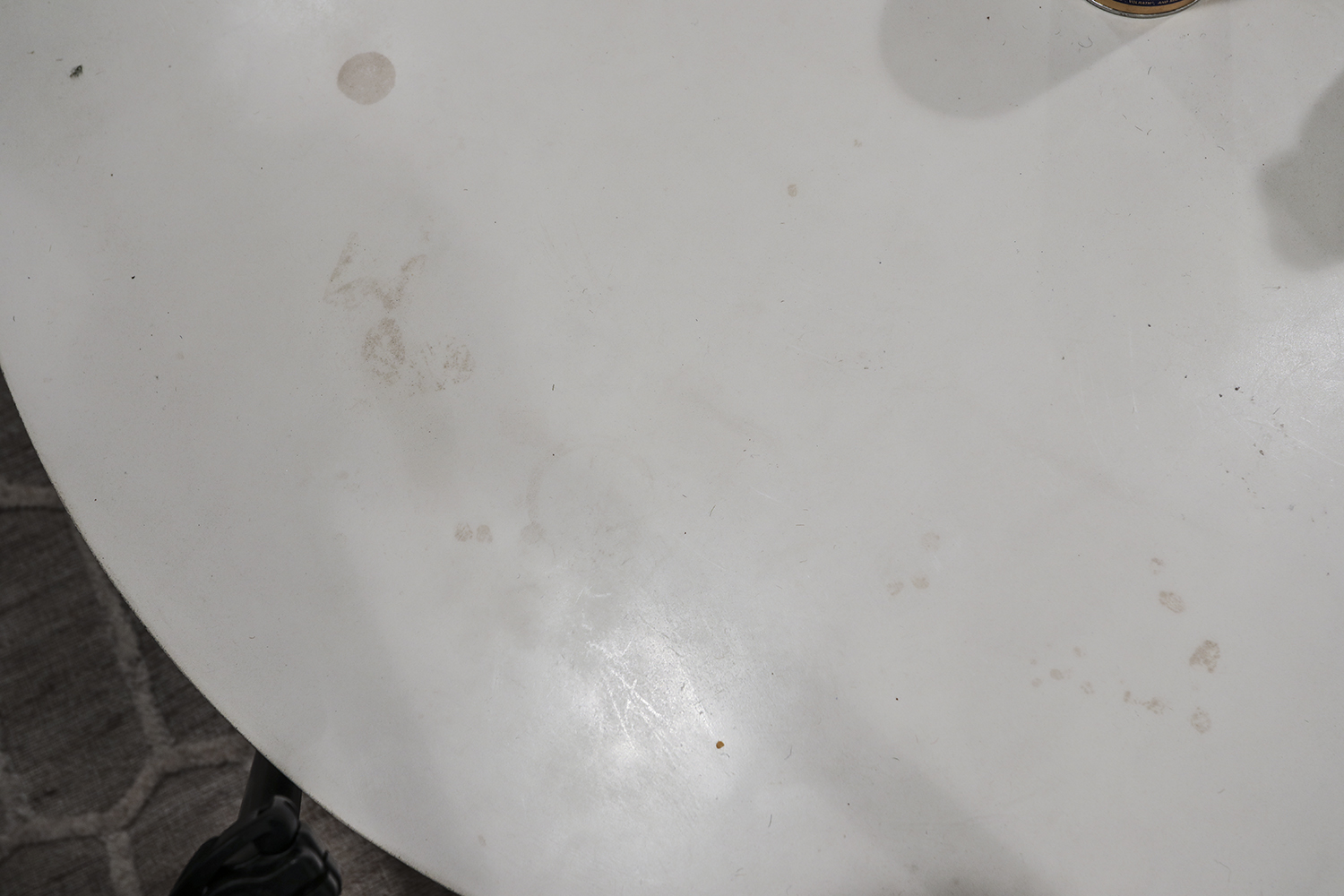 After trying Magic Erasers (literal magic 99% of the time), baking soda & seltzer, and detergent I was still back at square one. Nothing had lightened the surface. So I did what any modern woman would do and asked the internet for help via my Instagram account. You guys had so many good suggestions. The next weekend I went to the hardware store armed with a list of new remedies and had at it.
This time I tried liquid Barkeepers Friend (which typically works on everything), TSP (very minimally), and Soft Scrub with bleach. Guess what had the most impact this time?
After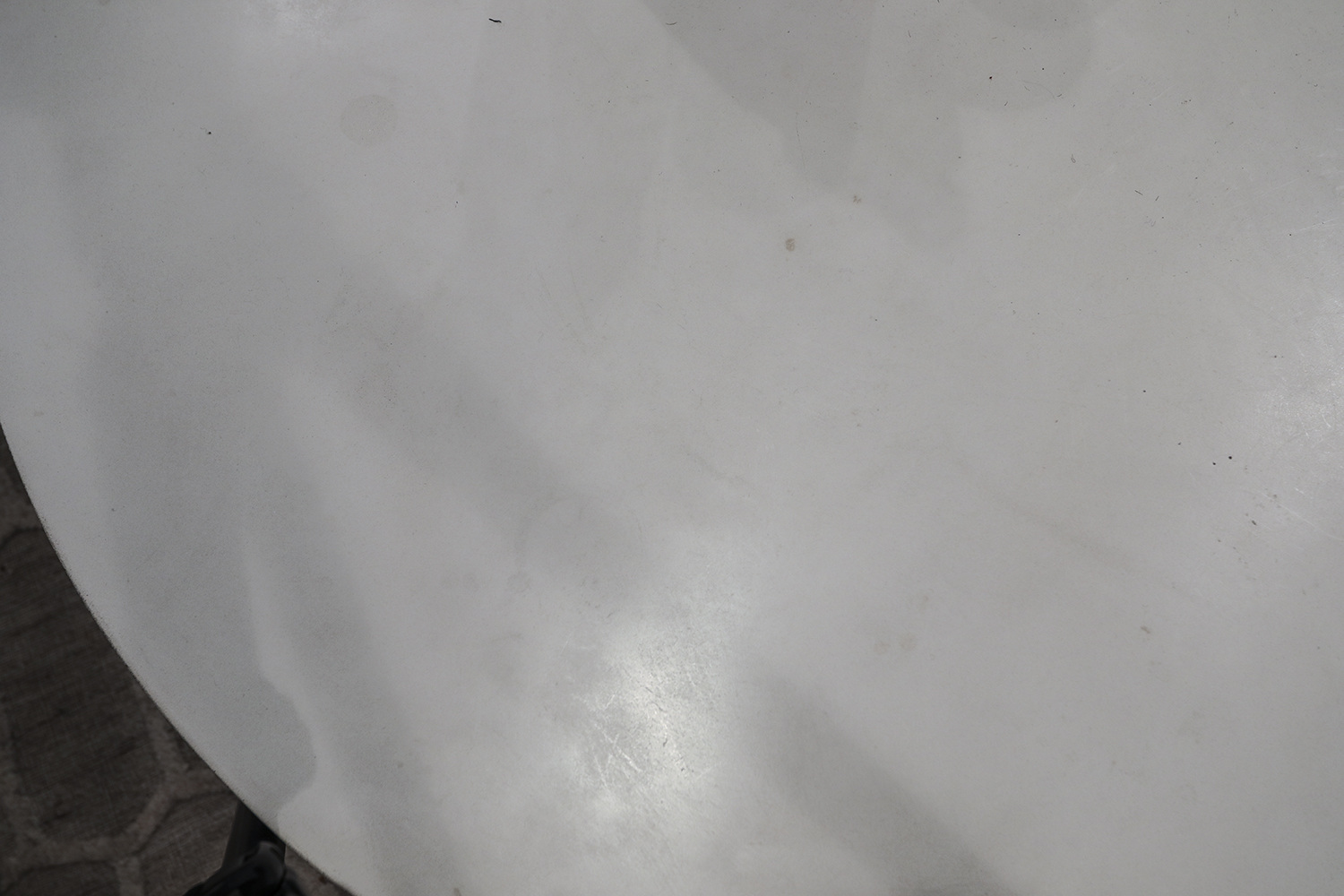 The Soft Scrub was the only thing to touch this stain, it lifted the stain dramatically. Of course I was worried, soft scrub and bleach are pretty abrasive, and I was worried about incurring more damage to the table. I tested in a small spot. After about five minutes I wiped away the soft scrub. Upon first look I noticed the stain was gone, but I also noticed a darkened area where the soft scrub had absorbed into the porous surface. I gave the table time to dry out and when I came back, the stain was nearly gone and the table was just fine.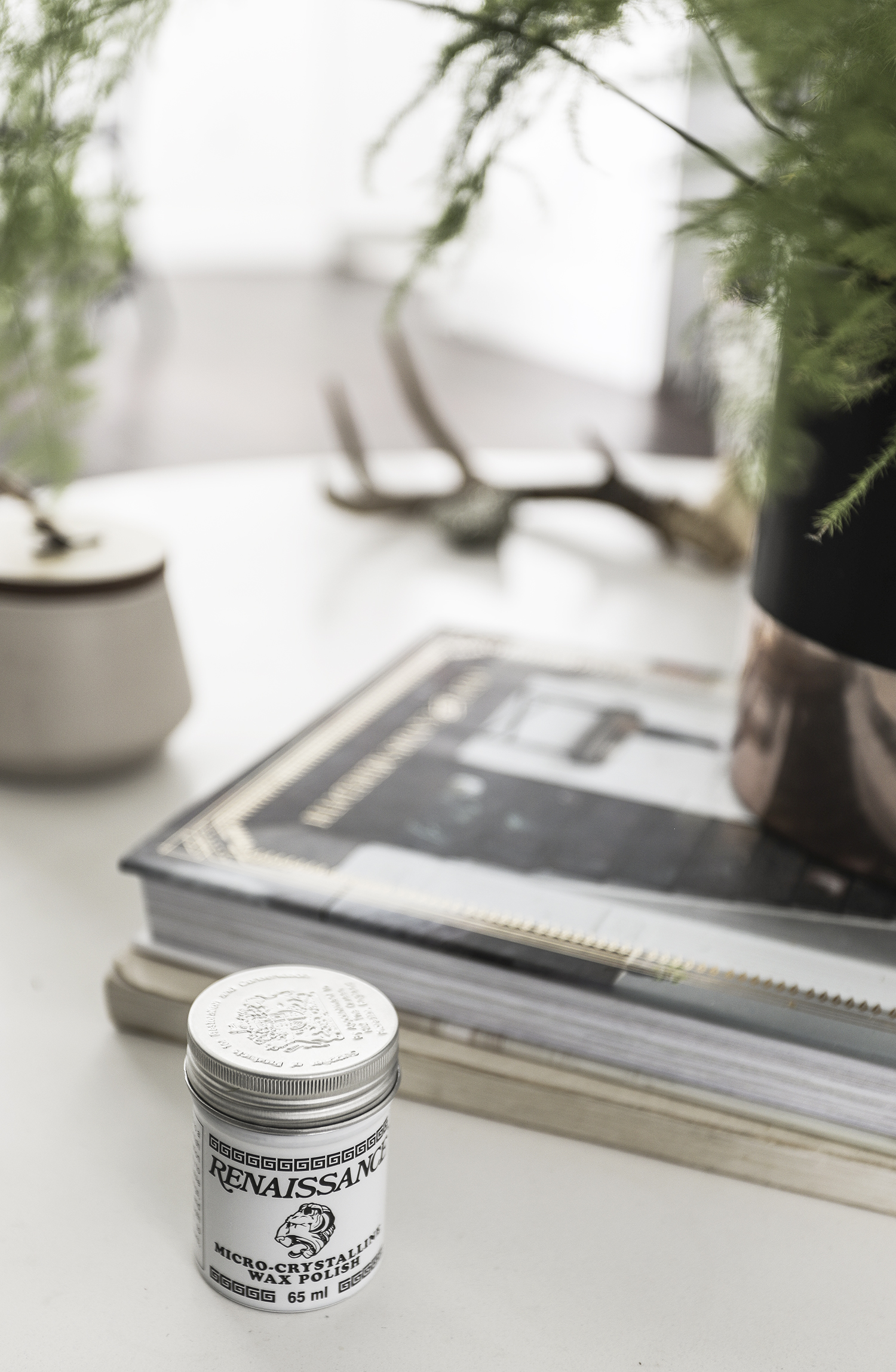 Another reader commented that I should seal the surface with this Renaissance wax that they use at museums in England. It's a super hard wax that dries very quickly and can be used on an number of surfaces. I purchased some buffing pads to go with it and I waxed and buffed the table after all of the stains were lifted. I'm hoping that a regular application of wax will help the life of this baby, because I love her.
Now I get to show you gratuitous pictures of my basement. Have a good weekend, and thanks for all the cleaning tips and suggestions!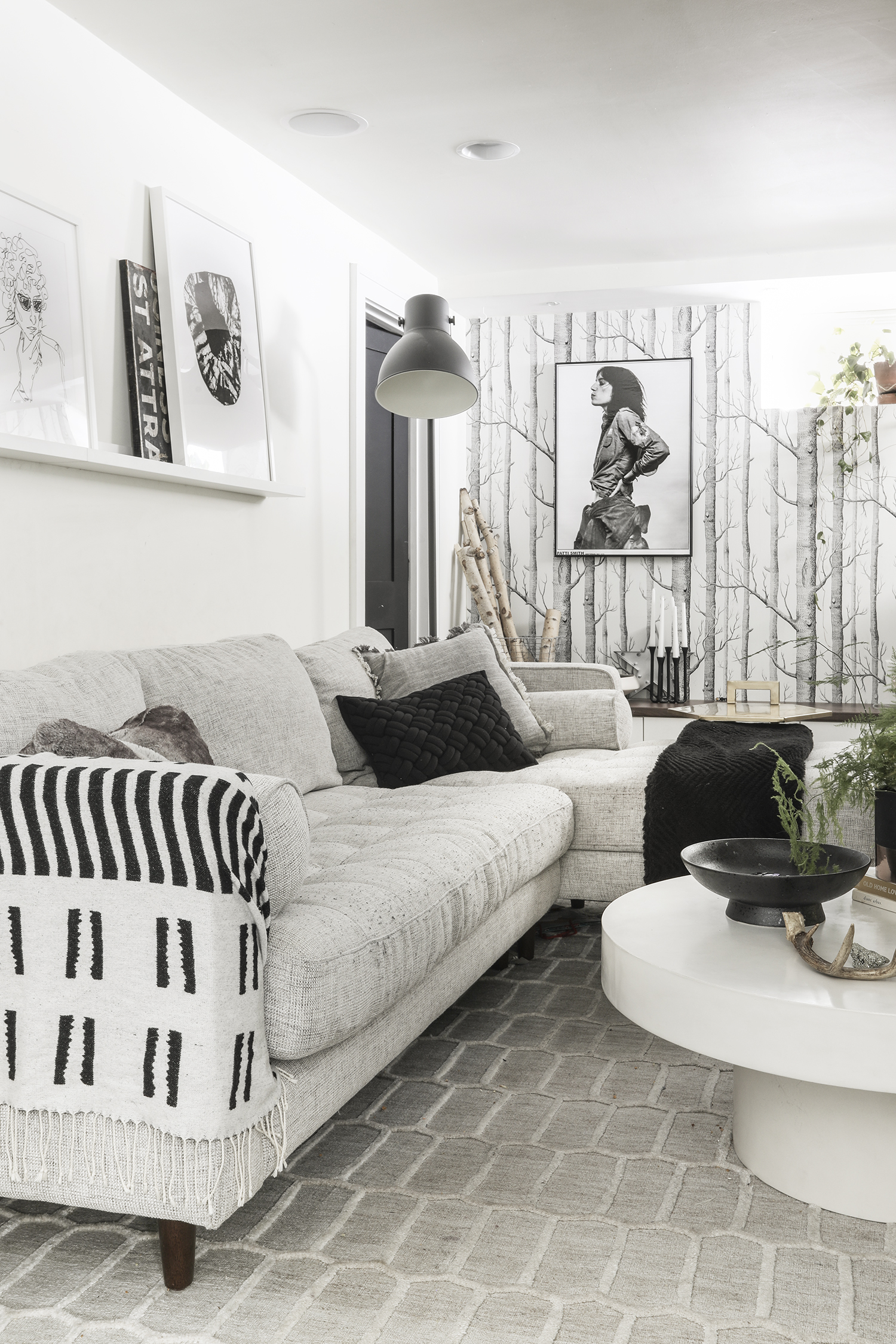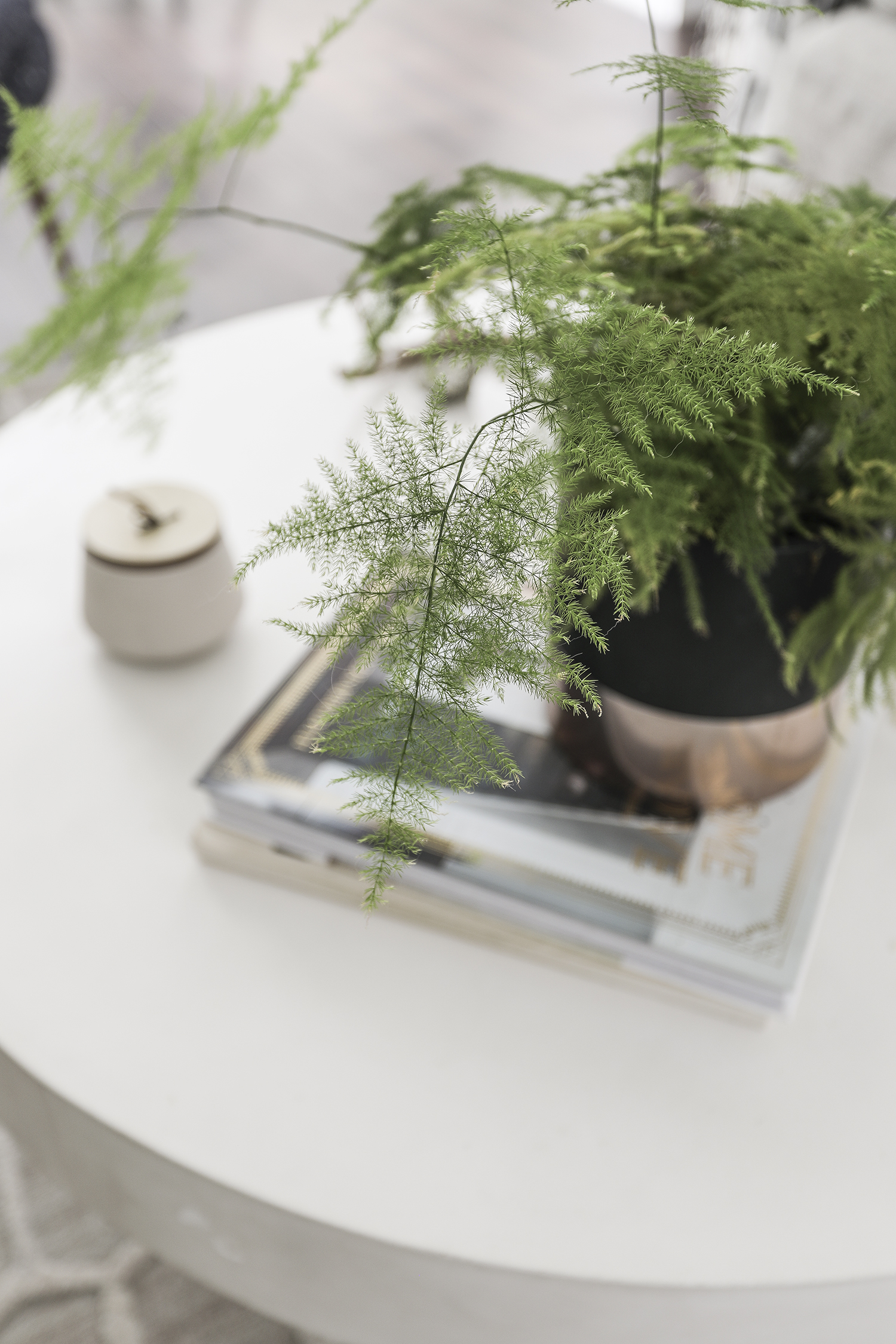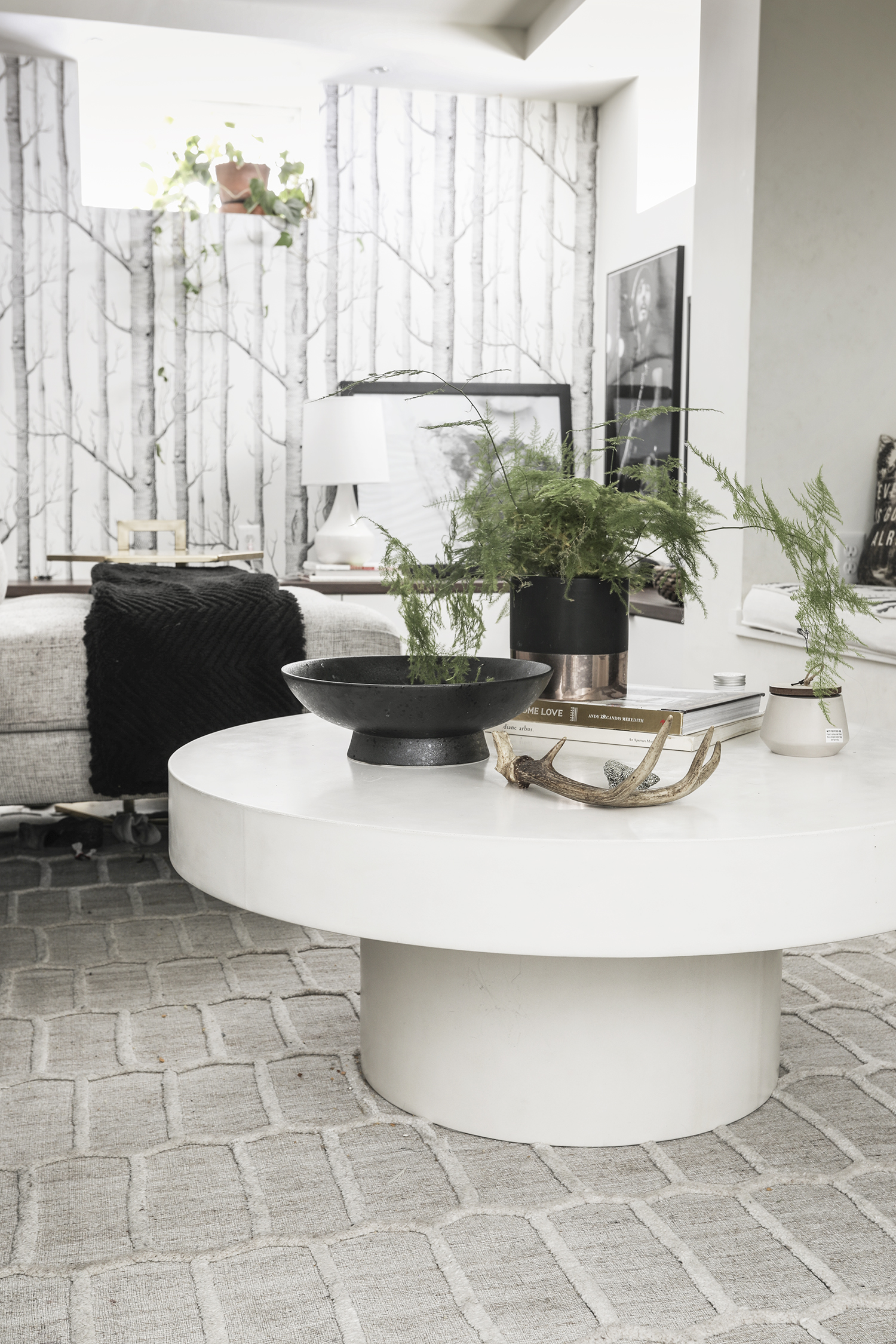 More Basement Posts