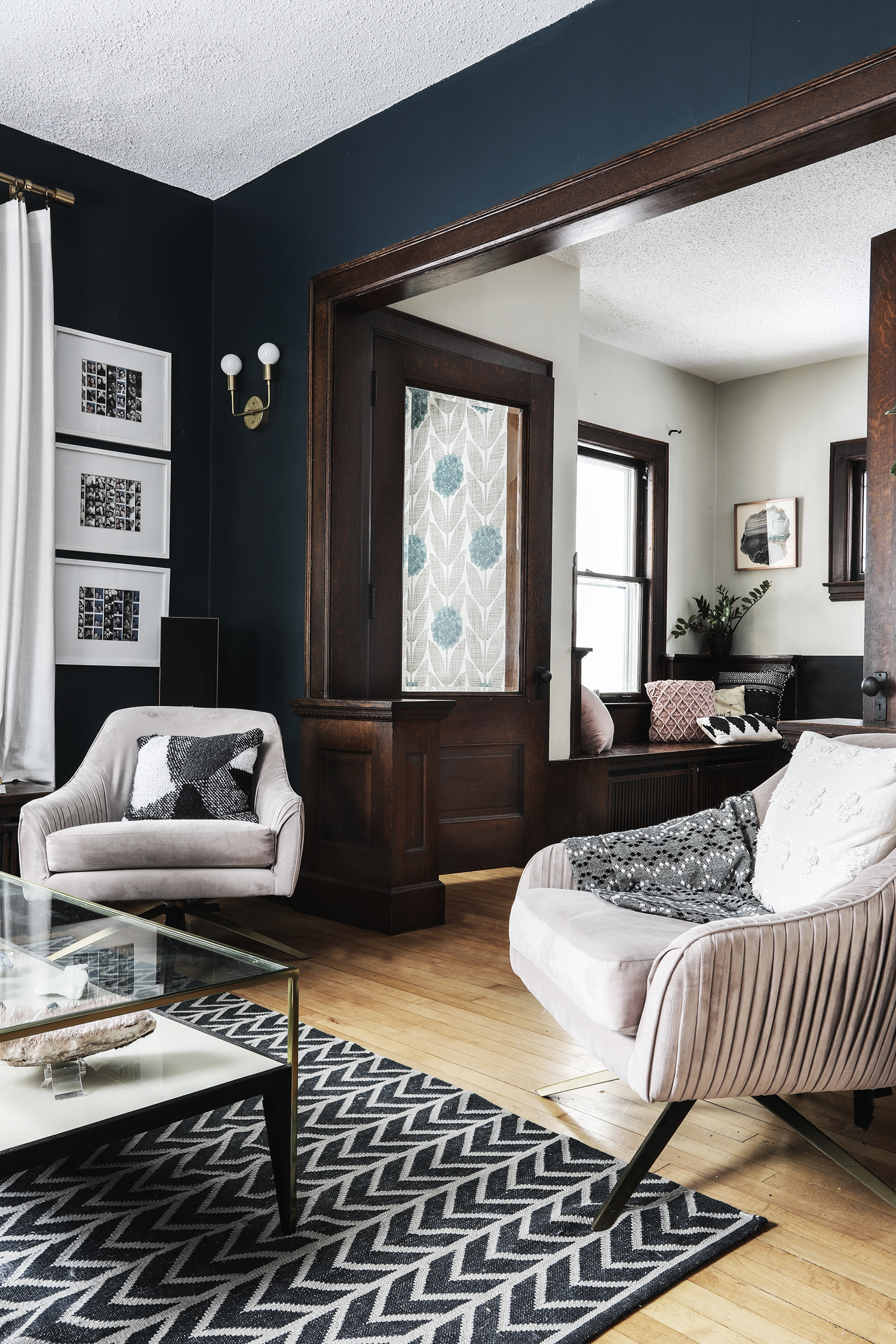 Hey Team! I didn't mean for that break to be so long. I've been struggling with some
SAD
z and my motivation and focus has been lackluster these past few weeks. I'm so looking forward to a break in the weather. The snow and shoveling is relentless and a constant reminder of how much has to change in order for spring to get here. I know there has been lots of snow all over the country and it really is debilitating.
Anyways, to get the ball rolling I wanted to share a post today in hopes that it would help me feel motivated to share more in the coming days.
I've been wanting to share a living room update for so long. It's amazing that life can be so busy that it takes months to pull out a camera and tripod, edit some photos and wrap it all up in a post. I suppose the same can be said about any number of tiny projects I leave around the house. It's like I can't completely finish a job or project, that would just be insane. I resolve to not have things take so long in the future, I really do.
This fall we got a new brass and glass coffee table for our living room. I've been wanting to change up the space for a long time and when I came across this curio table on sale at Antrhopologie at the end of last summer, I had to jump at it. Not only is it beautiful and brassy (my weakness these days), it showcases my growing crystal collection (also my weakness these days). The crystals are now safe from dust and the grubby hands of my filthy kids. Jeff is happy because the collection has a limited amount of space to grow into.
I've been trying to keep fresh flowers in the vase that sits on top of the table over the last few weeks. It really does make my mood lighter. I've also been taking extra effort to keep our entire main floor tidy and clean because being in charge of the order makes the space feel like a reprieve from all the stupid weather outside. I've also been reading, trying to dress myself in a way that doesn't resemble a total slob, and working on creative projects that are easy and open-ended (aka they are just fun and mindless and take my mind off the here and now). I feel thankful that I can take time to be kind to myself, I know that's not a luxury everyone can have. Anyways, that coffee table plays a big role in all of it because without the coffee table, I couldn't have a place to put the flowers and the rocks.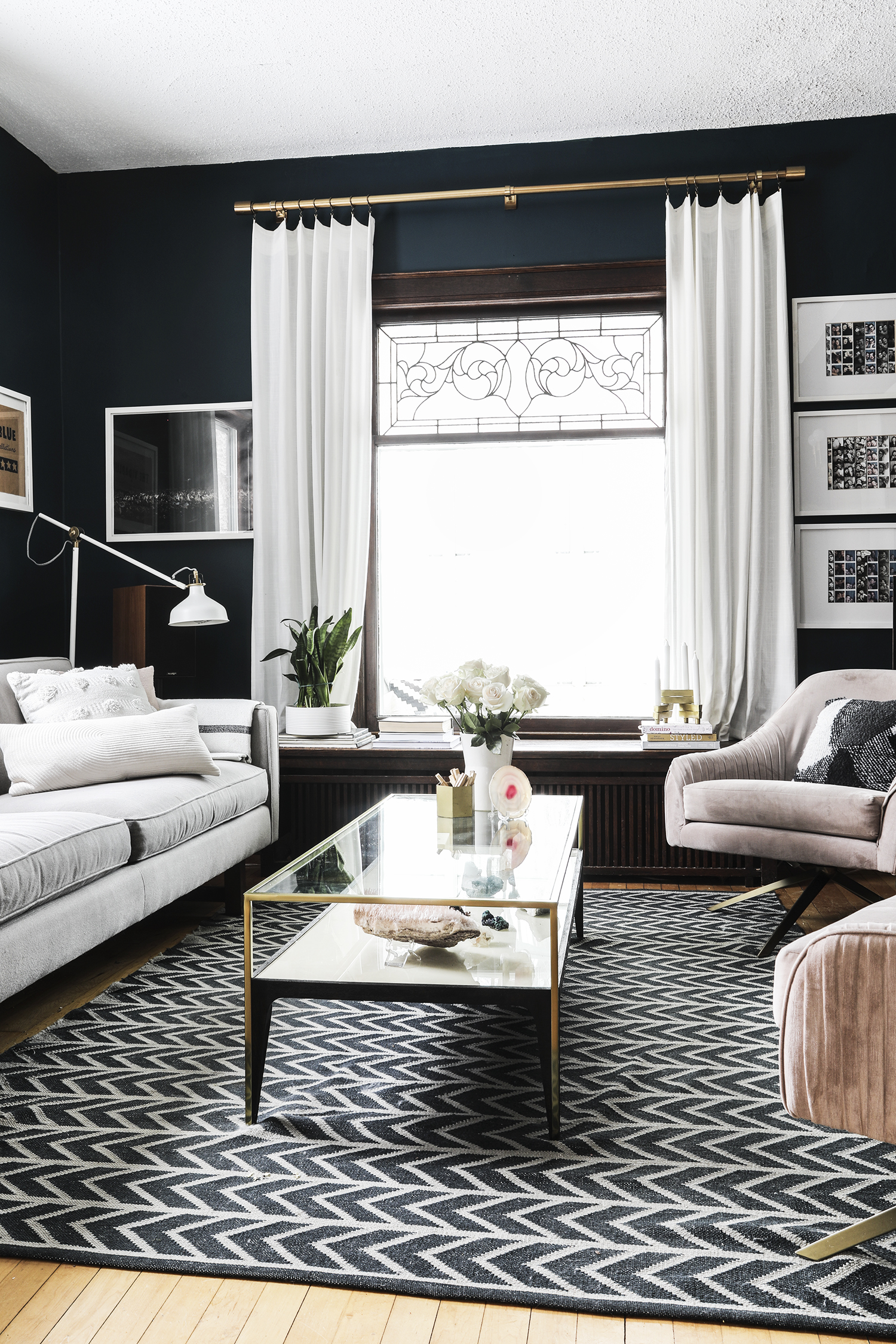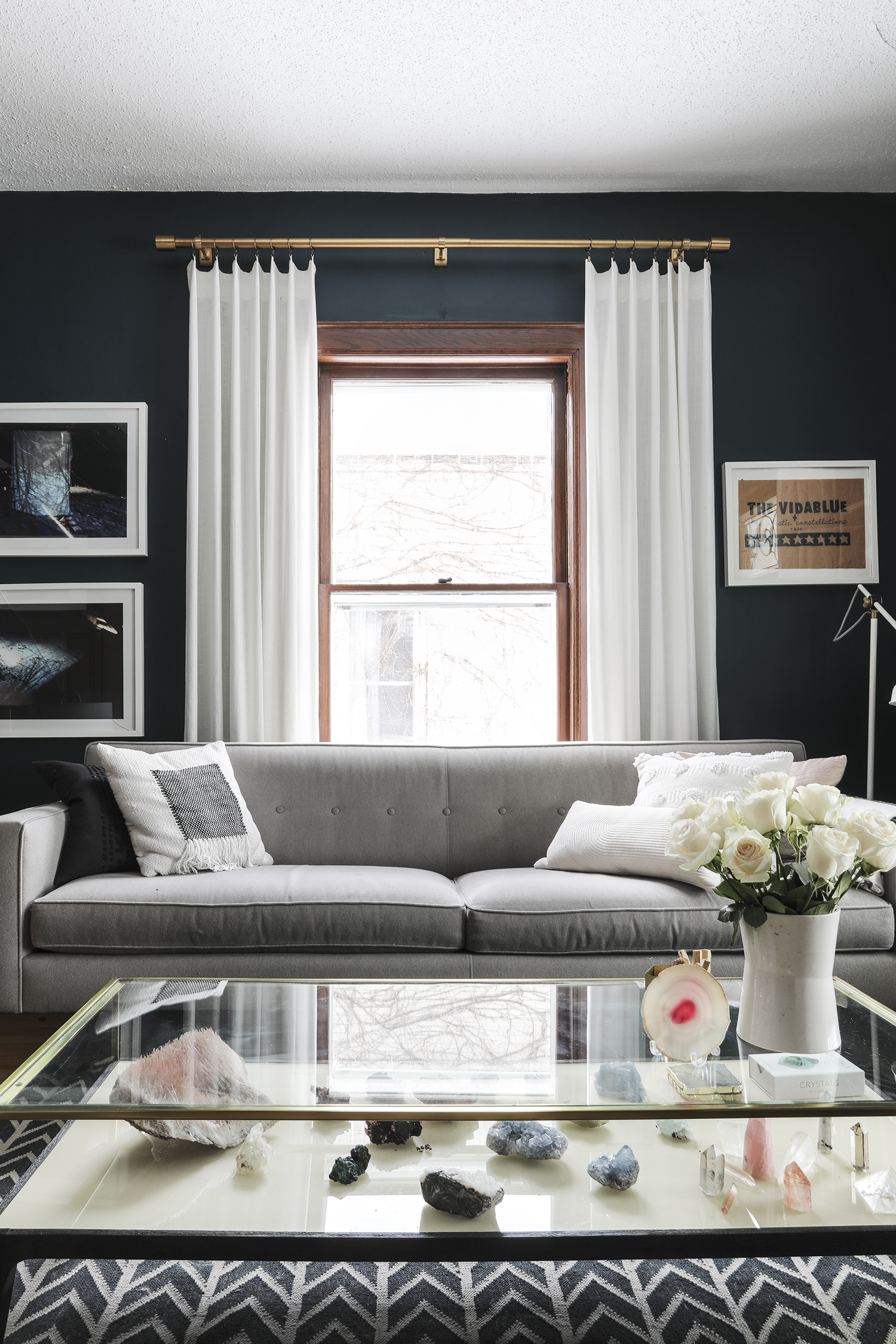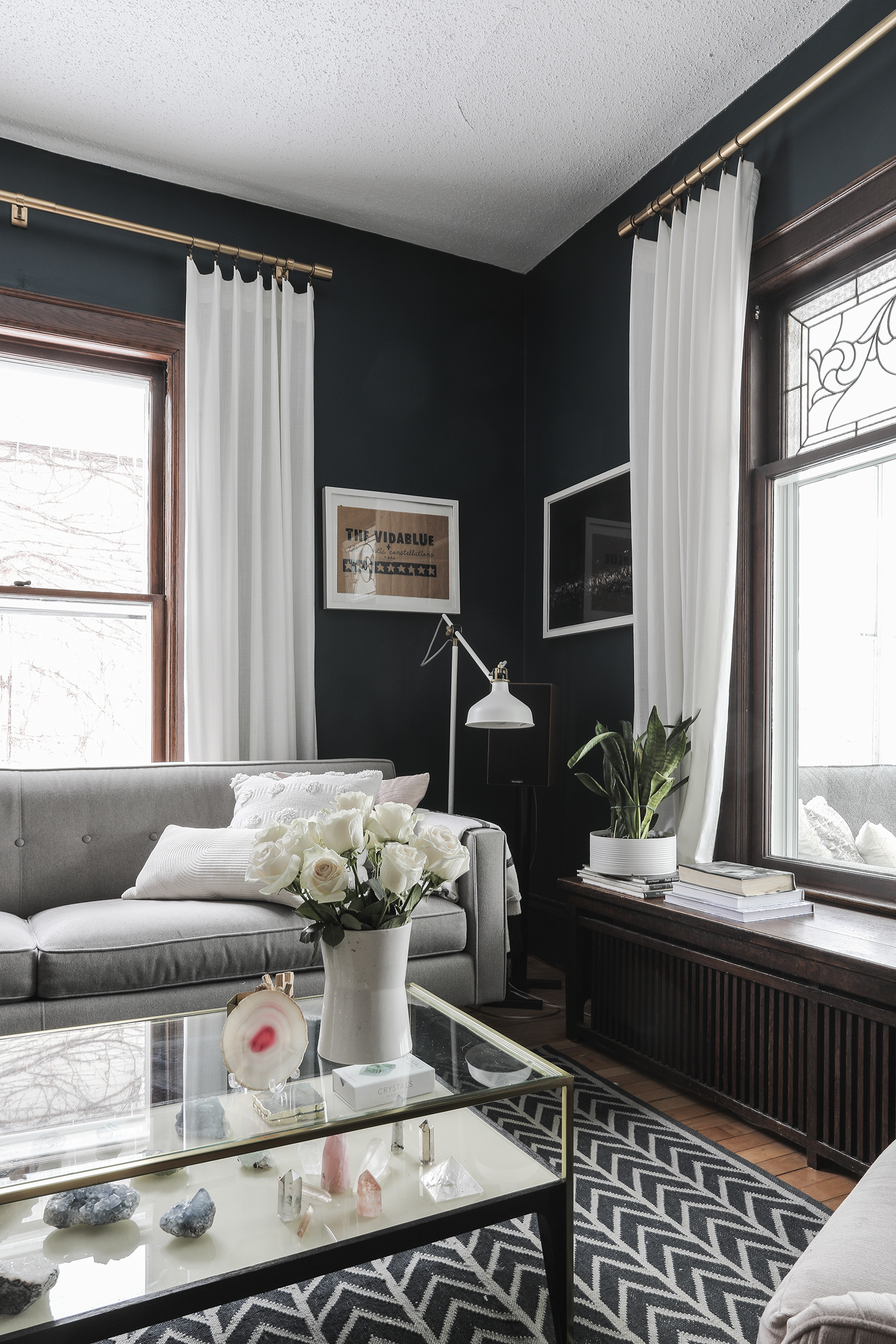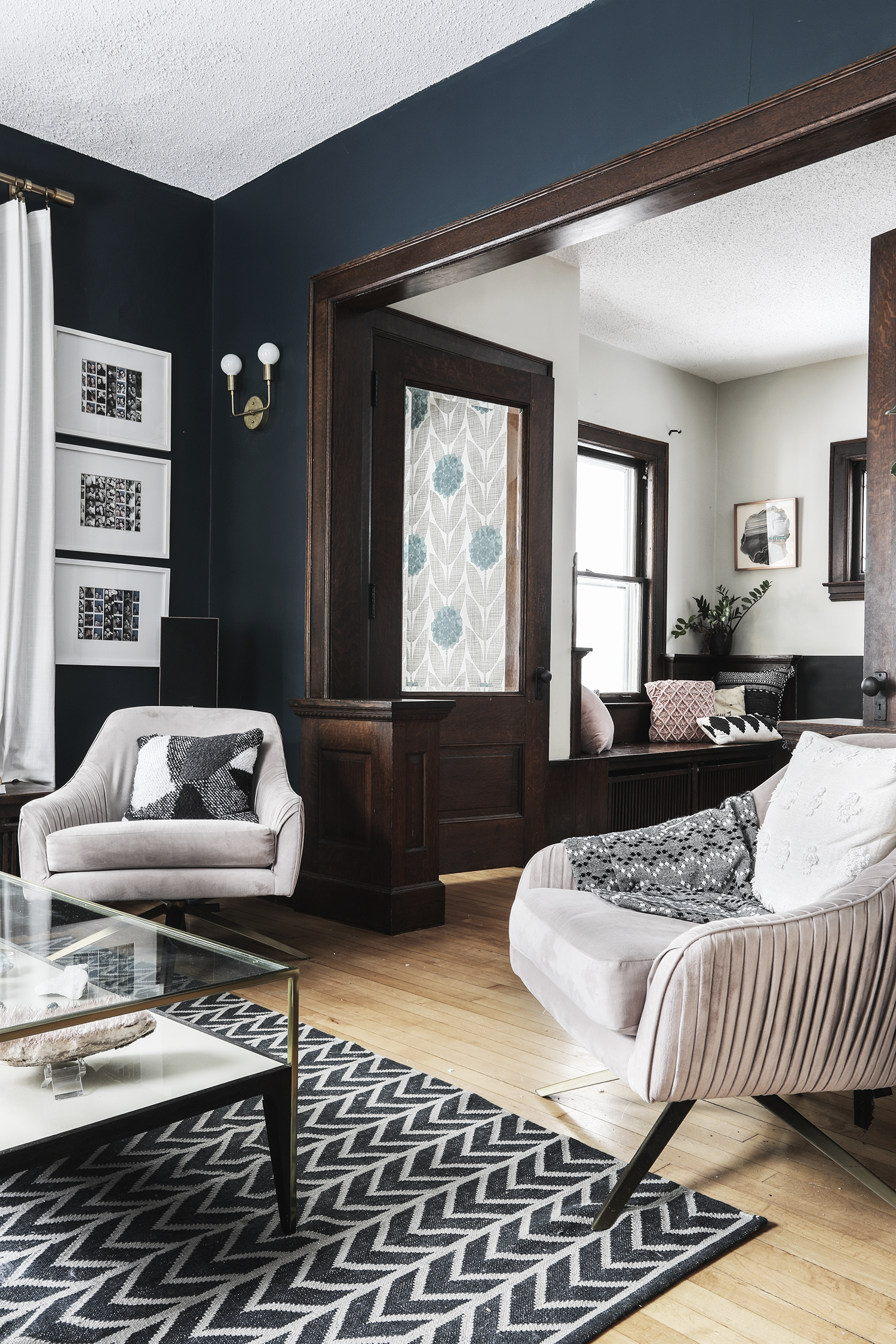 Not to dangle a carrot in your face but like all things at Anthro, they never last long. This table was on clearance when I purchased it and is not longer available. However, I rounded up a bunch of beautiful tables that would look pretty in any home too.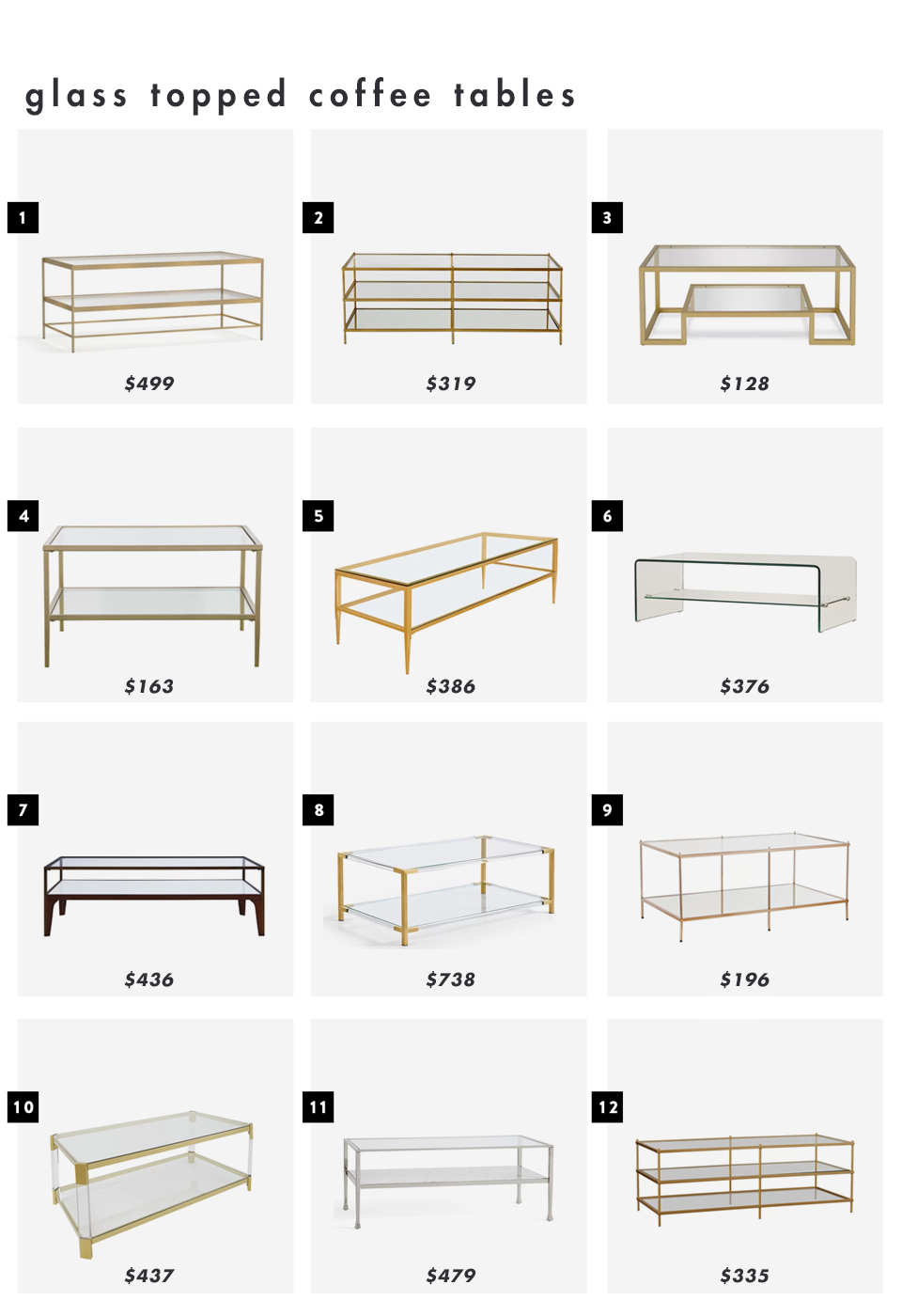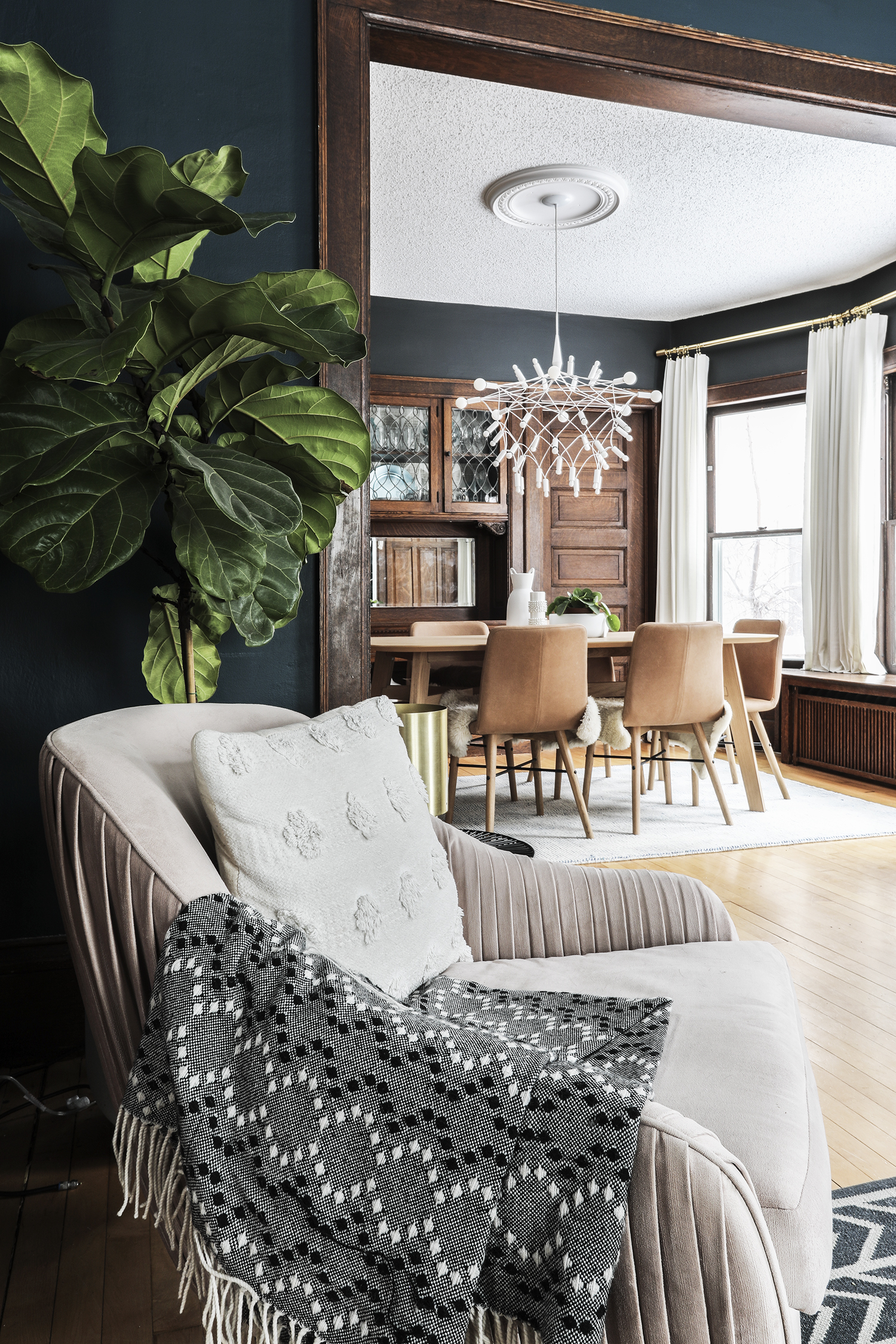 More Living Room Posts