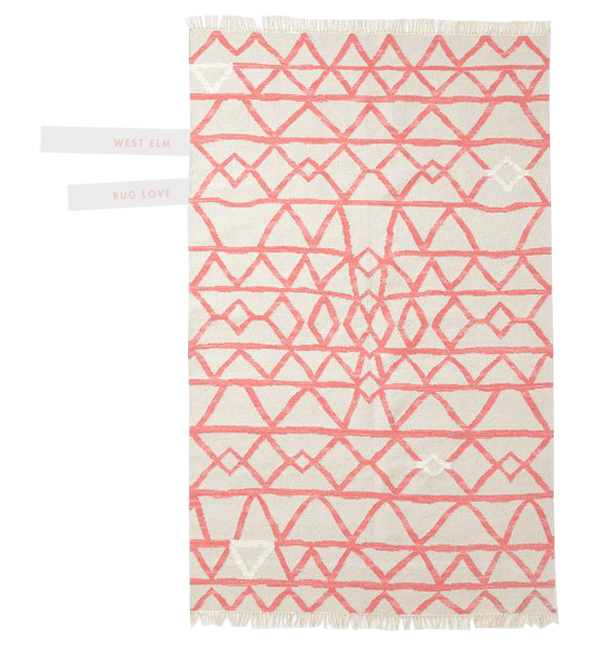 Hey guys! I just got the new West Elm catalog in the mail yesterday, and guess what I saw? This super cool Kilim rug in coral and white! I was shot through the heart, you guys! You know the first thing I'm gonna do is photoshop it into the sunroom to see how it could possibly, potentially, maybe work.

Now I wasn't really on the look-out for a rug for the sunroom, I was pretty satisfied with the way this cream shag rug that I pulled out of storage was looking (below) – and still could be. I really love how clean and white and airy everything is right now. However, I was on the hunt for something coral to tie in some of the pink and coral accents from our bedroom which share the same space with the sunroom.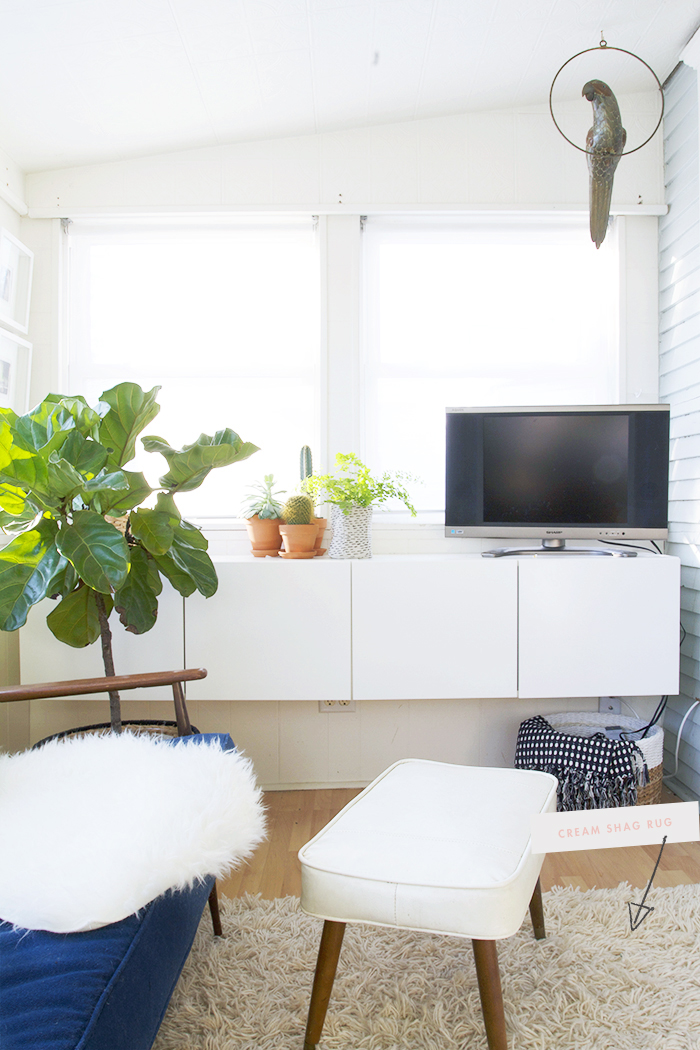 I'm kind of in love but also kind of on the fence. I think this Kilim rug would be a great compliment to the black and white Moroccan shag rug I currently have in the bedroom, but is the cream shag rug all I need?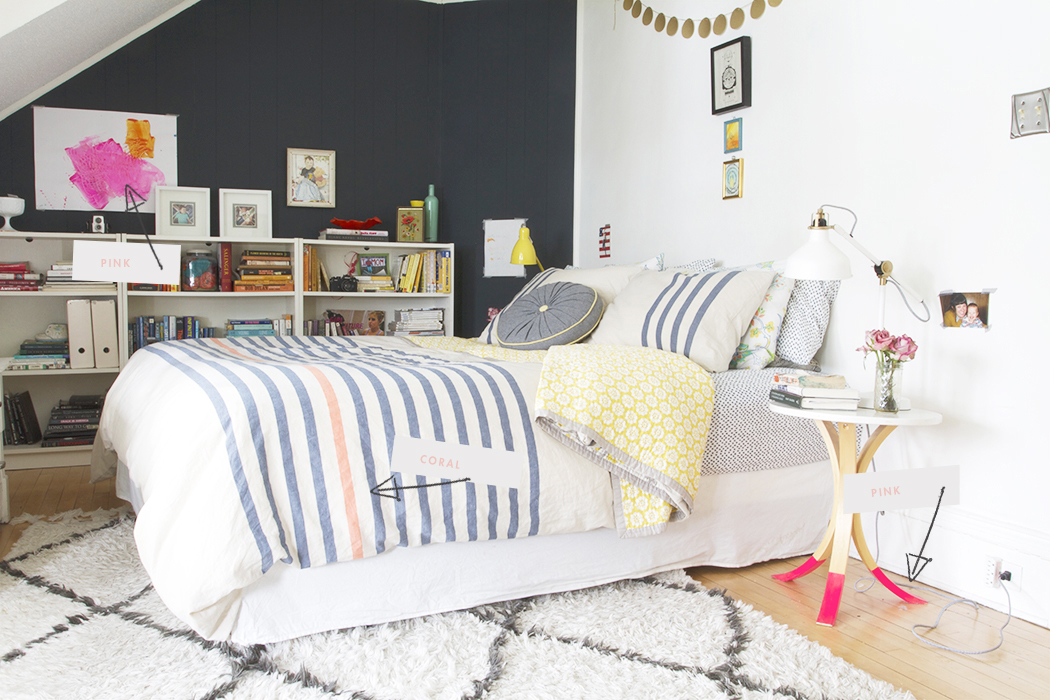 Whadda ya think? Should I go for it, or should I stick with the cream shag? While you're thinking about that, I'll think about considering to possibly start thinking about painting in the sunroom ;)