Finally it has happened to me right in front of my face and I just can not hide it! Yes, buddies!, my new sofa and chair have finally arrived. Over the last 3 months (between ordering, production and delivery) I have gotten the chance to doubt every decision that I have made about these two, and I was pretty convinced that everything was going to end horribly. This is what I do.
Even after they were delivered yesterday I was certain the gray fabric on the sofa gave off a violet hue, and it was obviously too long for the room, duh. Don't you do this to yourself when you finally get the chance to purchase something nice? Well the good news, it's been a cool 24 hours, and I'm loving it. It's perfect, I think… I mean, I really do love it, and I'll always second guess myself, but I think it's looking pretty good.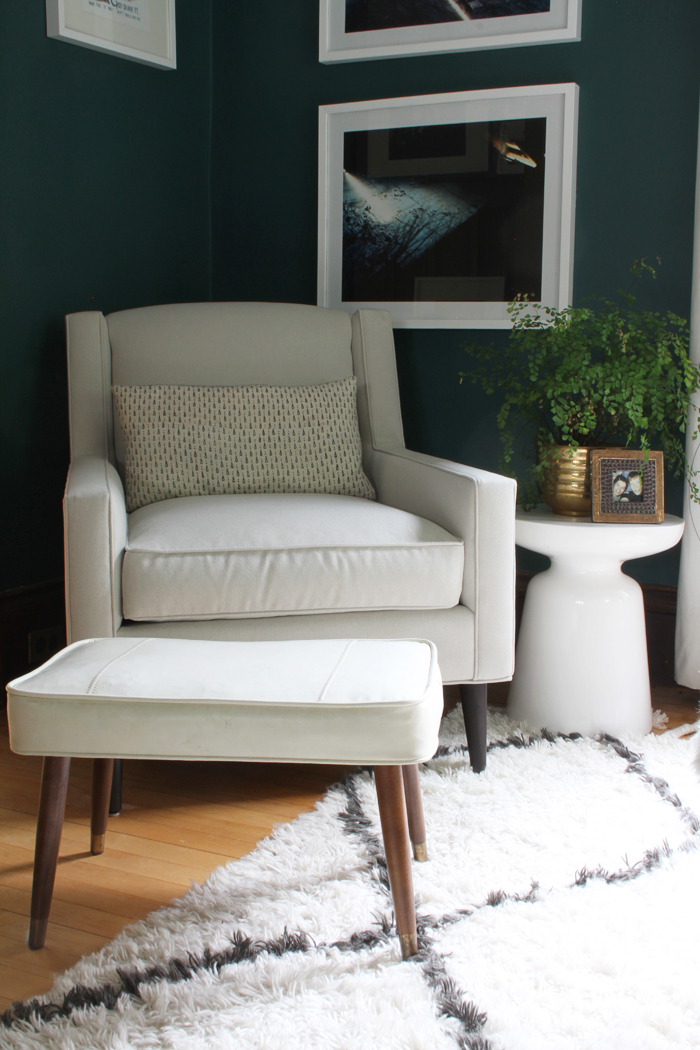 Guess how long it took for my favorite mad-about-drawing-almost-two-year-old to make a nice pen mark on my new perfectly-sized-for-this-space chair? The answer is seven hours. Luckily, with just a little bit of effort it came out and you can't even tell that it has gotten all penned up. I think during waking hours I may have to toss a nice throw blanket over the cushions on both the sofa and Cole chair. We've already implemented a NO pen, drink or food policy in the living room. We have plenty of other place to do those activities (I mean we only have 4 sets of tables and chairs).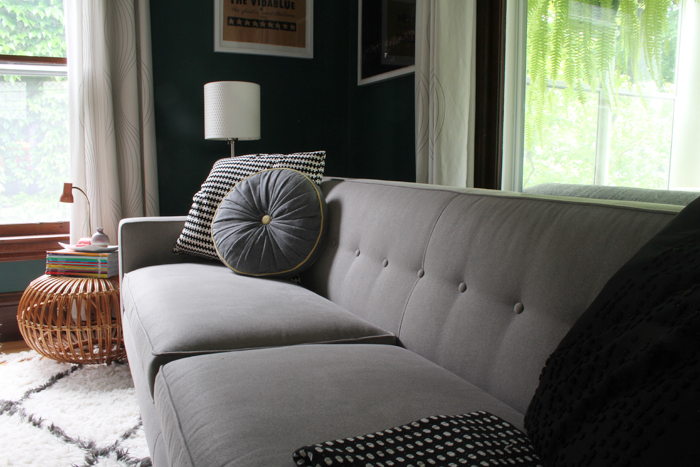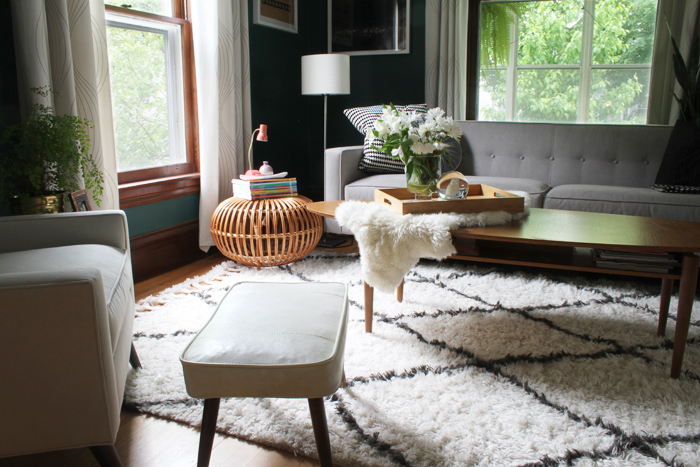 My favorite part of the André sofa is that it can fit so many butts on it and it has lots of nice tufting and buttons! I really am very happy with it all, and I'm 99% sure we made all the right decisions. Yay!