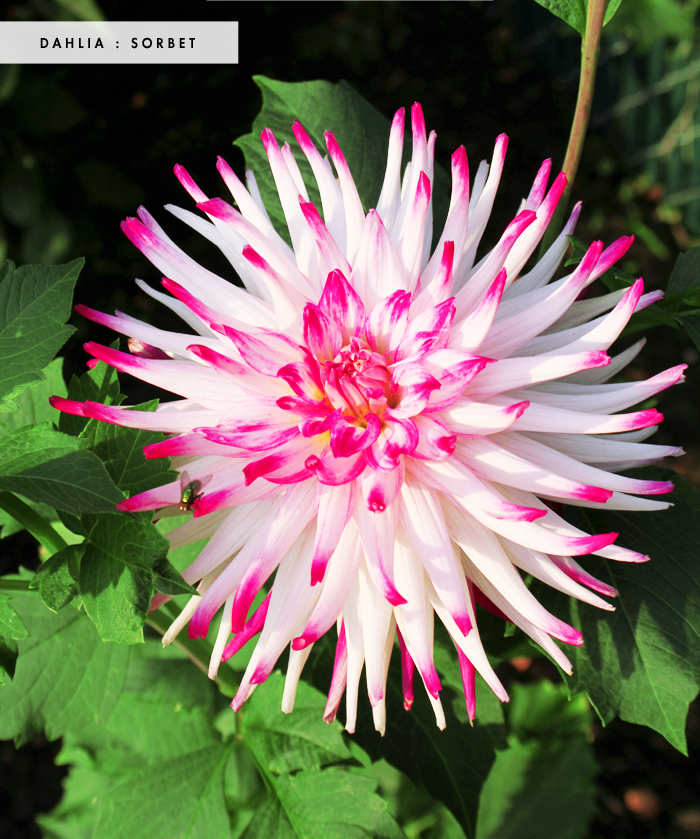 Yo, guys! Holy crap, it's -17º here right now in MPLS with a -41º windchill. When the weather was this cold two weeks ago I was sure that would be the worst of it for the rest of the winter, you know, something to feel like I checked off the old "I made it through this GD winter list". That's something us Midwesterners are good at, looking at the bright side of a bad situation.
"It's only -1,000,000º today and I can't leave my house because my face will freeze off!"
Too bad I was so so wrong about the last cold snap being the worst of it – I'm longing for single, or even – dare I say it, double digit temps.
After the new year, winter becomes a mind game, and we have to have small victories in order to feel like we are advancing towards spring. Half the country is experiencing colder than normal temps today and since it's all about making the best out of a bad situation, I thought I would warm up your day with this little nugget. If you've got a flower garden it's time to think about ordering seeds! That's right guys, seeds! Doesn't that make your day a little better? I'm sharing this good news with you because last year I waited until March and a few of my favorite flower seeds were already sold out. I know it's not even February, but get your seed order in today and have something pretty to look forward to!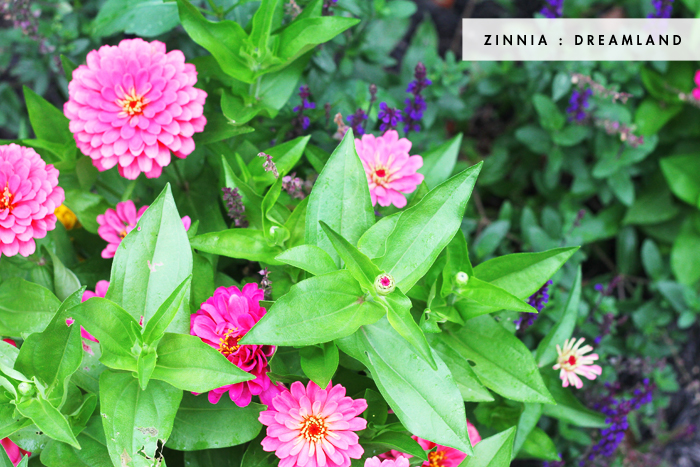 I have favorites for my yard, both pictured above. I love Zinnias and Dahlias for my sunny spots. Both make great cut flowers and are so easy to grow. Both come in a variety of heights, colors and bloom sizes so you can find the perfect fit for your garden too. Here are a few of my favorites of each from gardens of summers gone by.
Zinnias
Dreamland Zinnias –
These
Dreamland Zinnias
from
Parkseed
are my latest fav. My first efforts with Zinnias (years ago) were with the standard hardware store mixed pack "state fair" style. They produced tall plants with huge multi colored blooms. Although they produced a lot of color for my garden they became over grown quickly. These Dreamland zinnias provide that big bloom with a much shorter stalks that look nice and tidy, plus I can pick whatever color combos I want. Last year I had pink and white in my garden, although I wanted coral – I ordered late and it was sold out. This year I'm getting that order in early. It should be noted that Parkseed has a ton of varieties of Zinnias, so look around!
Zahara Zinnias –
It took me two seasons to get the hang of these
Zahara
Zinnia seeds, but I found a spot in the yard they really like. They want a little sun and a little shade, and they look amazing, don't you think? I love the variegated white with streaks of pink blooms.
Dahlias
Sorbet Dahlia –
Have you guys ever visited
Dahlia Barn
? That's the only place I get my Dahlias from. They have so many types of Dahlia tubers to choose from, plus they have a really
cool story
. You should go check them out. The
Sorbet Dahlia
(pictured above) is my new favorite. Unfortunatley Dahlia Barn doesn't have this variety in stock just yet, fingers crossed though.
Chimacum Katie Dahlia –
I also loved
Chimacum Katie
Dahlia, I don't think I had it in the best spot last summer because it didn't even bloom until September – but it was the most lush, hot pink color. I hope I can find a better spot for this lovely bloom in the spring.