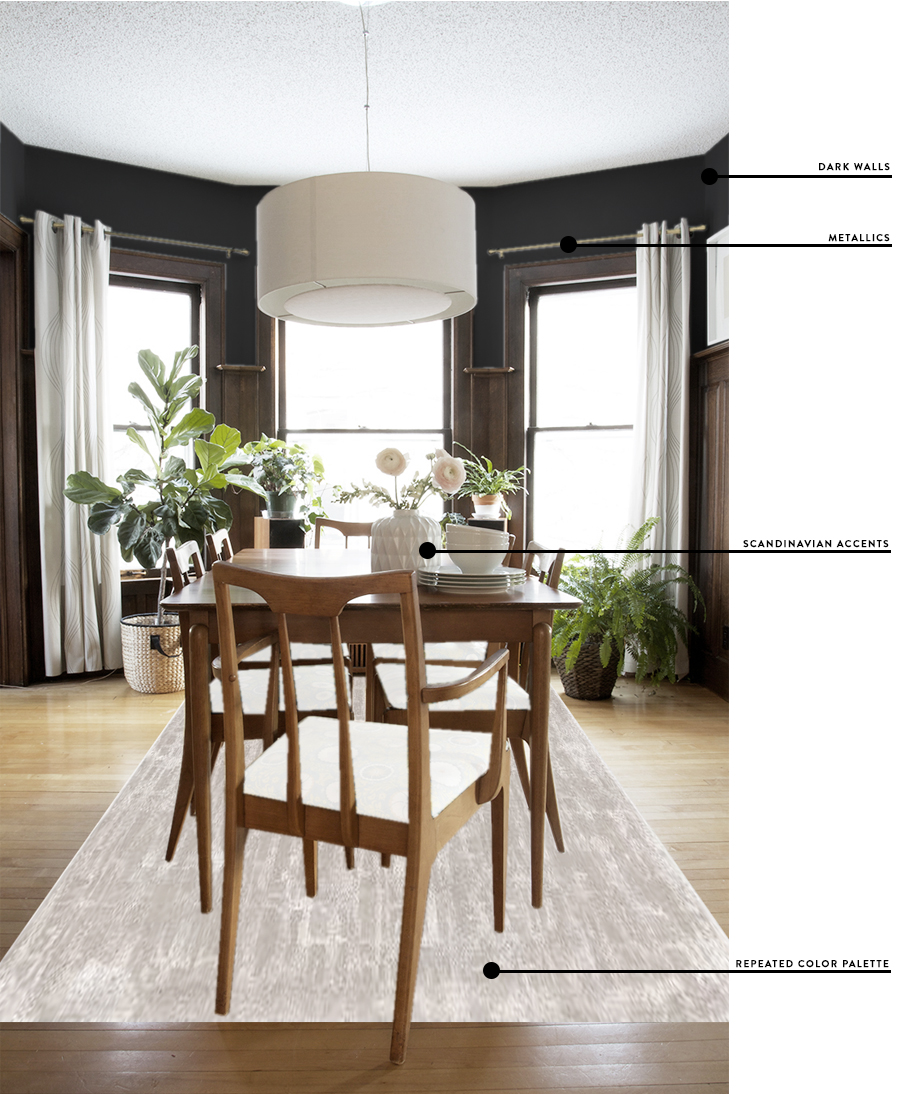 I'm back to my seasonal need to tweak everything inside the house. This happens every fall, it's that whole nesting thing. Our time outdoors is limited, daylight is waning, and we begin to nestle into our winter ways (I'm so damn poetic today). We spend a lot more time in the living room, even eating meals at the dining room table (novel huh?). It's nearly impossible for my mind not to wander when it comes to re-decorating these spaces.
The dining room has never been a space that I've felt overly confident or proud of. I've had to really suss out inspiration and blindly find a cohesive design from the jump. Pins for dining rooms featuring dark wood paneled walls, built-in buffets (done in a style that appears to be a mashup of craftsman and late victorian eras), and mid-century modern furniture are few in far between.
I've realized over the years that if I'm going to embrace this wood trim on our main floor that I need to go dark with the wall color, seriously, it seems to be what works the best. Believe me, I've tried everything. I would love for it all to be white, but it always seems forced. Dark walls just seem right in the space. Plus going dark has the added benny of being v cozy in the winter time.
My main concern is that dark walls paired with lots of paneling and woodwork tend to feel a bit more refined and grown up, both things are not really words you would use to describe me or my style. Herein lies the problem, figuring out how to put my personal chill into these adult rooms.
We've really embraced white walls and a much more Scandinavian-inspired-cabin-style in the rest of the home and it seems to work really well in this old house. I still hang on to a few mid-century pieces that I love, a lot of black and white textures (especially with throws and pillows) and a high repetition of brass and copper metallic accents. I also reiterate dark blues everywhere (if you haven't noticed) and sprinkle in some blush tones now and again. Our bedroom for example is really comfortable, light and airy, and the copper peonies wallpaper does a good job of making it more mature. It's heavier on the scandinavian and light on the grown up. I think I need to reverse the ratios for the living and dining room so they feel like the more casual areas of our home, but just opposite. More refined and moody, with a heavy hand when it comes to dark cool tones and blush colors, sprinkle in hints of graphic pattern, metallics, and then add lots of little references to Scandinavian sensibility in the accessories. Does that make sense?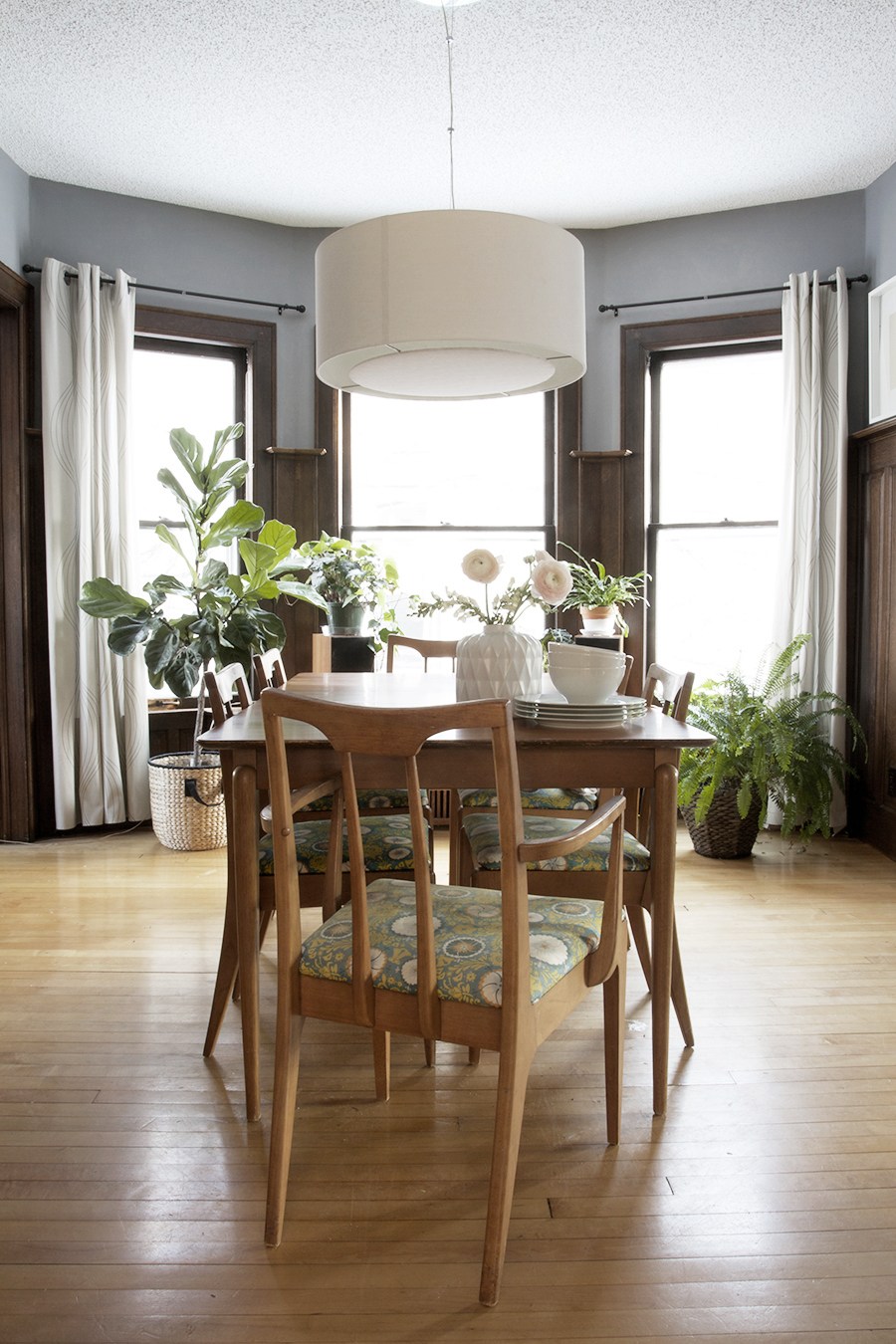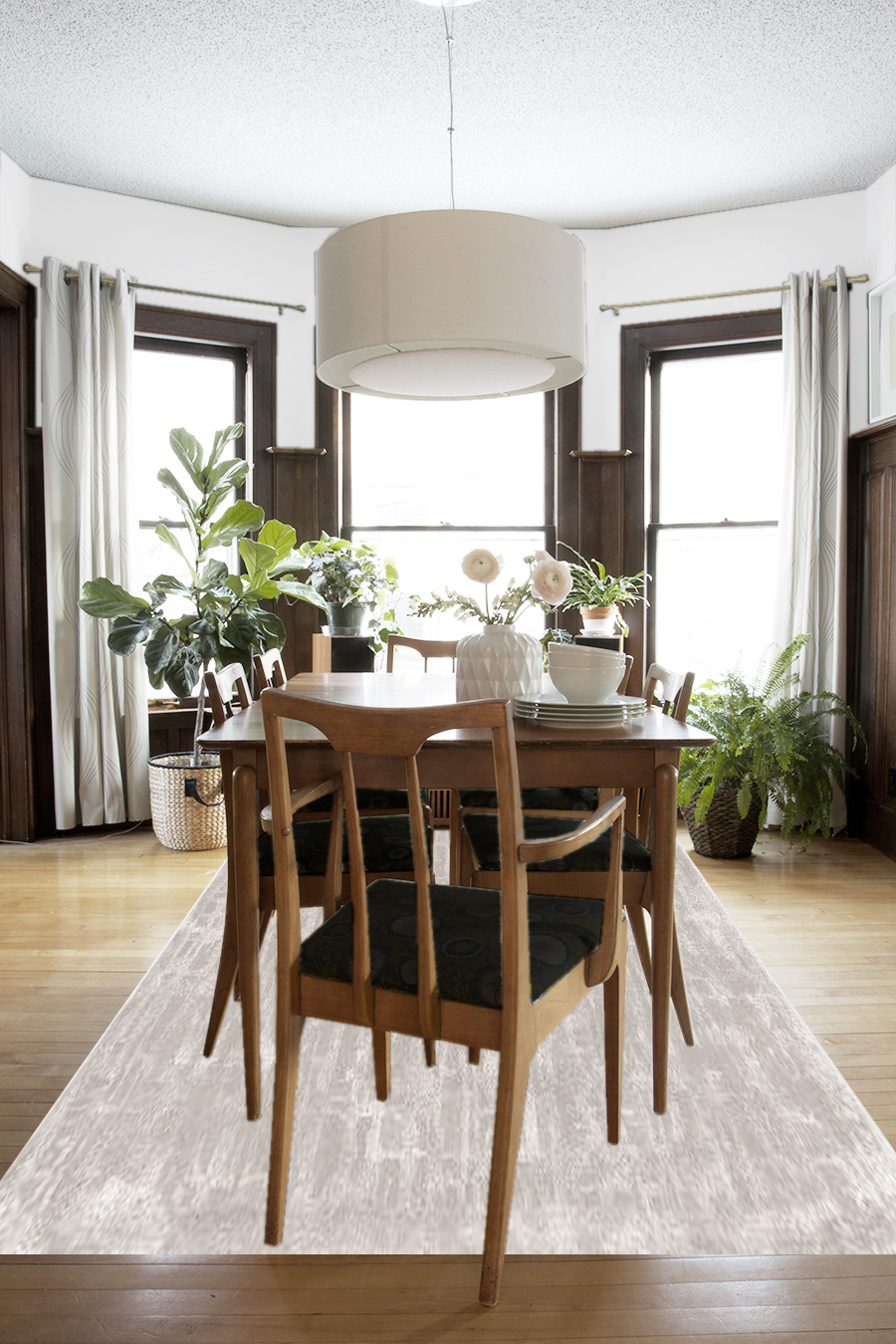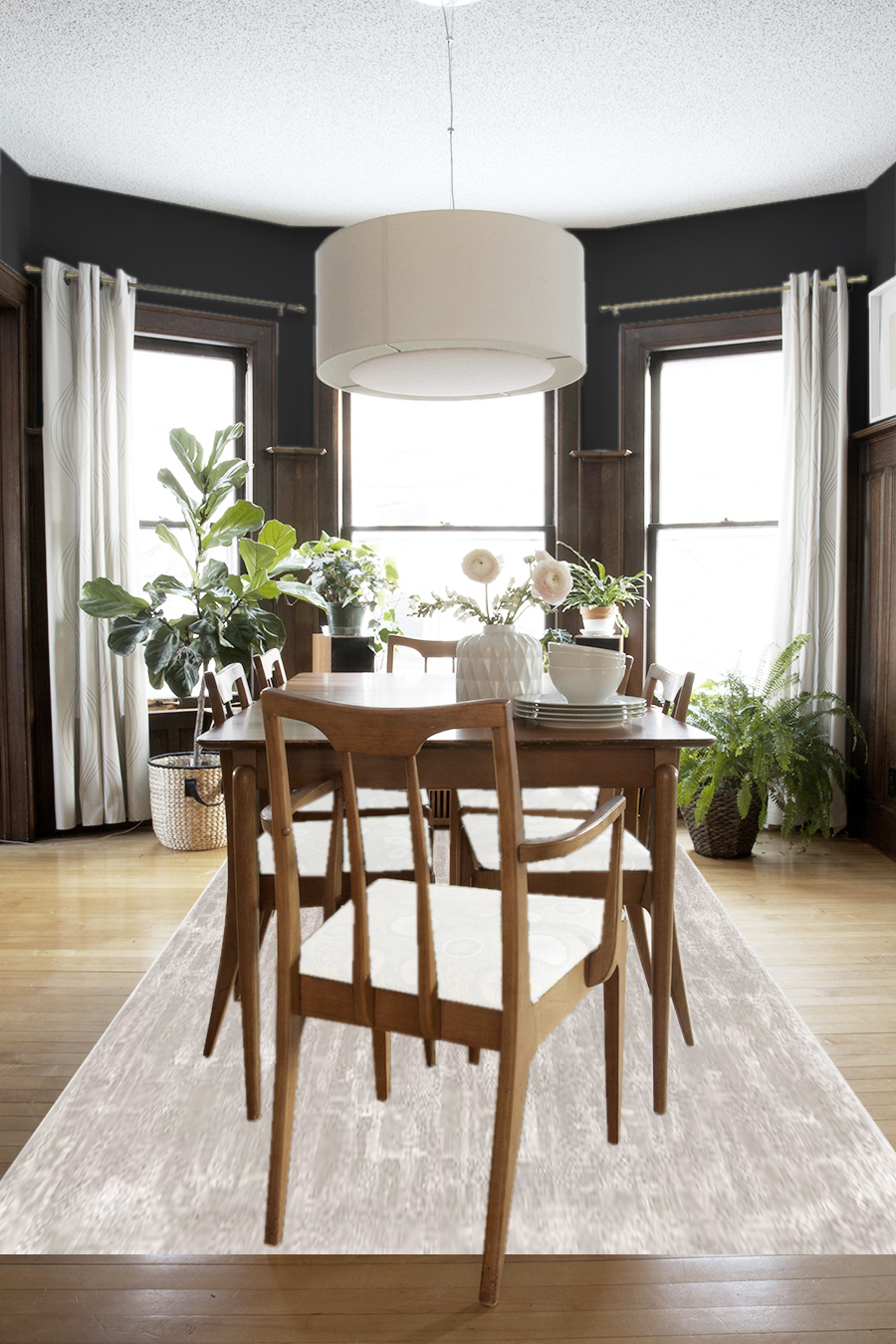 Current Look
White Walls
Dark Walls
Do you guys see what I'm saying? It's just fine in its current state, but it's not as cohesive with the rest of the house. I think I'm ready to be over the green and blue floral print I upholstered the dining room chairs in. I love white walls in general, and the grey walls are nice and play well with the dark teal in the living room, but it just doesn't have the same feel as a deep dark color like black does in this space. I love what a blush rug might do to anchor the dining room as well — it's probably something that would have to wait, but I really like the idea of it. I think I'm on the right track, but this whole house has been a design mystery for me since day one, revealing little clues along the way. While I wait for my bathroom supplies to be delivered I'll keep thinking about this space and maybe I can start to incorporate some of these new ideas sooner than later.
I am a fall dreamer.