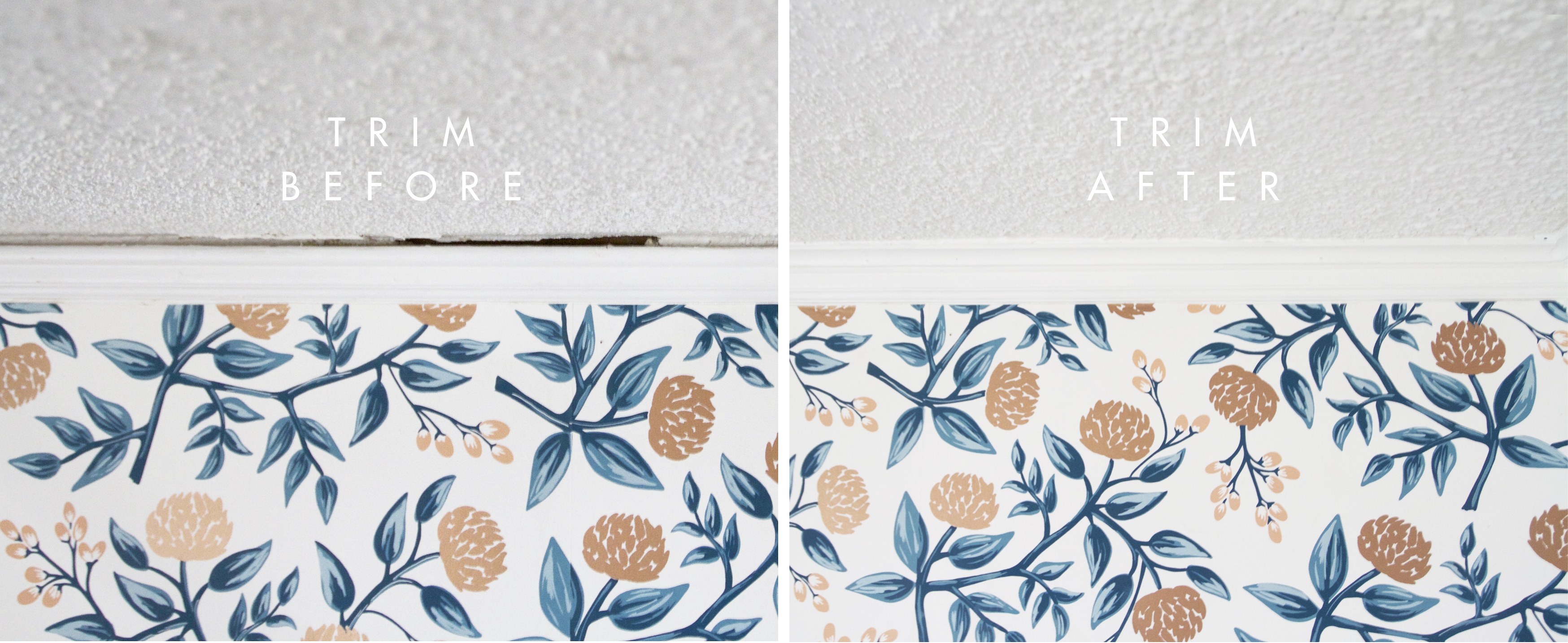 Okay budz, so I try to be true to the history of my 1910 home whenever possible, but there was just this one thing I couldn't handle anymore. It all started way back when we bought the house in 2010 – we were touring the second floor and were checking out the master bedroom. I was pretty into the space but I stopped to ask the realtor about the strange and uneven crown molding. I asked him why it wasn't touching the ceiling, my main concern was that the house unsettled in some weird way (which I admit was super novice, but I didn't know). He explained that it was picture molding, something you might be familiar with if you too have an old house. The olden folks used it as a ledge to hang a hook that attached to a wire that attached to their pictures. All a very intense plan to spare their pristine plaster walls from nail holes. Typically picture molding is hung about an inch from the ceiling. Ever since we've moved in I have never understood or appreciated the picture molding, I am the worst.
I get it, great plan all you olden days people! However, you never planned on someone coming in during the 70's and unevenly spraying the ceiling with gross popcorn texture. You didn't know it would look super not cool with your really nice moldings. So sorrry victorians I'm not getting rid of that most-likely-asbetos-ridded-ceiling anytime soon, I'm getting rid of your utilitarian moldings instead.
Point is, the molding looks super bad, uneven, and unfinished. I have never hung a picture from it, and it's historical value didn't mean that much to me.
Being the handy gal that I am, I came up with a solution to close the gap between the ceiling and molding using 1″ pine cove molding. I am a genius, what can I say. Seriously though, using the cove molding to fill in the gap between the top of the picture molding and the ceiling basically disguises the picture molding as crown molding AND as a bonus, that original molding is still all intact if ever there is a day I realize the crime I've committed by altering it. It's a real win-win, and I feel really happy since closing the gap.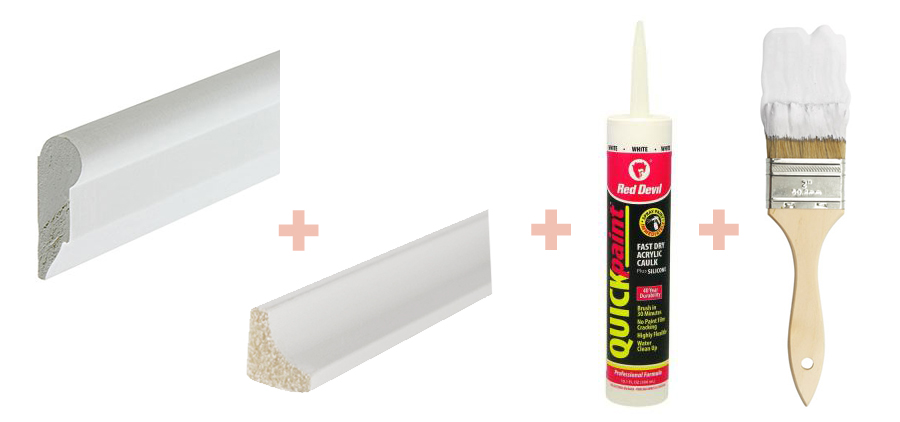 Wanna close your gap too? It's pretty simple. First of all the only show you should ever watch on TV is This Old House, reference this crown molding how-to specifically, Tom Silva is THE MAN. Secondly install that shit, if you're smart you'll use the pre-primed cove. Next, you'll have to do the most satisfying thing ever and caulk it using some sort of quick drying paintable caulk. My brand of choice is "Quick Paint". Lastly, paint it white bros. You're in business.


This cost me $52 bucks! I would do it again in a heart beat.