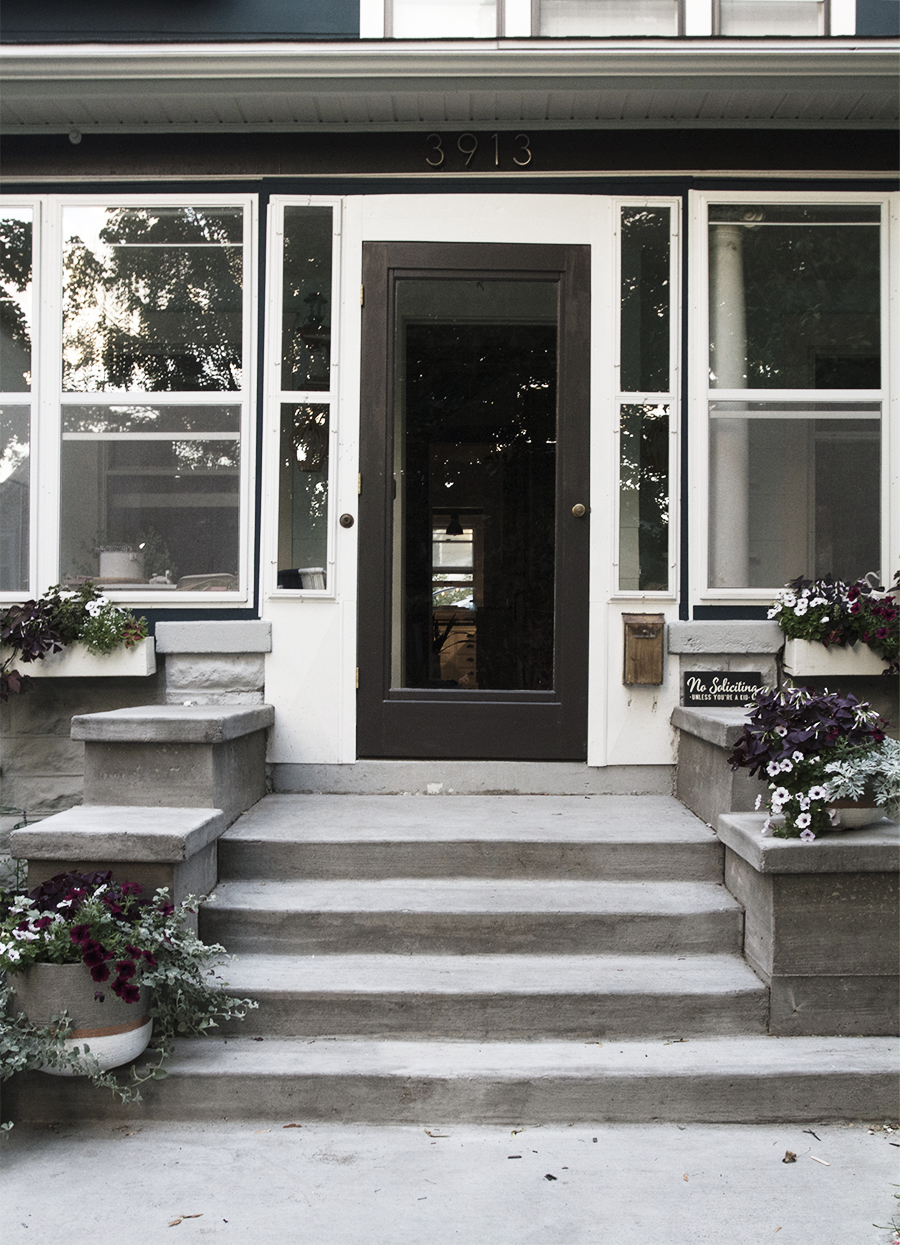 I'm pretty stoked about this new (old) front door situation, guys! Where do I begin? Our old front door was one of those gross aluminum storm windows that people of the 80's liked to replace old beautiful wood storm and screen doors with. Our aluminum storm door was not only super ugly but it was also installed in a v. uncool crooked sort of a way, and there was nothing that could be done to fix it, except replace it. Replacing the front door has always been high on my to-do list, but never made much sense to pursue not knowing exactly how the front steps would play out.
Of course, now that the steps are in, the old storm door is gone and has been replaced with this old wood and glass beauty I picked up a few weeks back at the salvage shop. I had to sift through hundreds of doors looking for the right one. I had envisioned a 2 x 4 paned window, and couldn't find it, no matter how hard I looked. I happily settled on this simple wood door with clean lines and good bones. There weren't too many dings and scratches, and the size was nearly perfect for my crooked entry way.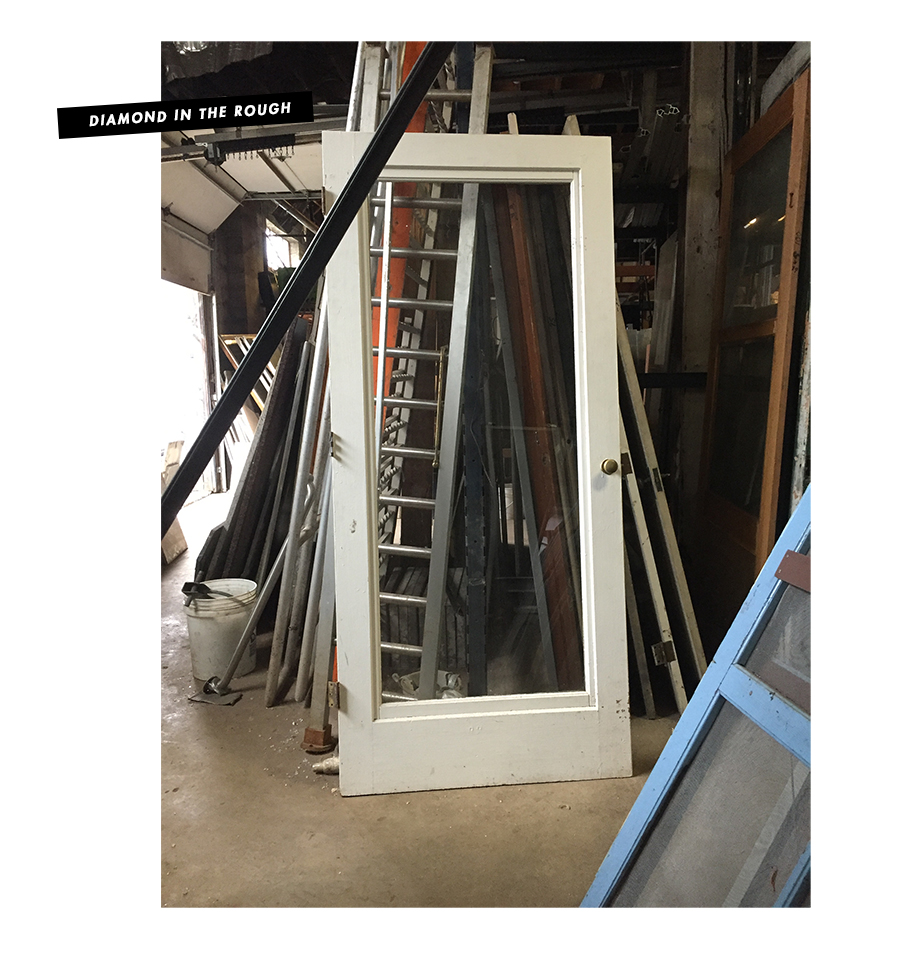 I'm sure that our front porch was originally open air and wasn't intended to be screened in. There are three ornate romanesque columns that are now on the inner side of the screens – a hybrid of victorian and four square, which always kinda cracks me up. Anywho, I'm sure it the intention was to show those ornate babies off! I believe the porch has been screened in twice, I can see imprints of where framing would have been for screens and windows. Now the latest version called "storm windows everywhere", has probably been around for 30 years or so. I'm happy the porch is screened in, and I'm not sure if we would use it the same way if it wasn't – I can totally see doing it in a much prettier way when we run out of things to do and have tons of money.


The framing of the porch door has always been off, and to fix it would mean tearing quite a bit of the front porch off. Just think, kinda square peg in a wonky hole. I wasn't really up for all that, I just wanted a door that looked good, my motto — "fake it 'till ya make it". I watched this recent vid from Ask This Old House on repeat for awhile, until I got the hang of what I was going to do. I chopped down some boards with the circular saw to fill in a 4 inch gap at the top of the door frame. Then, I used the compass to scribe in the top of the door frame where there was a very large and noticeable gap – this has been one of my favorite tools, it was a life saver when I replace the basement steps. The hand planer was essentsch, I used it to even out and discrepancies in the door, and before I knew it that door was looking like it belonged with this house.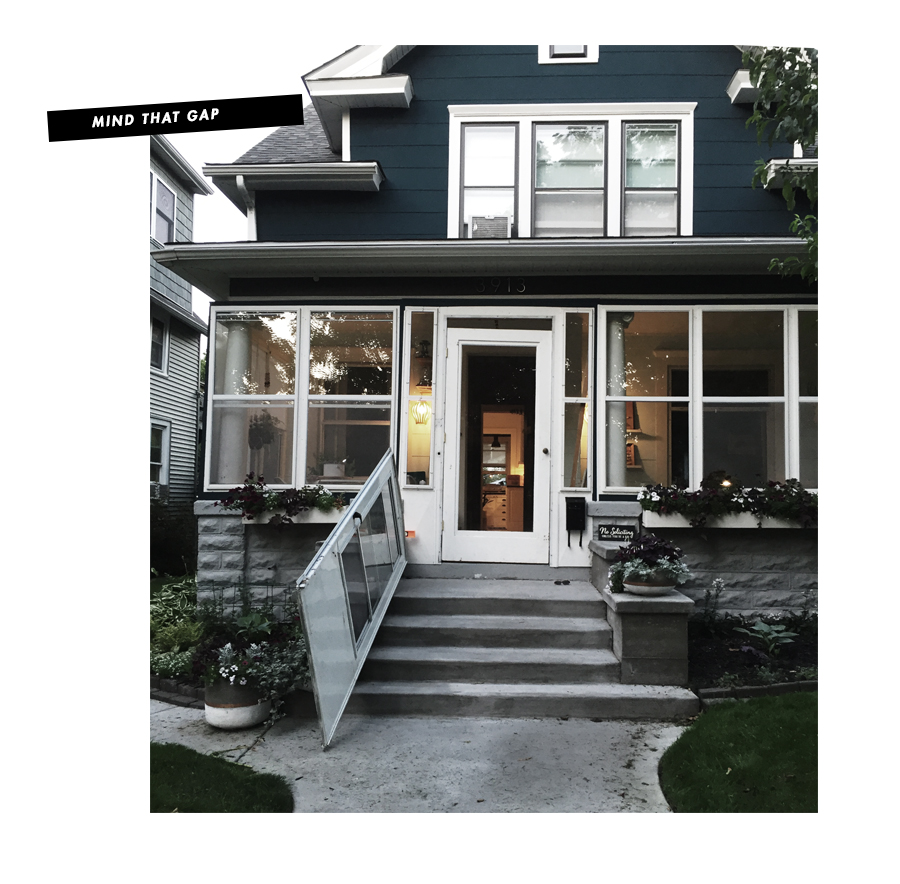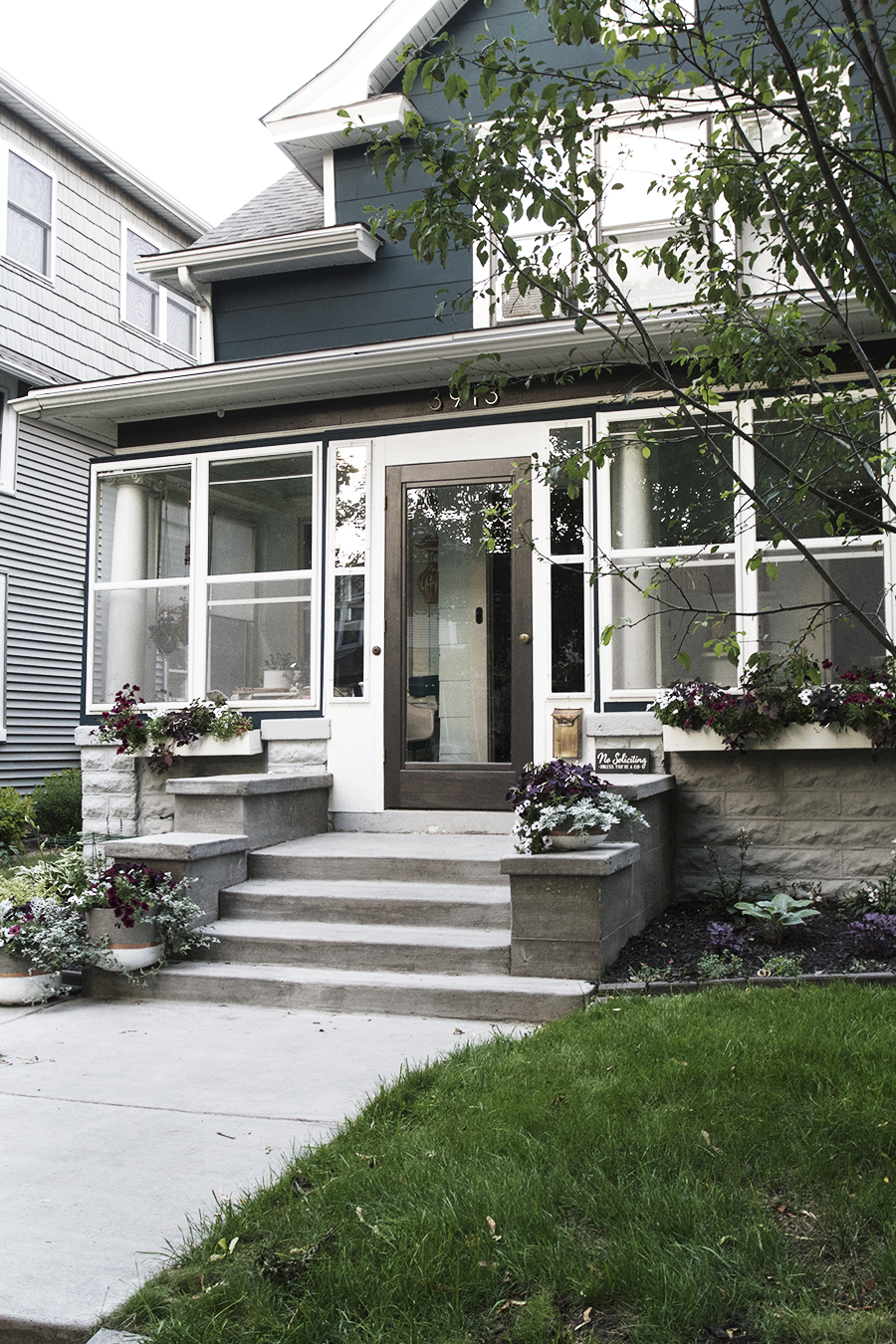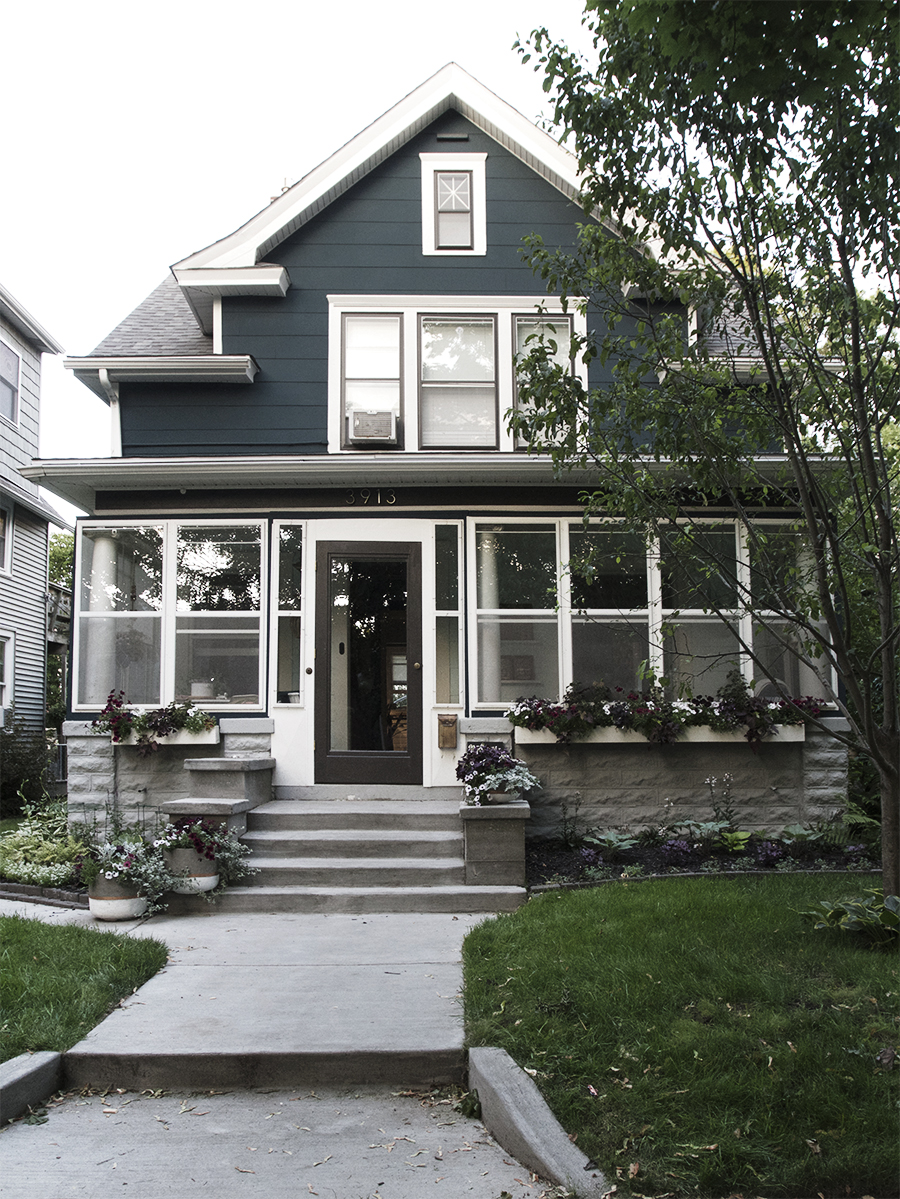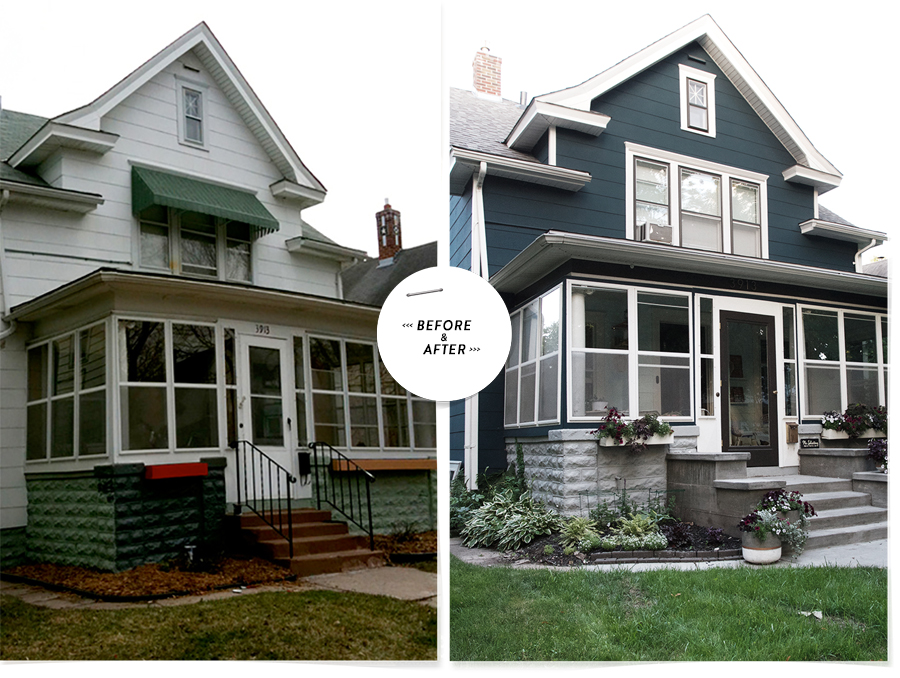 I'd still love to top it off with some new house numbers, but for now I just stripped down the old black mail box to find a bunch of brassiness and replaced the doorbell. Can we all just agree it has come a long, long way. I'm seriously super insanely happy that it doesn't look like the house that we moved into. I had no idea how we were going to fix that ugliness when we moved in, but it's happened! I'm so happy about it.