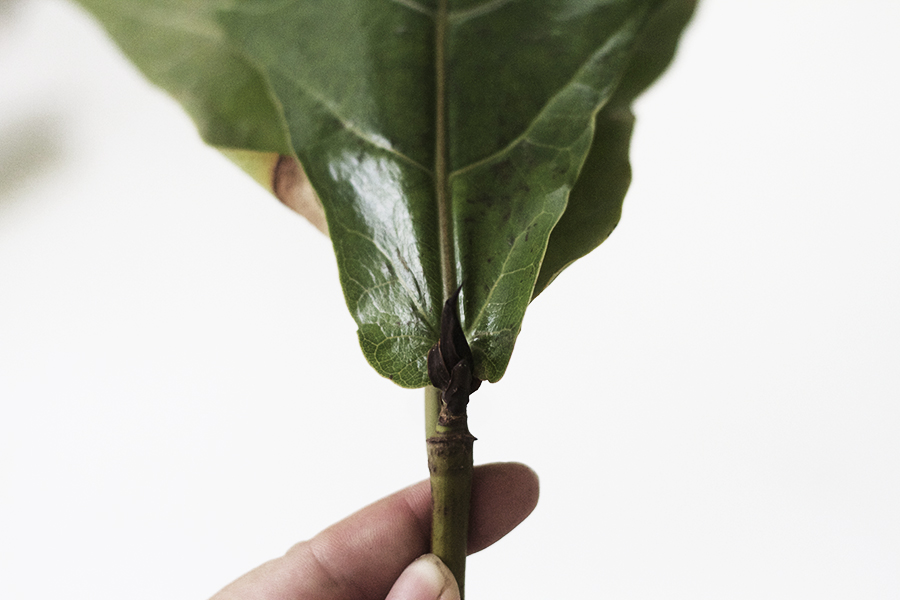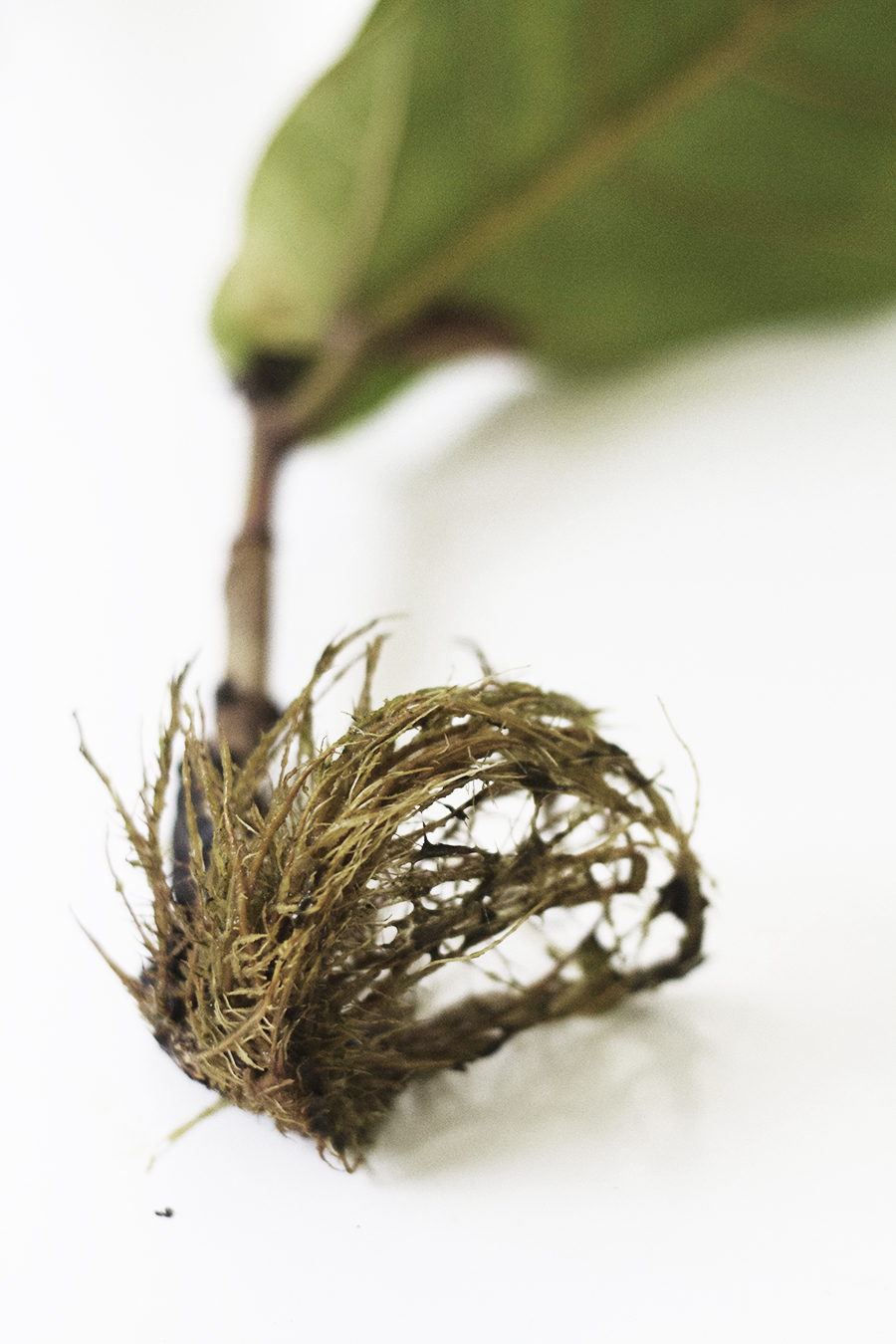 Bros, I just wanted to pop in and give a quick update on my three (god damn right) Fiddle Leaf Fig trees. They are all insanely large at this point. I've trimmed each of them back at least once, if not twice. Trimming back the trees gives my porch ceiling a little breathing room (ya know?), and if you trim your plant back right after a leafing out point, often times you'll end up with multiple new branches.
Last summer I trimmed back my OG Ikea tree in a hope to encourage new branching (which it did). I took the cutting and plopped it in a jar full of water. It was the start of the fall, and I wasn't expecting much growth (if any) because this is the beginning of the trees typical dormant period. I watered that pathetic little leaf for months and months, with no sign of anything. I had basically given into the fact that it would never ever root, ever. Then on the verge of calling it a day, like magic, I checked for growth to find an insane root ball! So awesome! It's even grown a new leaf – how cute. I've now potted it, and am babying my new baby.
Feel free to share your Fiddle Leaf Fig experiences in the comments below. There seems to be a big learning curve regarding this finicky tree and we can all learn a bit from each other. Lots of comments and insight were left the last time I posted about the tree and the first, but I am curious of others experiences with tree trimming and propagation. I'll start, should I prune this tree pictured below, or should I hold out hope that it will be all sorts of wonderfuld and bend towards the light? Lay it on me!