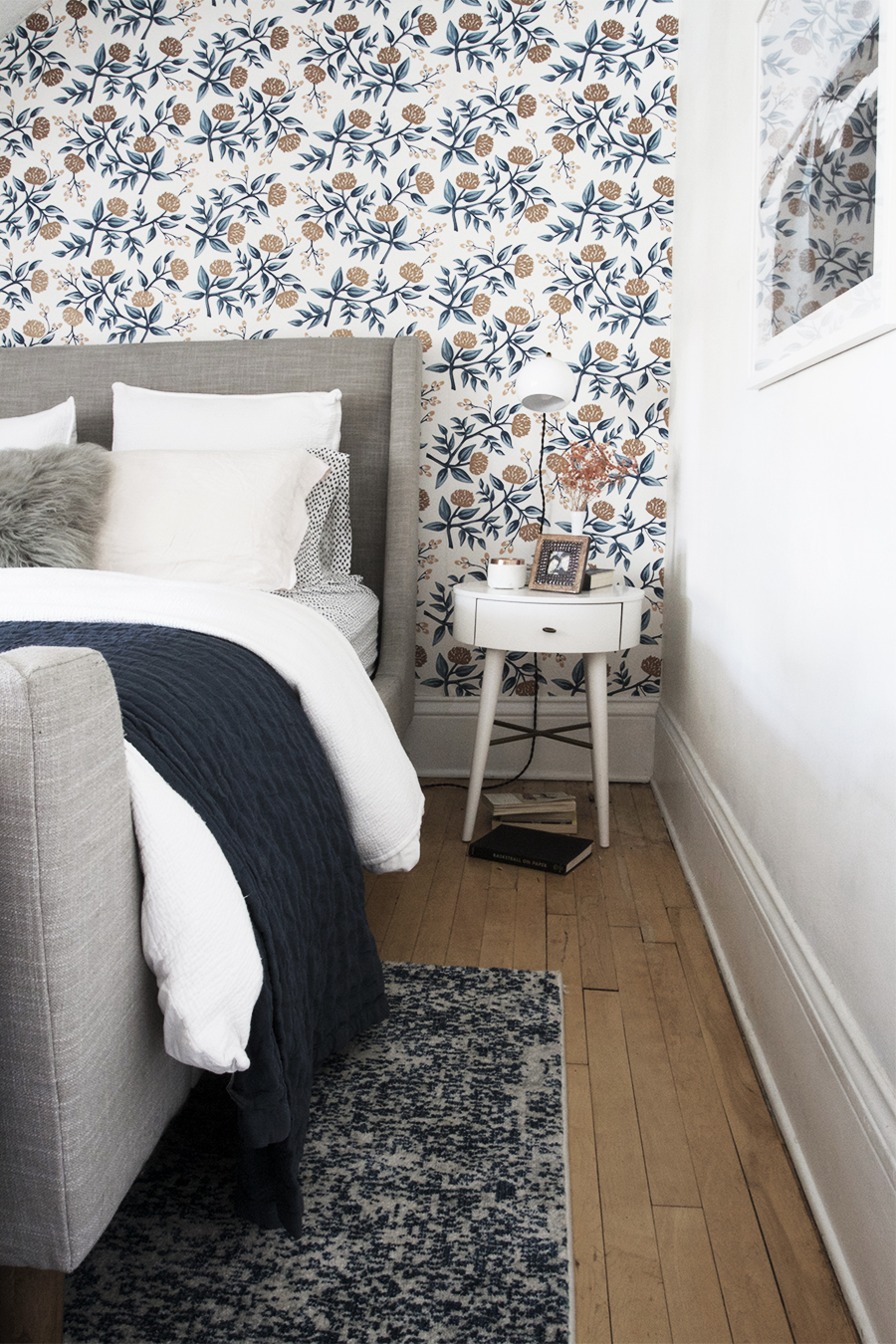 Hey Guys. Sorry for the radio silence. I didn't intend to be gone so long. The kids are on summer vacay, and now that everyone is kinda old, summertime has been really fun! The boys' friend Elsa is staying with us during the weekdays — we've been spending mornings at the beach for swimming lessons, and evenings at the park for little league. I'm trying out that free range parenting thing, the kids are so grown up, its really been pretty wonderful to see them find pride in responsibility. The fam and I were on vacation last week, we rented a big cabin near Longville, MN with our best budz. The kids out numbered the parents 7 to 6, but we all survived. A few days before we left on vacation I unfortunately experienced a sudden lost of an old friend who had a big impact on the person I have become. It's been hard to say goodbye, and as you can imagine, blogging just didn't feel right in the midst of it all.
Anyway, the reason for this blog is to share a little about me, and this house, so lets get down to business. Our master bedroom has been rug-less for nearly a summer. We spent every last dime (and then some) on the basement remodel last year, and didn't have the cash to splurge on things like rugs. Our basement was basically holding a card board sign begging for a spare rug, so our bedroom donated a black and white moroccan style rug to its cause. It was very selfless of our bedroom, I know.
Fast forward a year later and my feet were cold, and it was becoming obvious that we needed a new rug in the bedroom. I'd been on the hunt for awhile and then I spied this beauty at Rug Studio, and snatched it up. I love it in the space — it adds the right amount of blue without going overboard on color. I had considered doing a shag moroccan or something a bit more neutral, but simple and modern with a touch of color felt like a better fit. I can't tell you how much I missed having a rug in our bedroom, there's something about softness underfoot before and after you wake that just feels right.
I ordered the rug on a Sunday and it was delivered on the Friday night before we left for vacation. We quickly unrolled it and tucked it under the bed and credenza (aka secret tv hiding spot). Then I basically forgot about it until we got home. I always try and leave the house as clean as I can before we leave for a vacation, there's nothing like coming home to a tidy space after spending time away. It's not like Martha Stewart clean or anything, packing a family for vacay and a clean house are kind of like oxymoron's. All I'm saying is that I'm very conscious of doing a quick tidy right before hopping in the car. So you can imagine that having a brand new rug to come home to on top of a tidy-ish space felt pretty damn incredible.
So there it is, a rug! It's been a good excuse to take photos of an interior space in our home and get amped about blogging. I actually have a page full of potential posts that I'd like to share with you, it's just a matter of following through. Also, summer is busy, but ours (mine) is extra busy this year because our home is going to be photographed in a few weeks (like a whole grip load of people are coming to my house for a week) to be featured in a big time magazine. I'm kind of freaking out about it, there's so much to get done! Anyways, believe me when I say I have good intentions when it comes to blogging, sometimes things are just so crazy. I hope to birth another post or two out into the world later this week. See you guys around!