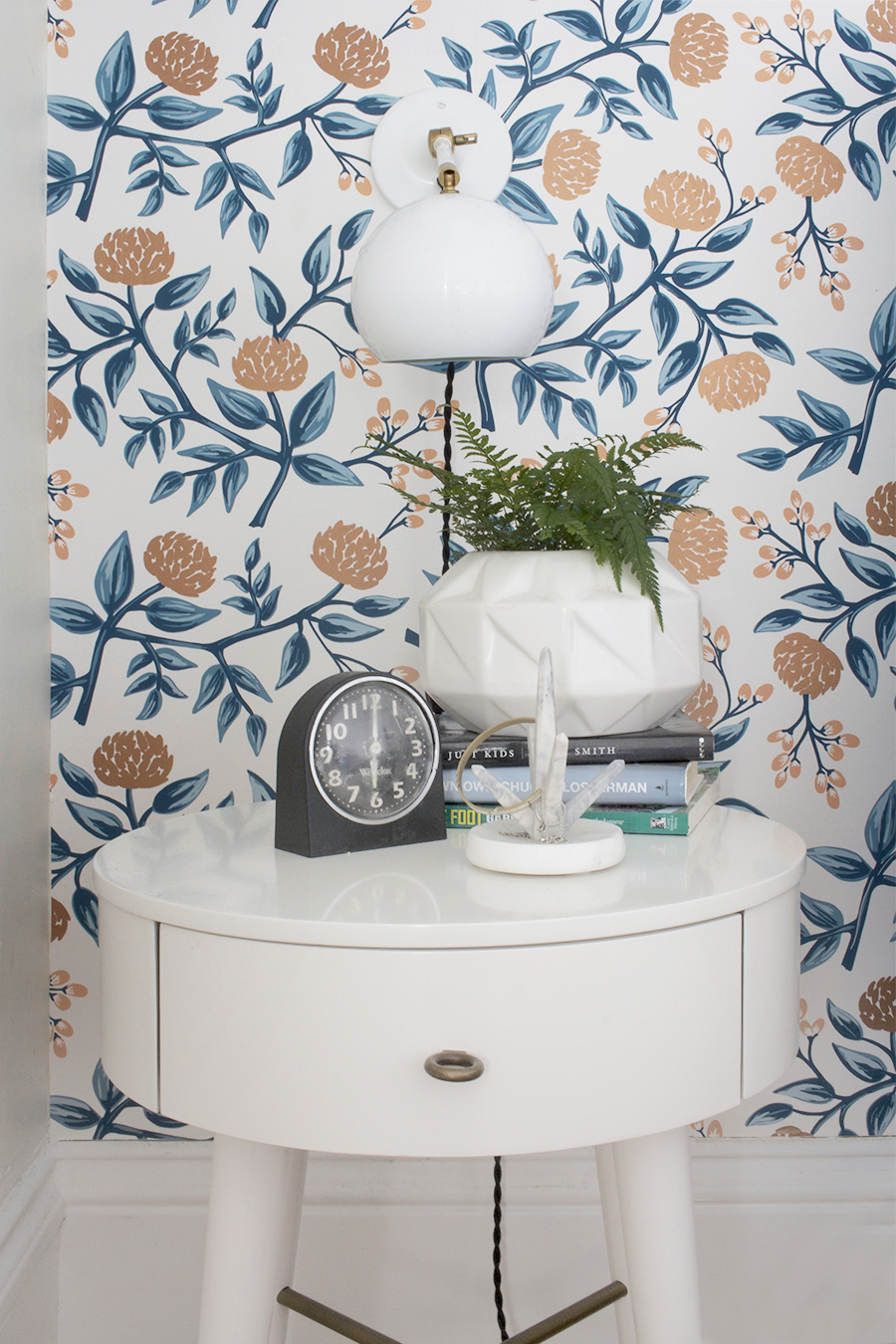 Hello pals, welcome back to the slowest makeover project in the world: our bedroom. It has been no blink-of-an-eye endeavor; it's more like a slow-mo replay.
Over winter break I had to turn off the power a lot. My kids hate me now, as I cause the interruption of their shows and vid games and whatnots. I thought everything was battery powered these days, but apparently I was wrong. Whateves: these fans, sockets, switches and sconces weren't going to update themselves, so those kids just had to learn how to deal.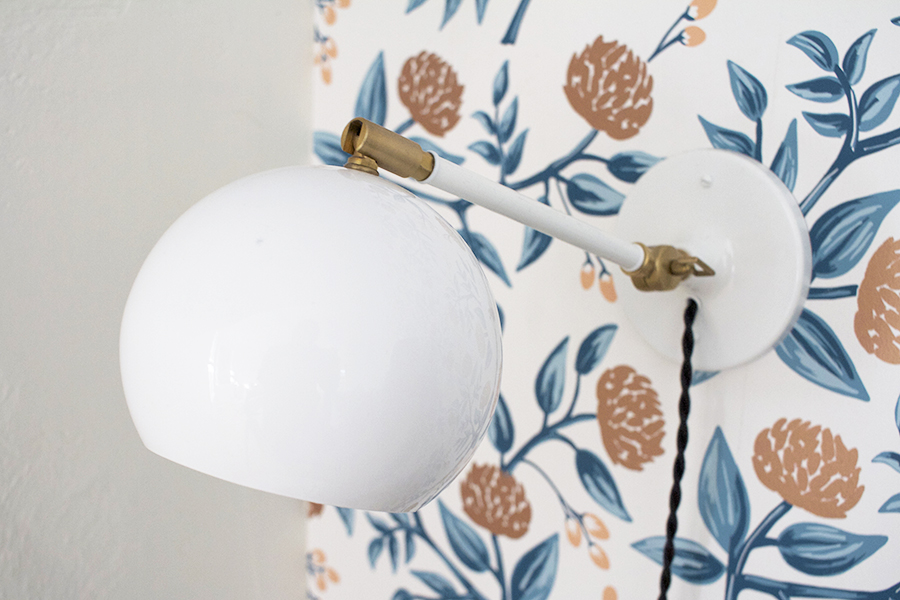 First, something not super electrical but it has power going to it from a cord I plug into the wall, so it counts. I installed two new sconces over the side table on either side of the bed. Do you see? They are the Isaac sconces from School House Electric and they are perfect. Schoolhouse reached out and hooked me up with a bit of a discount after I soullessly begged them on the internet for a deal – they fit right into the budget so I nabbed them up along with a covered cloth cord to run all the new electrical together. Can't thank those guys enough for making awesome things and giving pitiful bloggers a helping hand.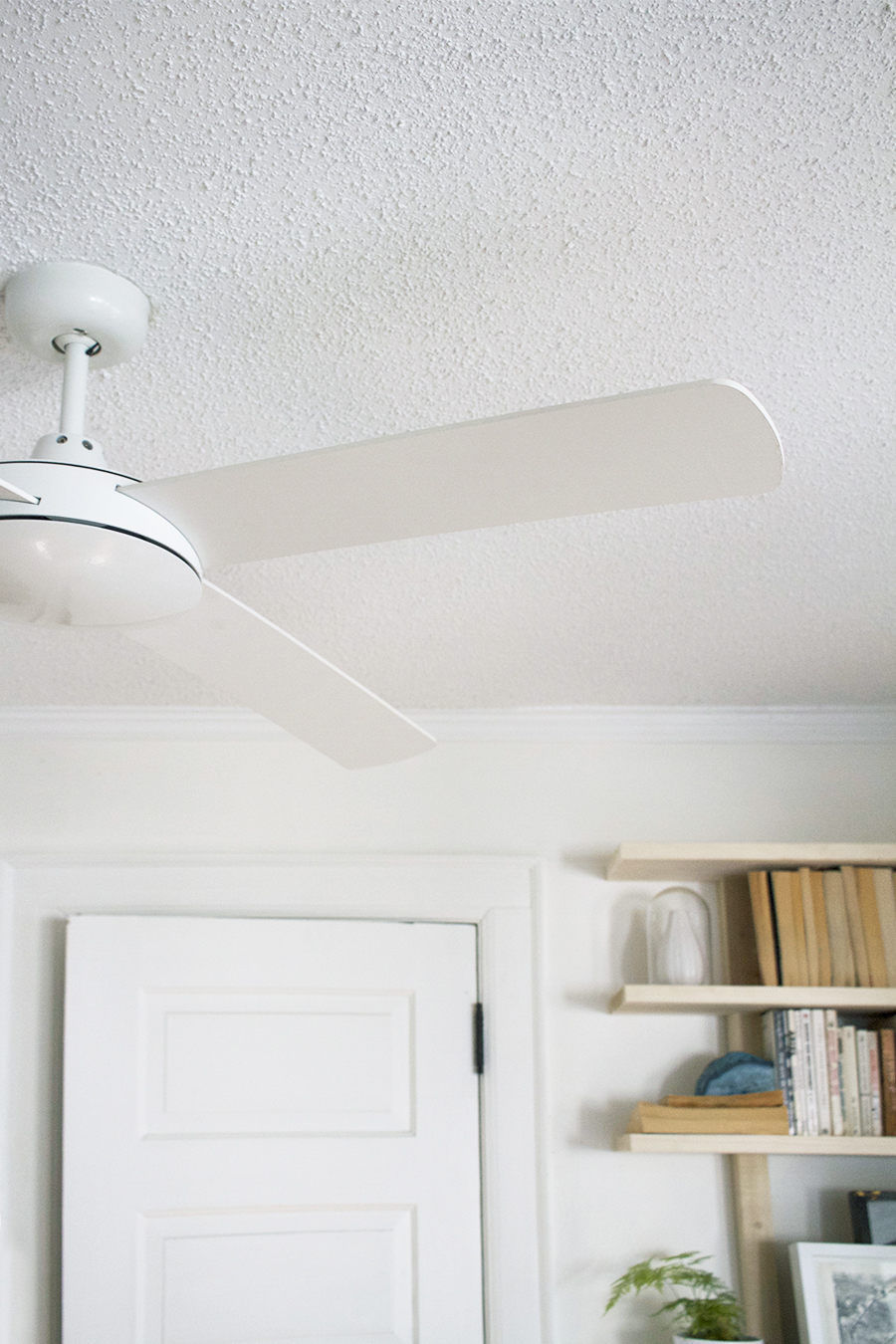 Then, I did the thing that I've wanted to do for so long: I replaced the ceiling fans. It took me a lot of debate to pick a fan, mainly because there wasn't one specific fan that I loved. I ended up going with these Futura Eco fans by Hampton Bay because the price was good and they look simple. Now that they're installed, I think they're pretty great and I'm really happy with the choice. I didn't need a light or anything. We had lights on our old fans and we rarely turned them on. The install on these was a bear especially when you multiply it by two, but I'm happy that they are up and keeping things cool.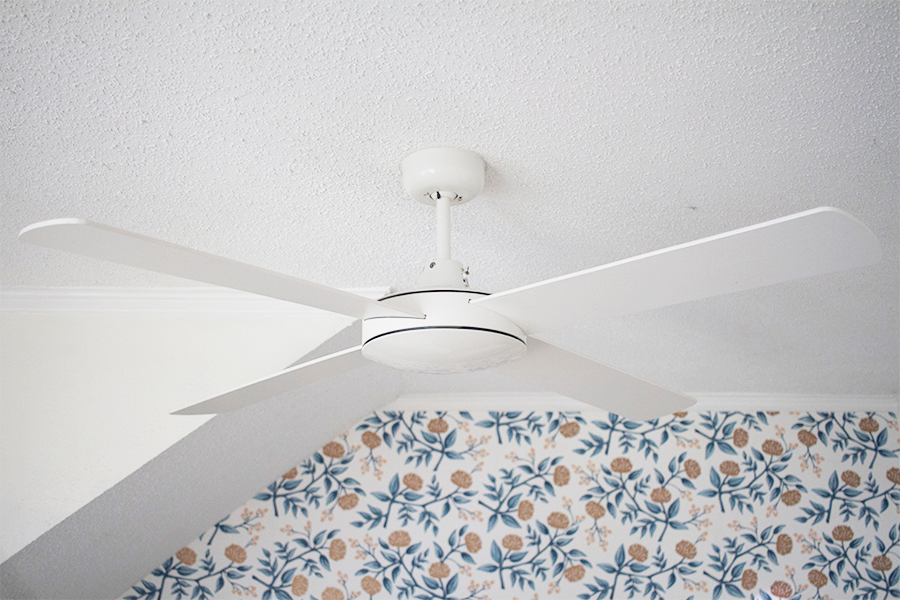 I didn't want to leave anything untouched so I also replaced the outlets. The old ones had about a million coats of paint on them and had seen better days. It only took a few minutes to switch them out for these new black receptacles. I repurposed some of the copper outlet covers from the kitchen renovation, I painted them black and I think they look sharp against the white walls.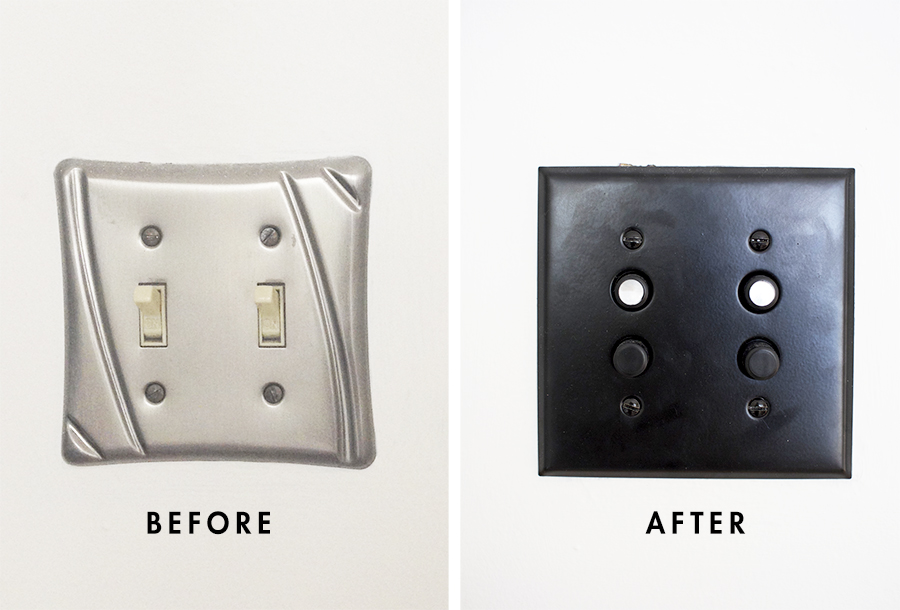 Since I was in the business of having the power off, I also replaced the switches. When electricity was put into our house the switches were all buttons, we still have some in the hall, entry way and music room. I thought these would be nice as button switches too, and I ordered a set from House of Antique Hardware. Tyte, huh?
In other news, I'm totally headed to the tropical climate of Tulum Mexico tomorrow. Beyond stoked. After dealing with the SADZ last year there was no way we were enduring this winter without a trip. Send any restaurant or bar recommendations my way. Thanks to Grammy and Mudgy for staying with the kids while we party hardy in the sand and sun. See you on the flippity flip.