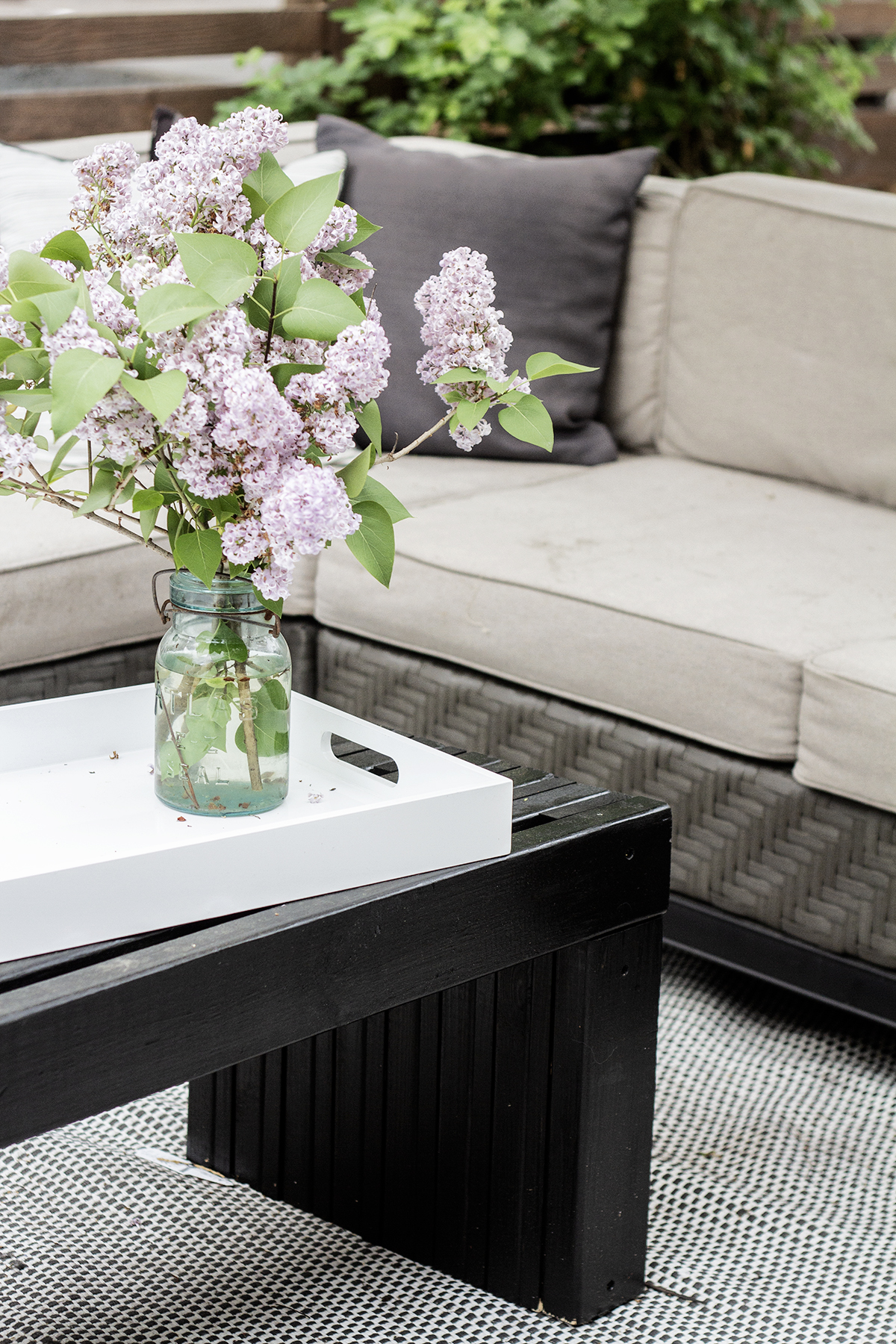 Hello! I've recovered from my One Room Challenge, and have started onto a new back yard project! I'm so happy to have a little time to spend digging in the dirt and getting the backyard ready for spring! The top priority on my to-do list was to get our backyard patio whipped into shape for the summer season!
I had two major assignments, the first was to get the patio really clean. This is our second season with this new patio, and it was looking pretty dingy after sitting under a stack of snow for the last six months. The second, was to build an outdoor coffee table.
Surprisingly, the cleaning part of the job was way fun thanks to my new power washer! That's right ma' friends, I got a power washer for Mo's day, and I was surprised to discover that I had spent the 36 previous years of my life missing out on all the fun. These things rule! Not only is it extremely satisfying, but it does a really good job getting shit clean. I used it on the patio, outdoor sectional, outdoor rug, table and chairs, grill and our copper fire pit. I'm gonna bring it up to the cabin this weekend and go to town on the deck. It's truly the best.

As soon as the patio was cleaned up, the next step was to build a coffee table for the space. If you've been following along you may have remembered that I built a coffee table for the space last year, and then immediately turned around and stole it for the cabin living room because I'm a jerk like that. I like building stuff for outdoor spaces because it doesn't need to be perfect, it's meant to be outdoors. I saw this as great opportunity to see what I could build with standard 2×4 studs and a few 1x4s. After sketching out a plan, I came up with an idea for a slatted table. Not only does it look cool, it was highly easy to build. All the cuts were straightforward straight cuts, there are no weird measurements with little tiny fractions, and all it only requires a drill, and a box of screws to assemble. ALSO, it was only $44 bucks for the lumber and screws!

click for larger image


click for larger image
The Bench
I included sketchup images of the bench diagram, I hope they help to illustrate how easy and simple it is to put together this bench. Start by chopping your wood to size using the miter saw.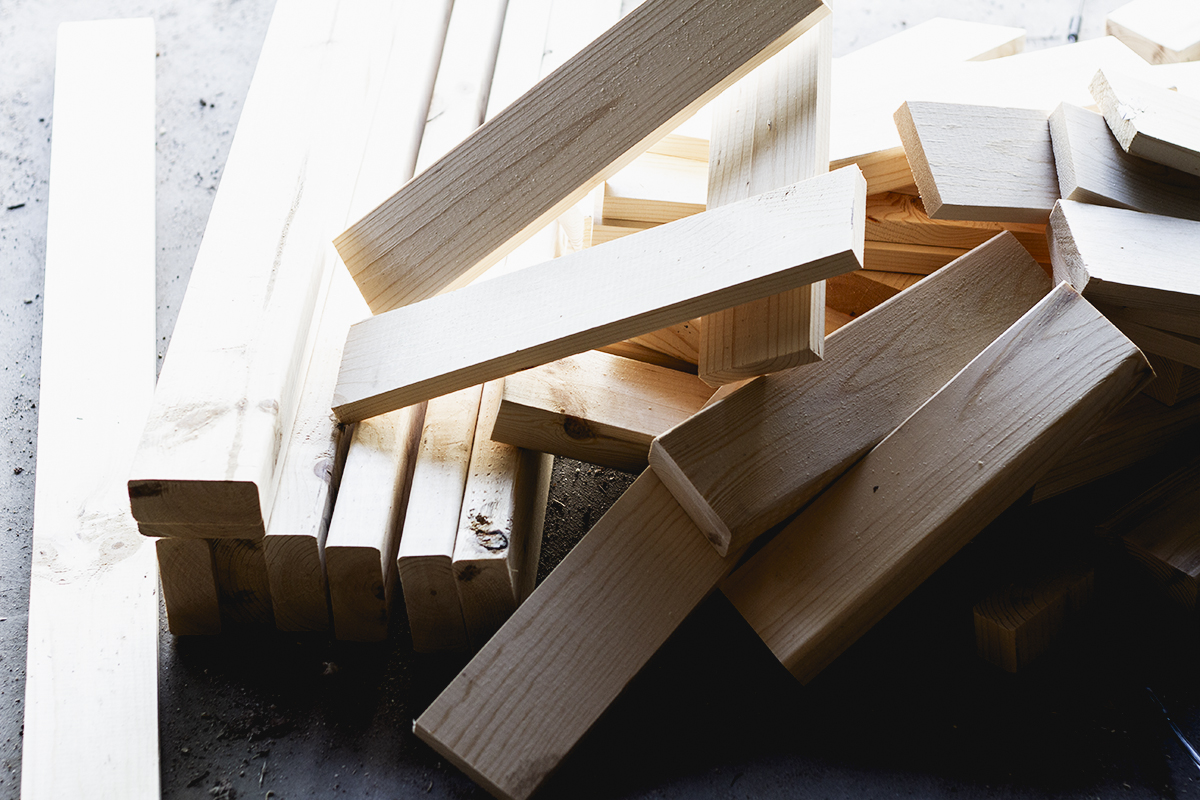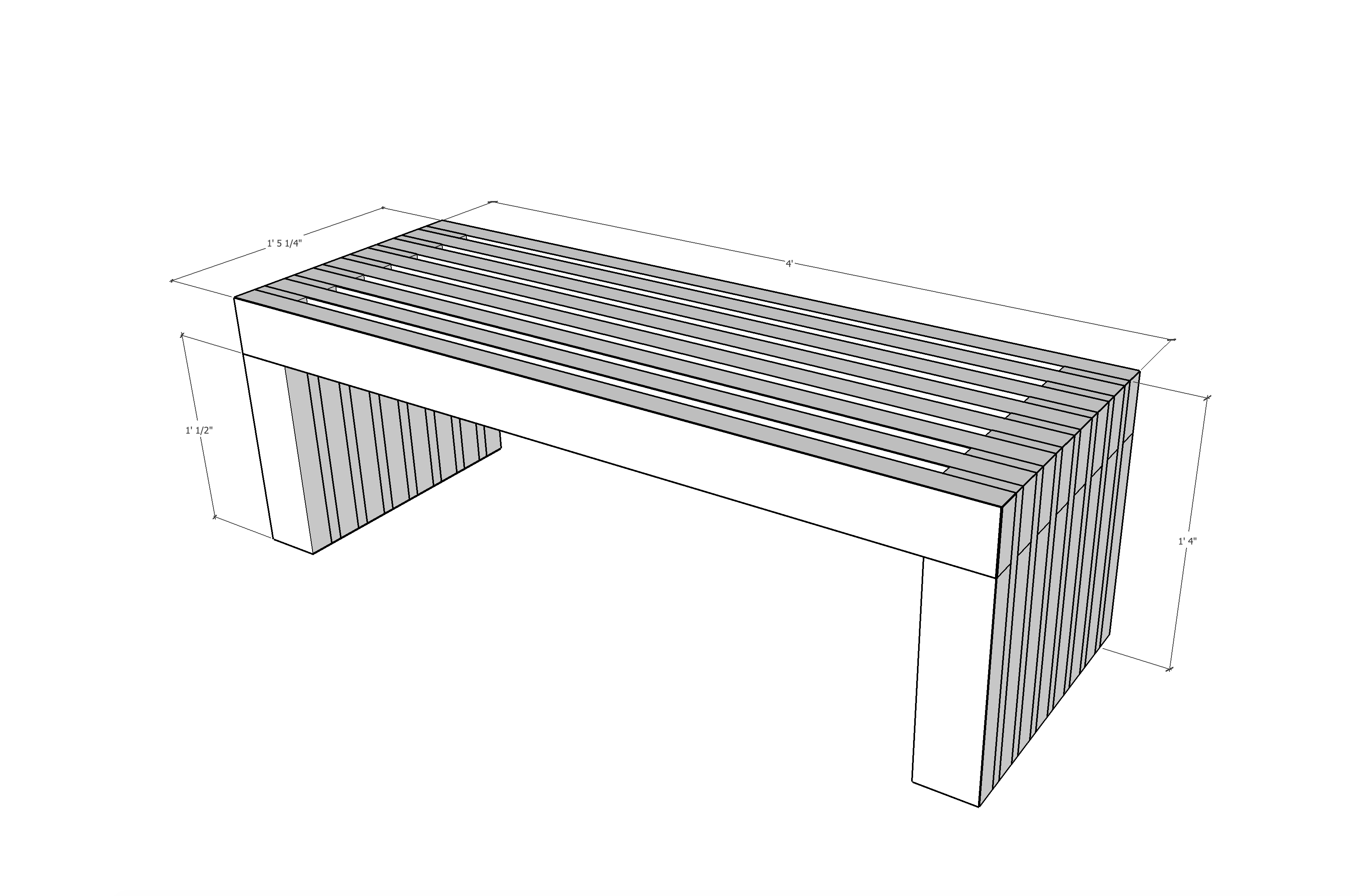 click for larger image
The Cuts
You'll only need three lengths of lumber for this project. Cut 16 – 12.5″ 2x4s, 8 – 4′ 2x4s and 14, 16″ 1x4s. Prior to assembly, stain all the pieces. Because this bench is slatted, there are little nooks and crannies that will hard to be stain at the end.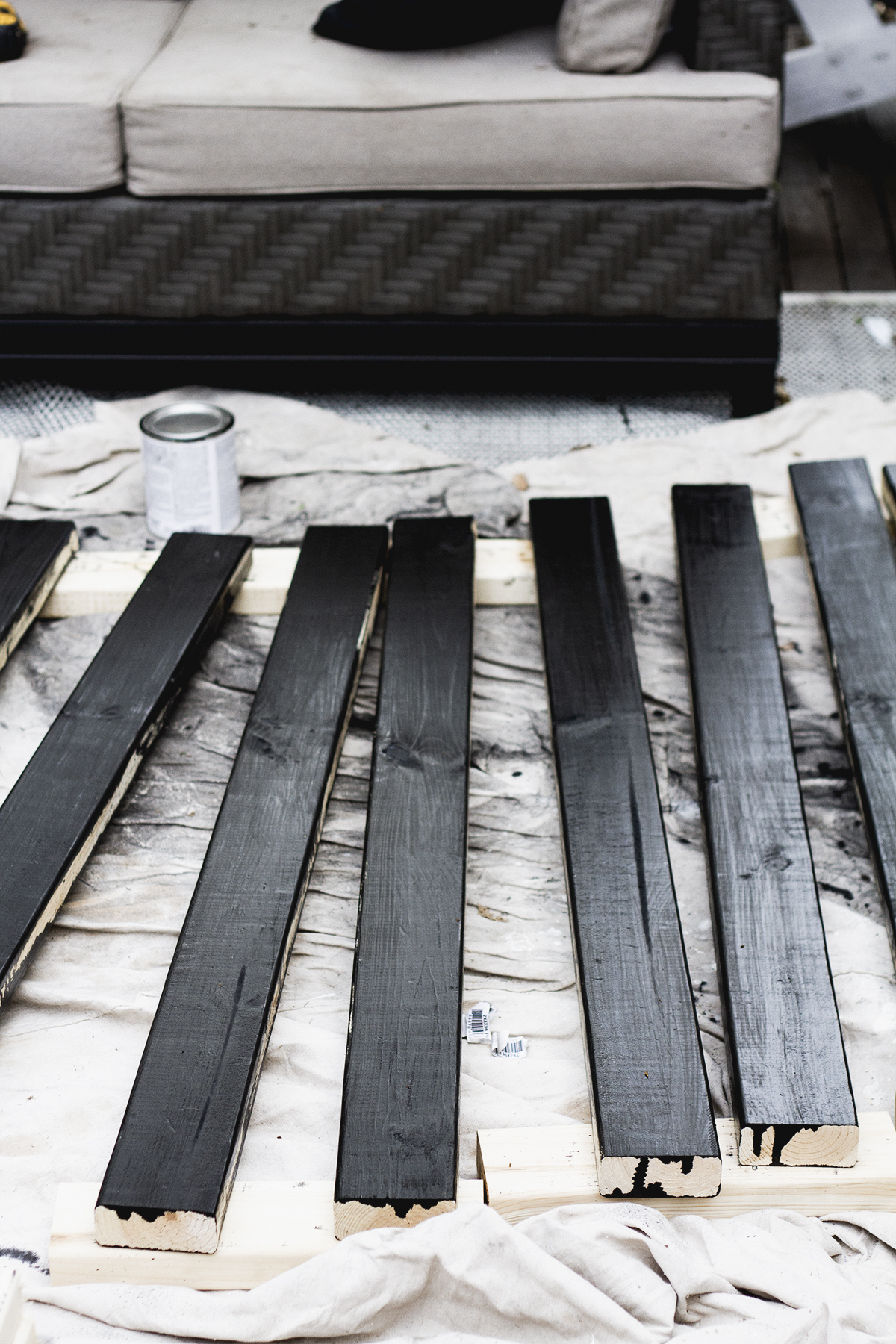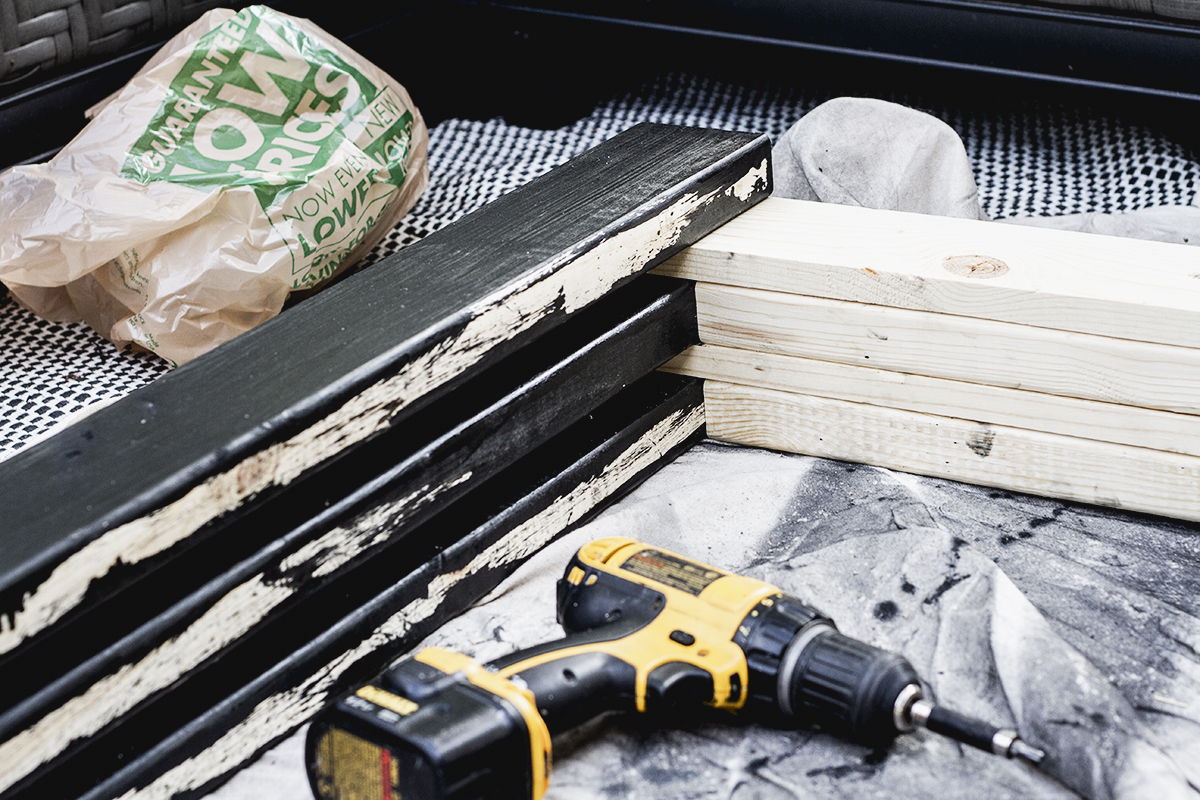 Assembly
The assembly is pretty straight forward. I built the table flat on the ground. I laid out 2 of the 12.5″ 2x4s, and then set the 4′ 2×4 across to span the distance. Once your 2×4 legs and top are in position, take the 16″ 1×4 and set it on top of the 2, 2×4 leg pieces. Once the 1×4 is square with the other pieces, take two screws for each leg and drill one in the top and in the bottom of the leg. For the next layer stack 2 12.5″ 2x4s on legs and span the distance with a 4′ 2×4. Attach to the 1×4 boards underneath with 2 screws on the top and bottom to each leg. Continue until your table is complete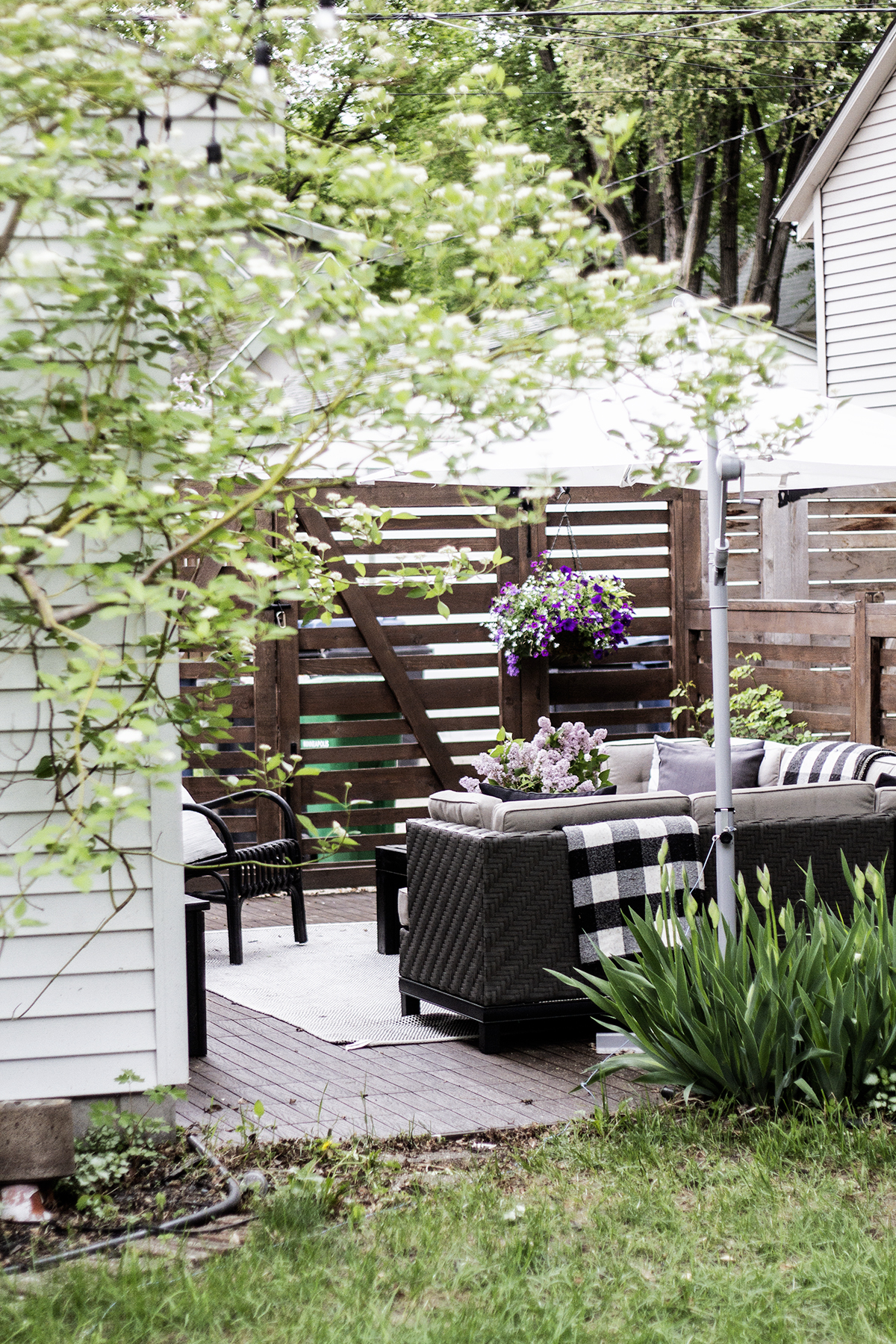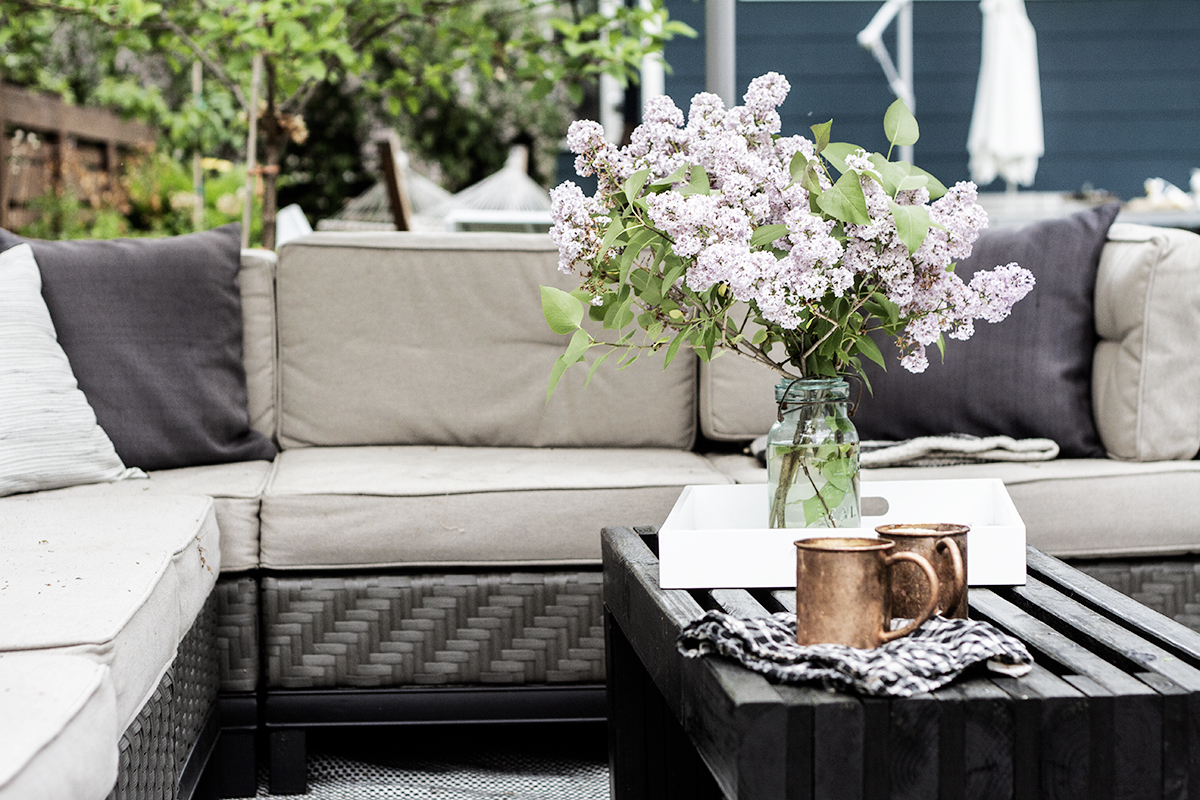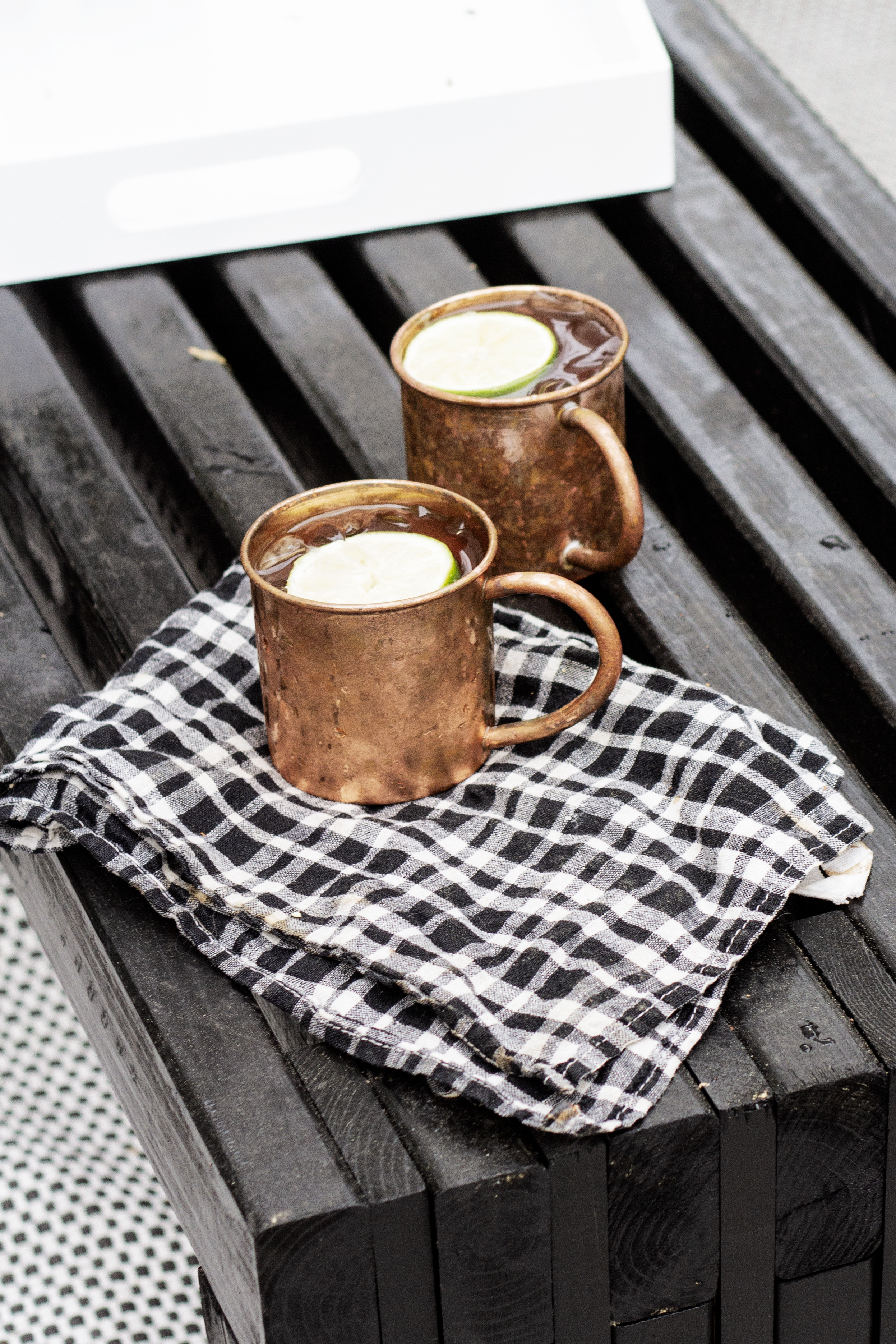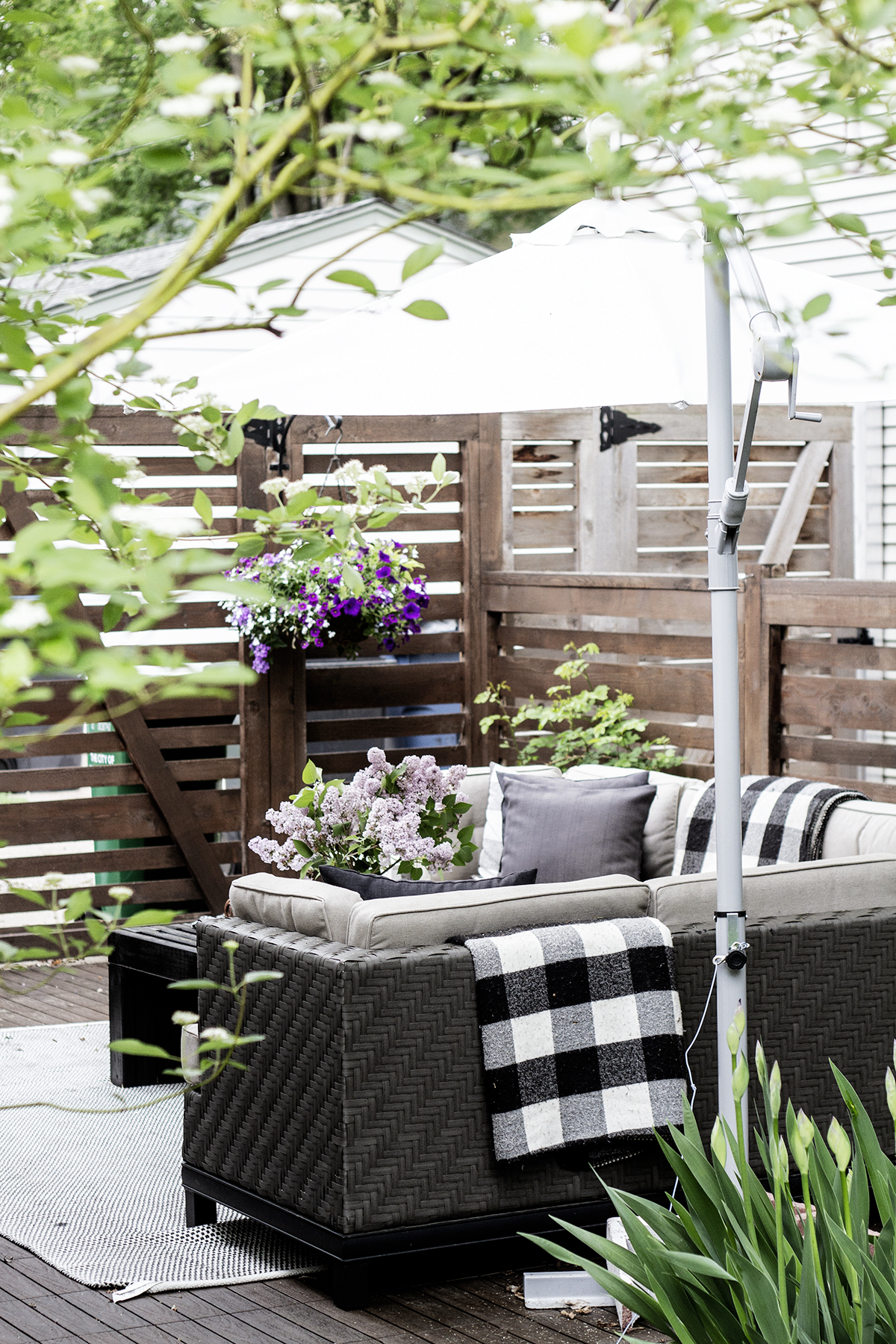 There is still lots of gardening to do, but the patio is all prepped (and good as new) for another season of deep yard hanging. Let me know if you guys have any questions. This is an easy, easy project so if you're new to the world of saws and building, challenge yourself and try it out!