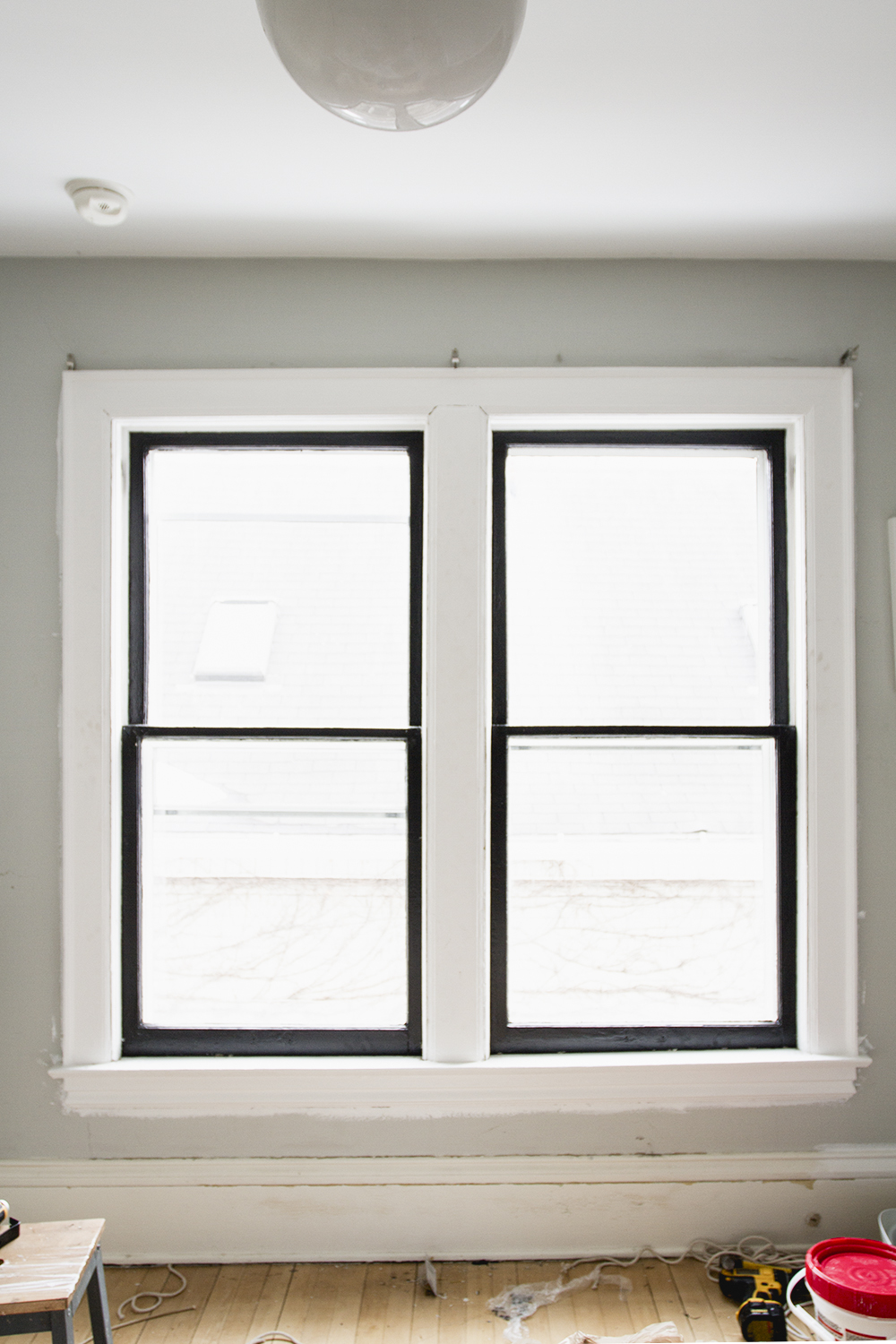 Dudes, here I am for week 3 of the One Room Challenge! Today I am writing this post from my bed, as I have been stricken with some sort of back injury. A bummer of a time to be plagued by such a condition, but at least my fingers can still type and I can share what I've been up to this week.
If you've been following along with my instagram stories (I added them to my Highlights in case you missed the magic), you have seen the miracle that is Peel Away 1 paint stripper. I'm not sure this makes it any cleaner than a typical stripper, using Peel Away is still a mess and takes lots of elbow grease, but good results seem guaranteed, which isn't always the case with other strippers. Plus it's better just because it encapsulates lead paint, there are no flammable solvents which I feel good about, especially when working in doors (because winter is still a thing?) and lastly it's non-toxic, non-carcinogenic, nonflammable, and contains zero VOCs.
I still can't get over how naked my door is now without all the layers of paint, and I'm excited to paint a fresh layer of black. It's gonna look killer. Going into week 3 of the ORC I will begin to strip the second door.
The big project for this week was not the doors however, it was the restoration of a set of windows in the guest bedroom. I mentioned last week, that these windows probably needed the most TLC out of any in our house. Although I did not completley strip them, I did sand off any loose paint and touched up holes that needed repairs.
To repair the windows I removed the window stops and the lower sashes. This gave me the ability to get in there and really clean up the more delicate inner parts of a window. Lots of time these can be the areas where large paint drips would occur if you hadn't taken the care to disassemble the window before painting.
Lastly I replaced the sash cords and got these babies working like new-ish again, all the details are outlined below for you in a very thorough tutorial. Please take a sec to check it out. So many old homes have broken sash cords, and it's something that is very easy to fix. Please don't think your window needs to be replaced or is forever broken because it isn't opening due to a broken sash cord. Just fix it! You'll be glad you did.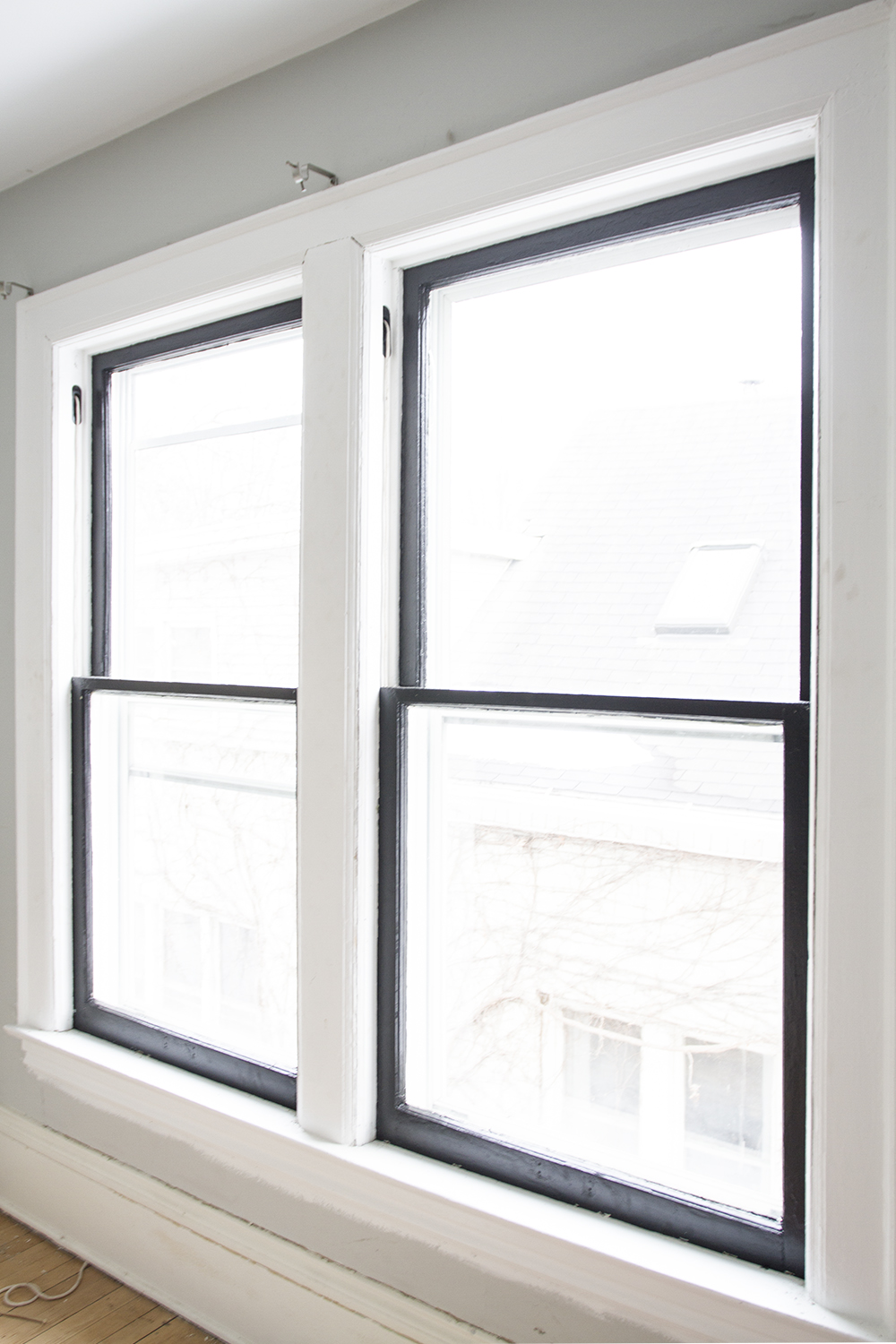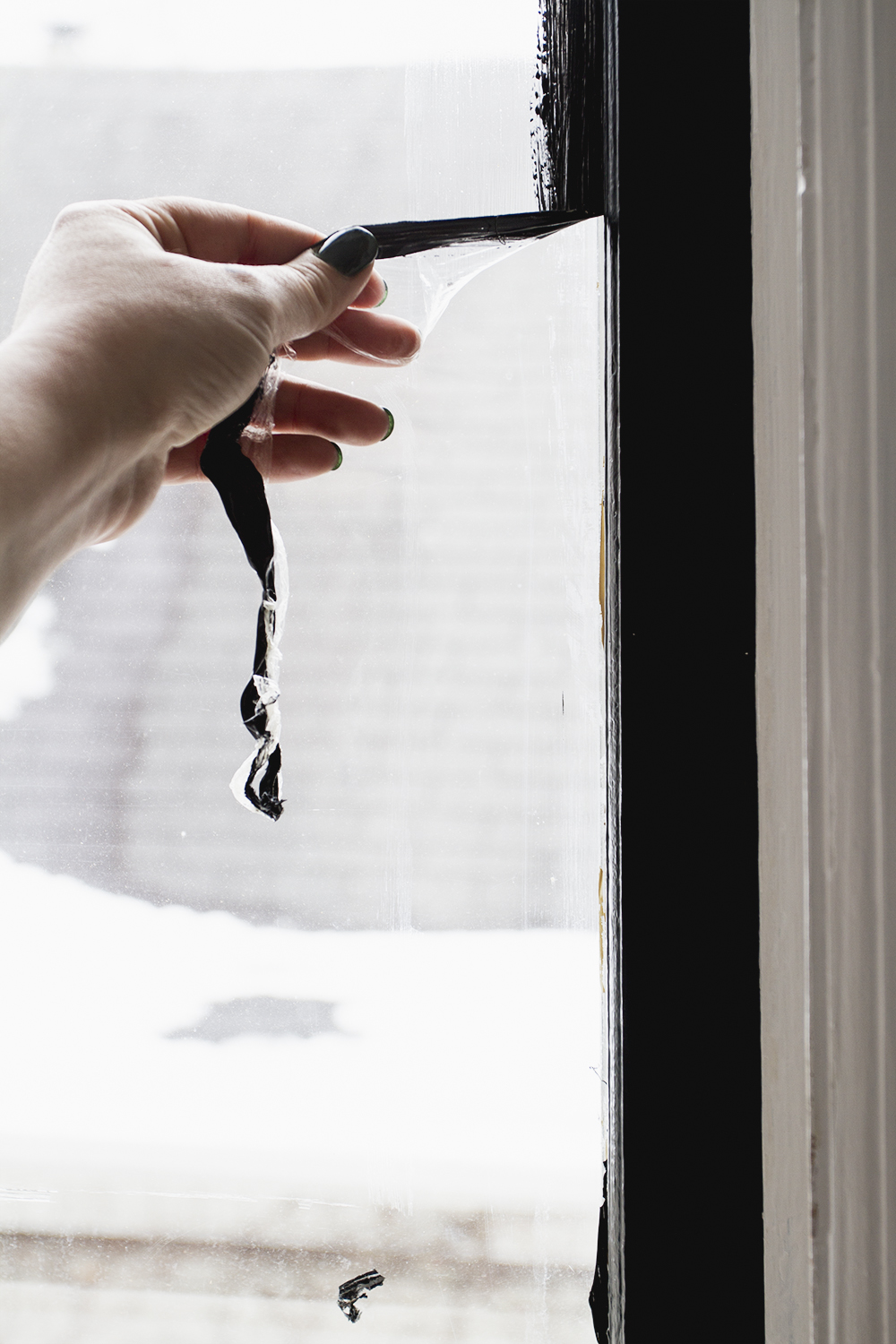 One other detail to note. I used a masking liquid instead of masking tape on the windows. It worked great. What you do is apply three light layers of the masking liquid with a foam brush around the perimeter of the glass. You give a few hours to set up, and then you can paint the window. Once the paint is dry, use a knife to score the now dry masking solution, and you'll get a perfectly clean line, with no paint to clean up on the window.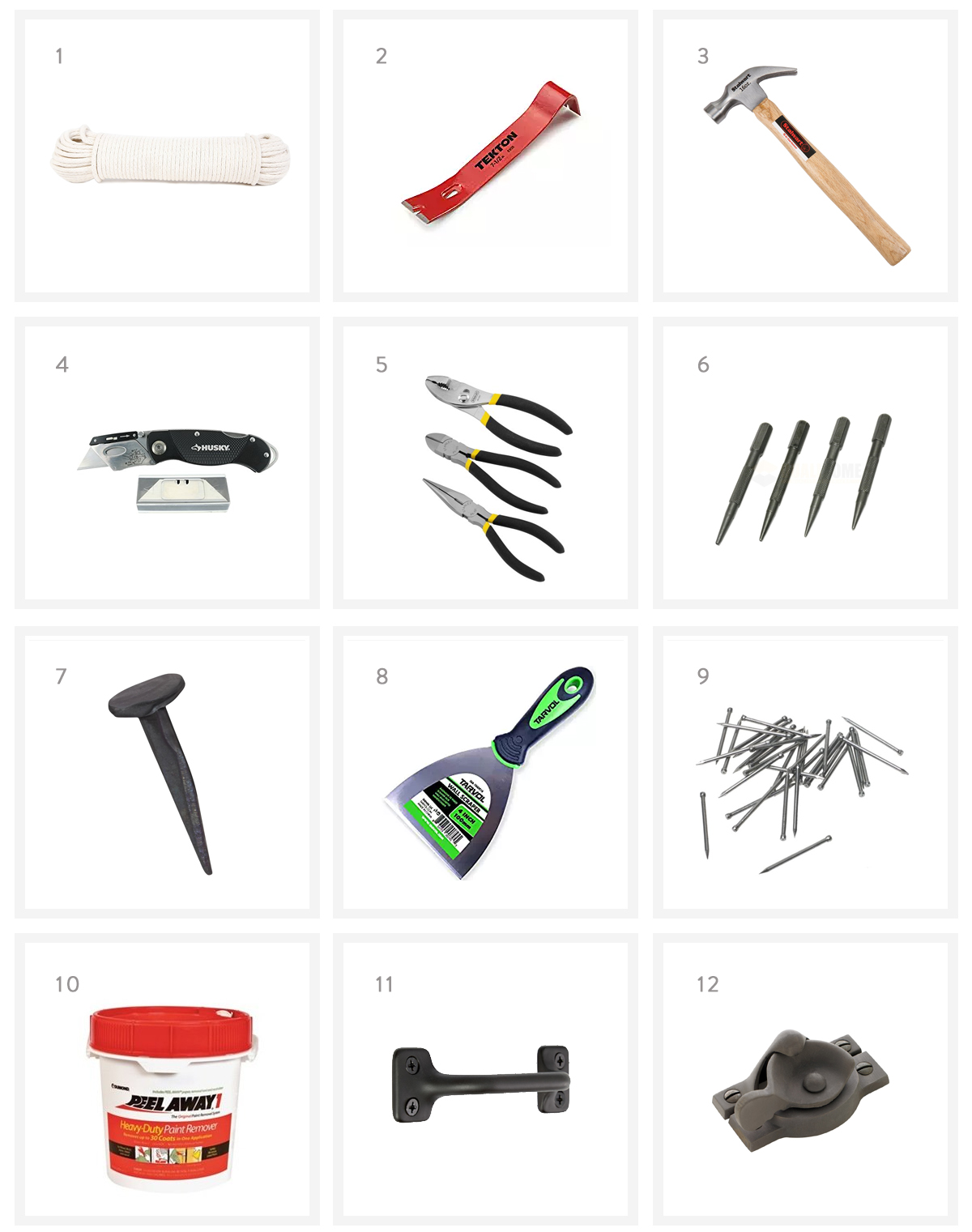 I have no idea what condition my back will be in, but in a perfect world I'd finally finish painting this week and begin to start upholstering the Ikea malm bed – this is the project I really can't wait to get to. Until then, send me good vibes. This back is killing me!
If you happen to be visiting this site because you are coming from the ORC, whazzzup? My name is Alison, and this blog is where I've been hanging out for the last 9 (!) years. Here is where I share my design inspiration, DIY adventures, and tips I learn from my feet-first approach to home improvement. As a bonus I've been able to meet a lot of cool people along the way. My fam and I live in a 108-year-old Minneapolis four-square craftsman home. You can check out a
quick house-tour right here
. Last summer, my husband I purchased an
A-frame style cabin
in need of a little TLC in the heart of Western Wisconsin (aka West Wisco). After six months of elbow grease, our cabin is on the verge of relative stardom – it recently hosted a photoshoot with Better Homes & Gardens, oh and the fam and I got to be in it too ;) You can check the feature in the upcoming December 2018 issue!
Make sure to
check in on the other guest participants
, and especially all of the super talented
featured designers
.
Week 1 : The Design Plan
Week 2 : The Restoration Begins