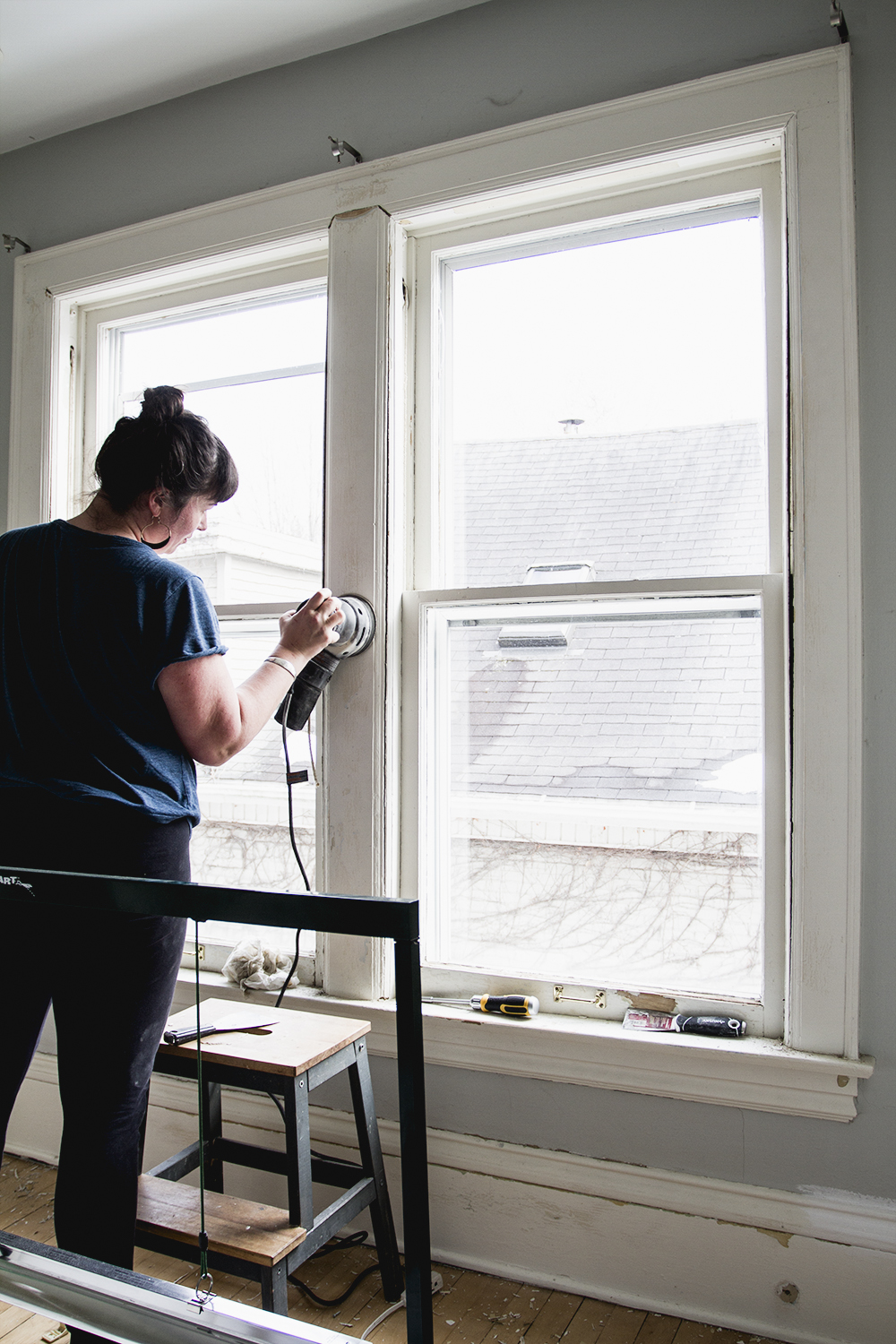 Guys! I'm here to kick off week 2 of the ORC! First, would you like to know what I've been up to this week! A whole lot of restoration, bay-beeees! That's right. This room is basically falling apart, well, not really falling apart. It needs a lot of work. The guest room is located in the middle of our second floor, and because we have a 108 year old home, that means theres been some settling over the years. The plaster walls have quite a few cracks and old patch jobs that need cleaning up.
The windows are the most neglected out of any in the house. They have lots of chipped and peeling pant, and this week I started sanding the paint, removing the sashes so that they can be painted and smothered in TLC (and black paint), and replacing sash cords.
Since I wasn't able to replace sash cords before this post had to go live, I will for sure be sharing the nitty gritty details next week. It's fun, I swear.
And lastly, I started stripping my first door ever! Door stripping is a project that has been on my to-do list forever. I would really, really like to strip all 4 hallways doors, as well as the 5 closet doors on the 2nd floor. That's nine doors in total. Crazy maybe, but if all goes well with this first attempt at paint stripping it might be worth it. I am using a stripper called Peel Away. I've seen folks use it in their instagram stories in the past, and I want in on the action. It looks so miraculous, that if it works, I don't even know what.
I basically hate all strippers and swore I would never try to do it again, but here I am.
Change my mind Peel Away!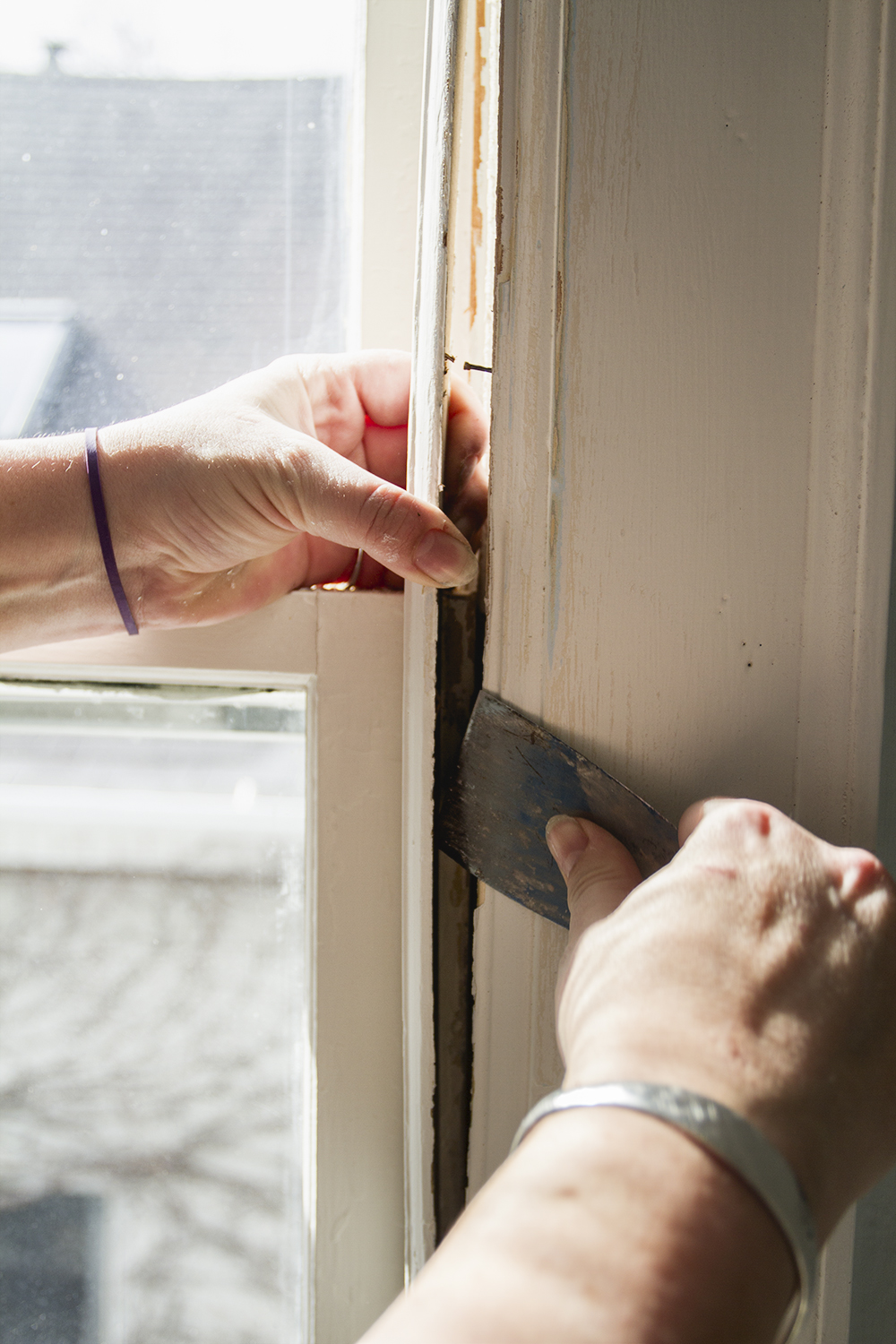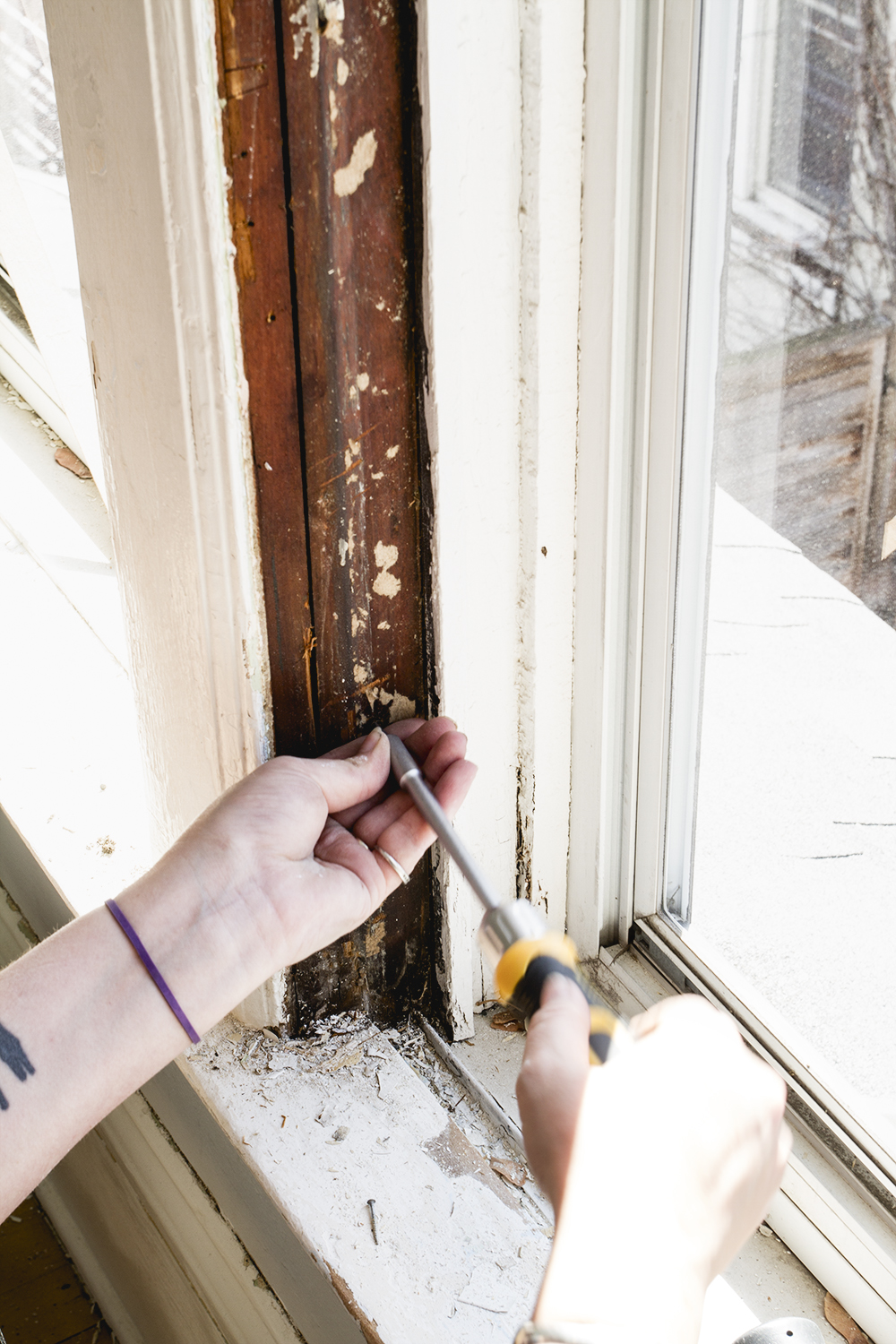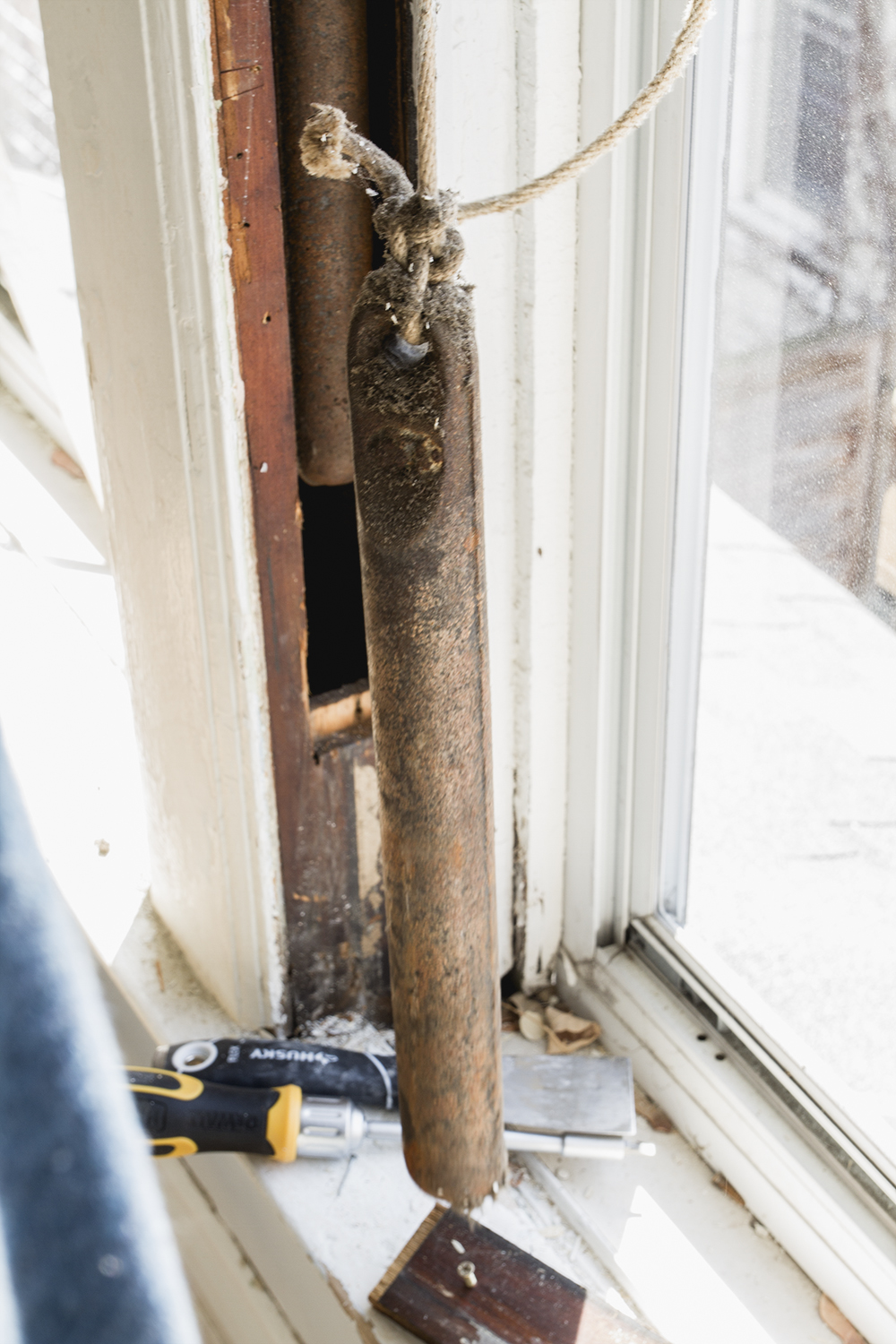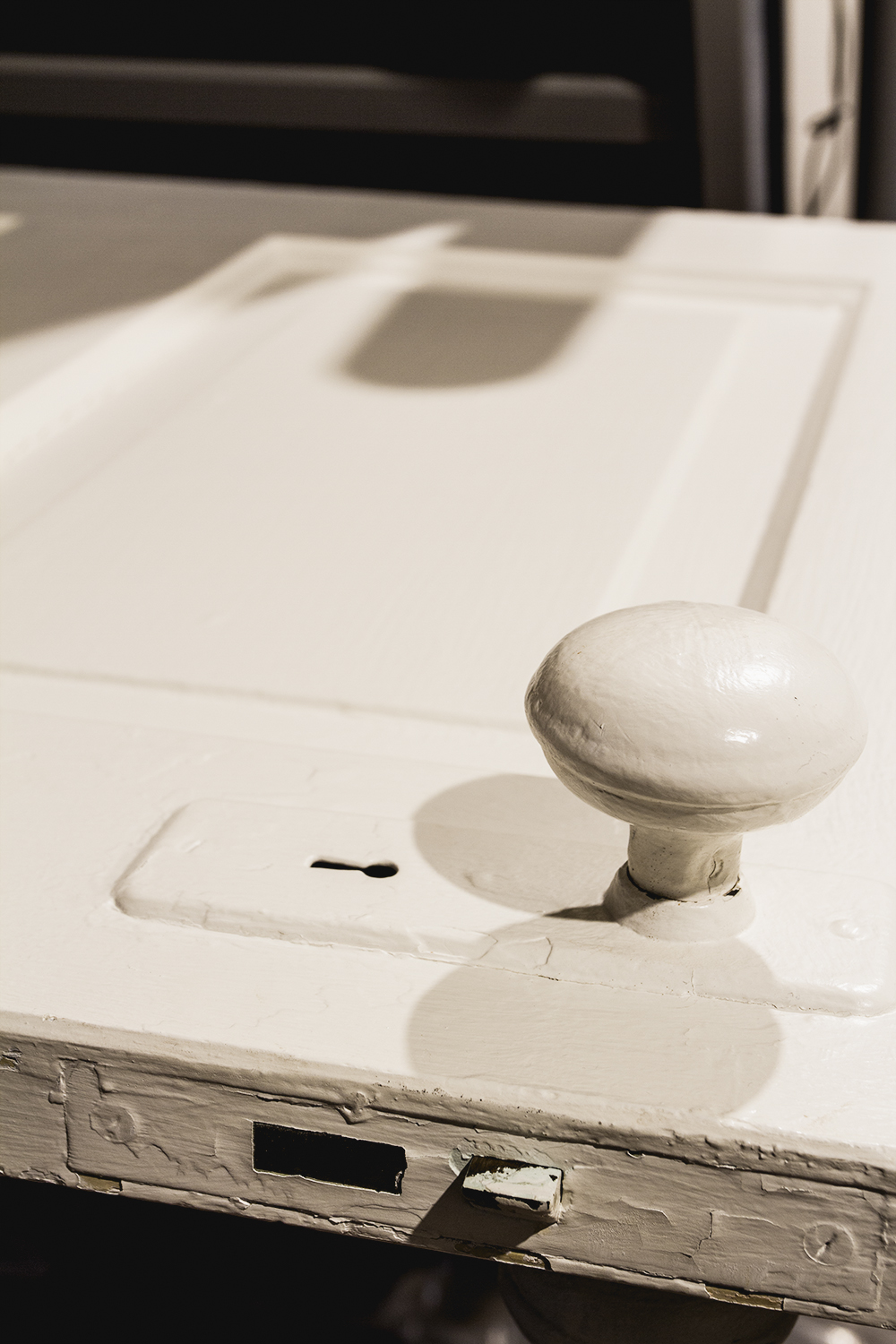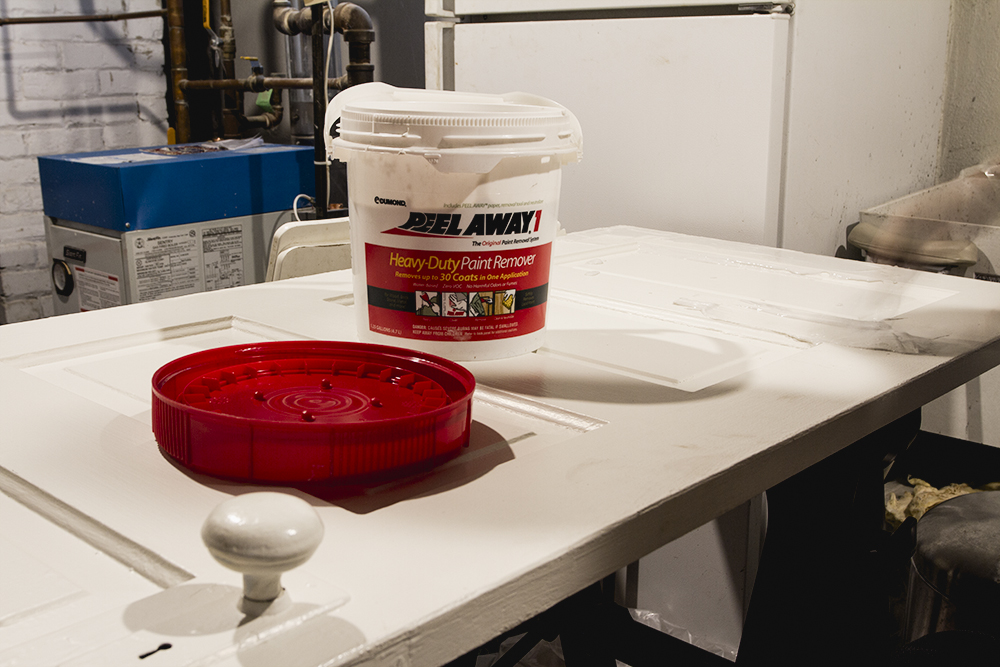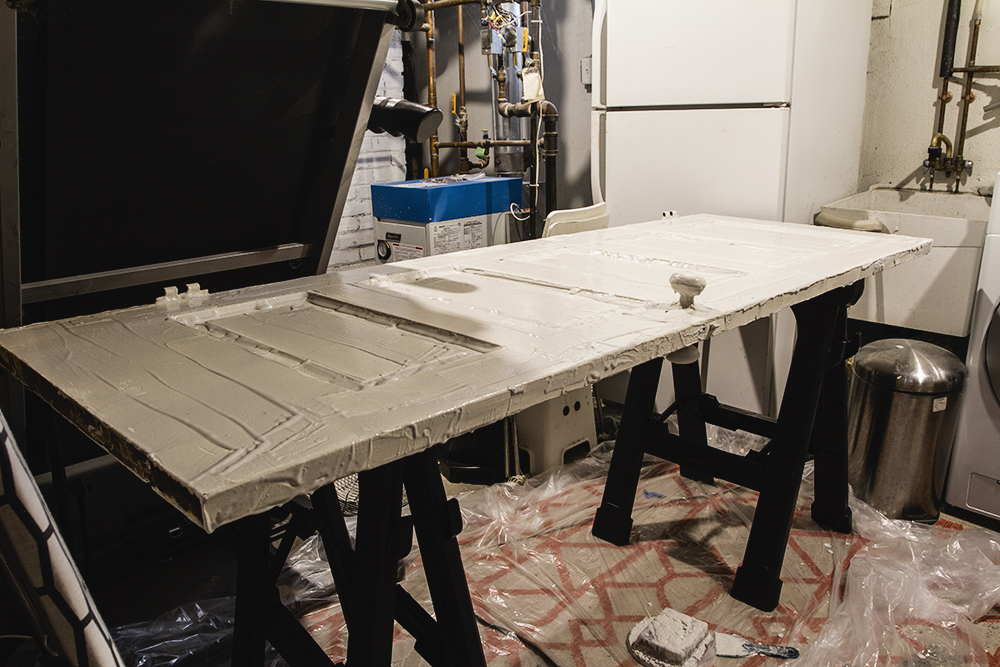 Dem the updates for this week. Check back next week for that sash cord tutorial and maybe to see whether or not I am still stripping doors.
If you happen to be visiting this site because you are coming from the ORC, whazzzup? My name is Alison, and this blog is where I've been hanging out for the last 9 (!) years. Here is where I share my design inspiration, DIY adventures, and tips I learn from my feet-first approach to home improvement. As a bonus I've been able to meet a lot of cool people along the way. My fam and I live in a 108-year-old Minneapolis four-square craftsman home. You can check out a
quick house-tour right here
. Last summer, my husband I purchased an
A-frame style cabin
in need of a little TLC in the heart of Western Wisconsin (aka West Wisco). After six months of elbow grease, our cabin is on the verge of relative stardom – it recently hosted a photoshoot with Better Homes & Gardens, oh and the fam and I got to be in it too ;) You can check the feature in the upcoming December 2018 issue!
I'm super stoked to get started and can't wait to share more. Make sure to
check in on the other guest participants
, and especially all of the super talented
featured designers
.