Guys! I am doing something crazy, and I decided to get in on the fun, and join The One Room Challenge! Have you heard of it? Basically I'll be participating in a design challenge wherein the participants try to redesign and entire space in the span of six weeks, whilst at the same time documenting and sharing it with you and the rest of the ORC readers.
There is so much good inspiration in this crew of participants, I'm excited to see what cool things folks are doing!
If you happen to be visiting this site because you are coming from the ORC, whazzzup? My name is Alison, and this blog is where I've been hanging out for the last 9 (!) years. Here is where I share my design inspiration, DIY adventures, and tips I learn from my feet-first approach to home improvement. As a bonus I've been able to meet a lot of cool people along the way. My fam and I live in a 108-year-old Minneapolis four-square craftsman home. You can check out a
quick house-tour right here
. Last summer, my husband I purchased an
A-frame style cabin
in need of a little TLC in the heart of Western Wisconsin (aka West Wisco). After six months of elbow grease, our cabin is on the verge of relative stardom – it recently hosted a photoshoot with Better Homes & Gardens, oh and the fam and I got to be in it too ;) You can check the feature in the upcoming December 2018 issue!
For this project I intend to give our guest bedroom a much needed facelift. Let me tell ya little bit about it. Our guest bedroom is the third of three bedrooms, our boys share a room, and the other is our master. We do actually use it as a guest room, but sometimes it also serves the crucial purpose of being the family infirmary anytime someone in the squad is sick. It has the nickname of the "yellow room" even though it's not yellow at all(?) – Don't ask me. I've always been hesitant to give this room any personality because its always been a possibility that it might be needed to be a kids room once they tire of being roommates. At nearly 10 and 7, they seem to be pretty content in their shared space. It seems like it's finally time to give this guest bedroom a budget friendly makeover.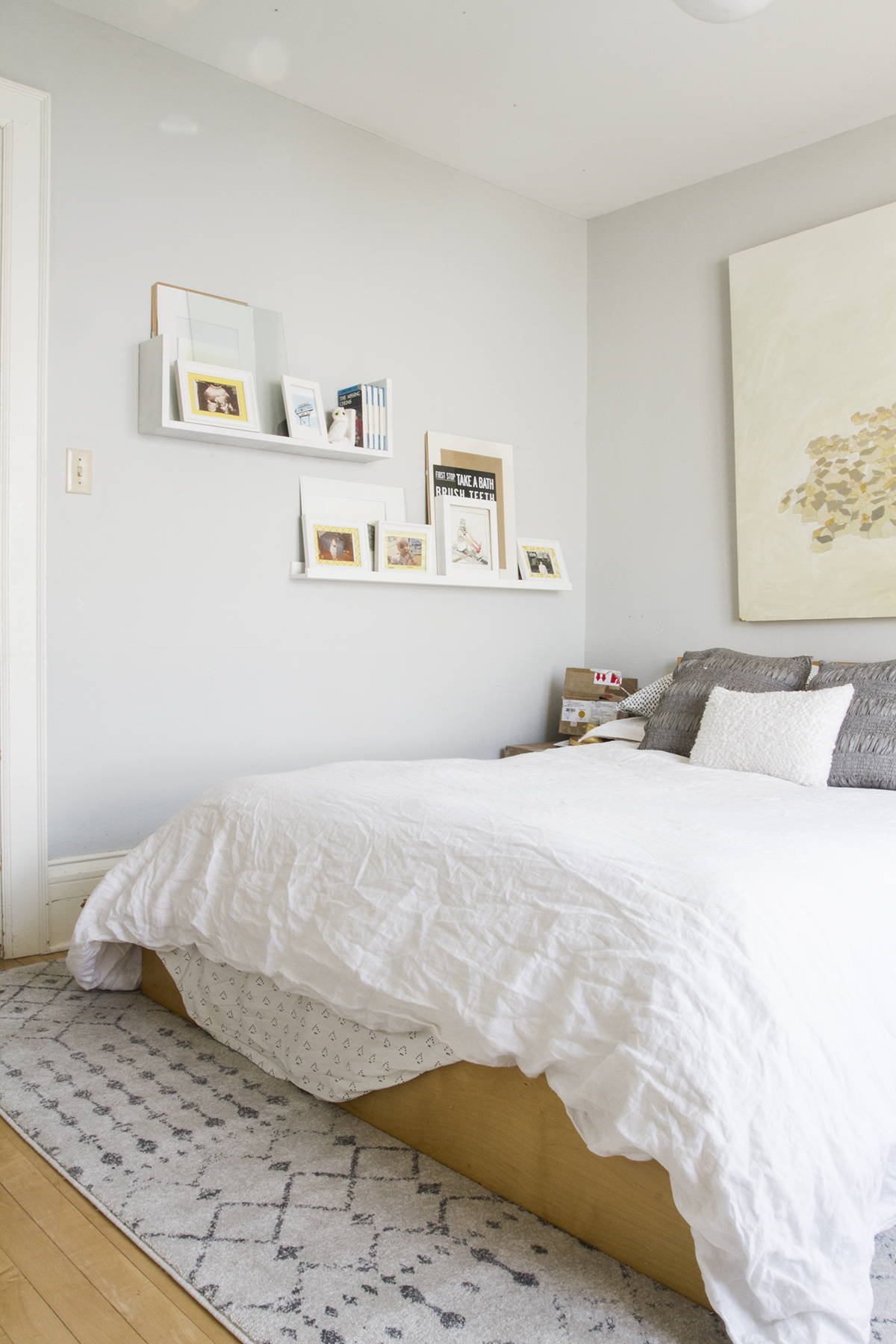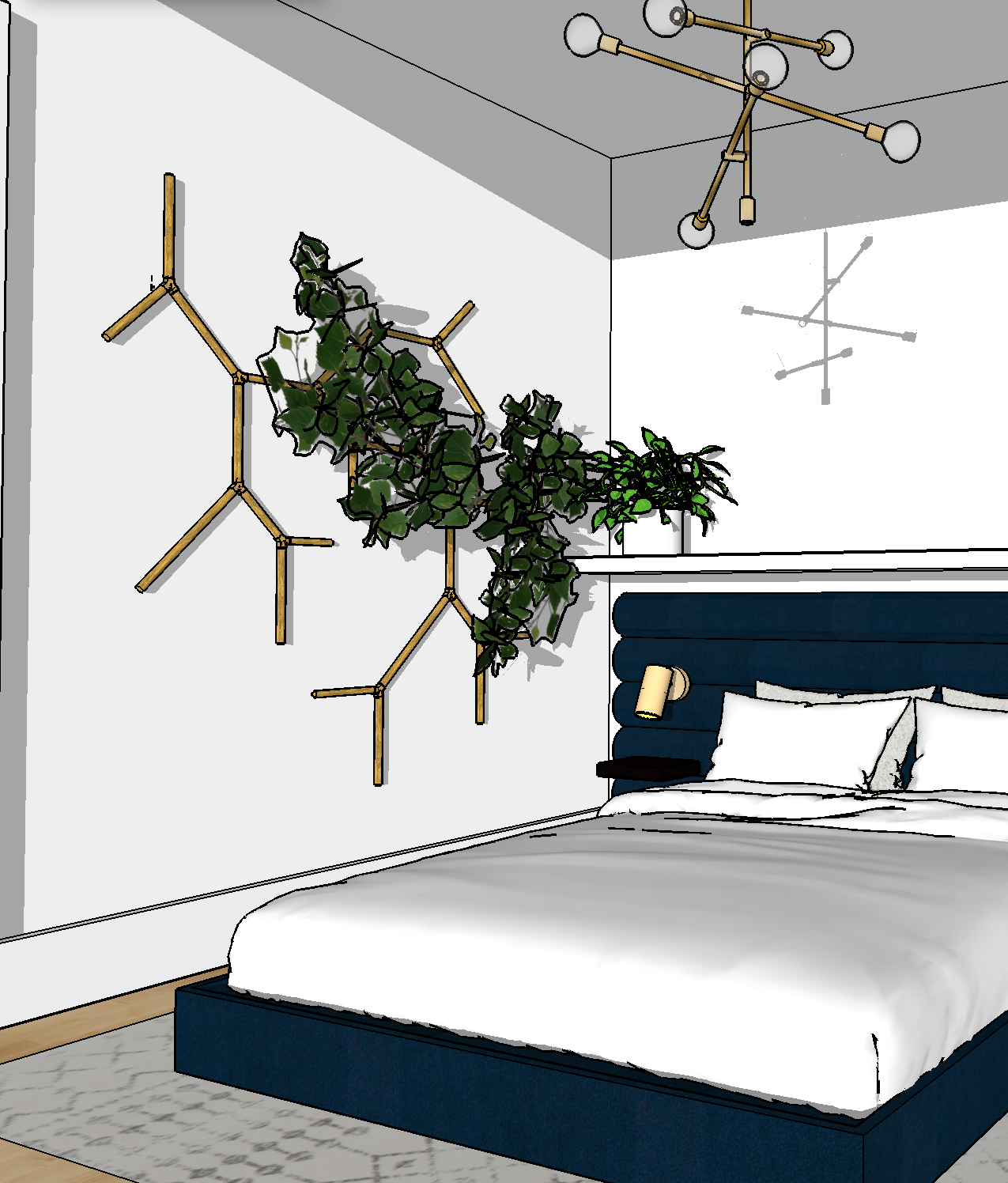 This little room has a few things going for it, it's the only bedroom in our house with south facing window making it bright, light and airy and seemingly much larger than it's 10′ x 10′ foot print would suggest. It's small size and relatively large windows makes it the best little nest in our home.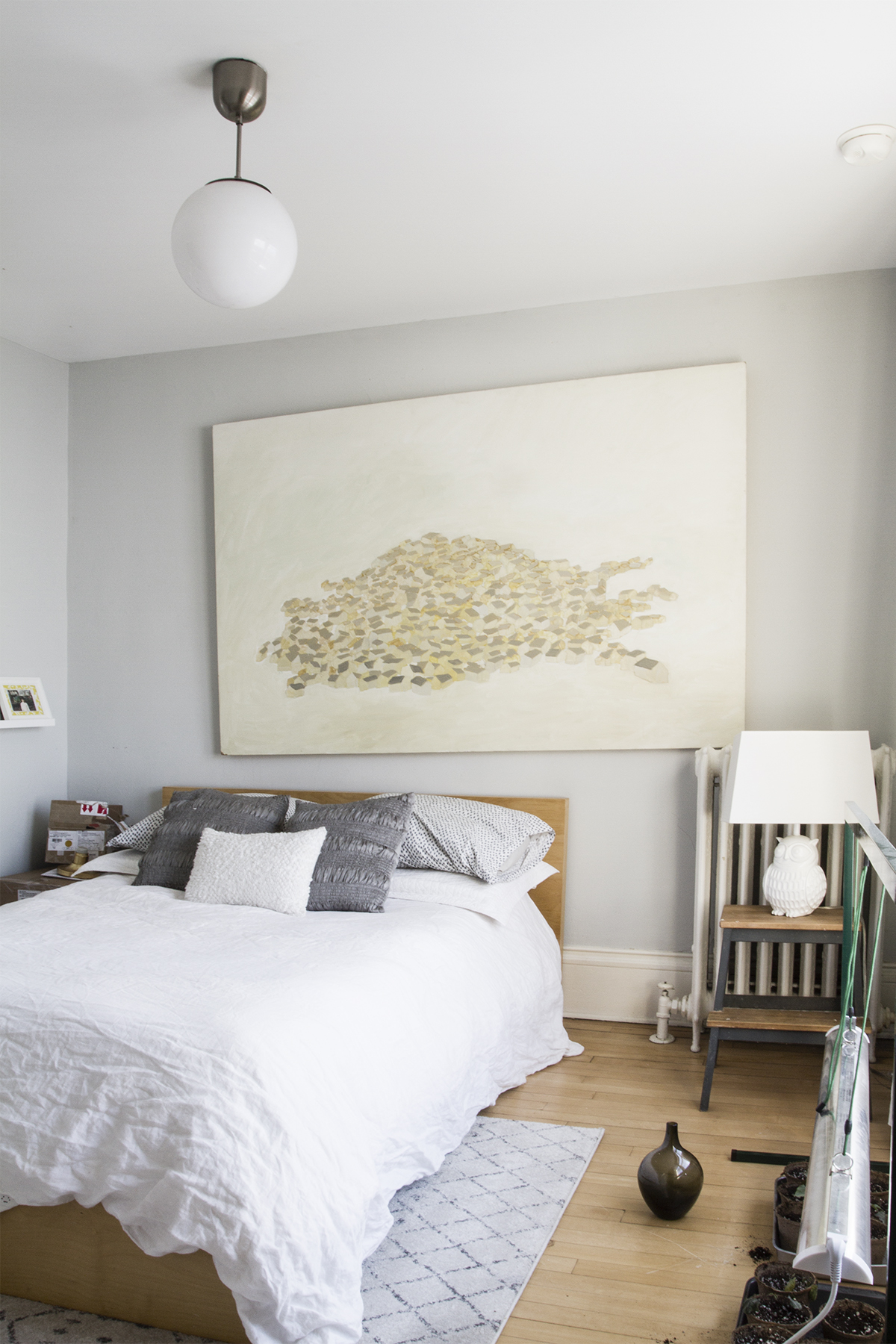 It's furnished! Well, sort of. There is a bed and a rug, and I plan on reusing both within the space. Howevs, that Ikea Malm bed has seen waaaaaayyy better days and is going to get a major overhaul! It will be upholstered in a blue velvet fabric with green undertones and custom built light fixtures constructed by yours truly. This room needs some color, and textiles seems like the perfect place to bring it. I'm going to extend the length and height of the headboard to create an upholstered, horizontal, tufted, wonderful, amazing, comfy thing. Talk about transformation on a budg!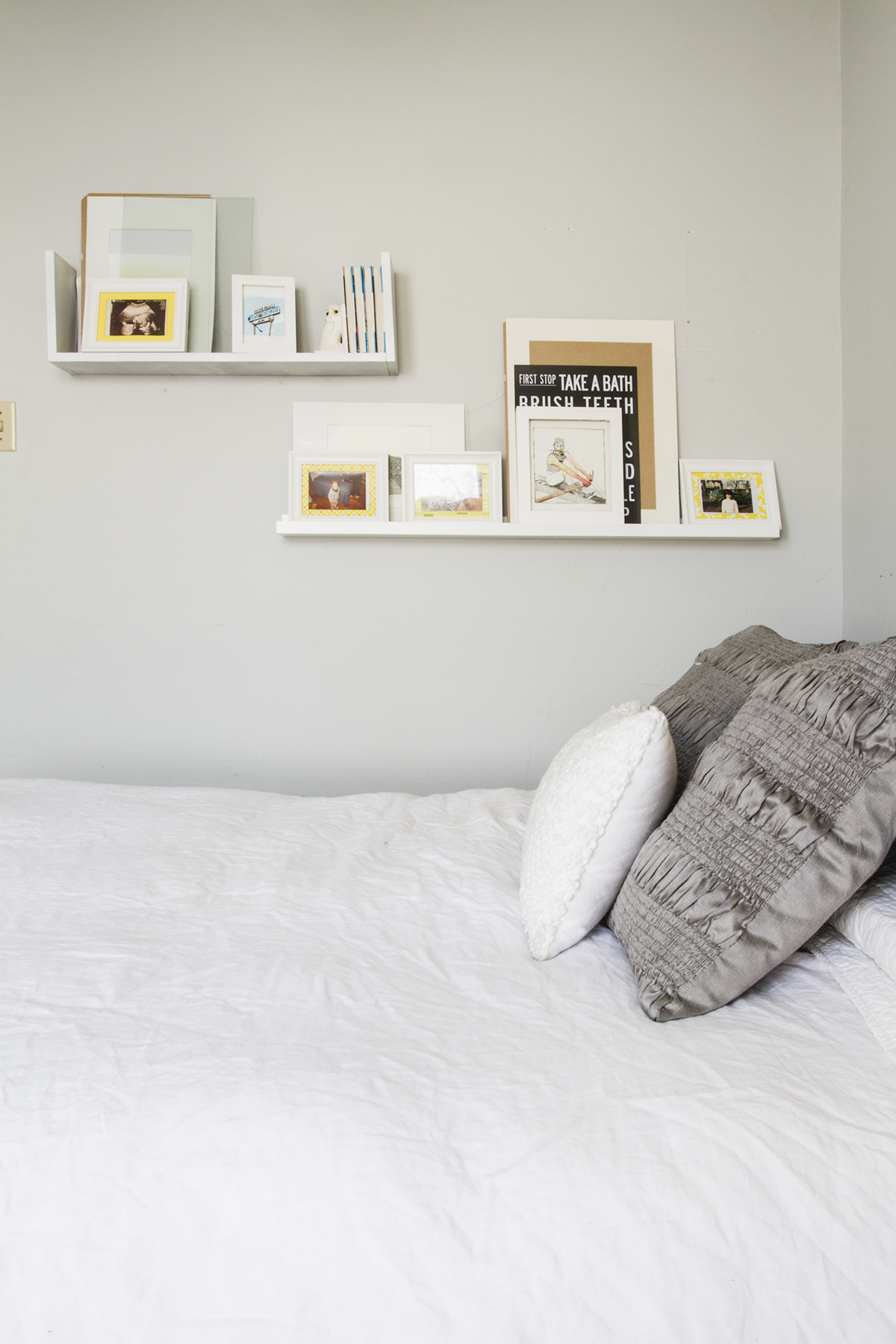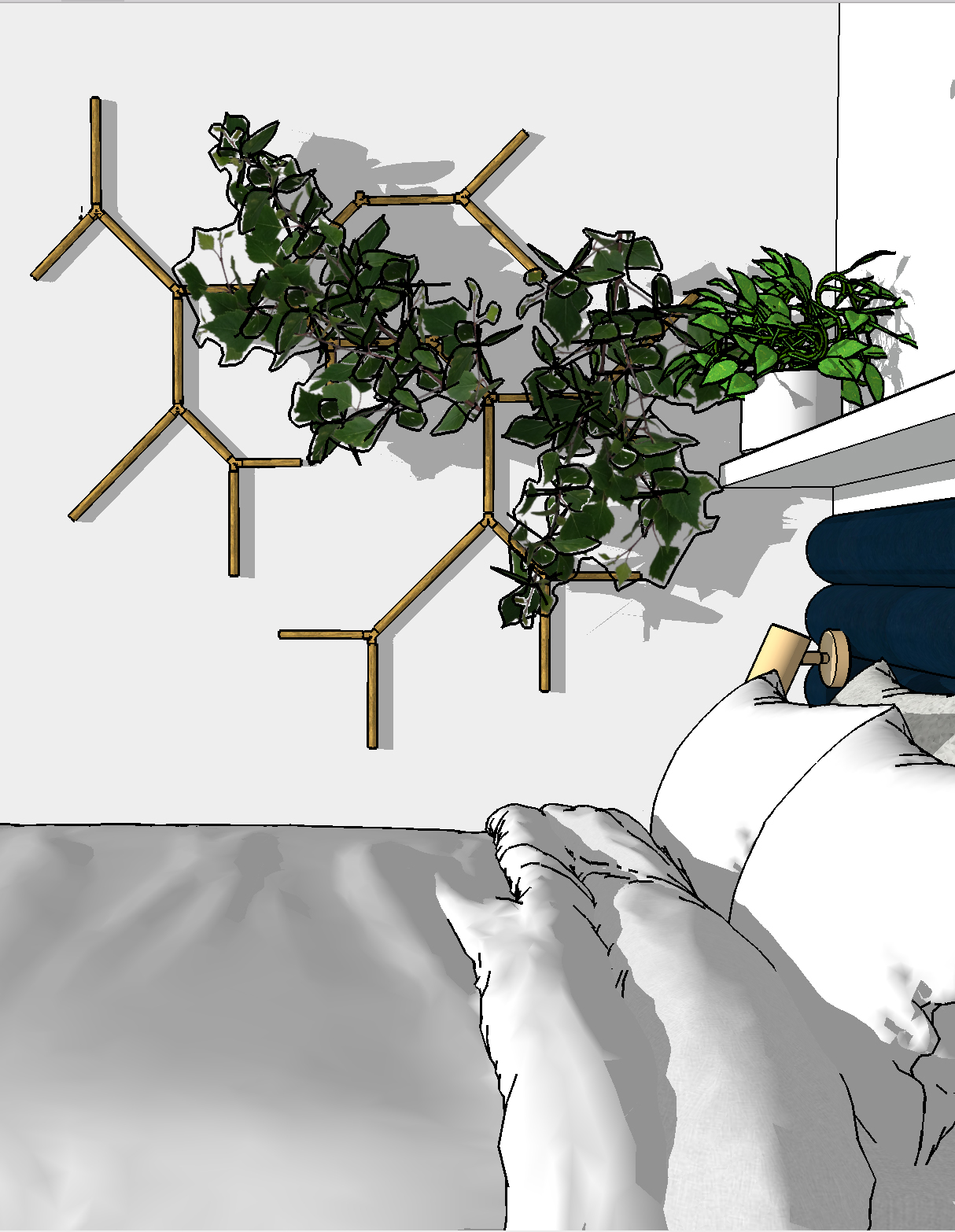 Oh, and that south facing light is it's own asset. As you can see in a few of these pics, I often use this room as a tiny nursery for sowing seedlings in the late winter. I've also been known to move any plant into here that needs a little TLC. This room's destiny is to have plants in it. So what the heck? I thought long and hard about it, and have decided to try and make a brass wall trellis for some green to grow on. If I can pull it off, it will be truly awesome.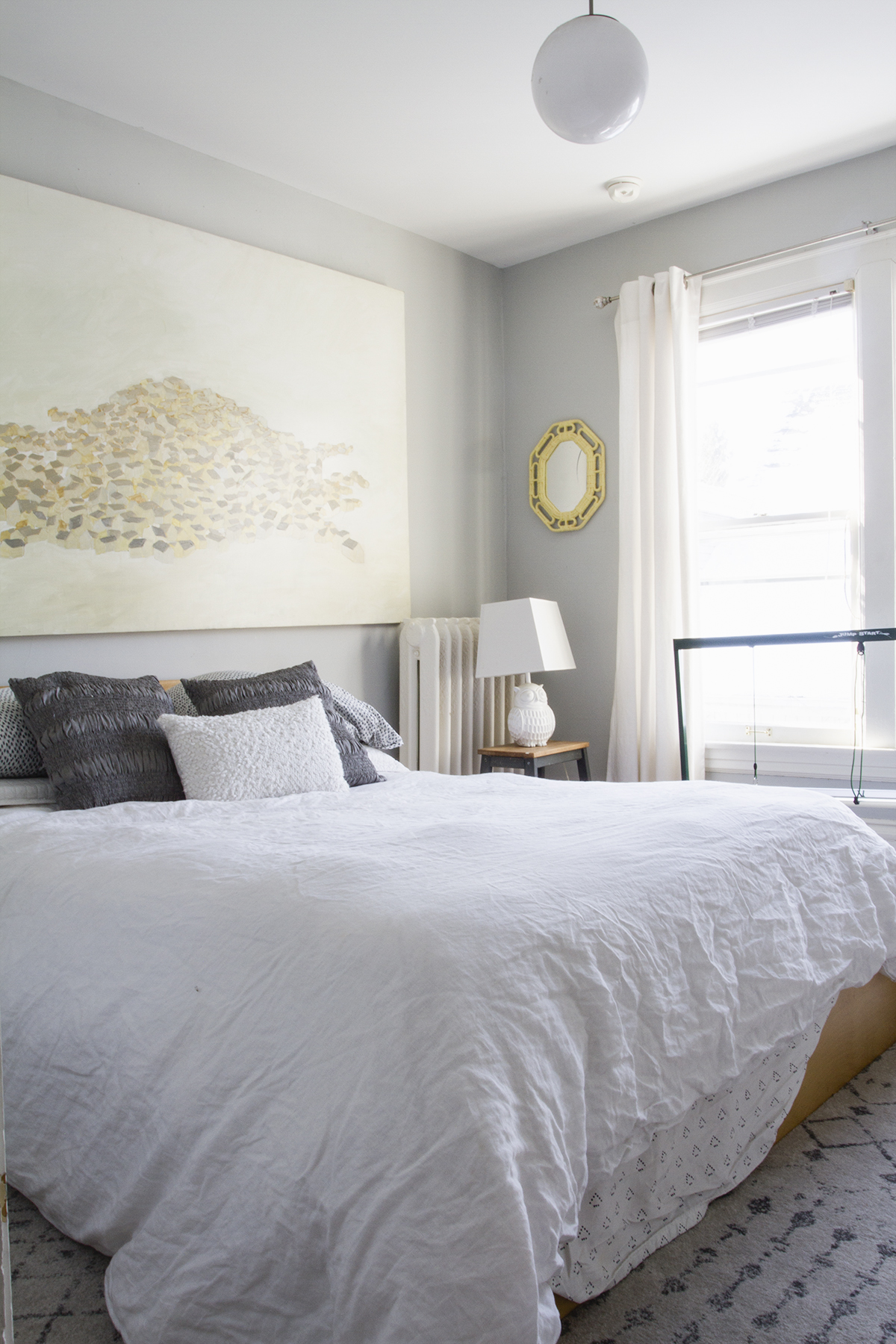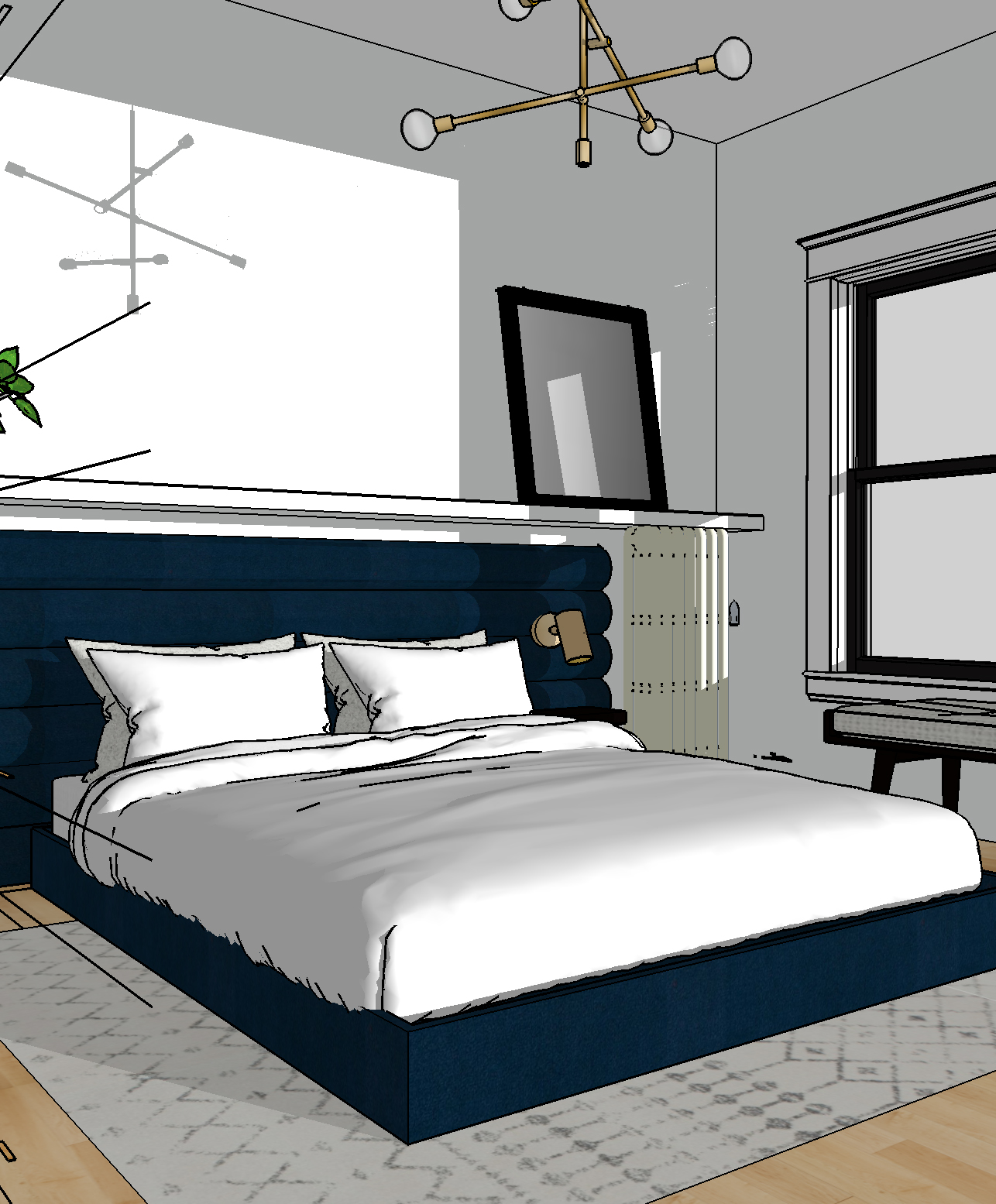 Lastly. I love my old house, and I'm not gonna just make it pretty. I've got doors to strip, window sashes to paint, and plaster cracks that need some love. I hope to share a little wisdom in all three of those departments as my adventure unfolds.
I'm super stoked to get started and can't wait to share more. Make sure to
check in on the other guest participants
, and especially all of the super talented
featured designers
.