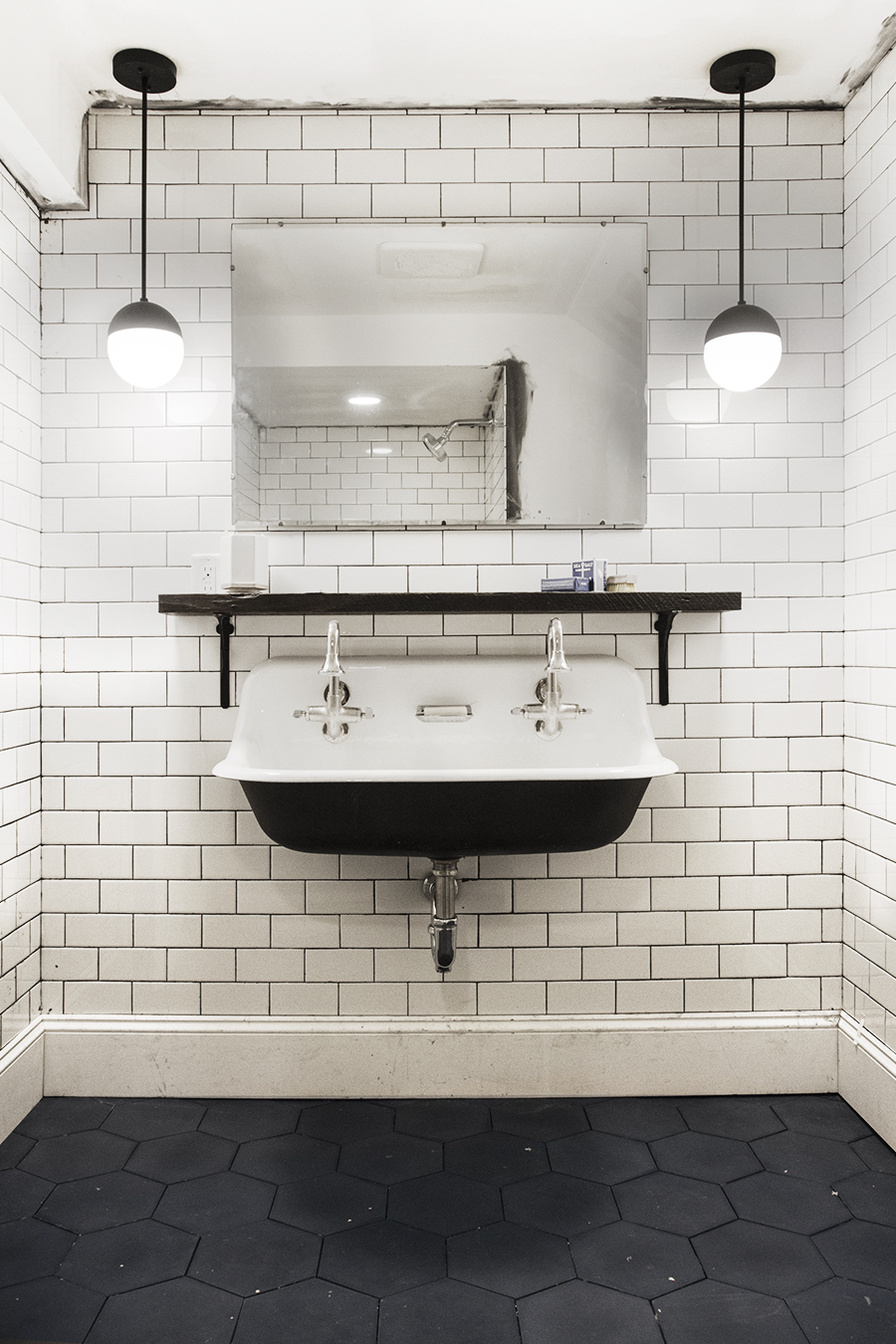 Welp, here we are, week 11. I've worked a few hours nearly every day trying to get to a point where I could call the tile installation officially complete. I cut the last tile yesterday afternoon and I immediately downed a bottle of champagne upon completion (I wish).
I am so happy to have made it to this point.
Tiling the floor has had it's challenges. Thankfully the floor tile is rather large so it probably went much faster than if I had used a smaller sized tile. The whole process takes quite a bit of work. To install the cement tiles the manufacturer (clé tile) recommends adding thinset to the surface to be tiled, as well as back buttering the tile, but before back buttering you need to dip the tile in clean water for a few seconds and then wait a minute for the water to absorb into the tile as to not dilute the thinset. Lots of rules, huh? I would say it takes me somewhere around three or four minutes to install each tile, and double that for tiles that involve cuts. Now you can understand why in a weeks time I have only gotten this far. I tiled the floor in five separate segments, and if I had to do it all over again I would've tried to do only two or three. I usually only have a few hours here or there between dropping kids off at school and doing that other mom stuff that I am responsible for doing. Because I was tiling in small chunks, I began to notice that every time I came back to tiling, there would be something from the previous session that I wish I could've changed. Unfortch for me these suckers were not moving. A little tug here, and a little nudge there would've made all the difference, and would have left me with evenly spaced tiles that any obsessive compulsive type would appreesh. This isn't an absolutely perfect tile job, there are a few larger than normal gaps between some of the tile, luckily I am pretty sure only me and the rest of the internet will know this little secret.
Anyways, you guys will have to forgive the visible dust and grime in the photos. I still need to clean up all the subway tile grout lines as well as all the loose thinset crumbles (that's a thing), but I have no patience for that sort of busy work r n. I figured you'd appreciate a blog post sometime this century, and would do me a solid and look past the mess.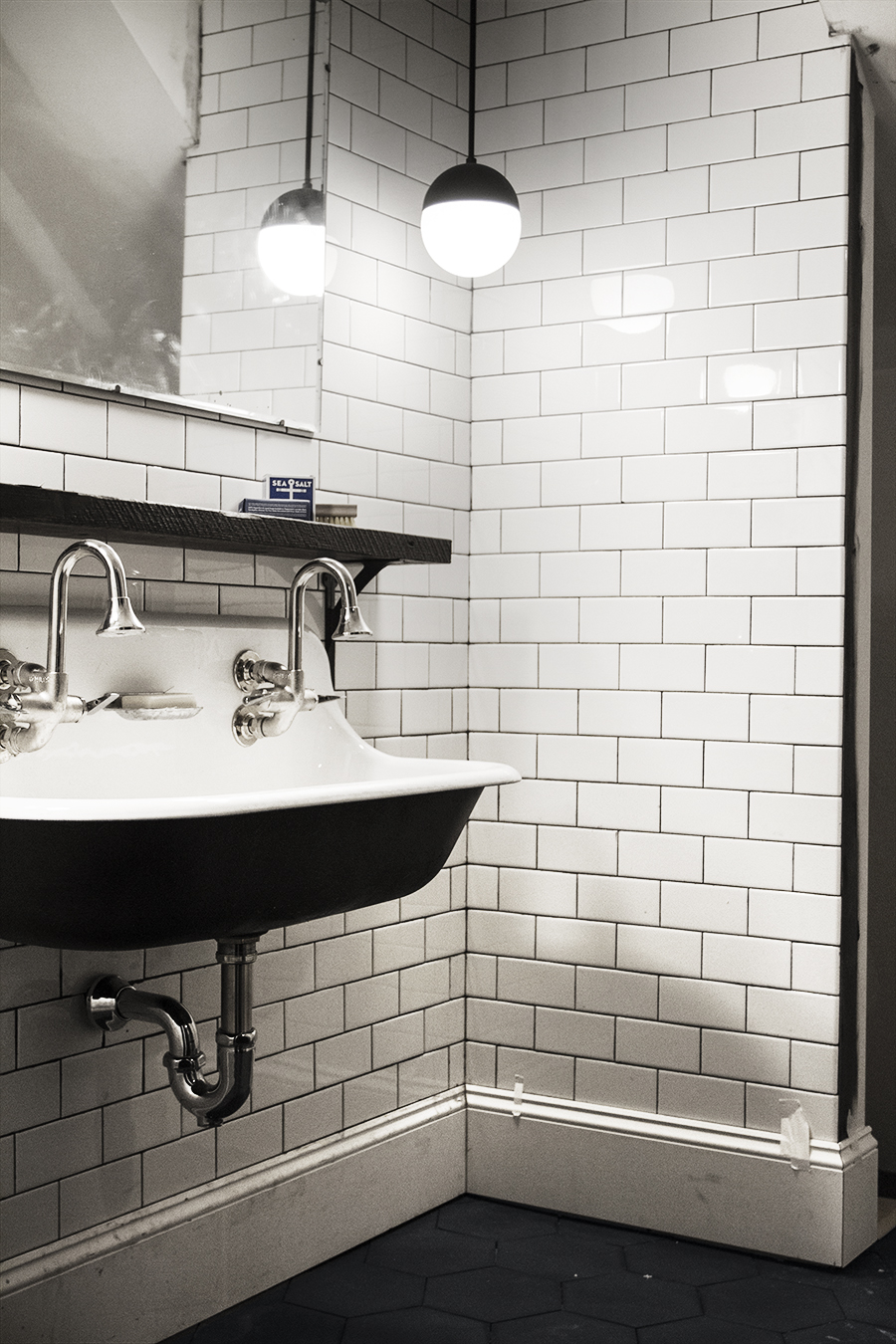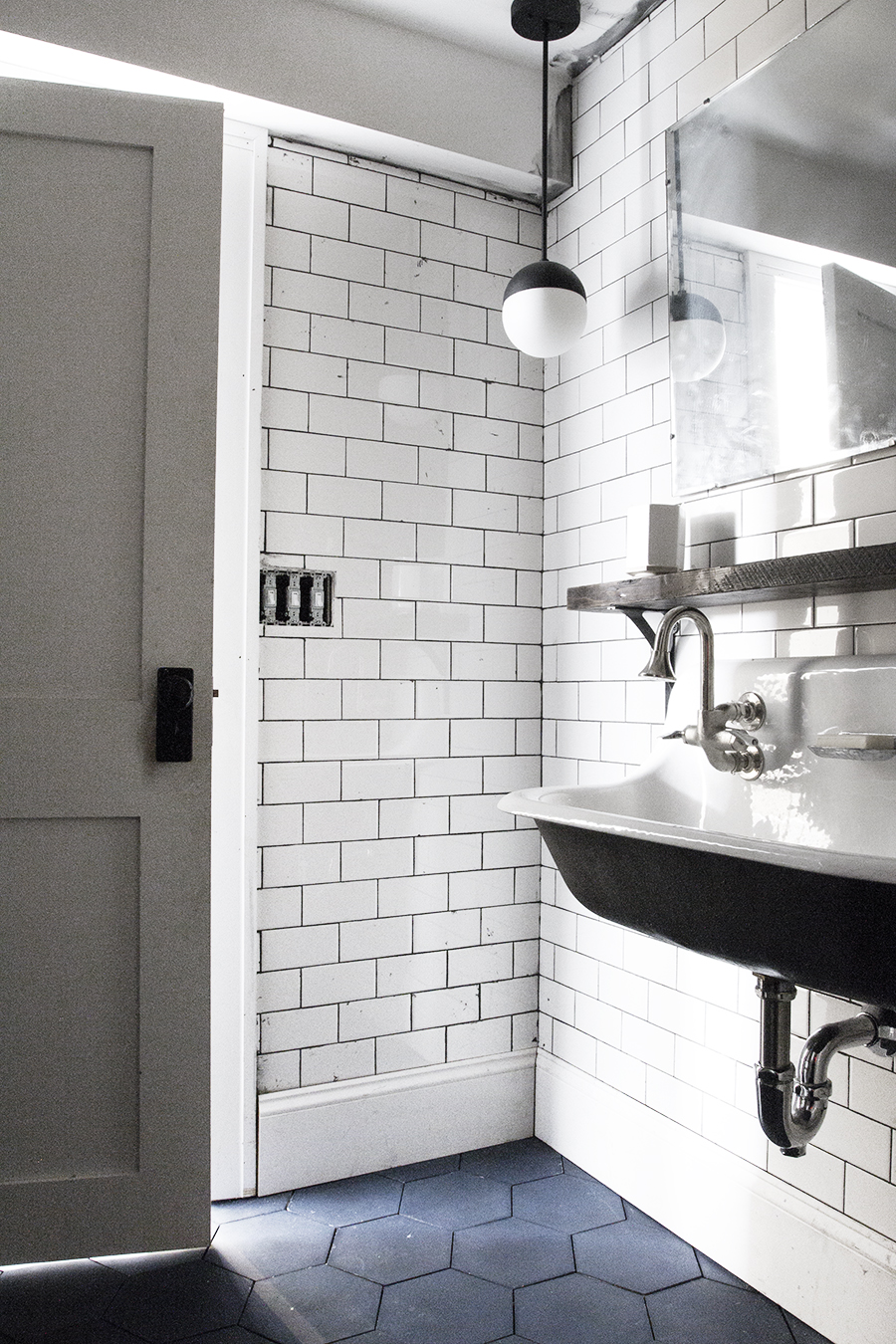 I wanted to share a pic of how this floor tile looks in natural light. Our basement bathroom is tucked under the staircase and there are no windows or day light in the space. It's been tricky to photograph the true color of the floors in regular old tungsten-ish light. These tiles are a dark blue, and they look as matte and velvety in real life as they do in these pics. I am obsessed. Can you see it?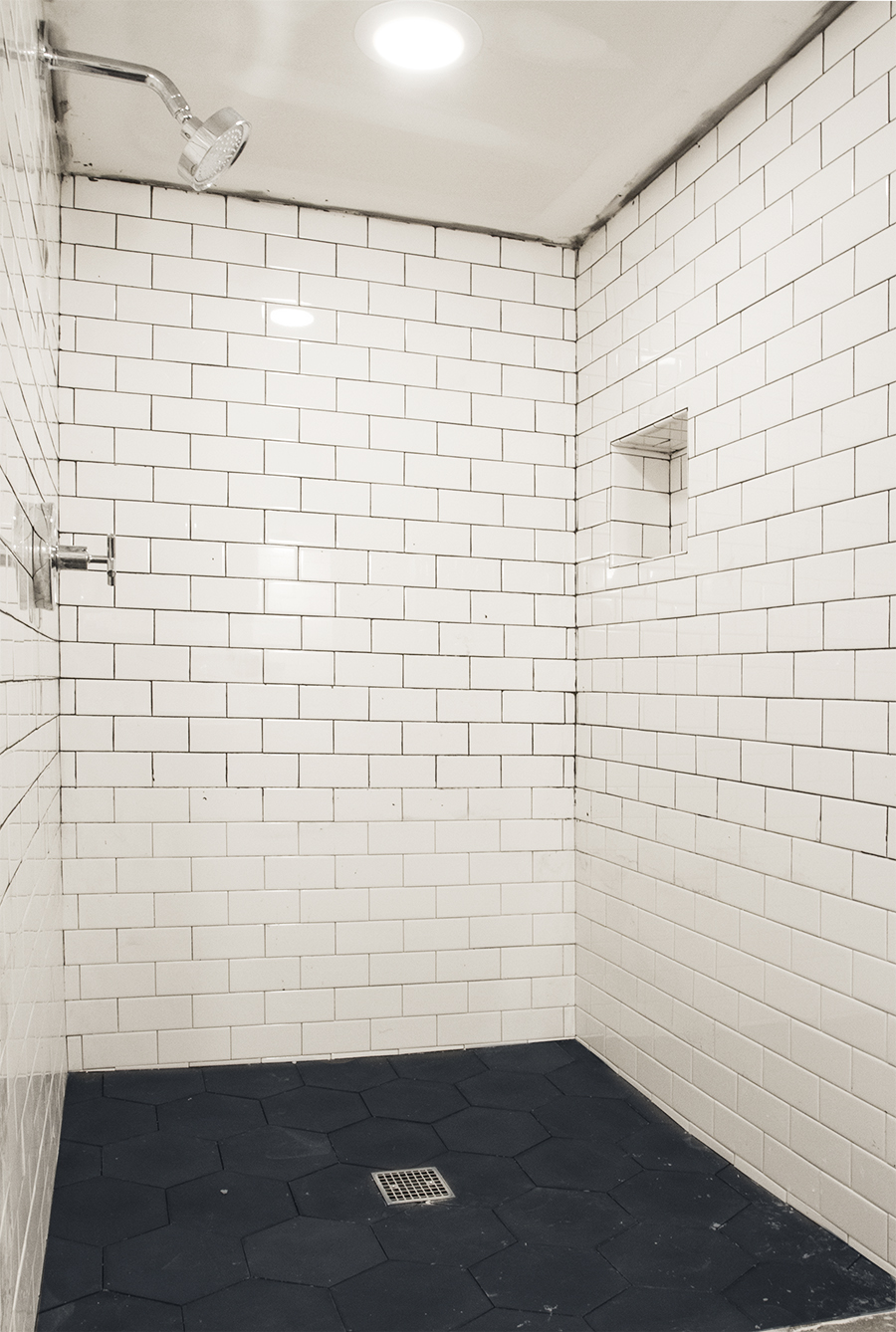 Cutting around that drain took me forever (not really, it took 2 hours though)! I finally realized that I could drop the saw into the tile to make the perfect cut, if only someone would've clued me in on that earlier.
So, not sure if there will be another weekly update or if I'll have to hold out for the final reveal. Either way this is what my to-do list is looking like.
TO-DO Grout the remaining subway tile Clean up subway tile grout Grout the floor Caulk every nook and cranny Paint the walls & ceiling white Paint Door black Install Baseboard Install floating shelving in the "linen closet" Paint Baseboard Move toilet plumbing Install Toilet

Install Hooks

Install Shower Curtain Track Install marble shower curb Make it look cool