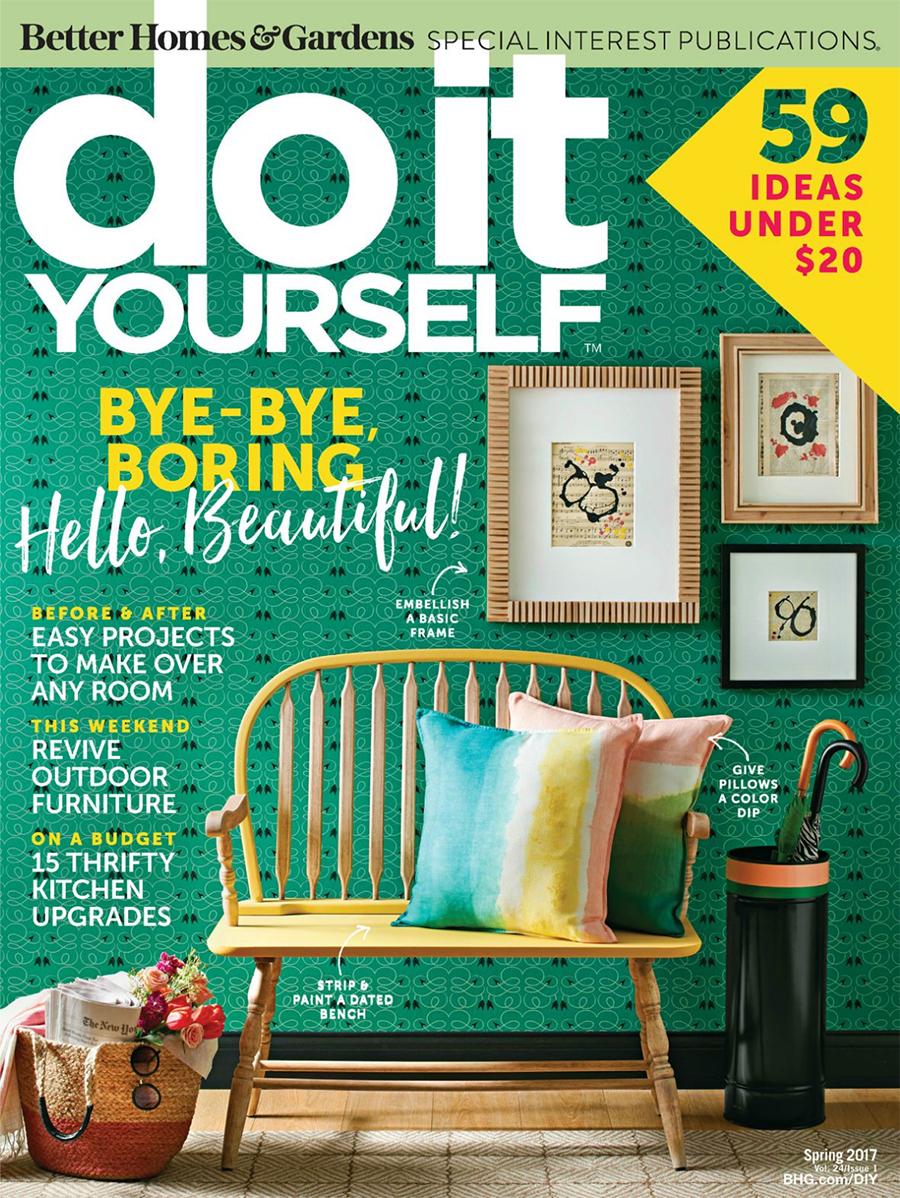 It's been months in the making but it's finally here! I'm super excited to share with you guys that our home has been featured in the recent issue of BHG's, Do It Yourself Magazine! I seriously couldn't be more thrilled (or flattered) that DIY asked me to be a part of their spring issue, and contribute some of my v own projects for the mag.
If you remember, I mentioned once (or twice) that the team from Do It Yourself came to visit me for the better part of a week this summer. It was a thrill to have a whole production team in my house, photographing and styling our spaces. They came during the hottest week, temps were nearing 100º every day, and our poor window air conditioners were working their hardest to keep our house cool and comfortable for our new guests. I'm sure the photos featured in the magazine will resemble the house you guys normally see, but for me, witnessing someone else photograph and style the house added a whole other level of newness to the spaces. It was eye opening to see the stylists point of view when it came to spiffing up and highlighting features of our home, and crazy to see photographs taken with strobe lights (as opposed to good old day light) and fine tuned by an art director. The kids and I had fun getting to know the whole DIY team, and by the time they left there were sweaty hugs all around.
Anyways, if you guys feel like checking out my 12 page (BAAAAAHHH!) spread, grab a copy at any news stand OR download the spring edition right here.
Below you can see a little taste of a few select page layouts. So pumped!