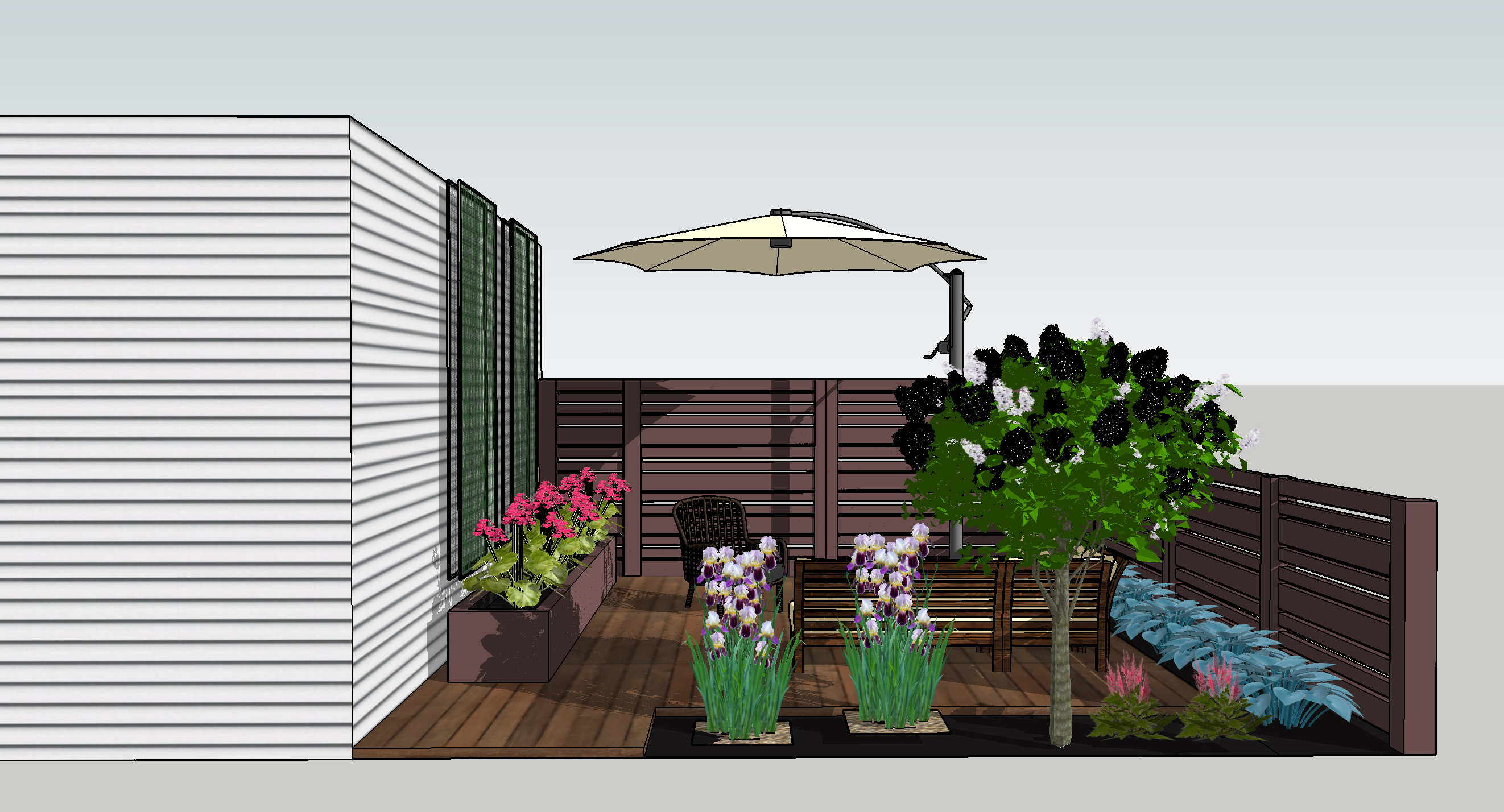 Alright, I've been trying to not think about spring for a long time. I keep trying to enjoy the winter (which I admit, I've been really good at this year). The last few weeks have been especially warm, and now that it's back to stupid cold again, I just can't. Spring needs to get here already!
Anyways, against my husbands wishes, I have been scheming about a dream patio space in our backyard. See more below.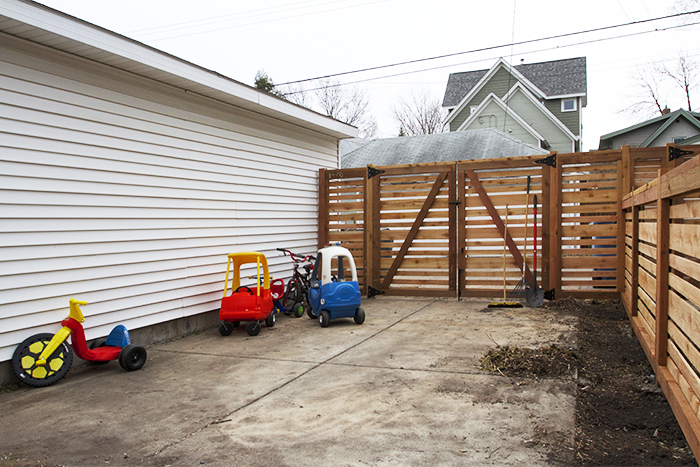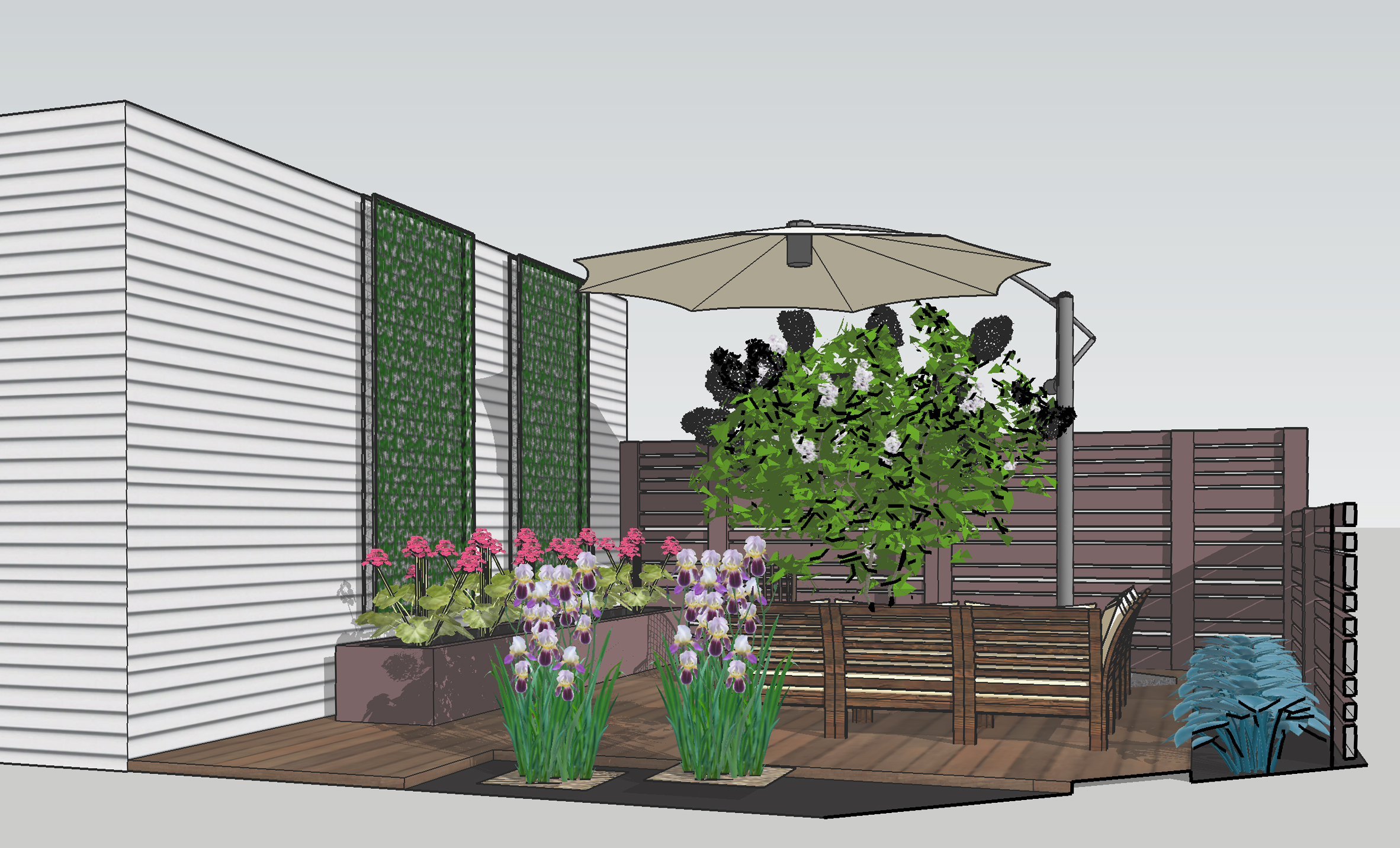 Do you guys remember, back when we got the fence installed? We had enclosed a cement slab that had previously functioned as a parking pad and butts up against the garage. Prior to our new fence, this area had not been fenced in before. Being that we were a two car family it seemed like a waste of space to have a good chunk of our potential backyard space be spoken for by a parking spot. Instead we decided that it would be best to include it as part of our backyard (pretty or not) and have it be a fun play spot for the kids.
That was great and it worked just like we planned for the last few years. Howevs, last summer we noticed that no one was playing with their toys in this part of our yard anymore. It had gone back to being a neglected eye sore and we had very tentatively talk about it potentially becoming a patio some time down the road.
With my spring fever in full gear, I couldn't resist making some plans, (aka goals to work towards)(aka genius ideas that we should definitely do). I always find it so useful to make some sketches, whether it be in a computer program or on paper. The plans will always change, but filling in some solid ideas before even starting a project goes a long, long way.
For instance, this plan doesn't need to be executed all at once, instead it can be used as a map. When I sketched out the basement, I included my final version of the basement bath. When it came time to execute the plan, the budget couldn't fit the entire bath remodel, but we had a solid plan, and it made it easy to know exactly where we were heading so that we could finish the project later. If we decide that this patio model is something we want for our backyard (which we should do), we could easily start to work on planter boxes, trellises, purchase an outdoor sectional, or install a floating wood deck, BUT we wouldn't have to do it all at once if we know the plan. Rant over.