Hey Guys! Sorry, I've been a little MIA lately. We were on a family vacay and I was very much phoning it in for the last few weeks. I haven't been a good poster, or comment responder, or blogger in general – but don't worry, those days are over.
Alright, so I went away for two weeks and got to come back to a drywalled basement! It is really starting to look so real. The excitement within me is brimming over.
I know a lot of this basement series has been pretty redundant, but the hanging of the sheetrock has been a real game changer. The pics are now changing from ugly dark basement shots to photos of actual real-deal spaces filled with light, and design, and all that good stuff.
So here's a few kinda pretty pics of the progress: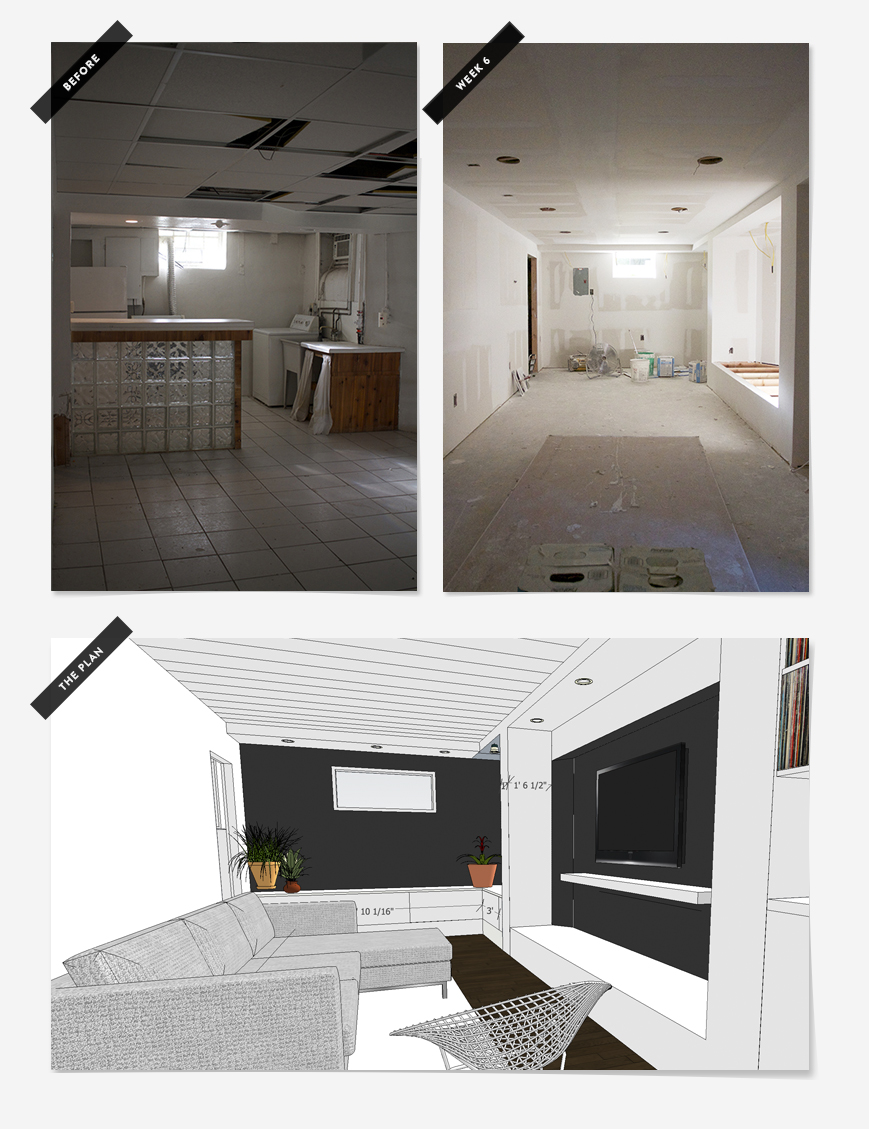 Can you see it, guys? The guts of the room are now filled in. We have a designated TV area that was built out of from the nook that was there before. That nook is the foundation of our dining room bay window (for point of ref).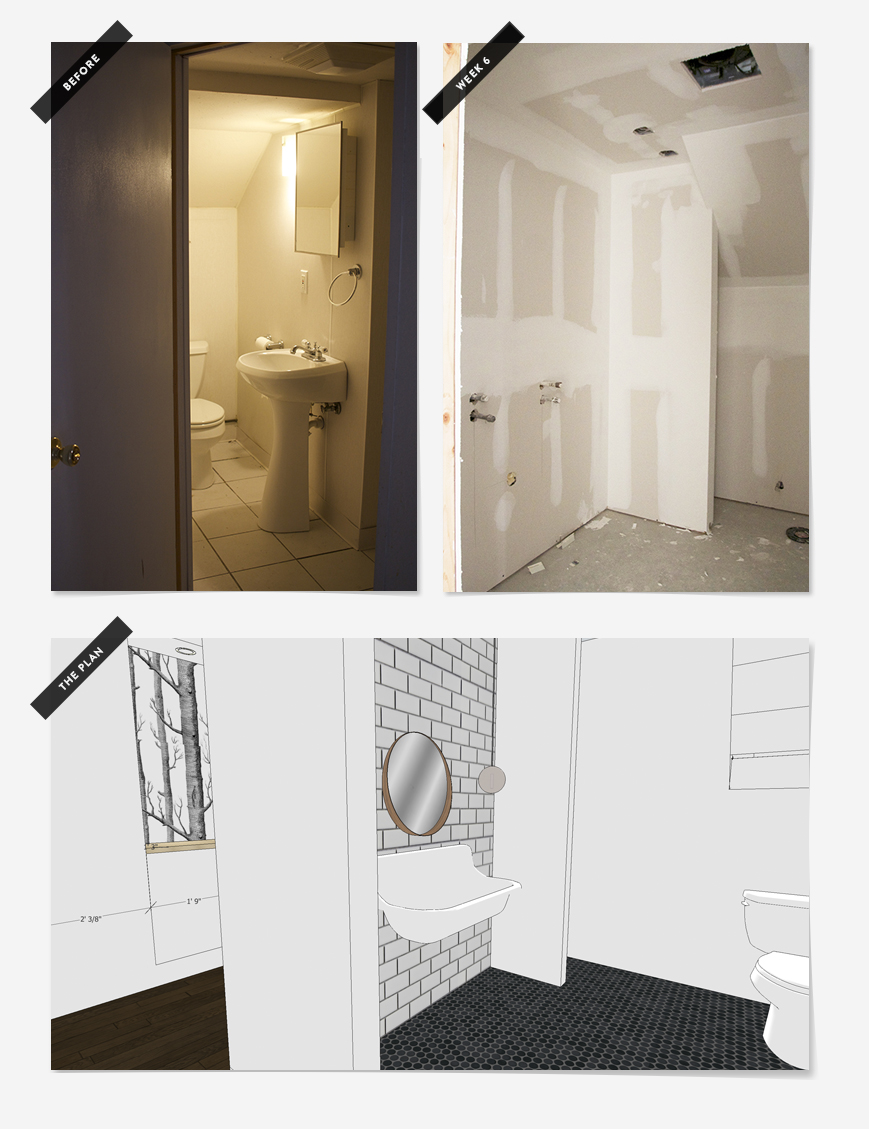 The bathroom is totally plumbed in! I'll be tackling the bathroom as the budget allows throughout the winter. However, I did have to have a complete plan in place for the roughing in of the plumbing. I am most excited for that
Brockway
sink to be installed. Once our kids become pre-teens they will be using the bathroom on the daily. The double sink will work well for them when they are shaving their peach fuzz.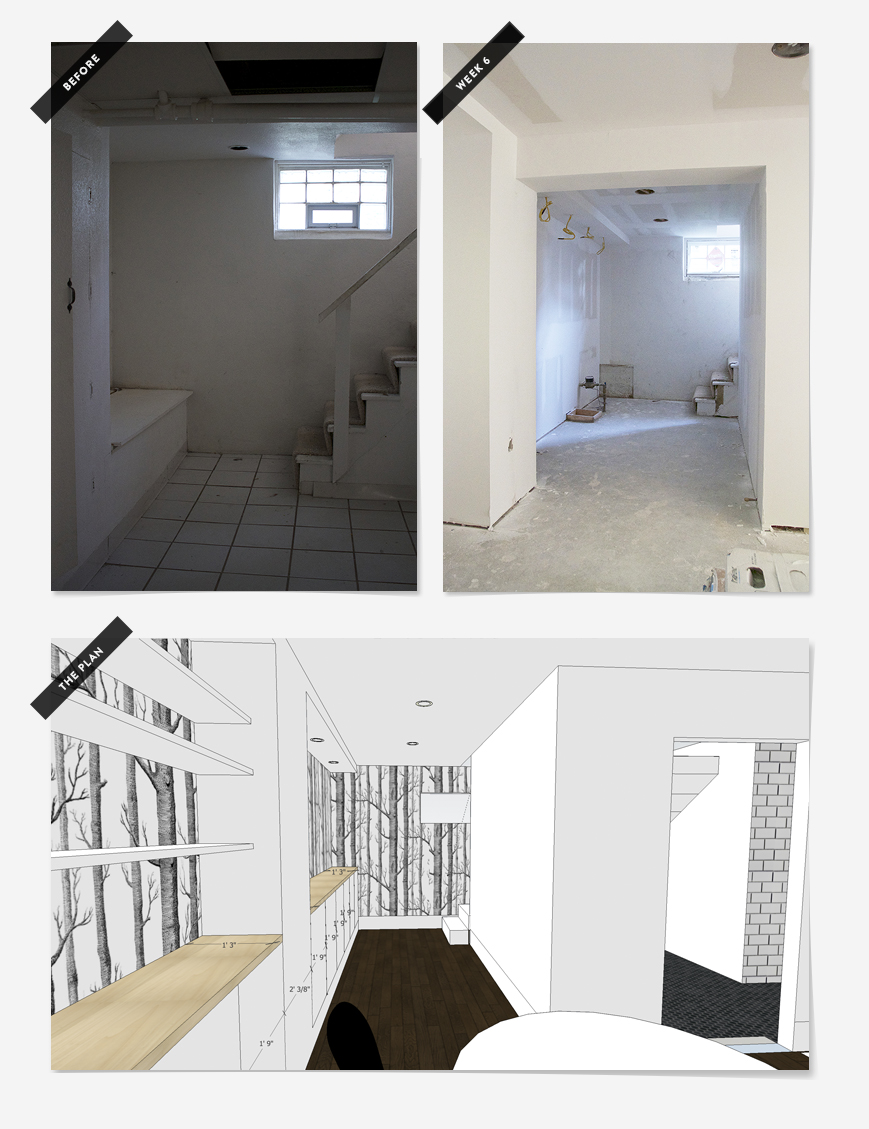 The "hallway" is becoming realized. All of this will be lined with built-in cabinetry that I will take-on installing later this summer.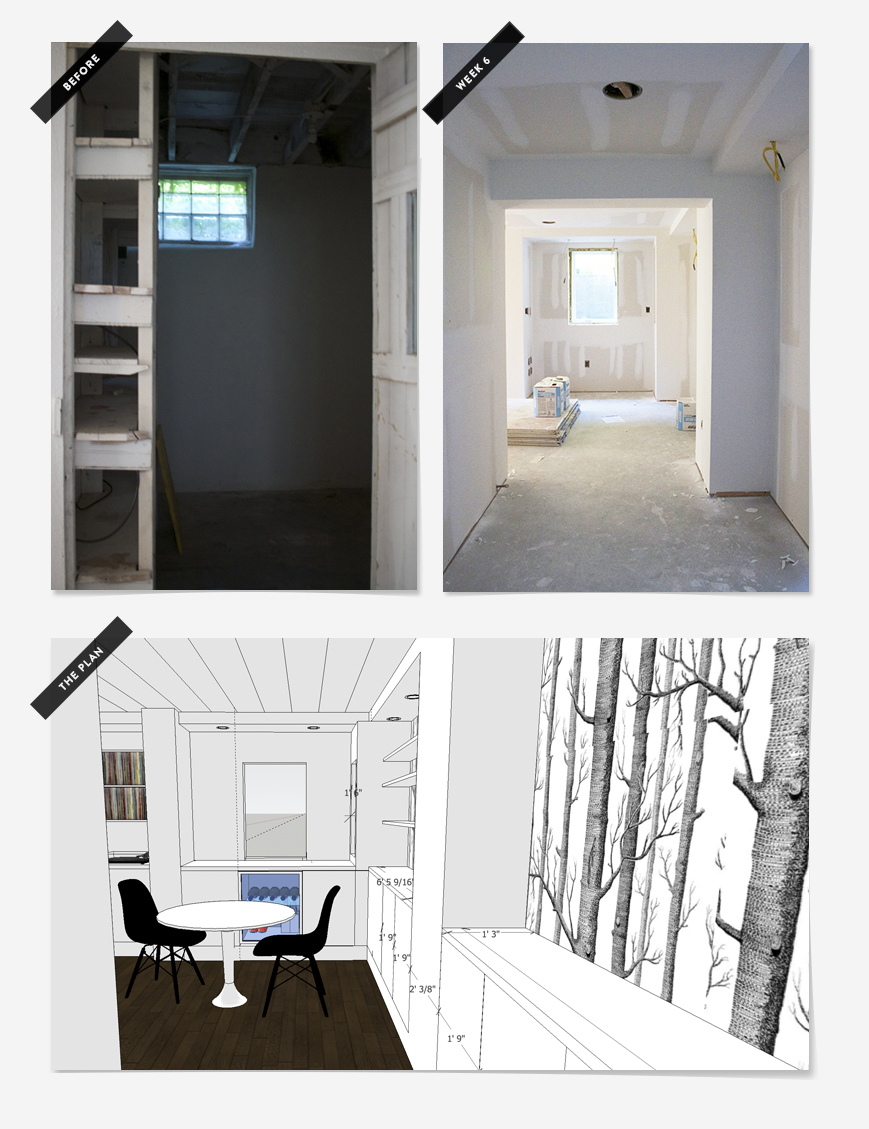 Here's the "hallway" again, this time you're looking at it from the base of the stairs.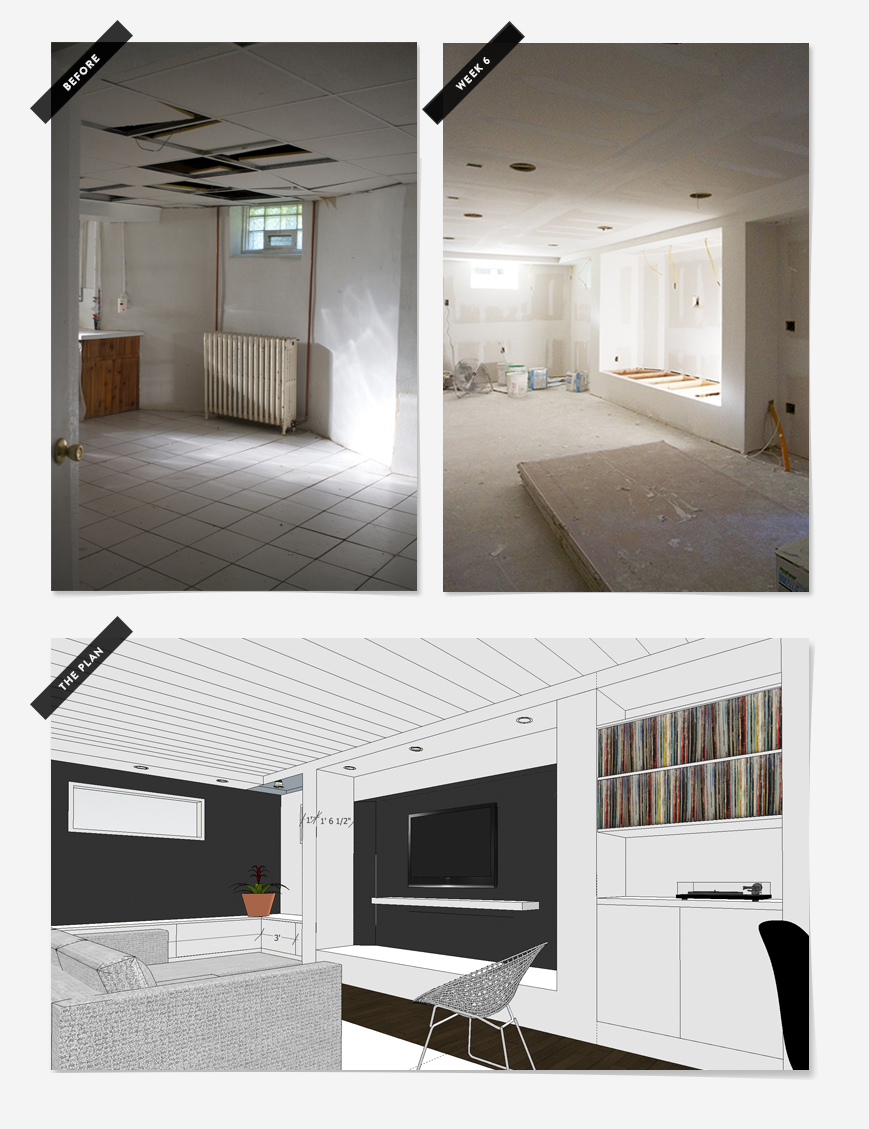 Coming next post, paint & flooring!