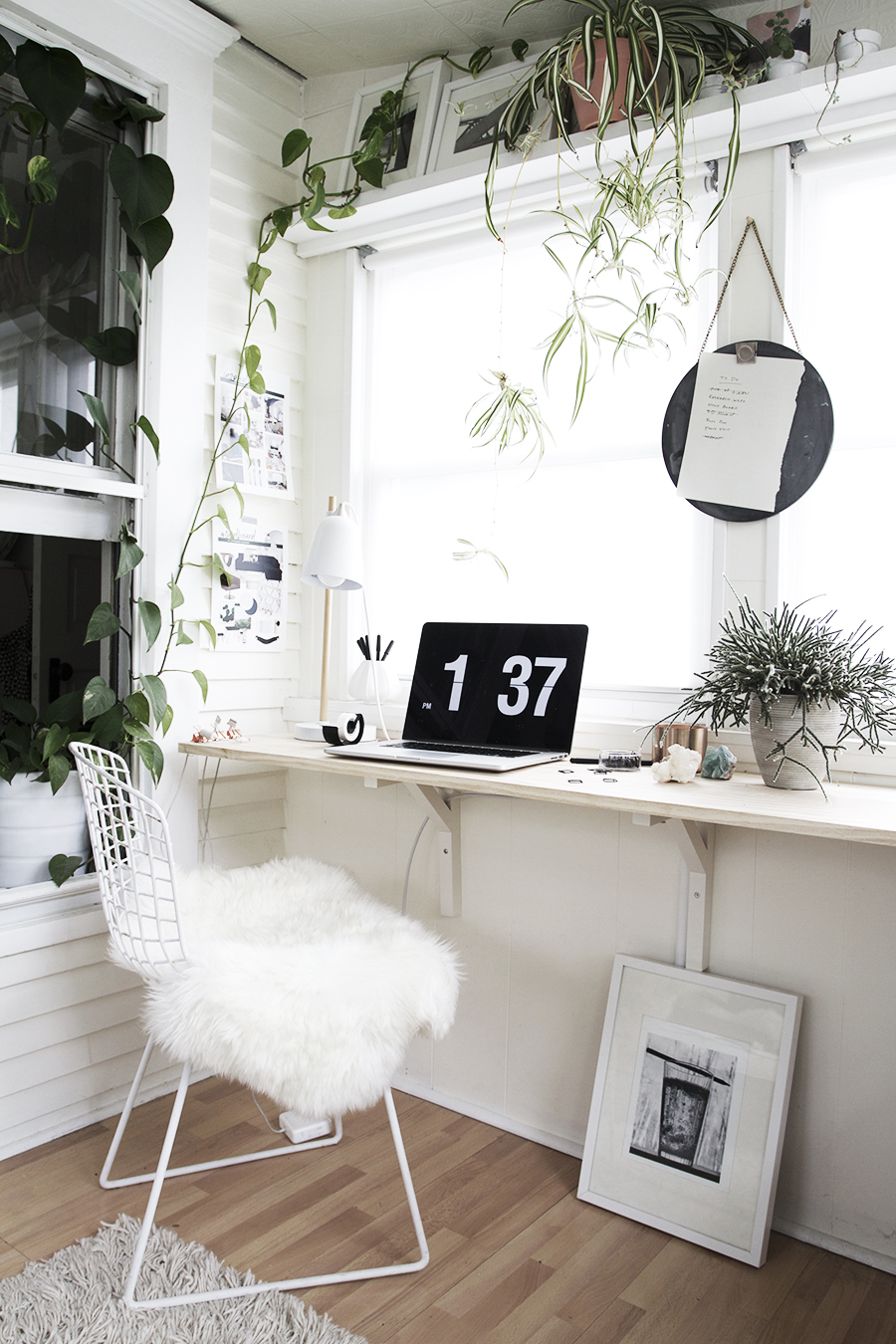 I wasn't kidding around about the
goals I set for myself for 2020
– I really want to give it my all and push myself to post twice a week. I figure if I don't really try, I won't know if it's possible. Worst case scenario, I figure out what my limits are and I go from there. To start the year off on the right foot, I wanted to give my office/workspace a refresh. It's been awhile since I shared it with you. These photos are from 2016 and it's change a bit since then, but not in like a completed sort-of-a-way, but more like a half-assed sort of away.
Last spring I got a desktop computer (I had only had laptops prior to). I've really enjoyed that the computer is a desk anchor, I truly like to plant by butt down at my desk, because I do focus way more when I'm in this space. To accommodate the new computron I needed a more stable and permanent desk solution. I DIY'd a desk for less than $50 bucks and I'm going to share it with you real soon. I started the desk last spring but it has been sitting half way done for nearly a year. This week I'm finishing it, I'm organizing my systems, I'm wrangling cords, I'm decluttering and I can't wait to share more soon. But first, let me share my shopping list with you.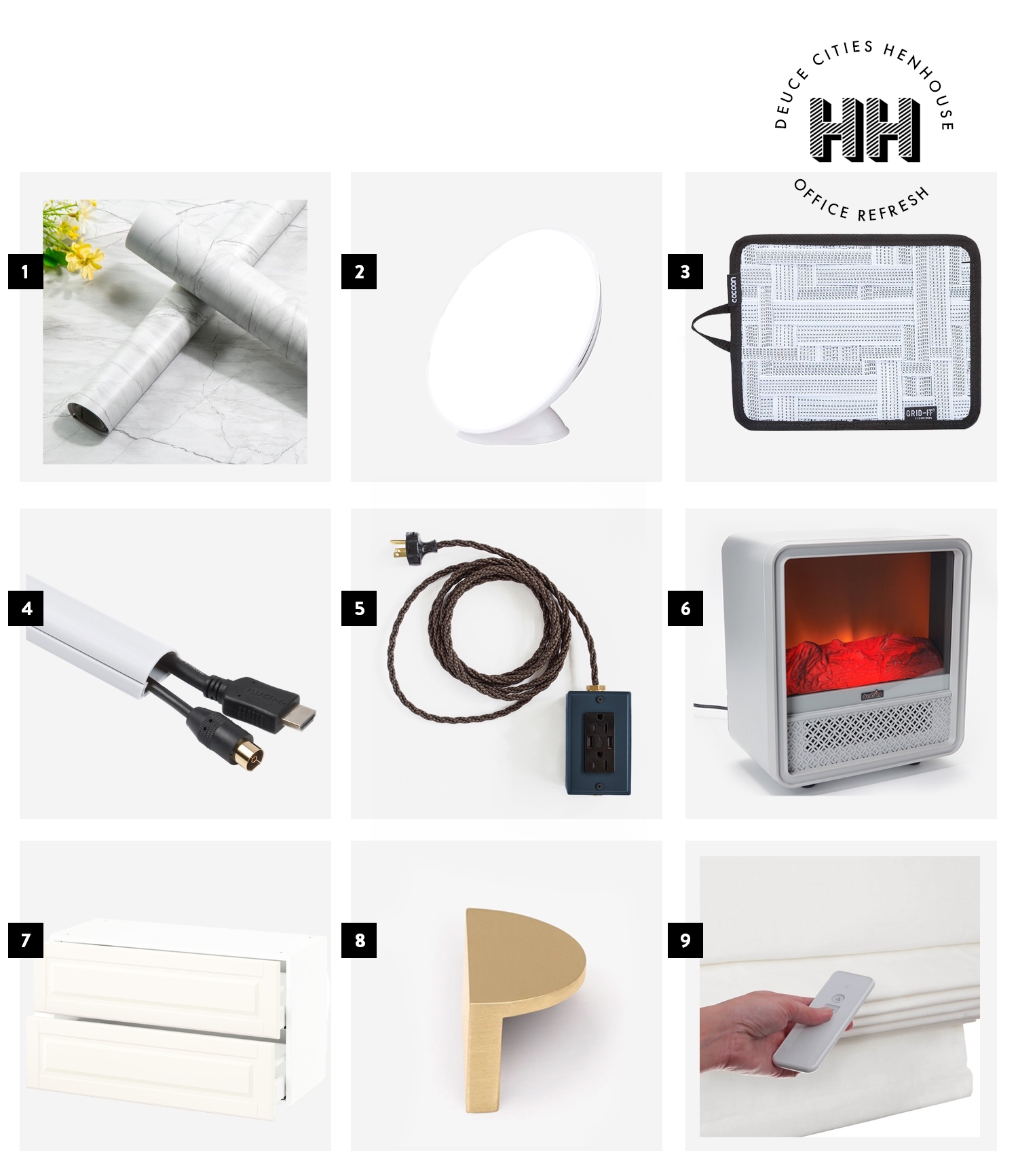 My other favorite tip for cord organization is have your visible cords be pretty. I built this USB charging station myself for a fraction of what these things cost store bought. Don't worry, I'll be sharing a tutorial on how you can build your own in the near future!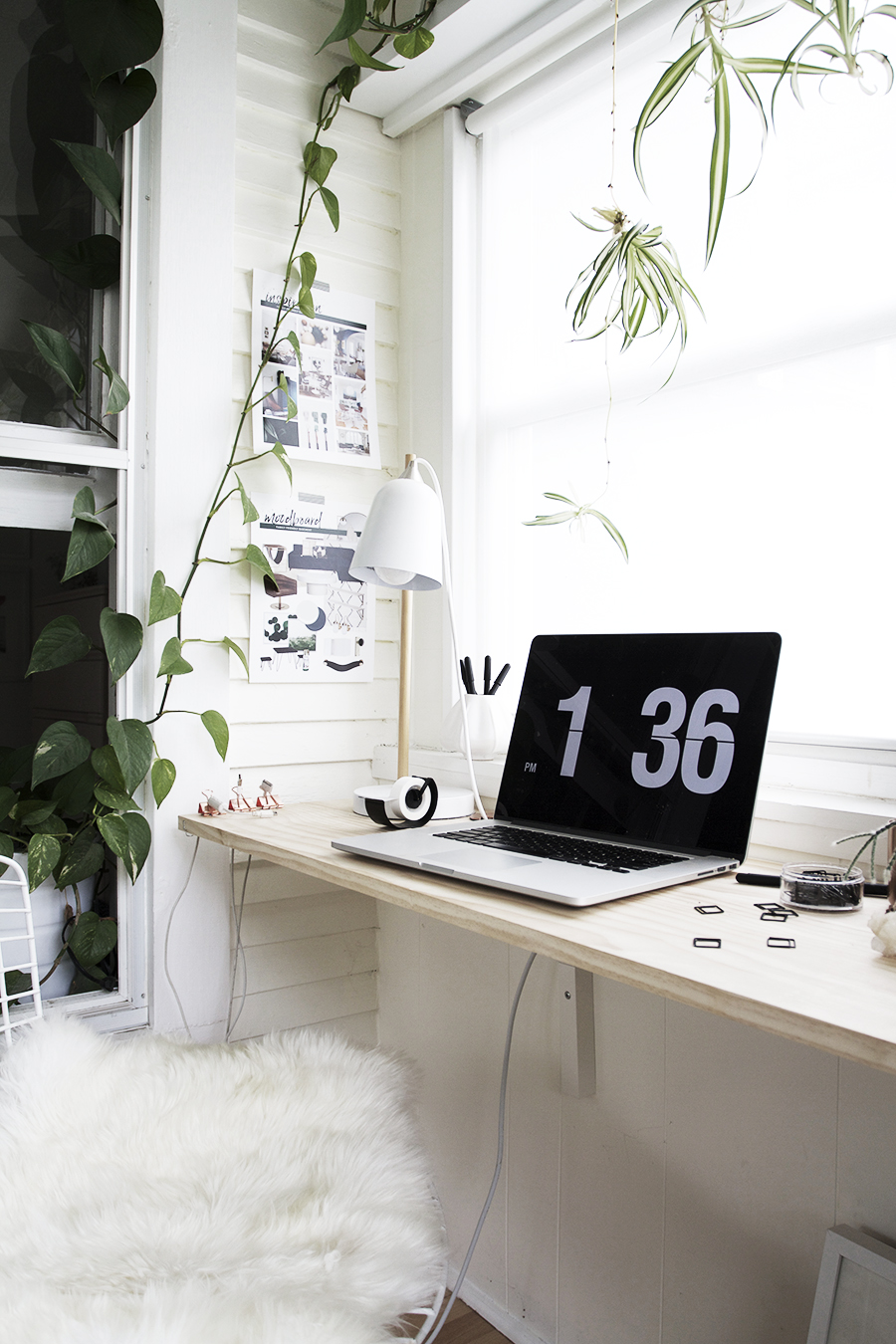 I'll be back soon with a progress report on my desk area. Can't wait to share what I've been working on this week.