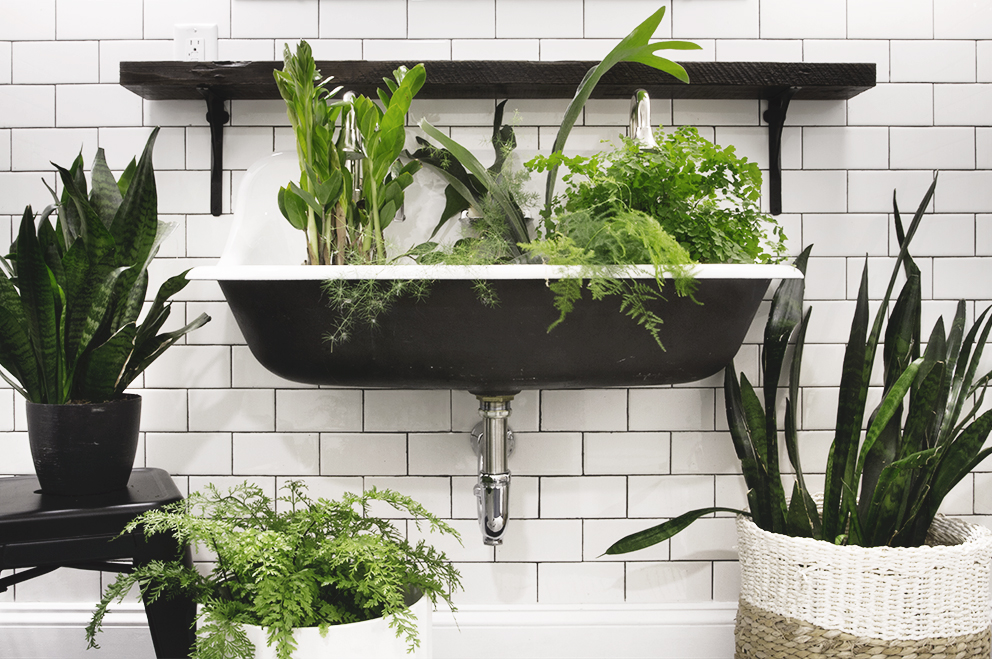 Dudes. Do any of you guys have a bathroom with no light, or low light? We do. Our new basement bathroom is nestled in the center of our home with no access to windows or natural light. If you're like me, you realize quickly that bathrooms of this nature need some sort of life to them, otherwise you might feel like you're spelunking in some deep dark cave on the edge of the nether portal. My solution to this prob was to add an exorbitant amount of plants to the basement bath. Okay, so the above photo is an exaggeration, but I do have three plants currently living in this dark windowless space. It def makes the overall vibe of the bathroom feel way more lush and inviting.
My shower is making home to a ZZ Plant that can basically survive in a closet. I have it nestled out of the way of the shower so it's not getting tons of water as it prefers to be on the dry side. I also have a Mother Fern sitting under the sink. I've never had this species of fern before, and I have to say, it rules. Unlike it's prettier sister, the maiden hair fern, this lady can deal with limited light conditions, has feathery fronds, and isn't as picky when it comes to watering, although you still need to keep her wet (hey-oh). Lastly, I've got a snake plant tucked away in the corner. Treat the snake plant (aka mother-in-laws tongue) bad, don't let it have any light, and water it when you think of it, OR DON'T, she'll be fine.
If your lucky enough for your bathroom to have a natural light source and you'd still like some plant companions, consider potting any of the following; Philodendren, Spider Plant, Ivy, Dracaena, or Pothos.
Three Plants that Thrive in Low Light Bathrooms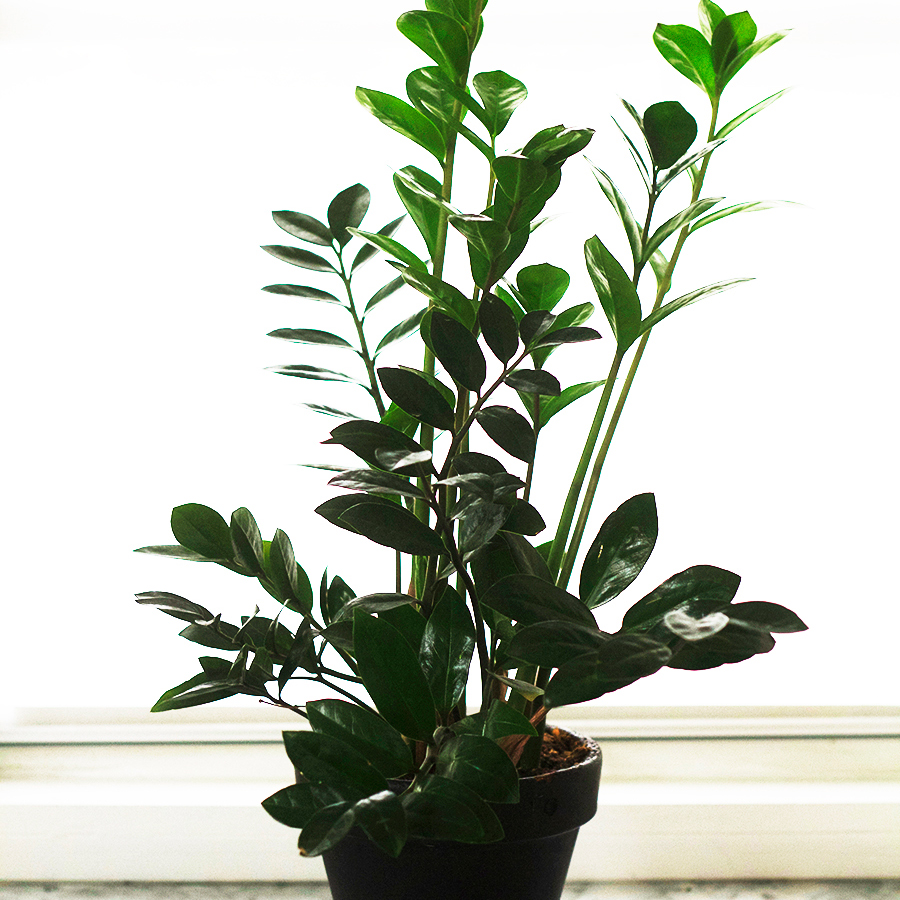 ZZ Plant
LIGHT
Does well in all types of lighting conditions.
WATERING:
Prefers less water, much like a cacti.
STRENGTHS:
Is nearly impossible to kill!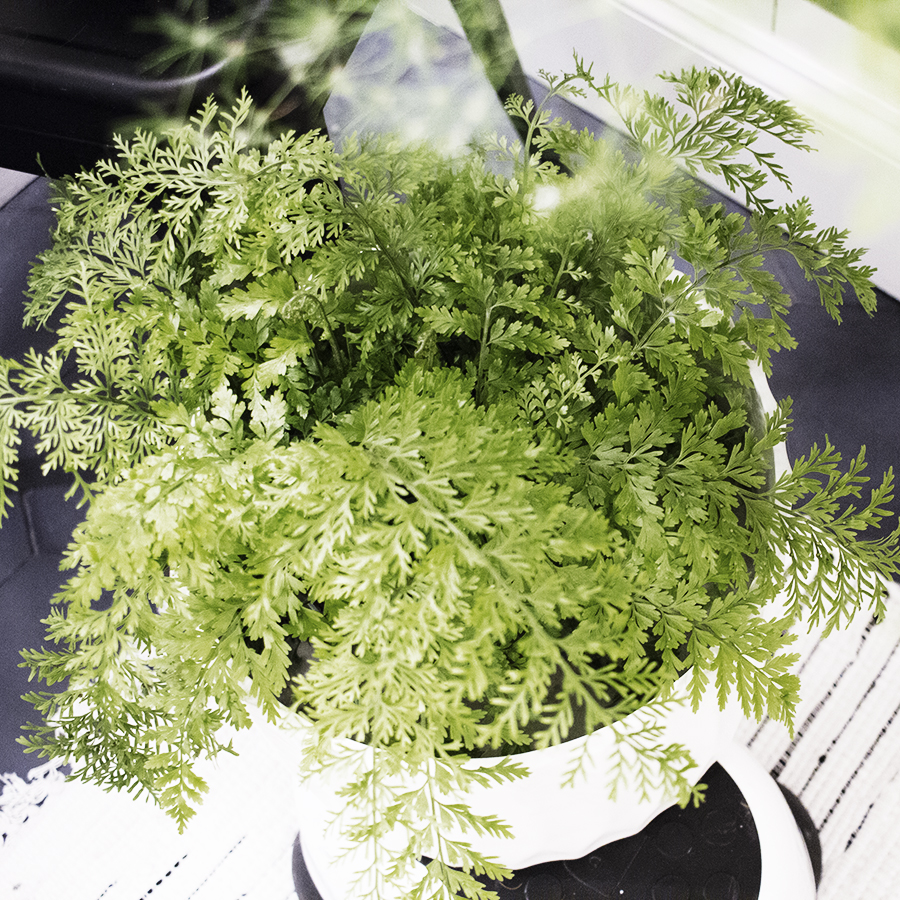 Mother Fern
LIGHT
Shade Loving, perfect for a windowless bathroom.
WATERING:
Humidity lovers that enjoy wet to moist soil.
STRENGTHS:
Does very well potted.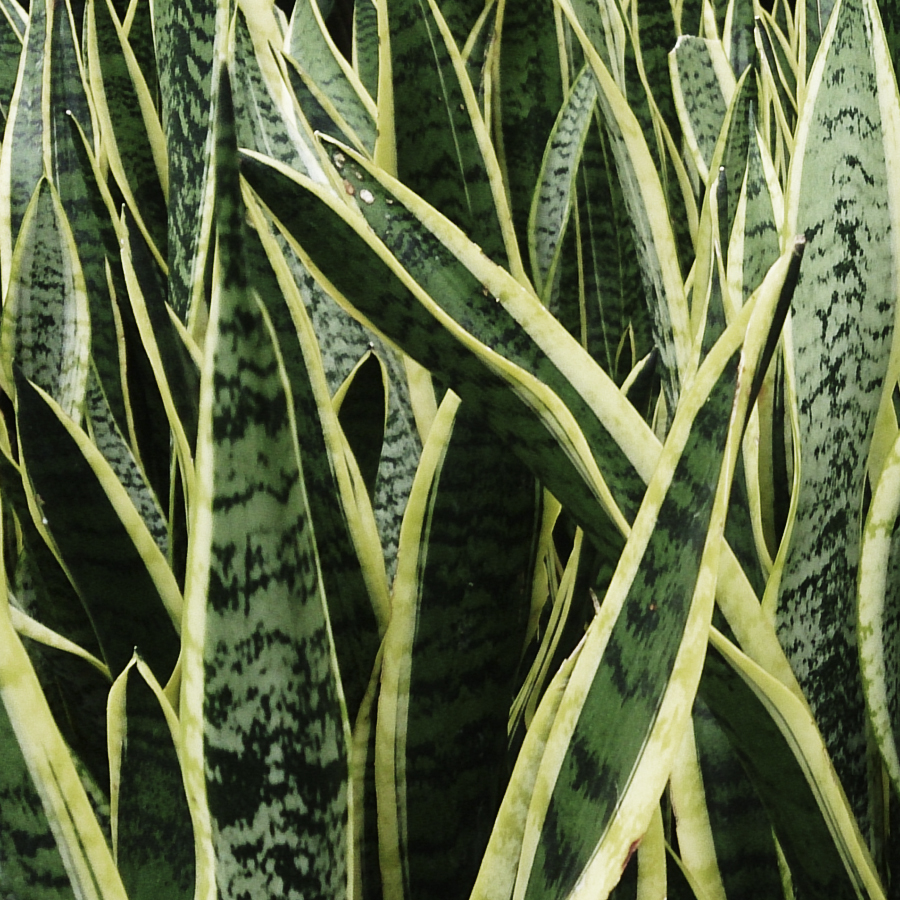 Snake Plant
LIGHT
Is very tolerant of low-light conditions.
WATERING:
Very flexible when it comes to watering, err on the side of less.
STRENGTHS:
Makes a good air filter for toxins.