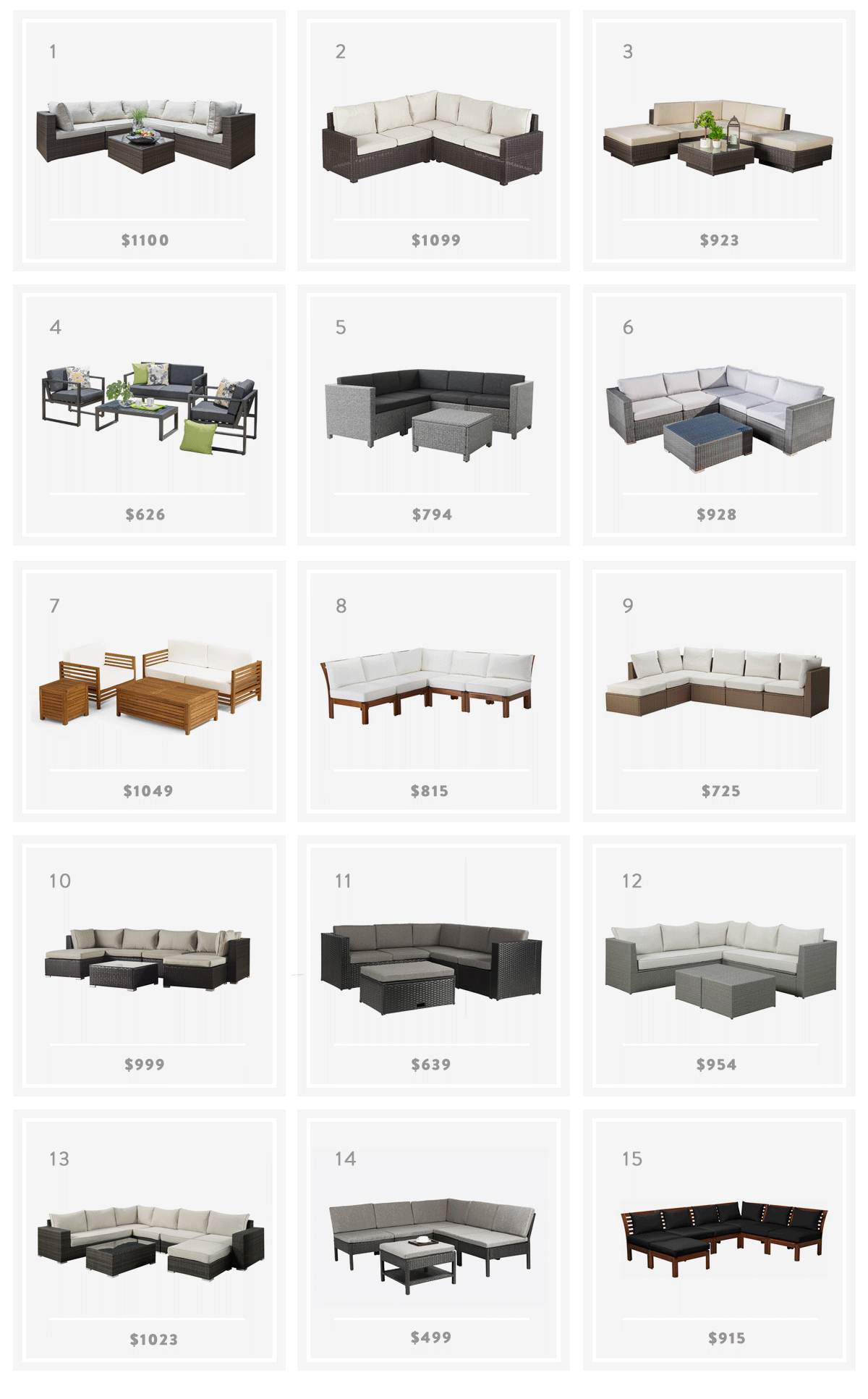 Wow. I thought I was going to make it through this winter season without experiencing the SADZ, but this week I have just been dragging. I'm sick of the chapped lips, I'm sick of the snow, I'm sick of the dirt, I'm sick of the gray, I'm sick of coats and boots, I'm sick of pretending I'm not wearing pajamas all day, I'm sick of it all!!! I tried to fight the good fight this year, I tried to embrace the winter as best I could. I/We did a pretty good job for sure, but man, it's been getting to me! I don't know if it's necessarily mentally healthy to start dreaming about the spring, but I'm doing it, and it's soothing. Wrap me up in a blanket and give me a pacifier, (aka a device where I can search for patio furniture and research decking), and I'll be happy-ish, at least I'll stop crying.
Aren't you guys glad you come here :)
Anyways, I'm still very much considering transforming our concrete slab located in the back corner of our yard into some sort of useful and pretty patio, wherein we can chill all summer long. In doing such considerations I have also been ruminating on a budget, and have been trying to figure out if this thing is really possible. My ideal situation would involve this project costing zero dollars, but since that is kinda unrealistic, I'm searching for affordable outdoor sectionals that still look not-totally-crappy. There are some contenders in this bunch, and I'm still very much always liking the price of the Ikea pieces, I'm just wondering how well they really hold up and look. Anyone with experience in this dept please chime in and let your girlfriend (aka me) know what you think. Part of me sometimes just wants to blow the budget and go for a piece like this, because A) it is large enough for me and all of my friends to hang out on, B) has nice mid-century-ish lines and tufting, C) looks a little bit more tailored, and D) has not that boring brown wicker that most of America must love. Howeves, that would defeat the purpose of having a budget and I'd have to cut somewhere else, I'm proposing the kids' school lunches. Out of this selection the top contenders would have to be #'s 1 | 10 | 13 & 15.
Thoughts? Have you been there, done that? Do you own an outdoor sectional? Do you hang out on it all the time, or never? Let me know!
And cheers my fellow Eirelanders, my ancestry DNA tells me I'm 11% Irish, I'll probably have to drink some Jame-O and eat a potato tonight, shucks.