Friends! I love dark blue. Did you know this about me? Well it's very true. I always thought my favorite color was green, but I don't think that holds up anymore. Although I love almost every shade of green, blue is my true BFF color.
With the fall being all like "hey, I'm chilly and gray and I'm taking all your day light away", I'm all like "this fall business sure makes me feel cozy, I think I might sleep a lot and watch a bunch of tv, and oh for some reason I like the color blue a lot."
Anyway. I like blue, I like it in my home, and I don't want a single room to be without it, and I'm fine with that. Here are a few of my recent blue favs.
Do you have a color that you just can't resist liking?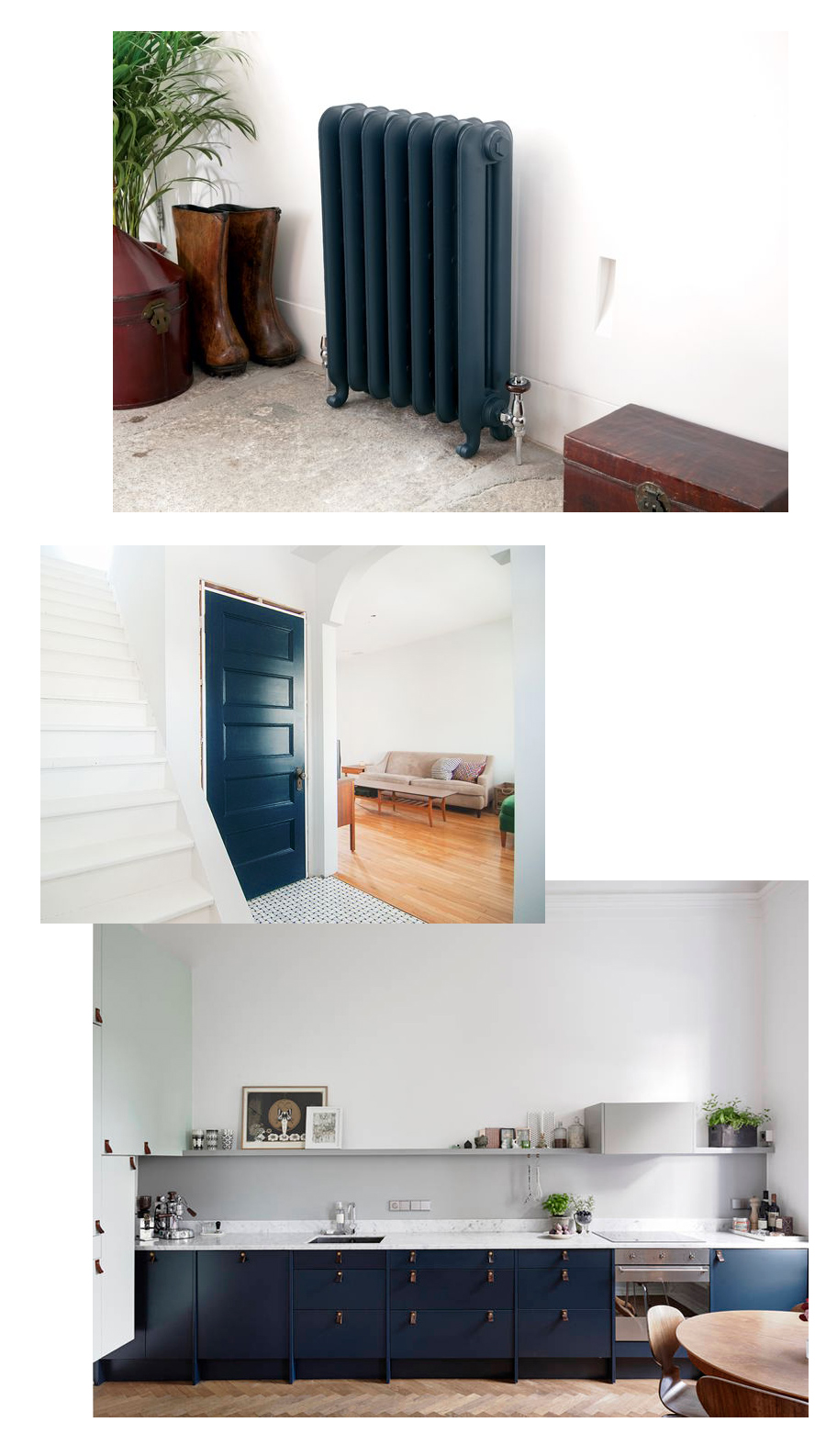 In other Scoops News™: I'm keeping a PMA. I've been pretty busy lately doing really boring stuff and I figured you probably didn't need a post with photos on how I cleaned my washing machine and figured out to actually do laundry the right way. I've also made a few super delish meals, including a birthday celebraish feast last friday evening (for some guy I know that is turning 34) that included homemade ravioli and squid ink pasta. Anyway, doing all this mundane homemaker crap is really making me feel good and centered. Yay for routines!
In the coming weeks I'm gonna start tackling a few bigger items, and I'm ready. So. Ready.
I've got the fall gardening itch – I've been working on restructuring the foundation garden in the front of our house – I'll have more to share on that this week. I've got to do the dreaded-fall-garden-tidying to get ready for that white stuff. Also, I kinda can't stand my fence stain, after a summer soaking up the sun it's look very brownish-orangeish and I think it needs one last coat of dark, dark stain.
Although I love our kitchen table, I think it's time for an updated piece of furniture. I've got plans in the works for a new custom tabe (aka table) on the cheap. Oh and then there is that basement-project-thing that is still waiting on me to finish the stairs, countertops, floating shelves and the entire bathroom.