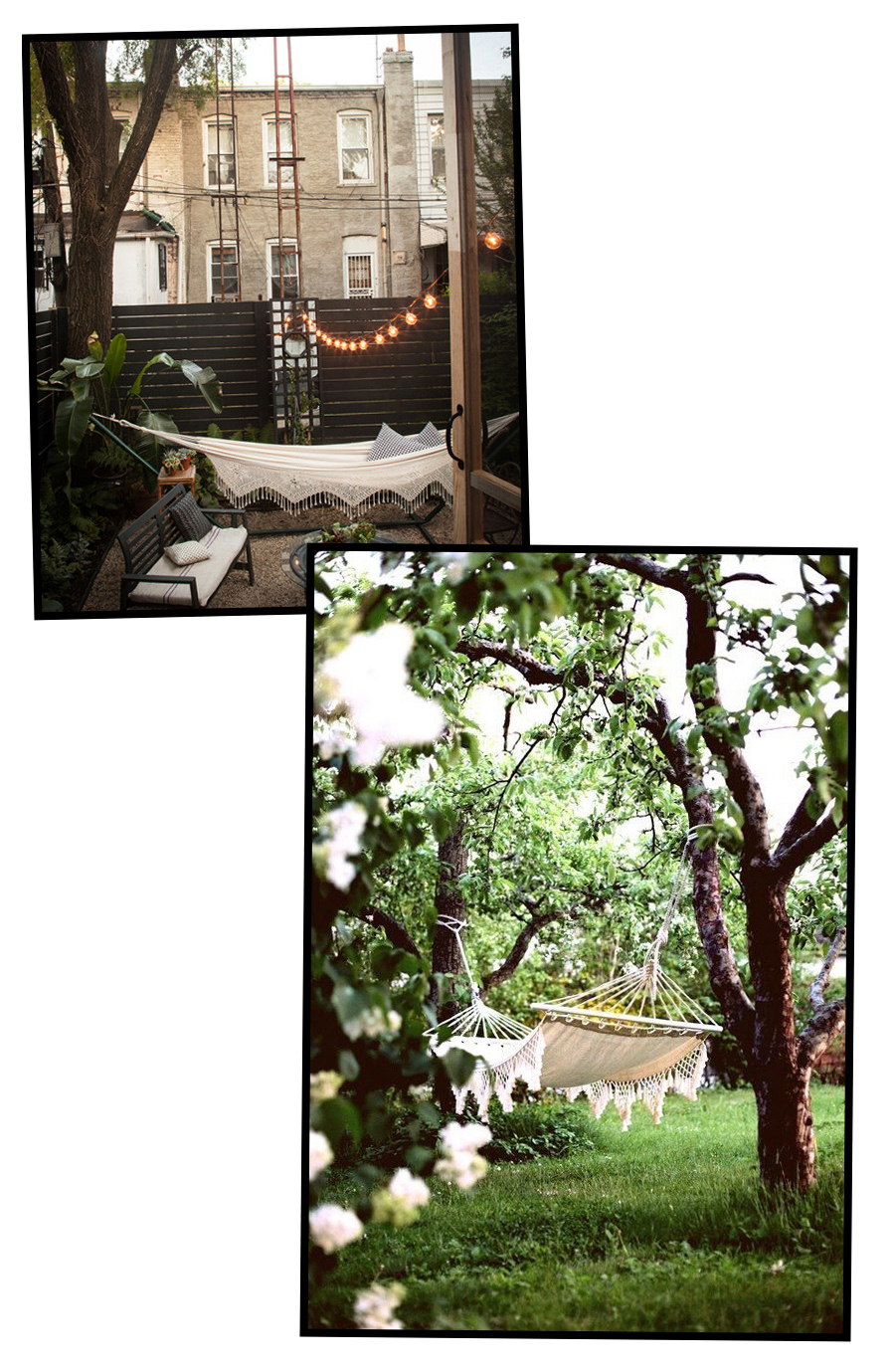 Yo Bros. Just dreaming about spring over here and wondering how you guys feel about hammocks? I feel very good about them, and am very much considering adding one to my backyard-garden-vibes. What do you think? I think it could probably make a totally great mother's day present for a super cool mom (such as myself) who likes to chill in hammocks. Hint to the fam.
I don't have any good hammock trees though, so I'm thinking about getting one of those wood arc stands. My husband guy thinks the wood stands looks like pirate slave ships, but I think they look cool and modern and have a bit more character than one of those generic green metal stands. Any of you cool dudes have experience with hammock stands?
I'm also still liking those white Nicaraguan hammocks. I've had my sights set on one of the puppies since last spring. I think the crocheted edges add so much hammock magic to the standard woven hammock.