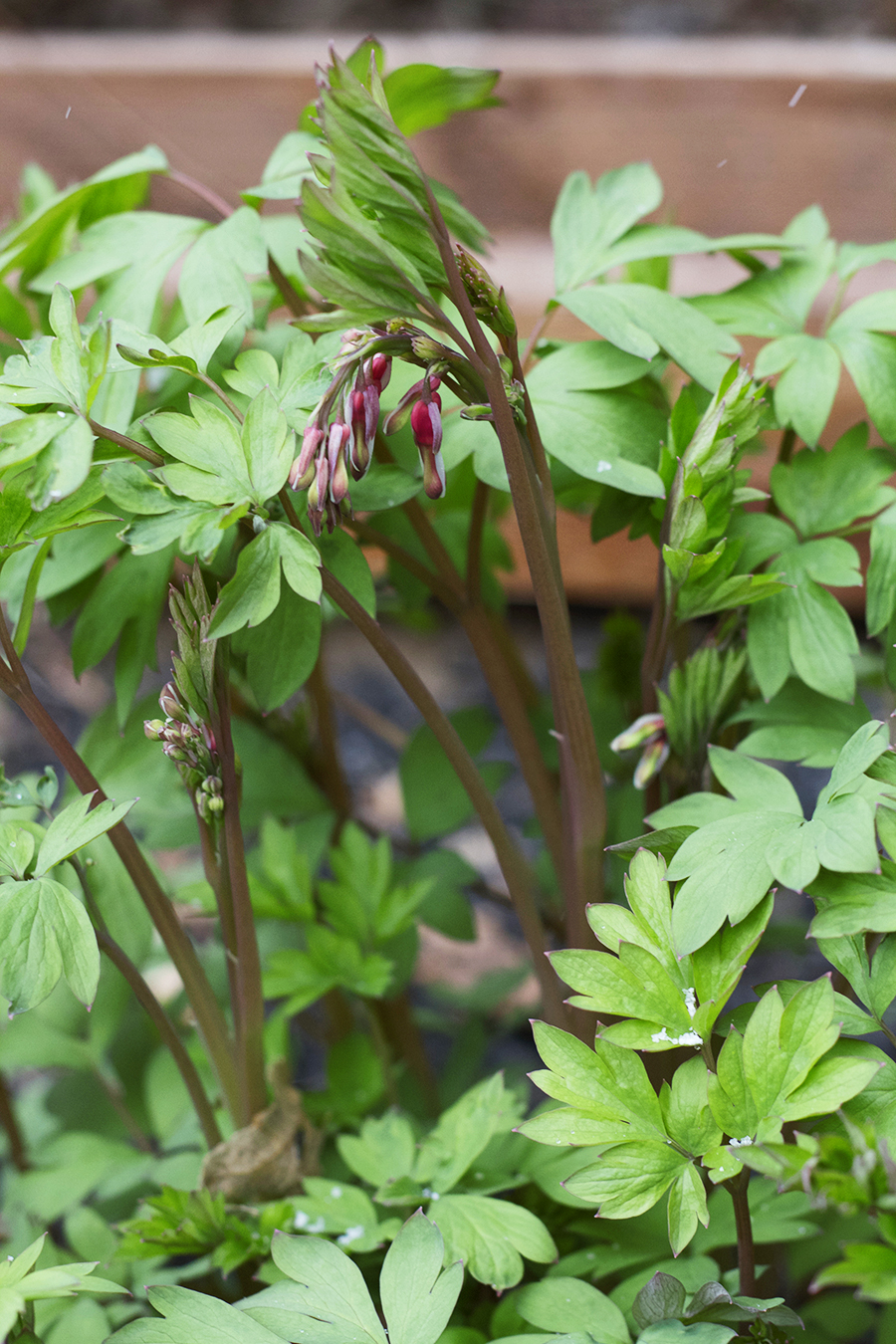 Hey Guys. What can I say? It's currently snowing on my bleeding hearts and I am taking care of arguably the sickest three-year-old in Minneapolis. Things are moving slow the last few days and it's driving me nuts because I have the unstoppable urge to do all of the things at once. What does one do in times like this? Make a list and tell the internet about it? Okay, sure, I'll do that.
I have so many different things I want to do this spring/summer and I can't wait to get started on them all. Besides trying to get this basement project underway, I want to do a lot in the yard and in the porch. There's tiny bits of landscaping that need to be done, seeds that need to be planted, planter boxes that need to built, garage doors that need to be painted, concrete slabs that need to be stained, patio furniture that needs to maintained, lawns that need to be seeded and cleaned up, stairs that need to be built, fences that need to be stained, trees that need to be pruned, ceiling fans that need to be installed, and I might have accidentally broken the wall shelves in the music room. Point is, there's lots of stuff to do and I am currently not taking on any of it.
For now I'll scheme and plan and share some inspiration as I go.
Spring To-Do List!


▼ Wash the Exterior of the House
▼ Get Seeds in the Ground
▼ Edge and Seed the Lawn
▼ Clean out the Basement
▼ Replace Front Stairs of House
▼ Add Ceiling Fans to the Porch
▼ Install Blinds to the North Side of the Porch
▼ Clean up & Edit the Foundation Garden
▼ Plant a Birch Tree?
▼ Finish Staining the Fence
▼ Prune the Trees
▼ Fix Shelves in Music Room
▼ Paint the Big Garage Door
▼ Build New Garden Flower Boxes
▼ Exterior Light Replaced