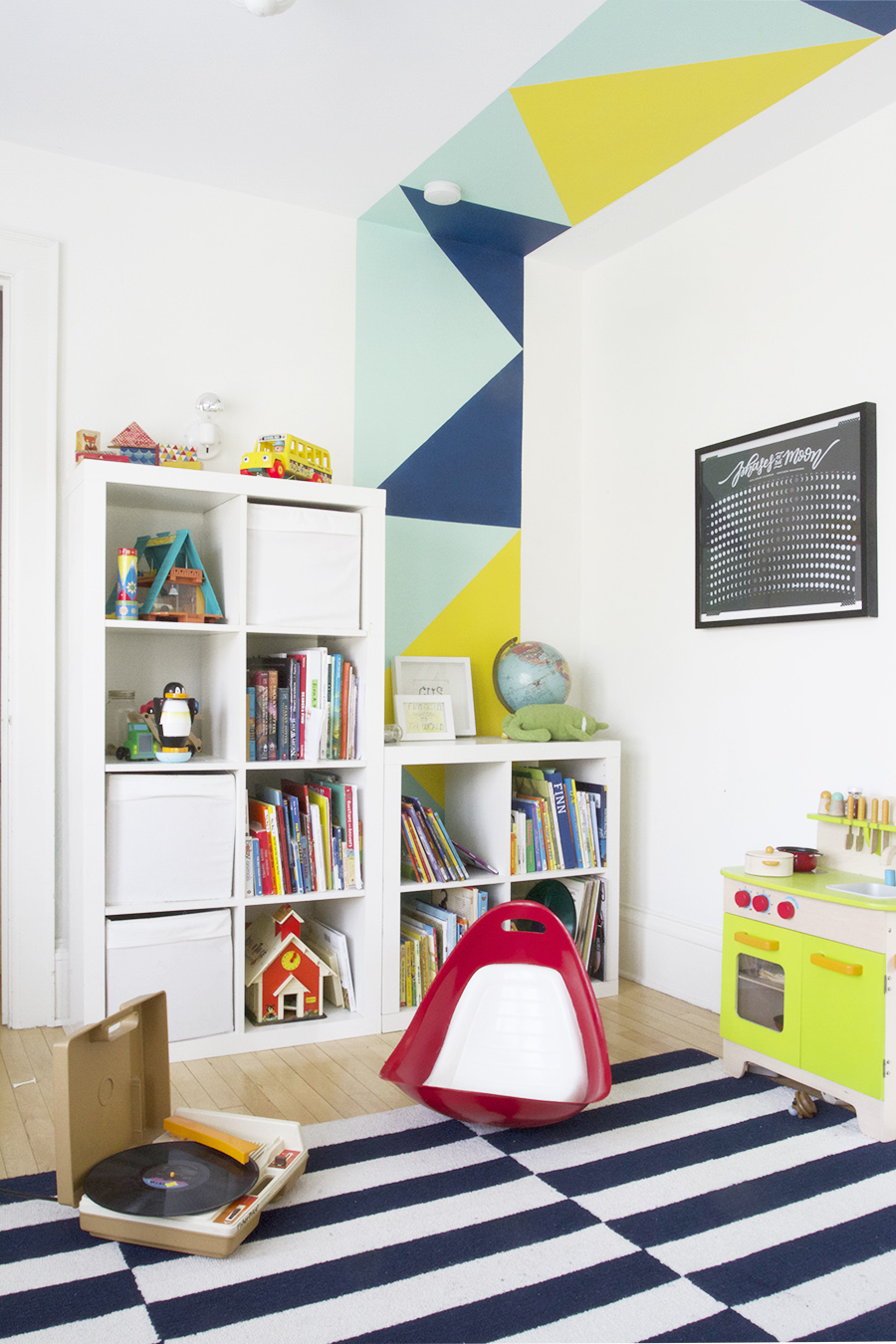 So, guys. I've been wanting to buy this certain rug for the boys' room for a long time, and after waiting for-like-ever, we finally purchased it last month.
I know, buying a rug isn't the most exciting thing in the world, but I thought that after waiting for so long it was at worth a blog post.
There's a lot that happens to your relationship to an object or thing if you decide to hold off and wait for it. Either the heart grows fonder or you get over it, (and go out with someone else). Simple as that. I knew I loved this rug before I knew how the boys' room would change, before I knew I'd add that crazy geo pattern to the walls, before I painted it white, and before I purchased the bunkbeds. I knew that if anything would happen to this room it needed to involve that navy and white striped rug. I just liked it soooo much.
The rug was reasonably priced at around 300 bucks with all the discounts and such that RugsUSA is constantly throwing at you. It wasn't just the price that made me wait it out though, it was the principle. I've been trying very hard to really consider how much I want, or as it were, need something, before I purchase it. I don't want purchases to be things that are temporary, I want them to last. Even if they don't last in that specific place they were intended for, I want them to be able to transition to other parts of our home, be reused and repurposed. I want to get the most out of them, I want to make practical thoughtful decisions about the things I purchase. I want this because I think its time that we all start doing this more often.
Sorry, I know this is like my second tangent in the last two weeks, I must be getting old and delusional and thinking my opinions matter and you want to hear about them.
I think we should start thinking about the impact the choices we make has on the environment and our surroundings. I think we should wait for it before we really go for it. I think we should all try and suppress the impulses and truly consider before we buy more.
I'm not perfect (duh). I buy crap I don't need at Target and Ikea too often. I'm just saying, the more we all think about what we spend our money on, the more impact it has.
Anyway, I like this rug, and I'm happy I waited for it.

One last thing about the GD rug. Okay, I really like this rug because when you look down the hallway from the boys room you see the second level of my home summed up in rugs and color palette. The blue in the boys rug ties right into the navy of the sofa in the bedroom porch. See? It all make sense, this rug was essential to this plan.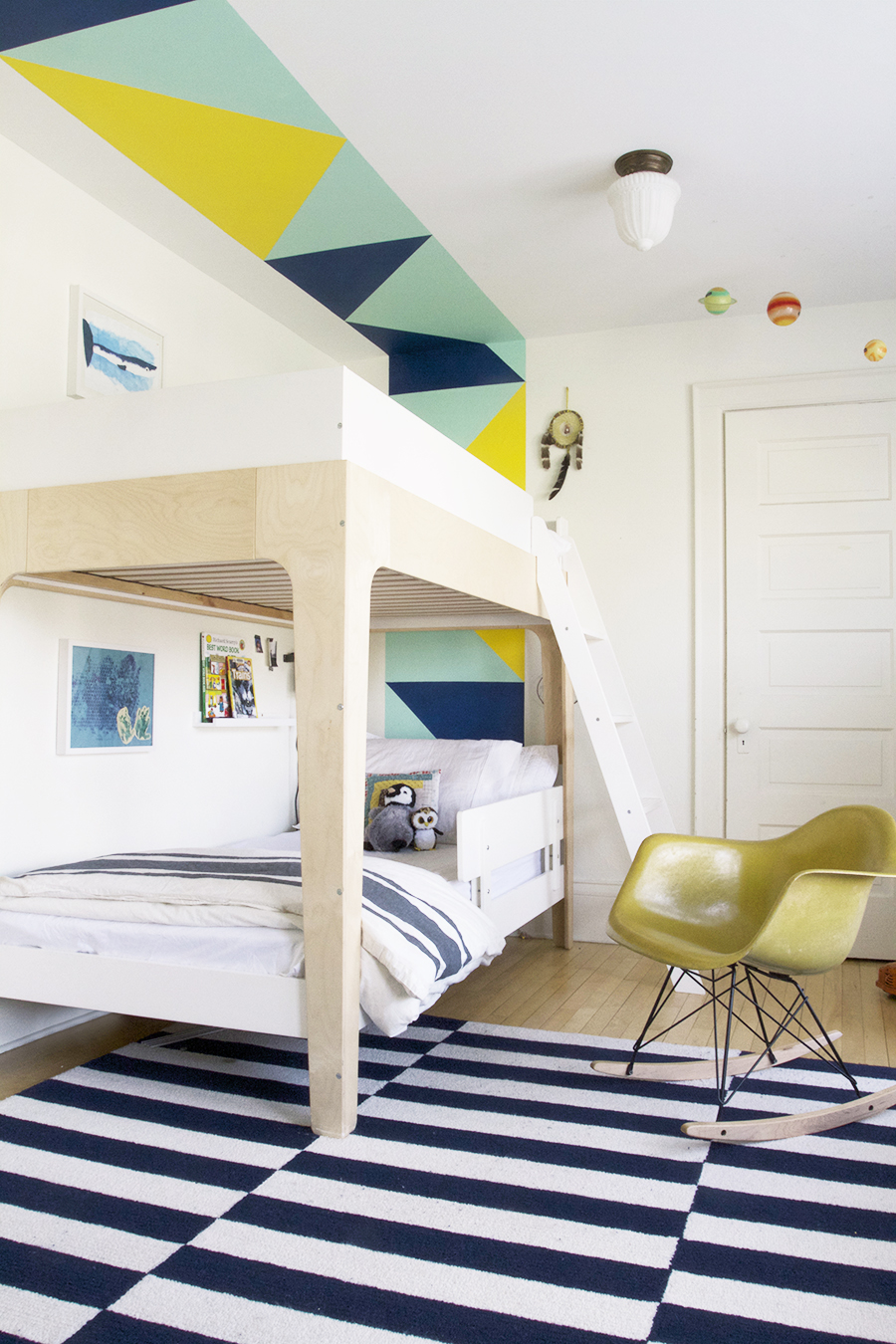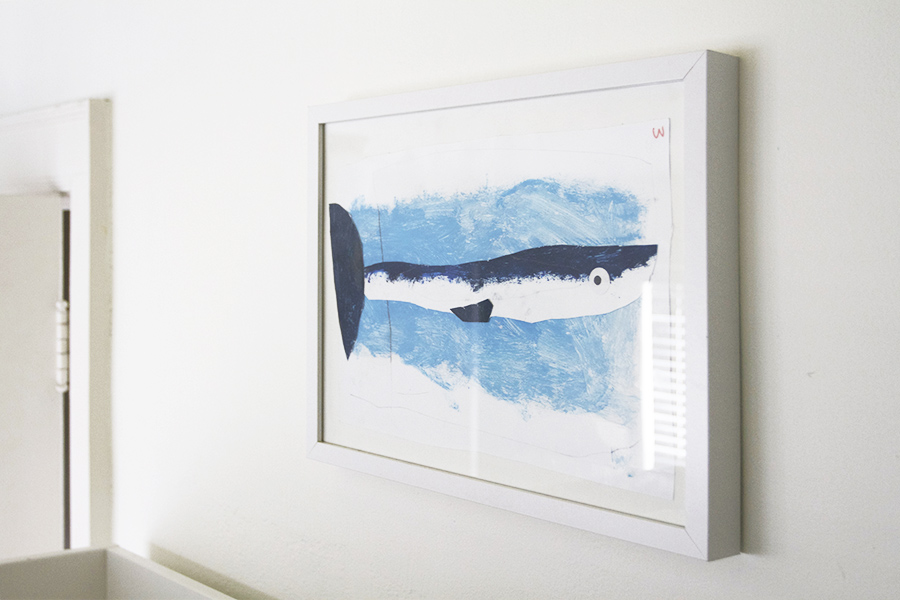 Last month I shared version 2.0 of the boys' room with you – today I'm sharing the more updated vs. 2.1. We added some kid-made-artwork to the wall on both levels of the bunk. I really love Finn's whale. Gus has hung up some art too and they are both so proud of seeing it framed and displayed on the wall.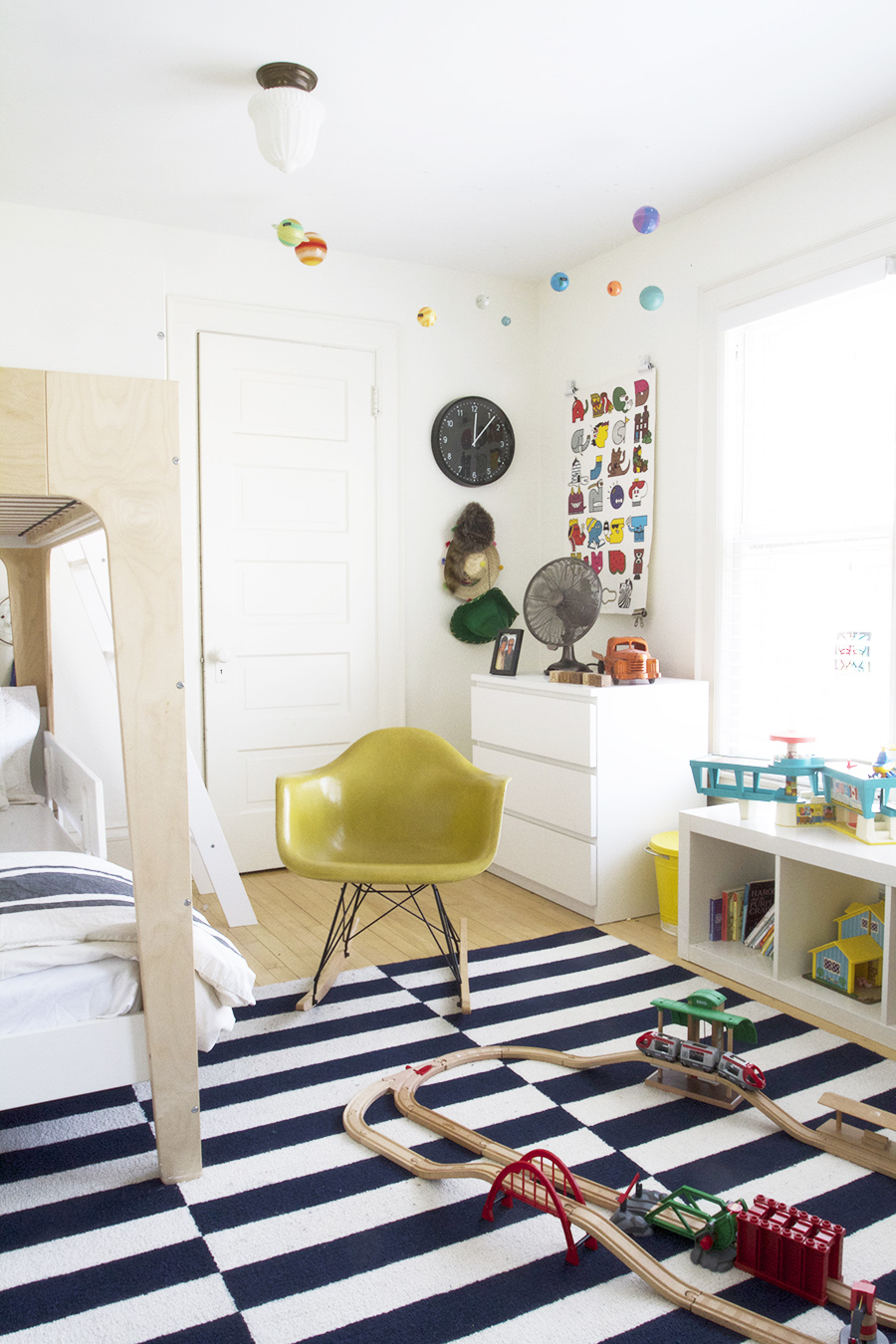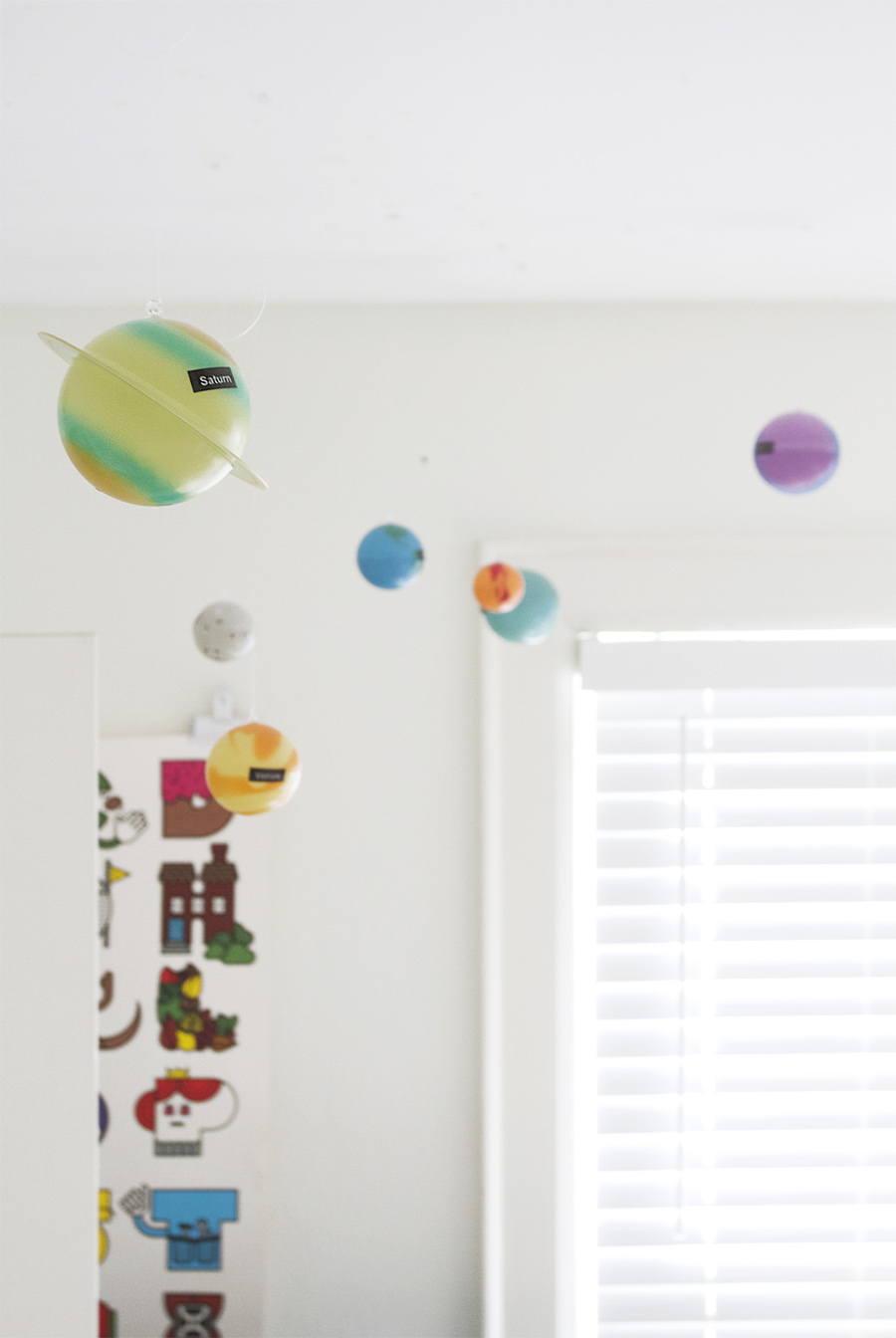 Keeping the walls white made it easy to add lots of colors with all the kids toys n' stuff. These are Finn's planets. He loves space, and black holes, and Neil deGrasse Tyson and all that stuff so much.
I've also tried to go through and make all the toyz more organized and accessible for Gus. We use this low shelf as a place for him to set out his toys and play, and the toy boxes are all organized by type of toy. It has really helped, and Gus loves playing in his space. The toys don't float around the house as much and they stay relatively organized up in their bedroom. My kids appreciate order too ;)