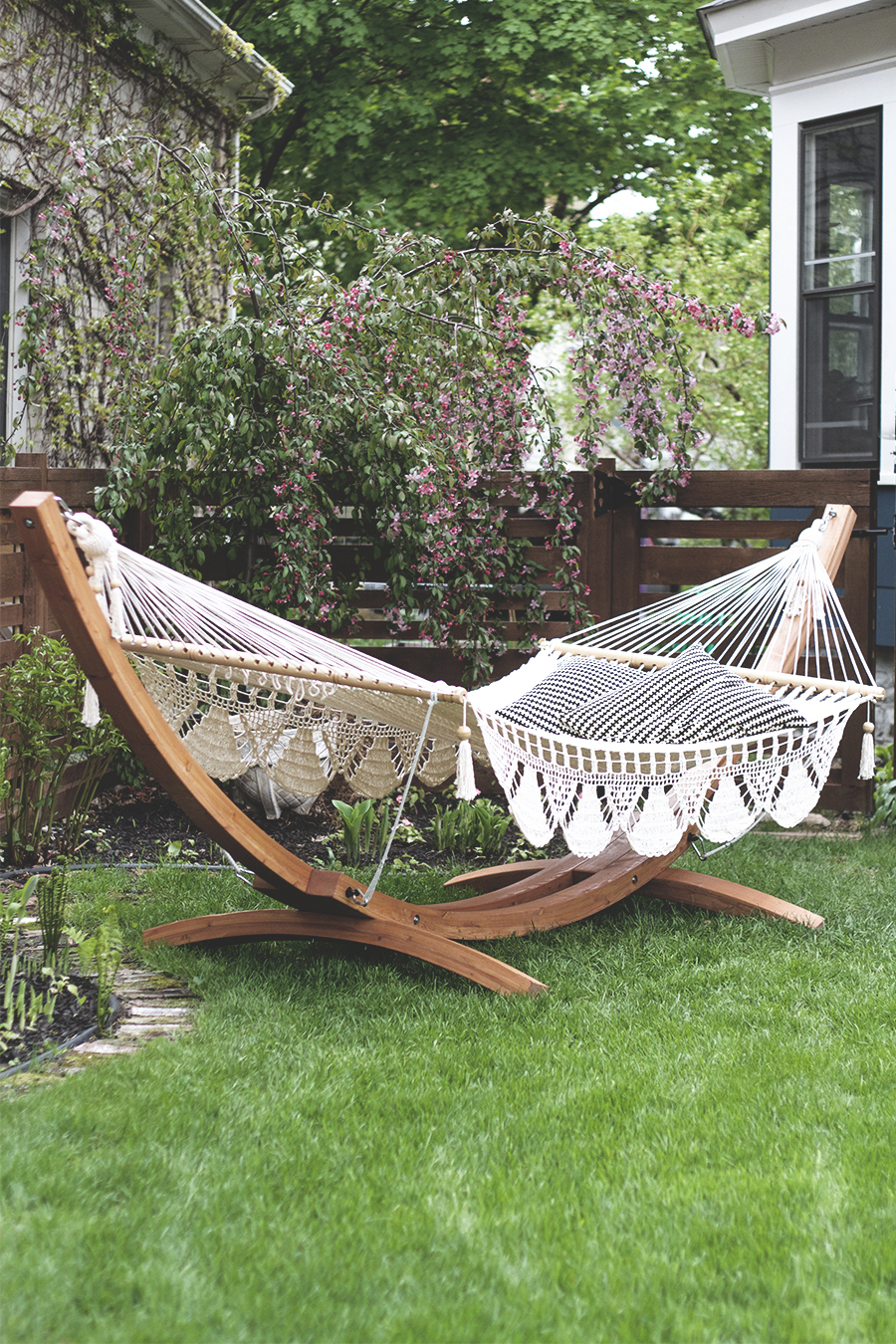 Guys! Check out the best new thing to happen to happen to my backyard dream scene. My new hammock, lovingly given to me by my boys for Mo's day (aka Mother's Day). I'e been thinking a hammock could be a really great addition to the backyard for the last year or so, I just wasn't sure about the size. Our yard isn't that big, and the lawn is valuable real estate. There are baseball games, soccer fields, bocce ball courts, croquet courses and wrestling matches that need to have room to be played on the lawn. Although I'd love to turn it all into gardens, the boys need their green space and I don't want to impose on their lawn. We decided that if a hammock were to be purchased it could be tucked into the yard in the corner, nestled in right next to the crab apple tree, which just so happened to be blooming, "thanks, tree".
The hammock is a little imposing, but I think generally it adds so much pretty to the yard that it's worth it.
Last year I got tuned into Nicaraguan hammocks, and I knew that if ever there were to be a hammock for me, it would be one of those. Then after visiting Tulum this winter, I really knew hammock-time was in my future. I almost purchased a hammock in Tulum, but not knowing where I would put it, or how I would hang it, I decided to pass.
I spent hours researching hammock frames and hammocks before I came up with a combination I felt confident about. I purchased the hammock here, it was the best sized Nicaraguan hammock I could find to fit my 14′ arc frame. This was one of the only 14′ cypress arc frames that I could find that sold separately without a hammock. From what I could tell, there are basically two or three companies that make these arc hammocks in different sizes and wood varieties – the frames are sold wholesale to all sorts of catalog websites with different hammock combinations, so you just have to dig around the net for the best deal.
So far, so good with the hammock. I spent a few hours hanging in it with my boys mother's day weekend. It can fit me and two young bros, and the kids can climb in and out of it easily. The hammock is anchored to the frame on all four corners so I don't have to worry about those dudes tipping out of it – or what is more likely – they try to flip it on purpose.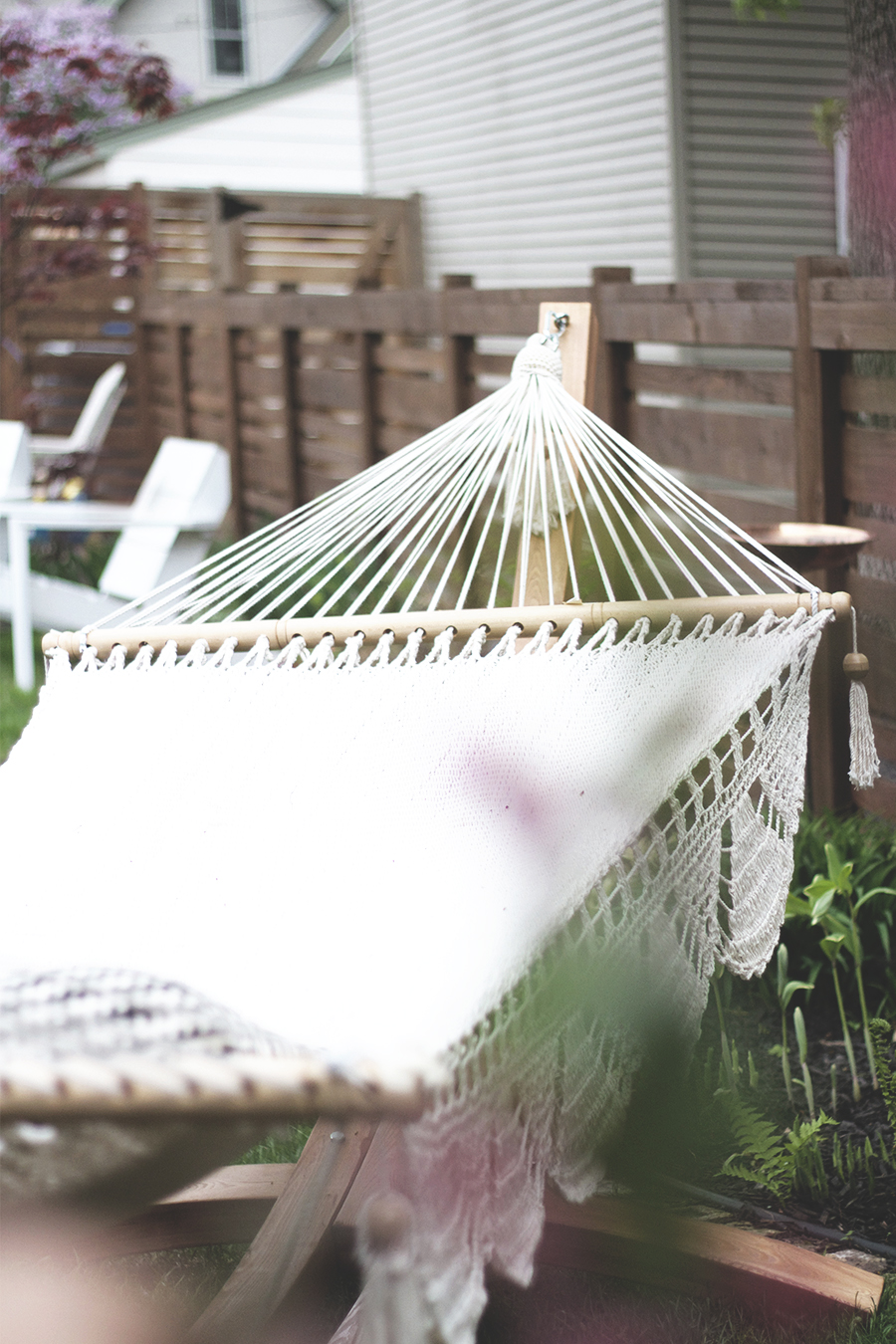 My favorite part is the crocheted edges, perfect for the garden-dream-scene.