Whazzzzzzup people? I'm back as promised with some pics — okay, a lot of pics — from our recent trip to the shores of beautiful Tulum, Mexico. Tulum is located in a jungle that is on an ocean a mere two hours south of Cancun. It's totally amazing and beautiful, the locals are wonderful and welcoming, the air is warm, the beaches are beyond compare and the food is excellent(tontitos). 'Tontitos' is one of those things I probably should not tell the internet about, but whatever, it's fun to say after about every word when you're pretending to speak Spanish. You should give it a try and bastardize another culture's language with me!
We've vacationed in Cancun twice before it doesn't even come close to comparing to Tulum. Forget the tourists and replace them with ex-pat hippies in MC Hammer pants and you'll get the vibe. We rented a house in the heart of the city central. Hidden behind a 12′ plywood facade is a modern house called Saamal rented to us by a charming French man named Renaud. It made the perfect retreat for my budz and I. We ate out a lot but also made a few meals at home. Our days were sparsely peppered with a handful of touristy destinations but mainly anchored around the beach.

At the end of our first day I started to feel ill, tons of painful stomach cramps, but like a jerk I ignored them and pushed through. I swam around an underground ceneote doubled over in pain for a morning, then I made the very unwise decision to say say "eff it", and followed up my swim by eating some delicious food and drinking a bunch of stuff. Later that night I went home and made peace with the fact that I could not drink this pain away. Me and my fever tucked ourselves into bed and stayed there for the next day and a half. Don't drink the water, bros – even in your coffee.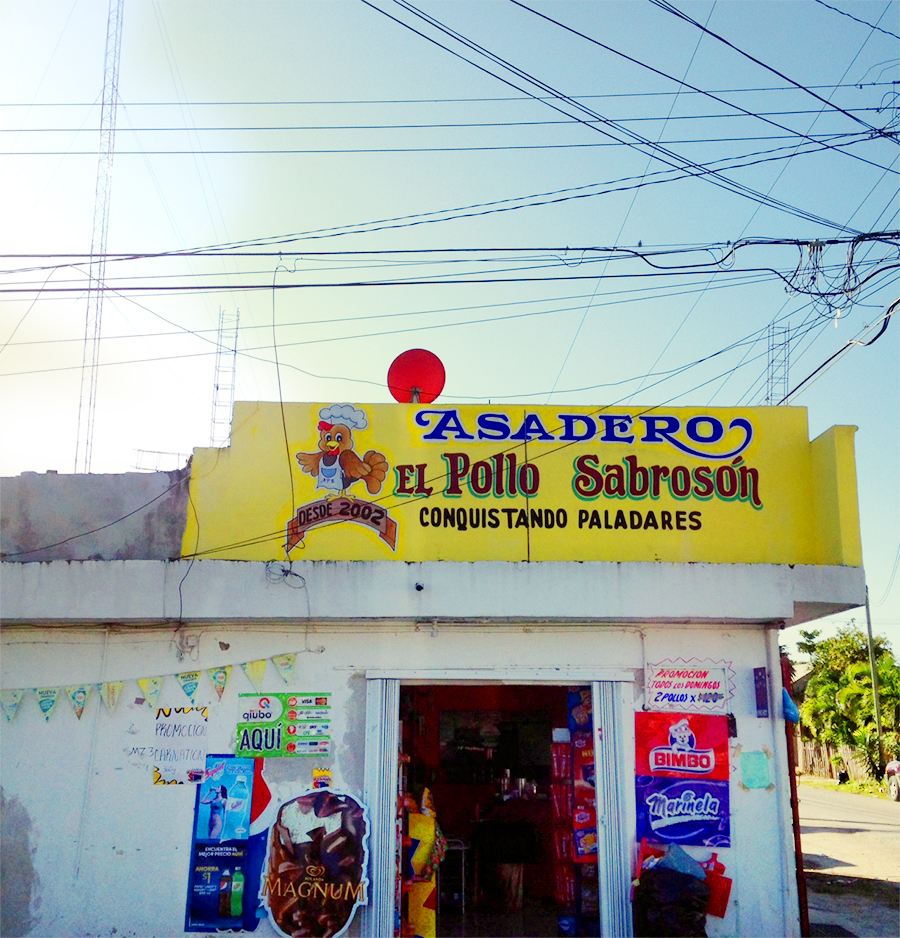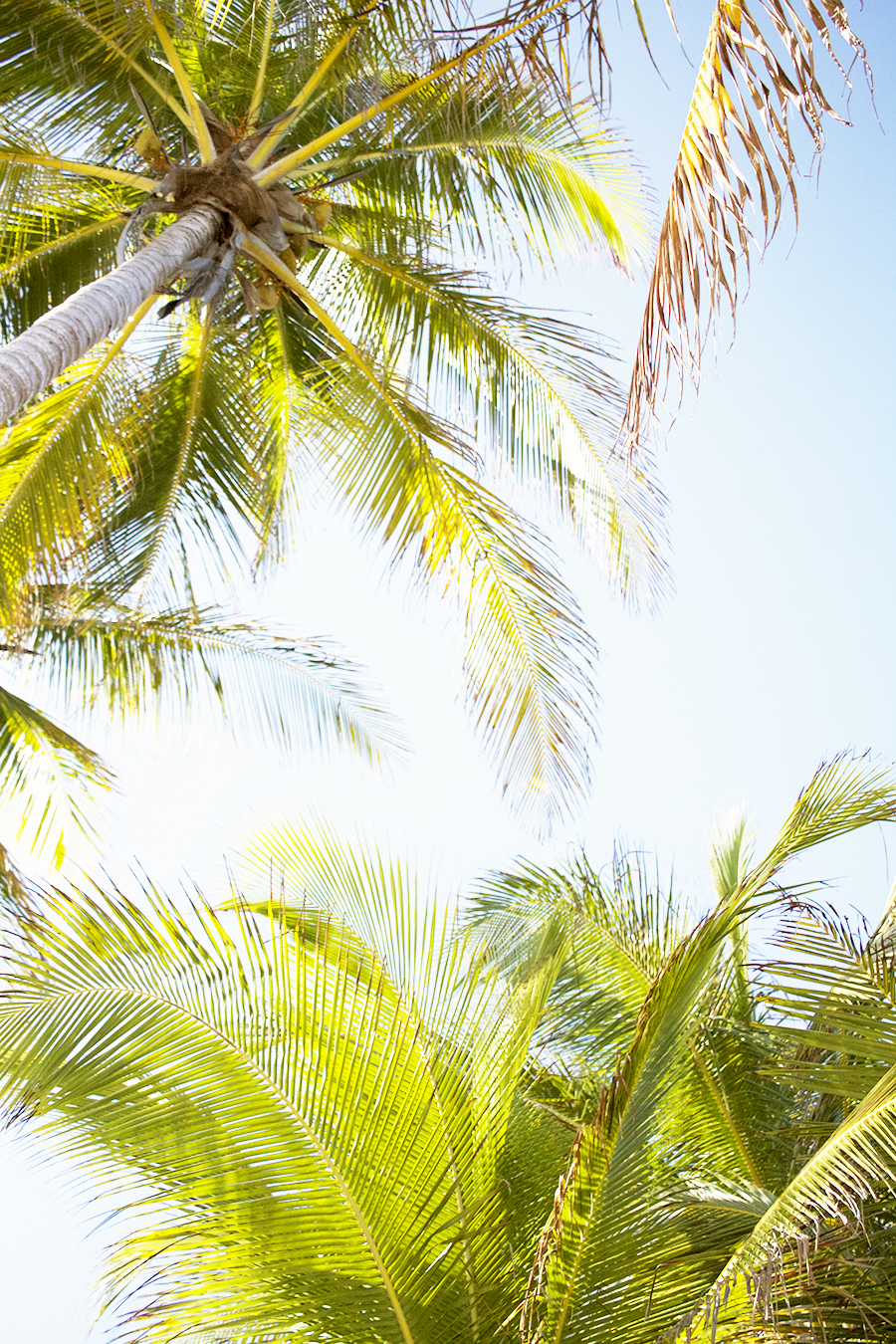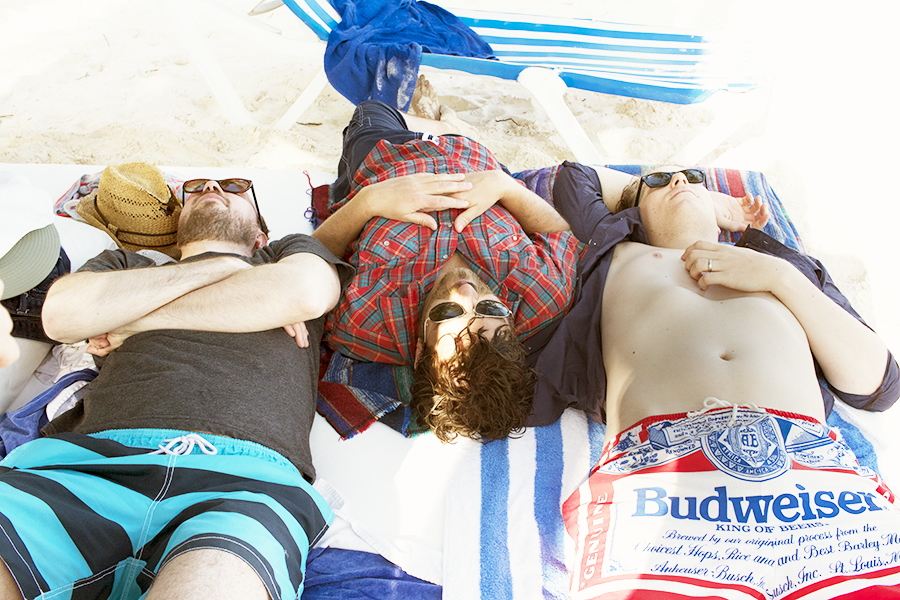 Hey you guys like inside jokes right? I mean they are usually hilarious to other people. Here we have pictured Vaughn, Dan and Ron (respectively), the faces of the worlds most successful company, Highly Pun LLC.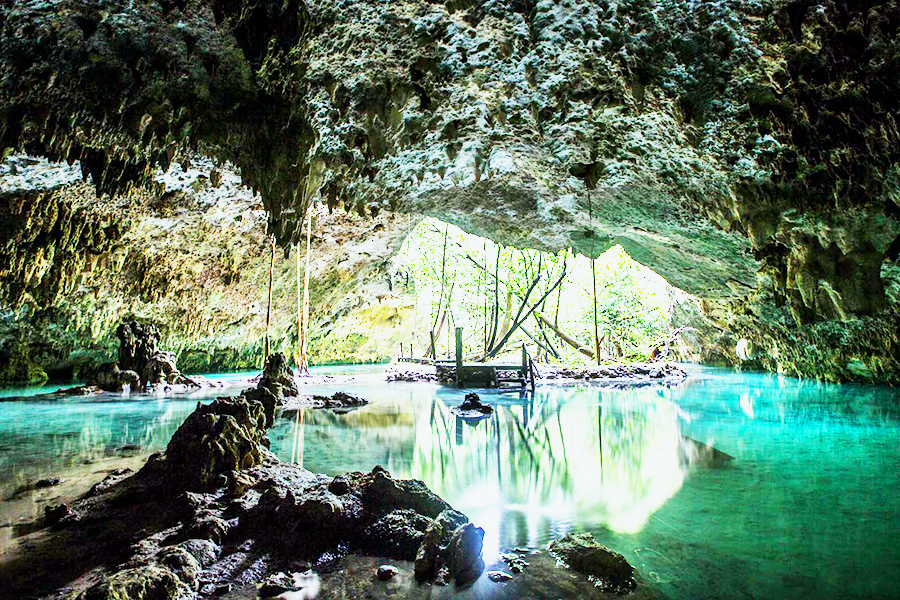 Photo Via www.elcaminodelaloha.com
Sights to See
We were told by a bunch of taxi drivers that the Pet Cemetery Cenote was the one to see. Although I'm sure they are all pretty cool. This one did have underground caves with stalagtytes and stalagmytes you could swim around. I'm pretty sure we were being filmed for some sort of Discovery channel cave divers show.
So I didn't make it to the ruins, this was the day I was in bed with a 102º fever, but my friends did. They said it was cool and that they wished I had been there and it wasn't the same without me. They would like me to pass on to you to not do the guided tours unless you really want to know about the history of the ruins, instead just pay the admission fee and look around. There is a beach right next to it called Santa Fe Beach club and you can beach hop down the coast. They had a fun time, blah blah blah.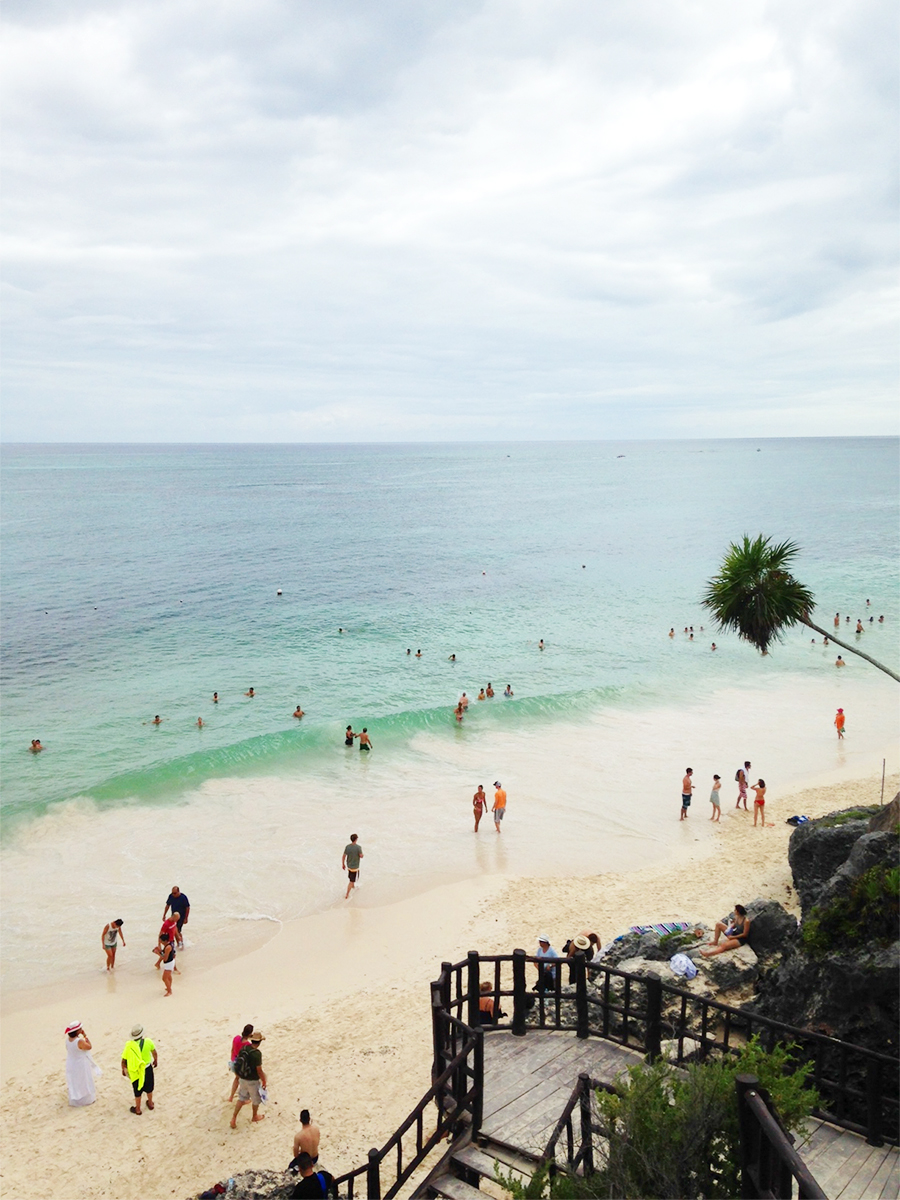 Restaurants
This place is #1 on our list. We stumbled in after spending the afternoon on the beach, and were so happily surprised with the warm hospitality, cold and delicious cocktails and amazing food we received. We stayed for hours – it was the best and you need to go here if you ever make it to Tulum.
We stopped here for a super casual meal during an afternoon of hard beaching. Did you know that all the old people, heavy-set midwestern folk and families visiting Tulum love this place? Just a heads up. My budz said the food was decent and made for a good afternoon snack, I was only eating toast because I had the appetite of a baby.
Okay, I'm all for eating fancy meals and what-not but this place was pretentious to the maximustontios. Not only was everyone around me making out, I was also being doused in wizard sage smoke the entire time. Food was good, but spendy. Not my favorite, although the ambiance was deec, I guess.
Yes, this place was super good. This was the first food I had eaten in a few days. I was so glad to be offered highly cooked starchy foods. Besides the fact that I was visiting with a tender stomach, the food at this place was highly loved by all my friends. Homemade pasta, fresh seafood and delicous cocktails. I had the drink with the gin, ginger and bitters and it did wonders for my recovering belly. Also, after dinner we took a cocktail to-go, went down to the beach and peered into the blackness where darkened ocean and deepest space meet – we were overwhelmed with a sense of Neil DeGrasse-Tyson's spirit. We almost all gave ourselves up to the sea but decided we should probably keep on living for our kids.
This place was located right near our casa in the heart of Tulum. After arriving we were fed mojitos that were made with real sugar cane and we all agreed this was probably the most romantic setting we had ever been in. A pretty Mexican lady was serenading us drinkers, and the stars were twinkling I'm pretty sure. Go here when you visit Tulum!
Go here for shots and beers. It won't disappoint.
We did not go to the Hartwood, but we very much wanted to though. We showed up too late to be seated and the hartwood being all fresh and fancy, only do uno (that's 'one' for you monolingual people) service a night. Learn from our mistakes and get there when they open! Not dining here was my only Tulum regret. Please avenge my name, get there early and have a cocktail – do this in the remembrance of me.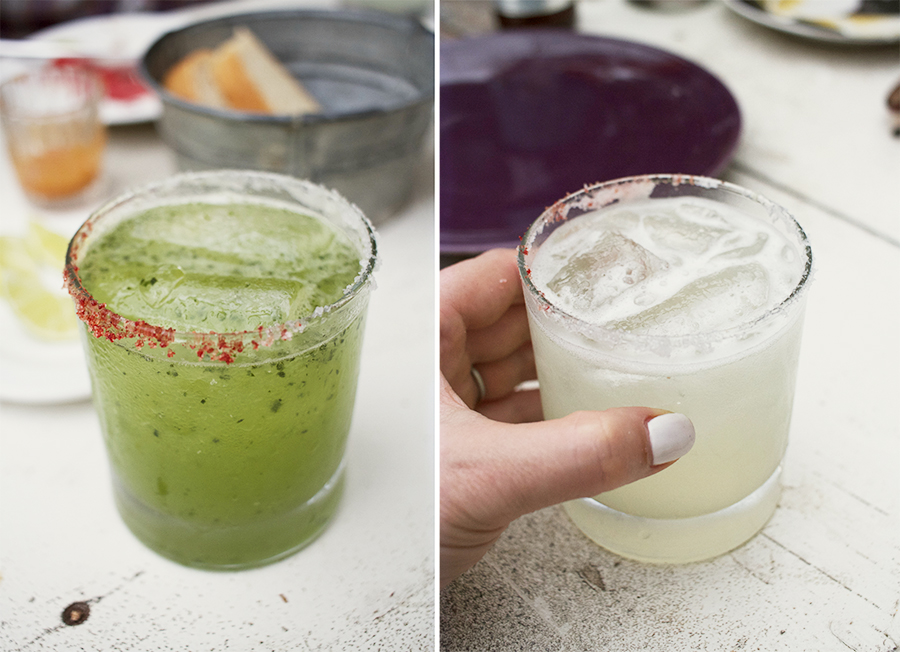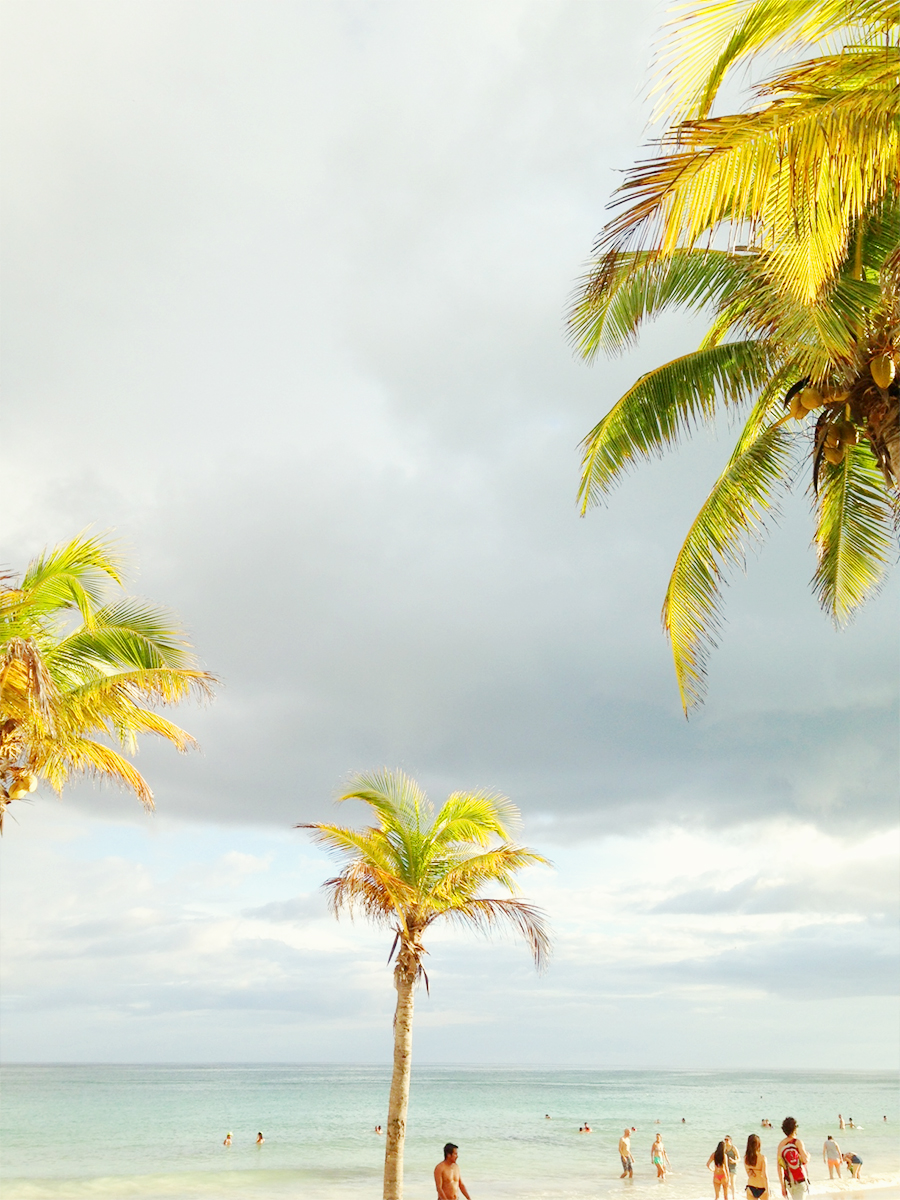 Beaches
Go here if you like to hang out with trendy hippy-sters (ha, Highly Pun LLC in effect, yes.) who are way to cool for school. We pulled it off, because we are naturally cool, but it wasn't my favorite place to hang.
Ah, the birthplace of Highly Pun LLC. The strawberry Margrs do the trick. Swimming is fun! There are boats to rent for trips out to snorkel and swimming is fun. This was our favorite beach. Thanks to our taxi driver Miguel for the tyte tip on our first day and swimming is fun.
This is the beach I didn't go to because Montezuma hates me. It was highly pretty though as seen in the photo above. Who doesn't like swimming amongst ruins from an extinct ancient culture?
Coral Beach is part of a chi-chi hotel. Don't let that fool you, if it's slow they will rent you some cabanas to siesta and bebes in. Mi Espanol es muy bueno, Si? The thing about this beach is that it has huge ginormustontios waves. Bring your boogie boards and tighten up the strings on your bikini top. This beach will rock you. It was my favorite for swimming.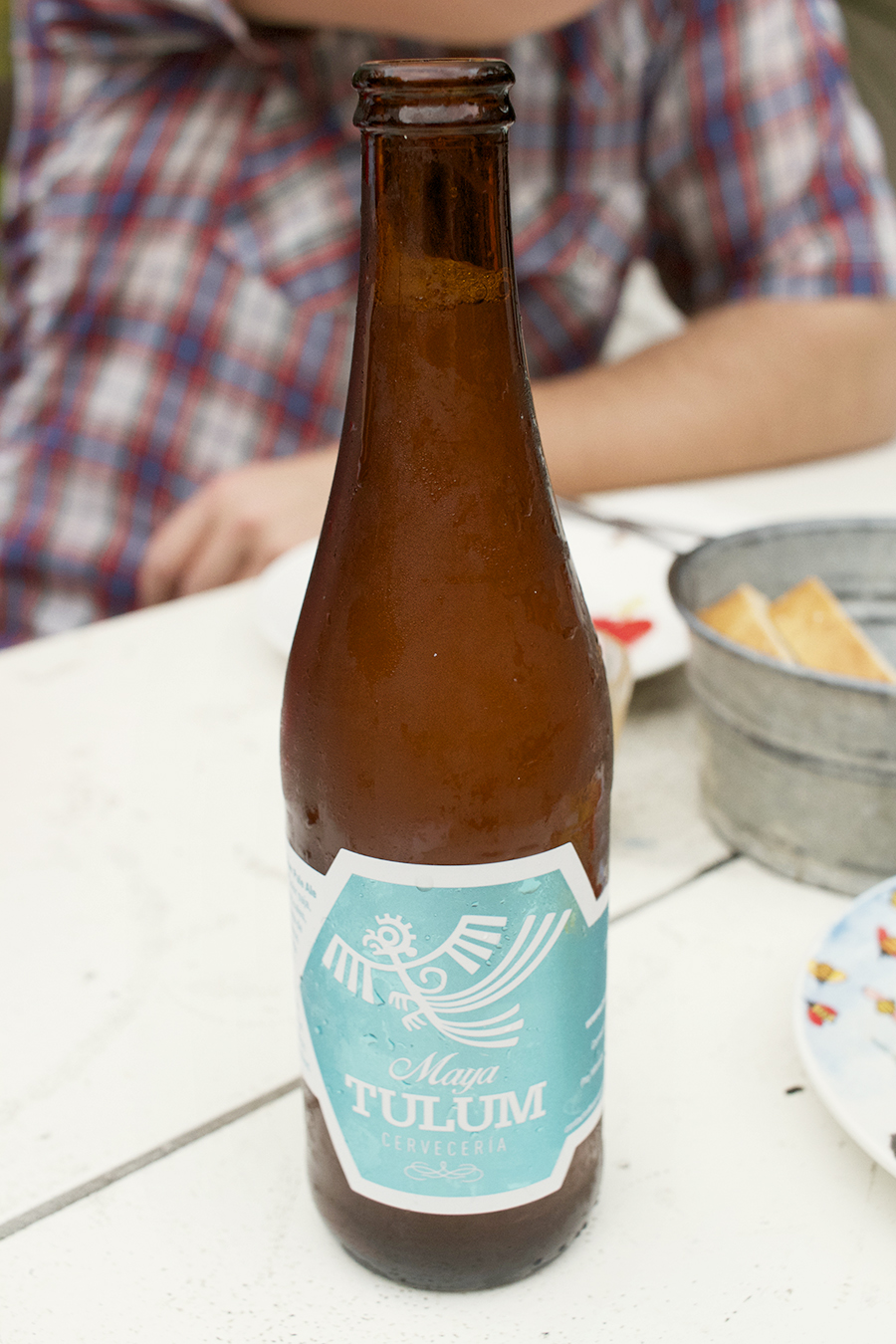 Tulum Travel Tips
All the beaches are public
The beaches are public, the chairs are not. Don't be afraid to rent a beach bed, umbrella or chair at a hotel if it's not busy – most require a small fee or a minimum drink amount.
Don't let your taxi driver make you buy gas
One morning, us ladies hailed a taxi and took off to the cenotes. The taxi driver stopped halfway there and told us to pay for gas. There are some men that think that women can be taken advantage of, especially when said womens are traveling in foreign countries. Unfortunately for us, we were well aware of the scaminess of our situation, but were also out in the middle of a jungle. When possible, travel with a dude and don't let your cab driver jerk you around.
Take a Car Service from the Airport
Arrange a car service in advance to pick you up from the airport, this will work in your favor especially if you are traveling with a larger group. PS, they stop at the 7-11 outside the airport so you can pick up a six pack of cervezas for your 2 hour ride.
Use ATM's
We realized after a few days that we would've all saved a bunch of money and probably been a bit more thrifty if we had gone to the cash machine instead of exchanging a lump sum at the airpuerto. There was a rumor floating around our group that there were only two ATM's in all of a Tulum. That my friends, was a lie.
Don't let anyone carry your bags at the airport
Just don't do it, you'll thank me later, I promise.
Hot water is hard to come by
This is for real. Water in Tulum is collected in rain tanks that sit on top of homes, hotels and restaurants. Some of the larger hotels may have gas to heat said water, but most of them will not. Our place did have gas, but there was not enough of it to heat an entire tank of water let alone keep a lit burner on the stove. Just be prepared for cold showers.