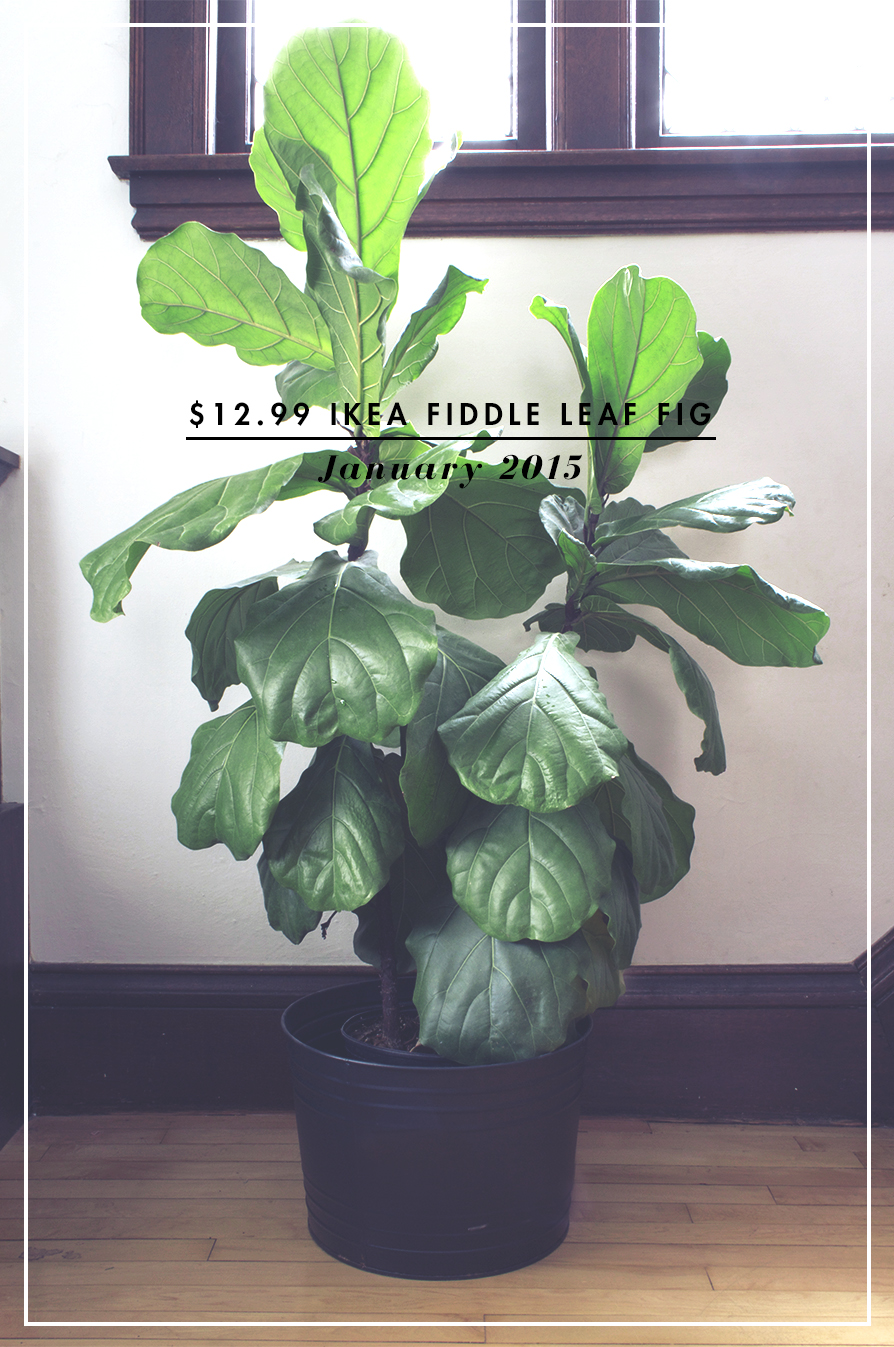 Rollover the above image for the BEFORE
Hey. So, I discovered something on the internet that has really gotten to me. This may be an indication that I'm getting super old and becoming naive to new things on the internet, but I just visited getoffmyinternets.com (GOMI) for the first time. I came across the 'Decorating Bloggers' section and I realized that some people really expect a lot out of the old internets, and get pissed at it and the writers of it without much hesitation or regard. Thankfully, no one was yelling at me – yet, but I saw a lot of good bloggers being ripped apart. Needless to say I felt very uneasy after perusing a few threads. I'm super sensitive to peoples opinion of me, especially because I always try to do the absolute best that I can do, and I have a bad habit of letting other peoples judgements get to me. I feel for fellow bloggers who get run through the wringer on sites like GOMI.
Anyway, I was planning on writing a post about my very inexpensive Ikea Fiddle Leaf Fig and how it's flourishing nearly two years after bringing it home (mouse over the above image to see it in its infancy). BUT, after checking out that highly-aggro site, all I could hear was the internet trolls yelling at me about my dumb hipster tree and how I suck because doing anything that's trendy is the worst, and obviously I am a horrible person because of it. Then I blasted T.Swifts 'Shake it off' on repeat, and decided the haters were just going to have to hate. I've always loved having plants in my home, I love my Fiddle Leaf Figs. Yes, the first time I new it existed was after seeing it on the internet, but WHATEVER, I will continue to care for them and enjoy having them in my home.
I don't have the worlds greenest thumb – I have to replace my Maiden Hair ferns about once every six months because they are sensitive bros, and they like to commit suicide if I miss a watering by a day or two. It kind of just goes with the territory, you have to be prepared to kill a plant every once in awhile. I've had really good luck with both my Fiddle Leafs but it took a lot of trial and error before I got the perfect care formula figured out. I wanted to share some of my tricks with you guys, and hopefully you won't hate me for it, right?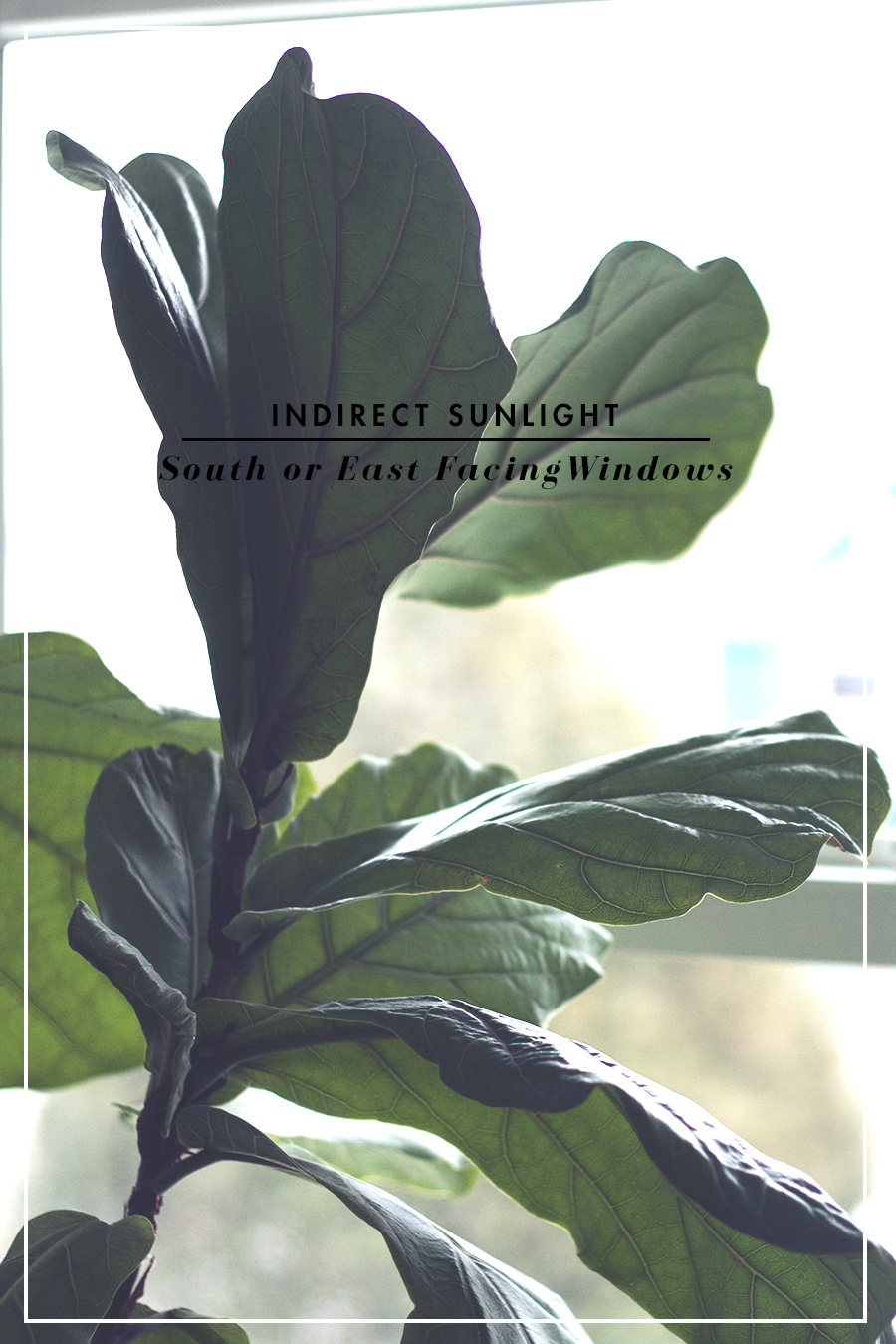 Location
I almost killed both of my FLFs within the first weeks of coming to my home. They are sensitive teens who are angst-y and emotional. Both my figs turned brown and dropped half their leaves immediately. I panicked, read the internet and realized they probably needed more sunlight and less water. I live in Minnesota and sunlight is hard to come by, especially in the winter months. I have both my Figs spending the winter in the sunniest room in my house, the east facing sunroom off of our master bedroom. This room only gets a few hours of direct sunlight in the morning and then indirect light for the rest of the day. Once I moved them to this space they really began to flourish. They stopped dropping leaves immediately. FLFs make new growth beginning in spring and continuing to early fall. Don't worry if your tree isn't growing after you bring it home in the middle of the winter, it's not ready to yet. Just let it chill for the winter and be amazed at the frequency of new growth in the warmer months. Keep your trees away from dry radiators or drafty areas in the winter, and likewise air conditioners in the summer.
Wipe Down Leaves
My tree always seems much more vibrant and happier after I give their leaves a good dusting. FLF leaves are huge, as you probably have noticed and because of their larger surface area, can collect a lot of dust. That dust is bad for the tree and can block a good amount of valuable light from getting to the plant. This plant needs light to live and be happy! Plus who wants a dusty old plant taking up space in their home? I wipe down the leaves about once every two months, or sooner if it needs it.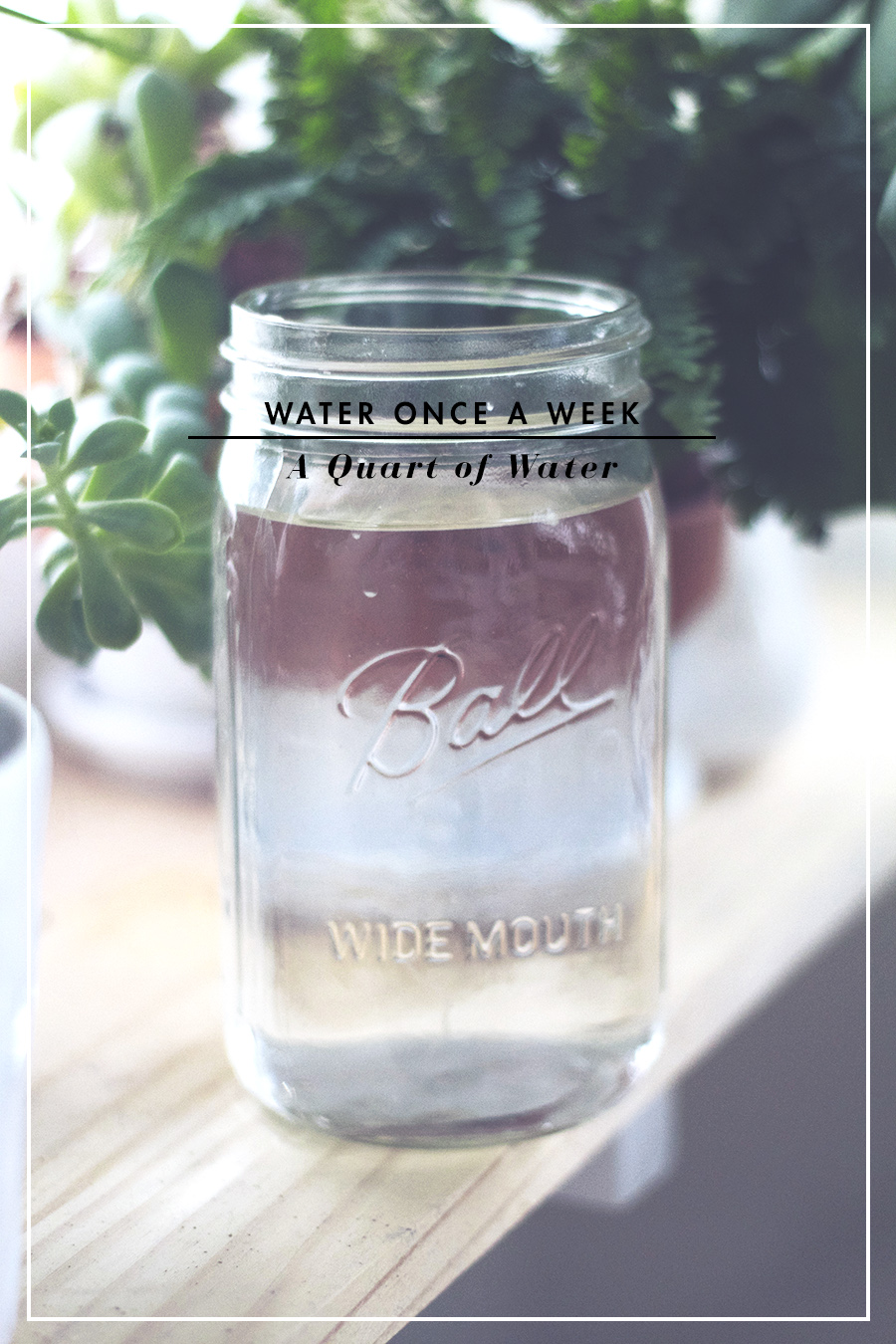 Watering
Fiddle Leaf Figs like a chance to get a bit dry on the surface of their pots before needing to be watered. I've discovered that my trees like to be watered with a quart of water every Monday morning. A good rule of thumb is waiting to see their newest growth (on top) get a little wilted, then water. I like having a schedule though, because I am super anal. As you may have noticed I have never officially potted these guys, if it ain't broke, ya know? In the summer time when the plants are growing I fertilize with a water soluble fertilizer – you should be able to easily find this at your local garden center.
So do you hate me because I have a plant in my home that other people also have? No? Good. So do you have one too? Have any tips or tricks you care to share? Maybe yours is from the land of blue and yellow like mine, how's it doing?