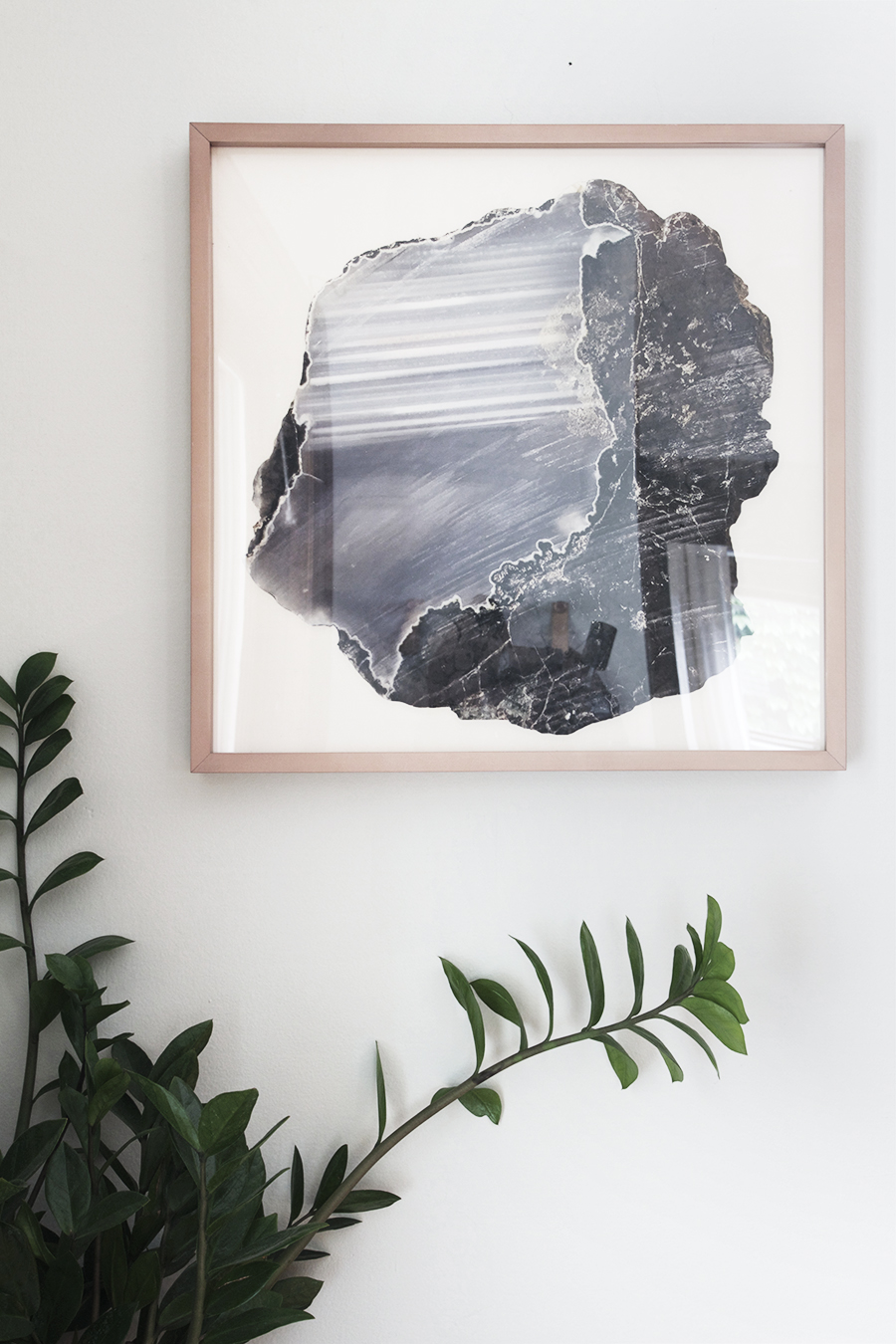 Now that the entryway is beginning to have a definite vibe, I was ready to pick out artwork. That was the easy the part, figuring out how to hang it has been way more challenging. I feel like I've gone on and on about how stumped I have been about this space, and I'm gonna keep going on about it, but the entryway as a space, is not conducive to any sort of cohesive design. This space has paralyzed me for six years — like I pretended the entryway didn't exist, and that no one ever could see it, even though it was the first thing people would notice when entering our home. Then recently, I received a vision and now my entryway is actually looking kinda pulled together and nice. That is until this whole artwork hanging thing.
I hope you don't hate that I am updating you with every little step along the way with this makeover, but it's how I do. I know sometimes I like seeing the little steps in order to get a sense of the big picture and how it all comes together, and I hope you do too.
That brings me to artwork. I knew for sure that I was going to be getting this artwork from Minted. My pal Cam has this print in her house and I die over it every time I see it. Although it looks like an illustration it's actually a photograph of a crystal (aka mineral) taken by Chicago duo, Baumbirdy. They have a sister print that goes along with it too, and I almost went for it and bought both, but the colors just weren't doing it for me.
So where do I hang this gem? Damned if I know. Everything about the entryway is odd; the stairs, the bench, the piano window and the wall space. I could never figure out what it was that I should naturally be doing with the space. Do I hang multiple pieces of art, or just one, and should I go big or small, and should I center it on the horizontal alignment of the window even though it's kind of absurdly high, or not. Holy balls, it has been killing me!
So I made a decision. I purchased one piece of 16″x16″ art with a copper frame, and I hung it right up there next to the window. It works, it's not the worst, I did it.