I'm dedicating this post to all the folks out there who use Expedit (or the newer Kallax) Ikea shelves to store their record collection. For us, these bookshelves have been terrific for our records, they fit the height of a record nearly perfectly and are able to hold a lot of records. We've had our shelving system for 5 years, and there has been no warping or sagging – this seems impossible but I think the geniuses at Ikea probably did some sort of math and calculated the perfect amount of spacing needed between the vertical slats to hold heavy records. The shelves were well worth the small amount of money we spent on them. However, I'm so sick of having to constantly pull the records forward so that they look organized on the shelves. There is no back to the Expedit shelving system, and the records are constantly getting pushed back to the wall making it hard to find records and most importantly it looks bad (that is always most important). Between us hastily putting records away and the kids playing in the music room, our records are constantly looking like a hot, hot mess (see below).

Gross, right? I know it might make me seem really anal (which is actually a fact, I am), but I can't stand this, it seriously drives me nuts. I spent last Saturday morning putting the records away and organizing the shelf trying to achieve some sort relative calm, when it dawned on me that there was a really simple and easy solution to this problem. It's what I'm calling "Record Stops" (patent pending) .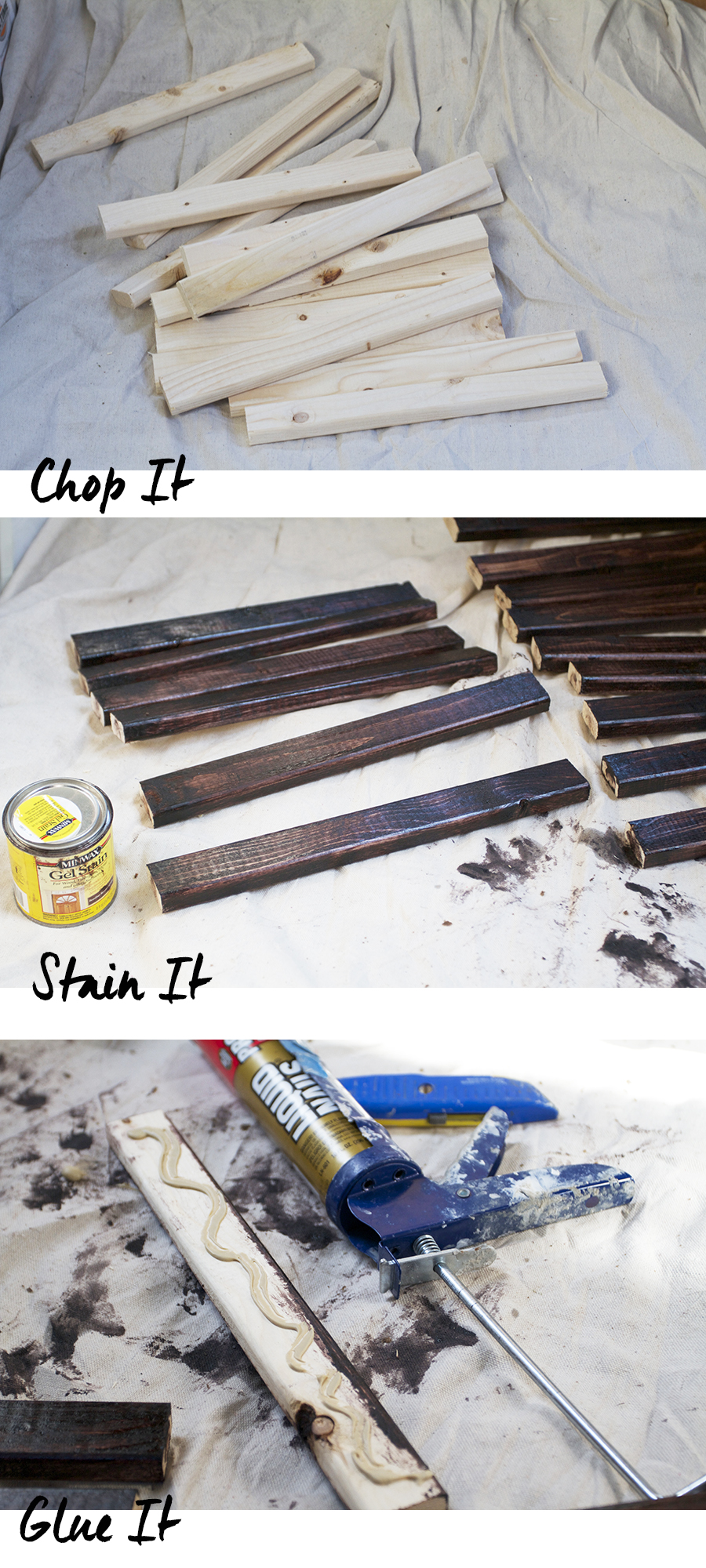 I had some leftover 1″x2″ boards in the garage – you could easily use furring strips or 2″x2″s as well. I quickly chopped 15 pieces of wood down to 13 3⁄16". All of the pieces were snug and fit the width of each cube nicely. I stained the wood with three coats of a dark gel stain. I used Minwax "Rosewood" stain, and it matched pretty well to the Brown/Black (such a stupid color-way name) Ikea shelves. Being that the shelves are made of fiberboard, I figured screwing or nailing the stops wasn't really going to be that practical – instead I opted to use Liquid Nails to glue each of the stops into place. Placement of the stops was really easy, I used a record as a measurement for depth and moved the stop into position – it wasn't rocket science and precise measurments were not necessary. A few hours later, the glue had dried and the records were ready to go back on the shelf. I'll never have to worry about panicking over the chaos of our record collection again. I know it's such a little thing, but really it makes a big difference.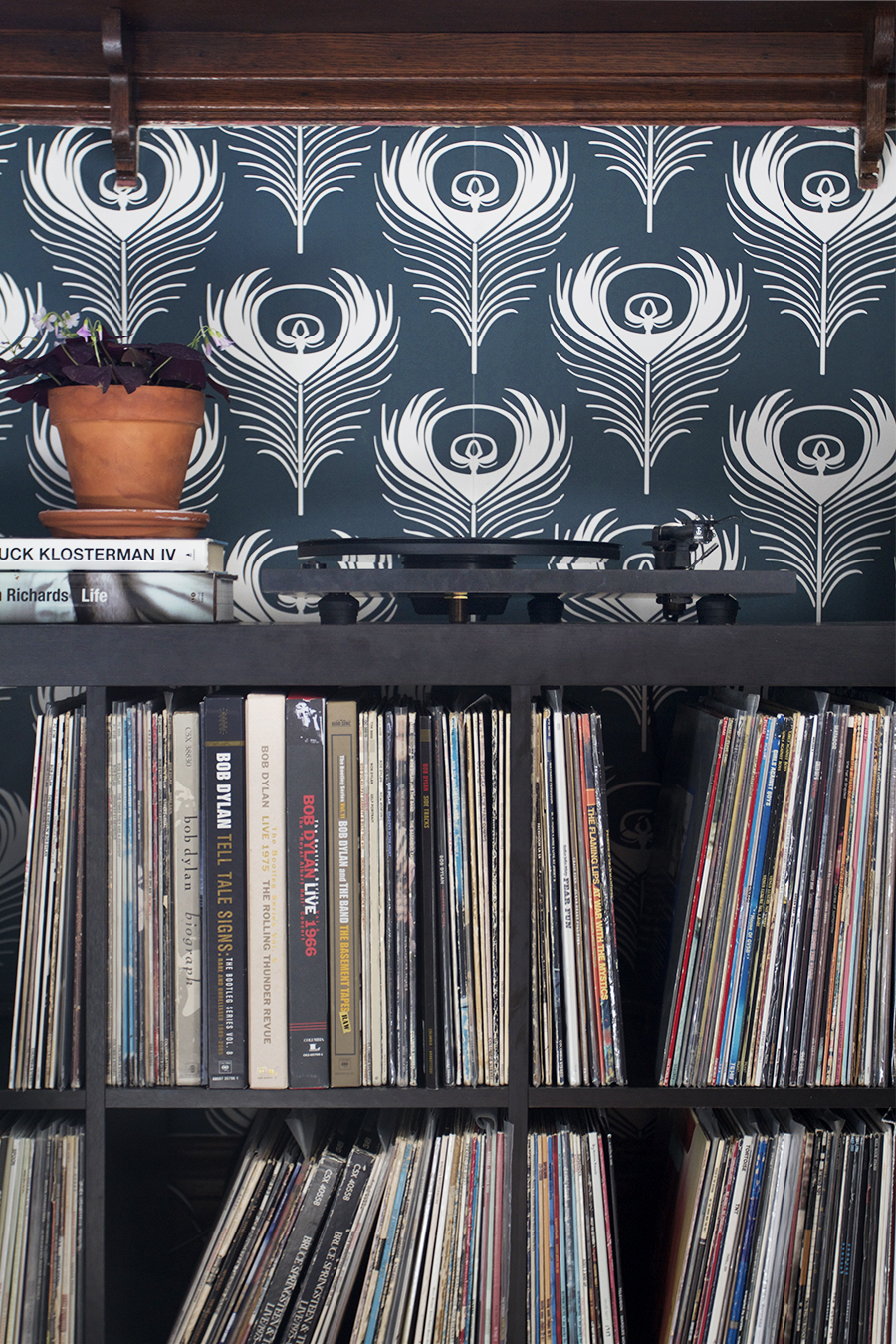 Much better.