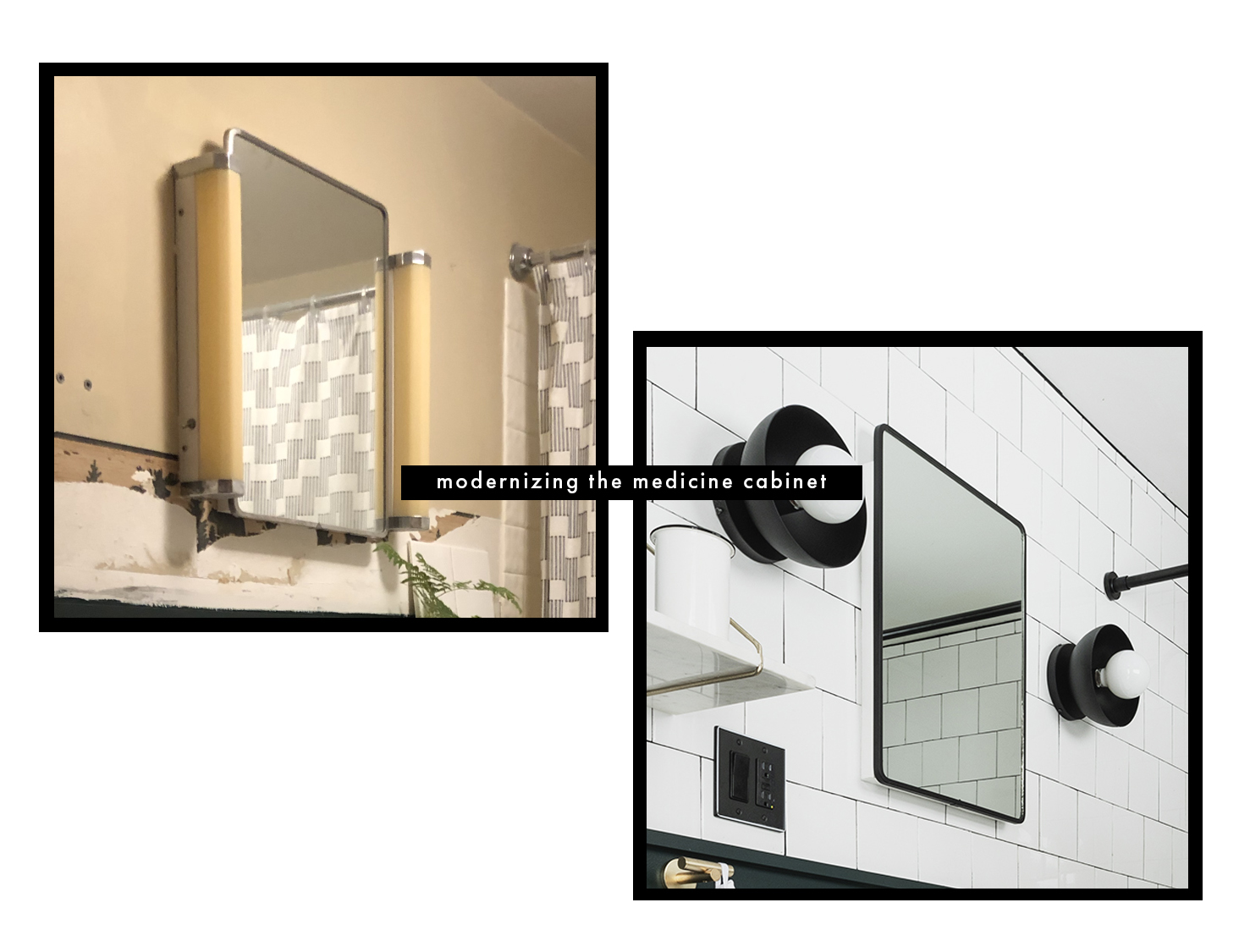 It's has always been my goal to reuse what I can when I can. I surprised myself when I realized that the mirror I had envisioned for the cabin bathroom was sitting right in front of me. When I was mocking up ideas and plans for the cabin bathroom I was drawn to this black beveled wall mounted mirror or this brass medicine cabinet as options for our cabin bathroom. I like the soft curved beveled edges for both, and I thought they would both look great in our bathroom.
Then it hit me, like the biggest duh moment. Why don't I remove the side lights and see if could reuse the existing medicine cabinet in the bathroom? The mirror had the slim metal belvel I was going for afterall. I had nothing to lose so I removed the medicine cabinet, carefully removed the side lights and got to work masking the mirror and edges.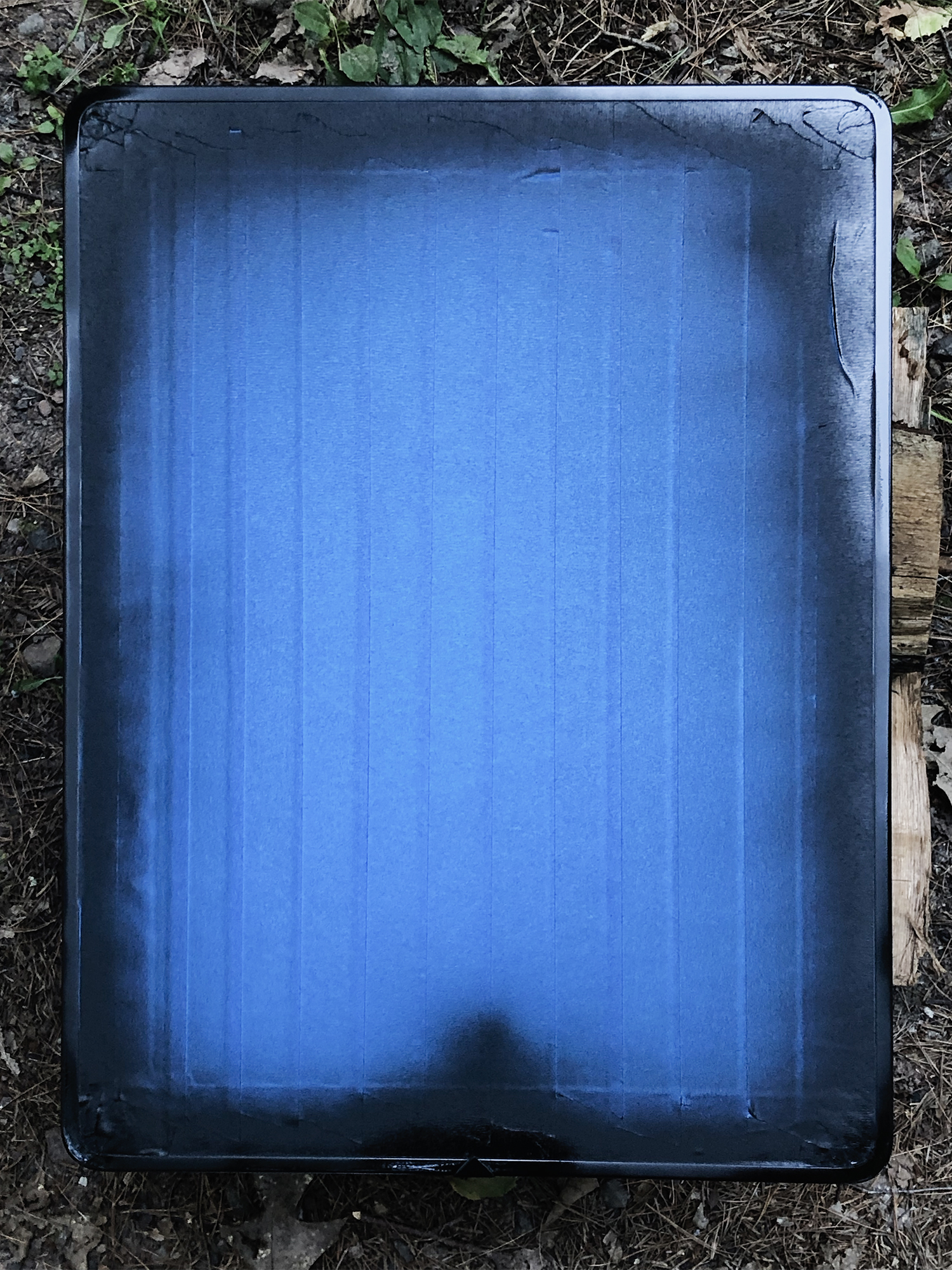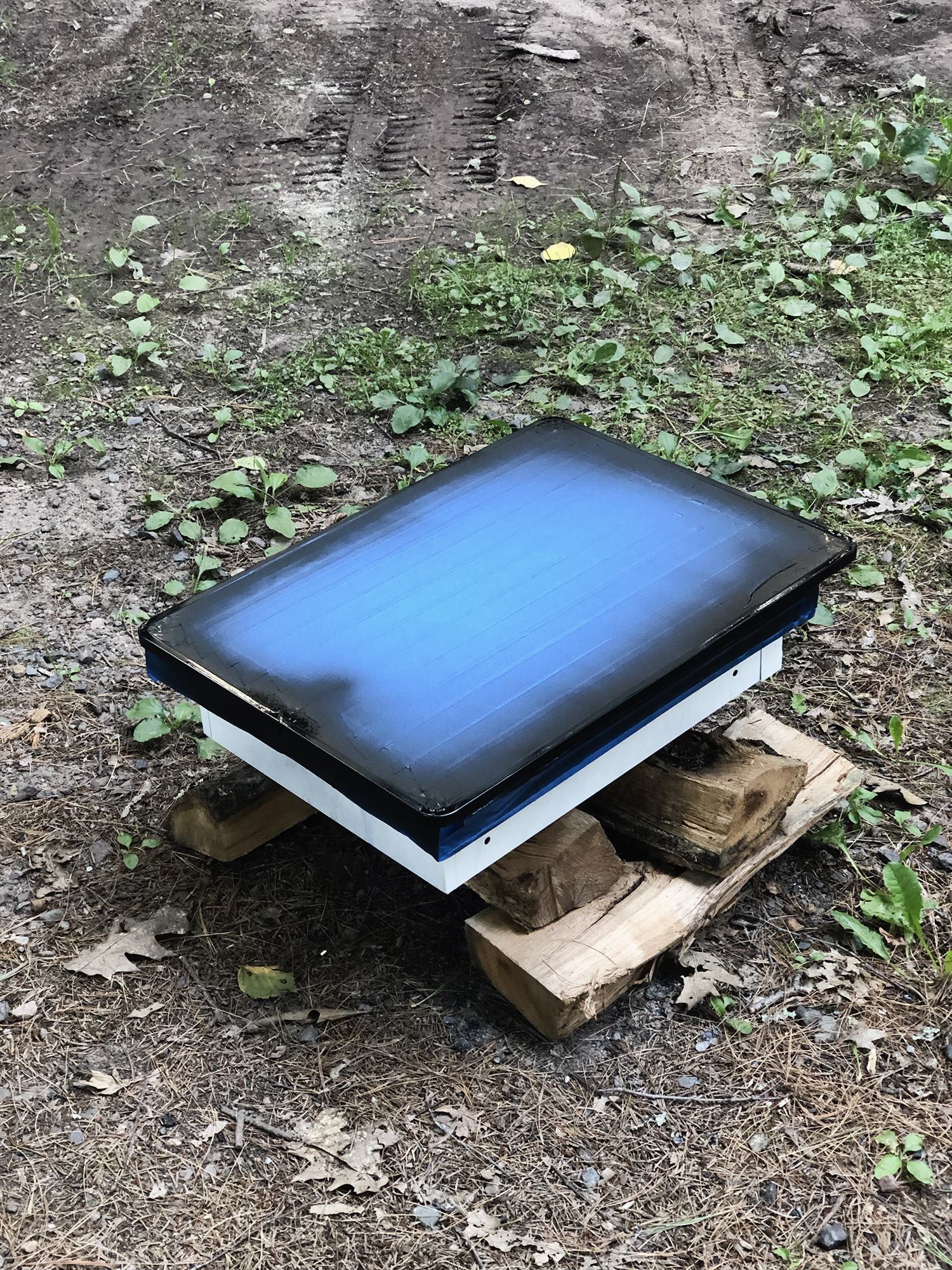 I am a very pro spray paint person, I like it a lot. It has extended the life of so many things for me that I would otherwise consider tossing. It's equally as important in transforming off-the-shelf items that aren't exactly what I want. I am not afraid to spray paint anything. It really is the best. For this project I used a rustoleum flat black paint in a few light coats. I left the cabinet out to dry for a few hours until the paint was cured and no longer tacky. I removed the tape and popped the medicine cabinet into it's spot on the wall.

The paint and bevel looked great! The holes left behind for the sidelights on the exterior of the cabinet looked sloppy though. I considered taping and mudding them or even filling them with bondo and repainting the exterior, but then I found an easier way. I purchased a roll of white melamine laminate with an adhesive back, and I ironed on a new white front to the sides of the cabinet. I used a sharp utility knife to remove the excess laminate and blamo. There you have it! It's a good-as-new medicine cabinet, I saved some bucks AND saved a medicine cabinet from the landfill all at the same time.