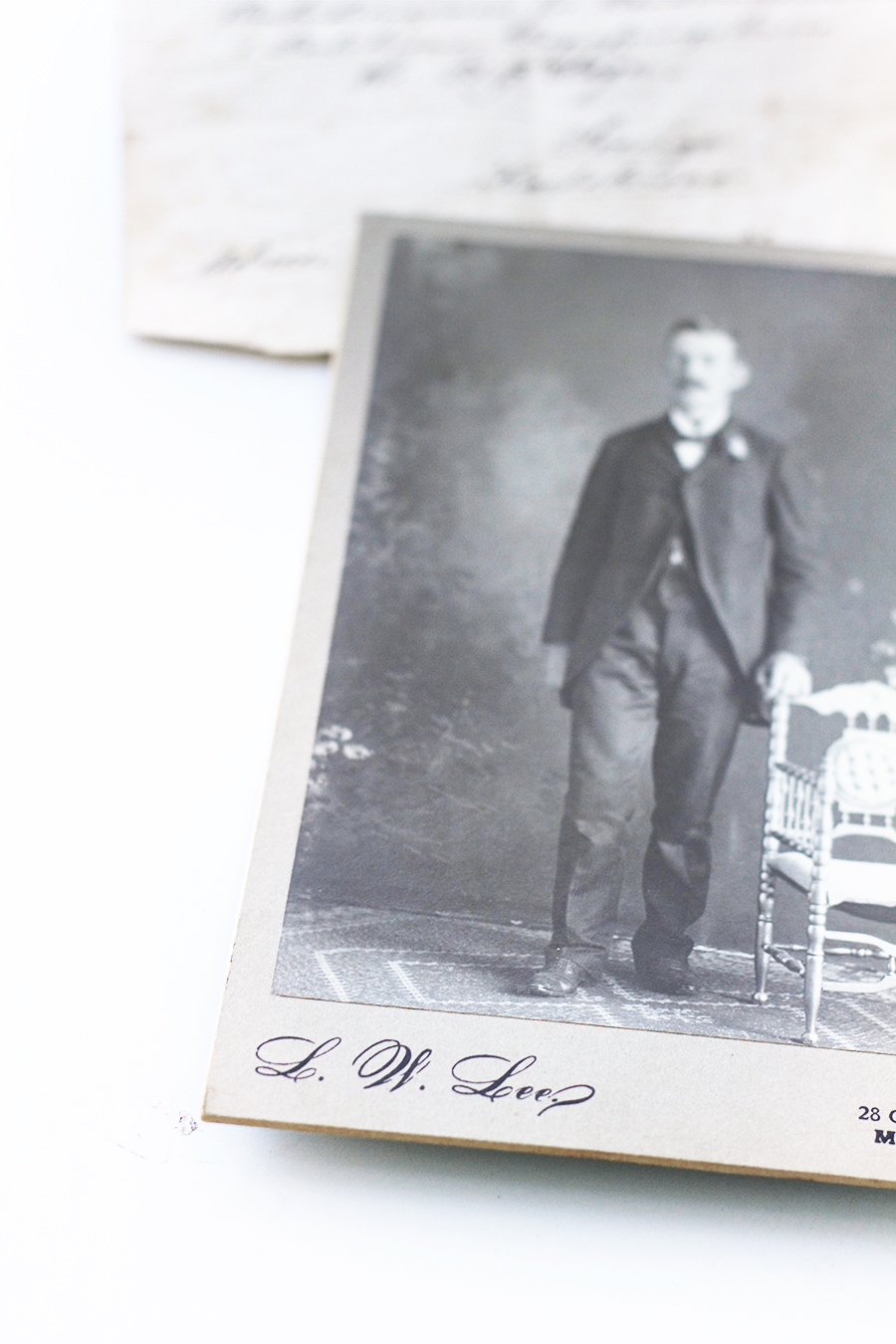 Bros. I've reopened the investigation into the history of my house and the people who lived here long before us. I've always been so curious of this, and I've never been able to find many answers. There is something incredibly amazing about the history of homes and the people who've lived their lives in them. I consider our home a member of our extended family, and I know that my family history will live on with it. Seriously, like woah. Too deep for a Friday morning?
Also, it's our five year anniversary of living in this amazing place so I thought it would be the perfect time to do some investigating.
I just restarted my ancestry.com account so that I can learn more about the few names I have of people who might have lived in this house. When we moved in I found a few photos, a postcard and some scraps of paper down in the tool cabinet, but don't have any names to go with them – they could have nothing to do with the history of the house for all I know.
I was able to dig up some old Minneapolis directory information from the early 1911's and am on the hunt for a Ellis W. Drisko and his wife Elizabeth, the original owners of the house in 1910. Unfortunately the Drisko's never had any children and leads are coming up dry. I found an old city map from 1923 with details of our block, but no photos. A while ago I did some sleuthing, digging through old census records but it didn't go far. I also got in touch with the special collections department at the Hennepin County Library and they are going to help me look up a building permit index card and we'll see what we can find from there. I've also devoured the local history section of the Minneapolis Public Library Website.
The crown jewel to this investigation would be a photo of this house from the early to mid 1900's and to know more about the first family that lived here for nearly 30 years.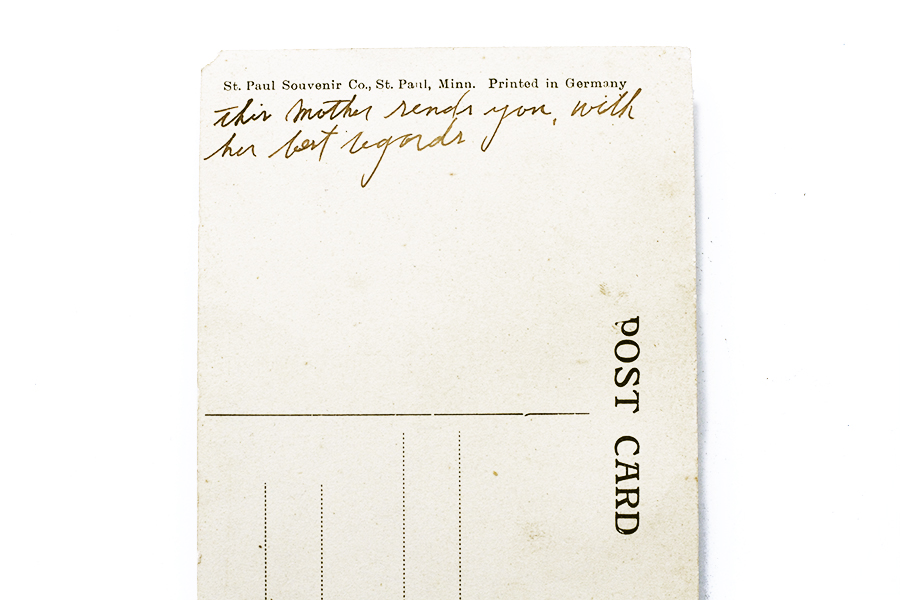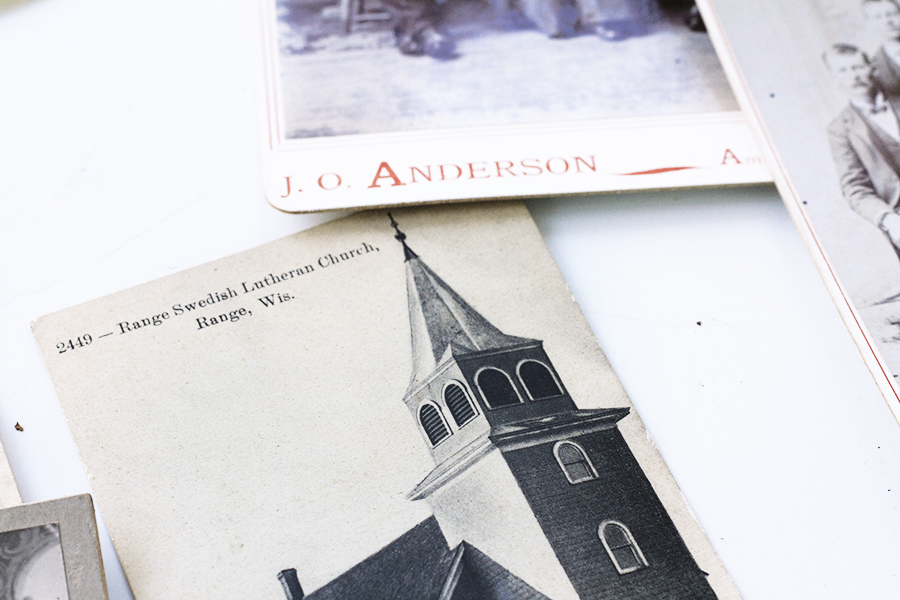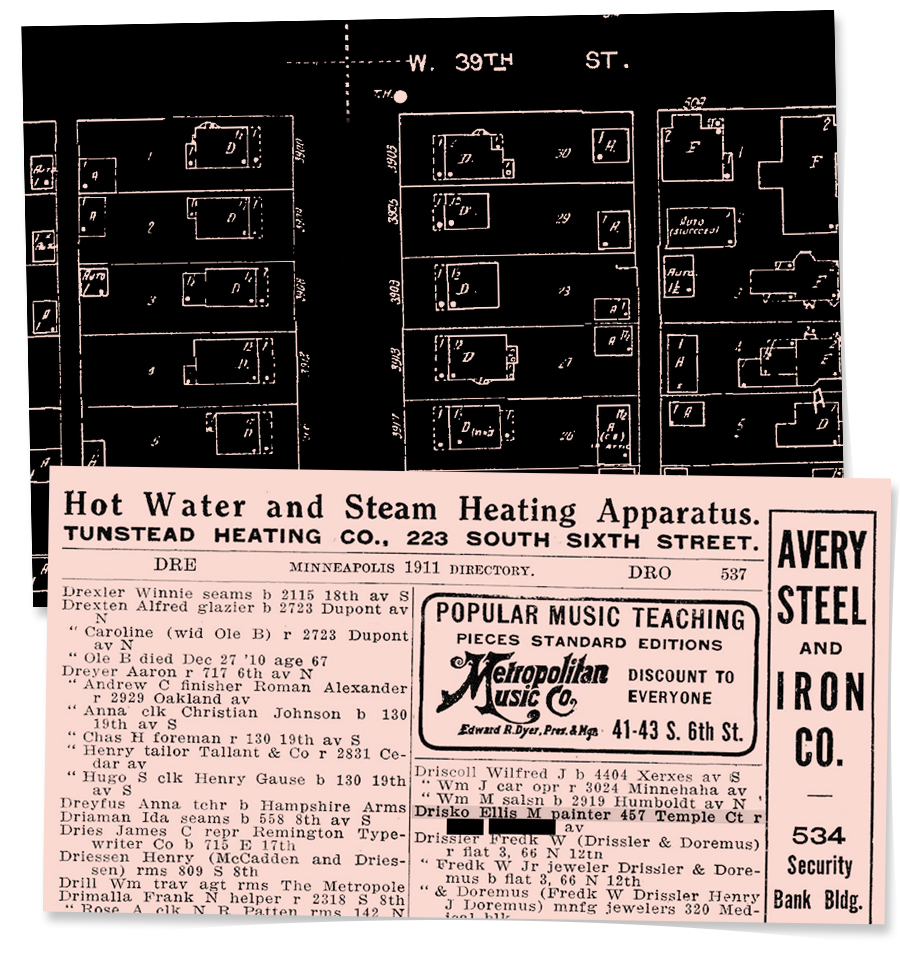 The Artifcats
Original Owners : Ellis W & Elizabeth M Drisko
Pay Stub with the Name 'Otto Ross'
Two Family Photographs of the same group of people taken at 'J.O. Anderson' Amery, Wisconsin
A Photograph of a single man taken at 'L. W. Lee studio' at 28 Central Ave, Minneapolis
A note written in Swedish with the name Mr. B.G. Hager
A postcard of the 'Range Swedish Lutheran Church' – Range, WI sold by the 'St. Paul Souvenir Co'.
A check from the year 1883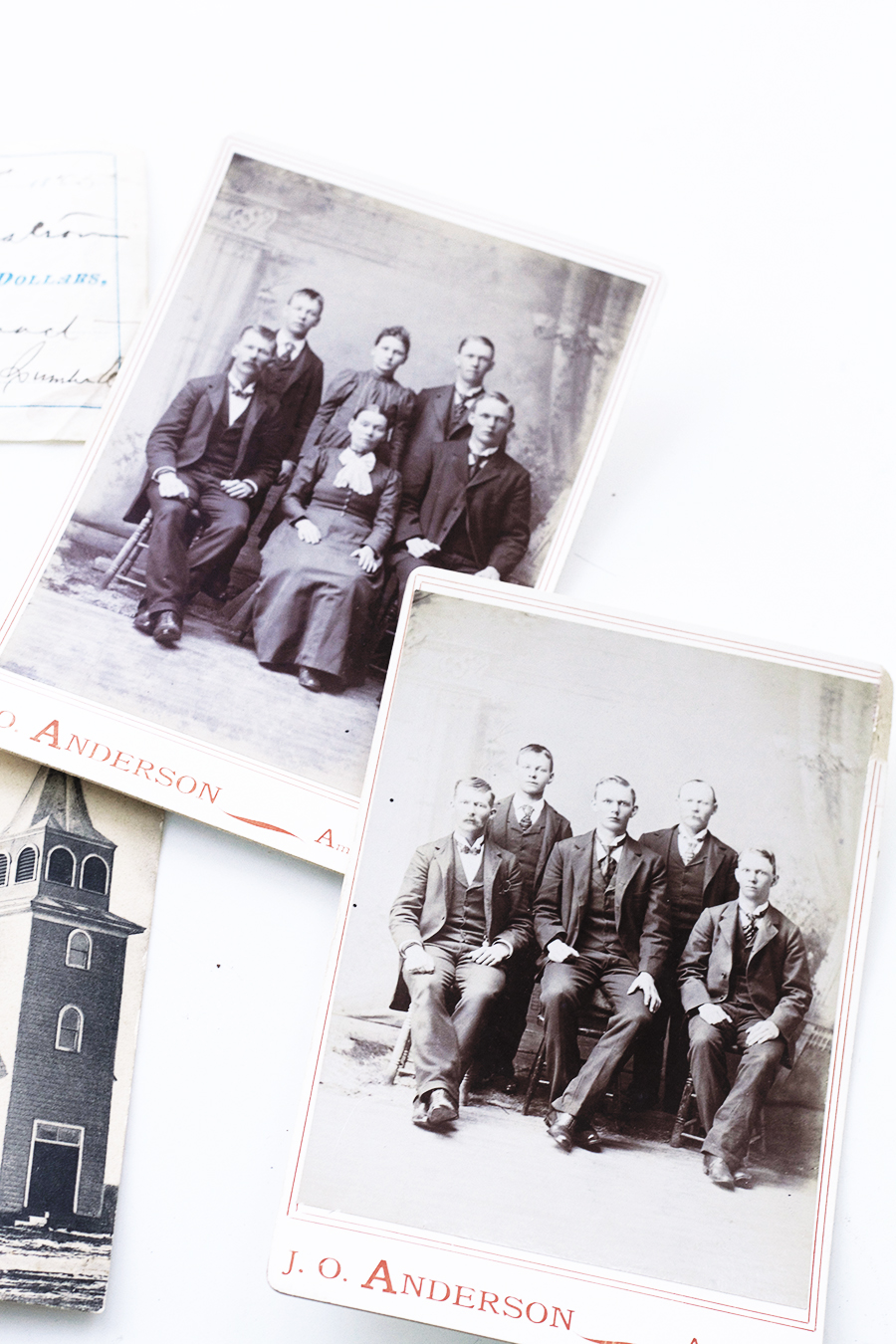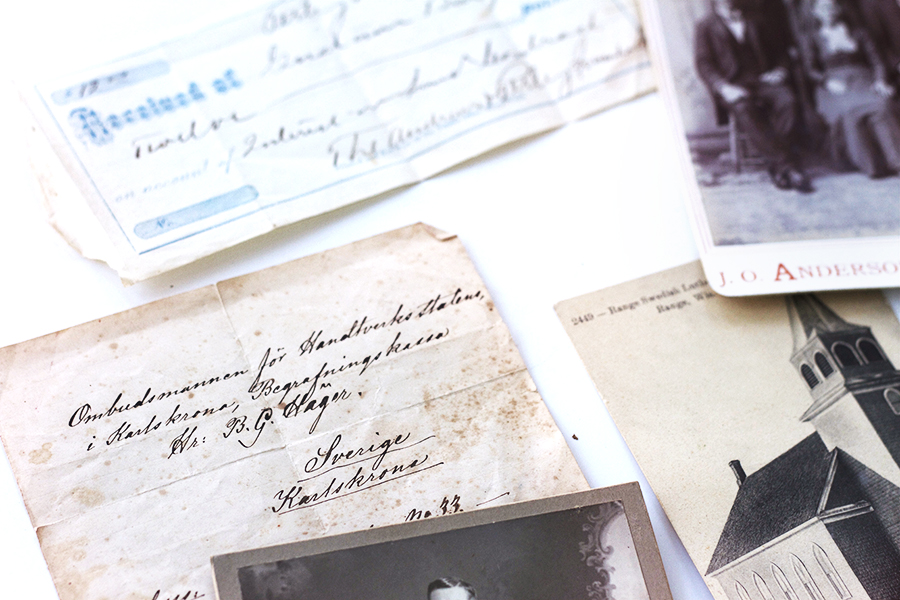 Are you an amateur genealogist? Have you found old photos of your house at a library or history center? Come on, don't be stingy, give me some advice.