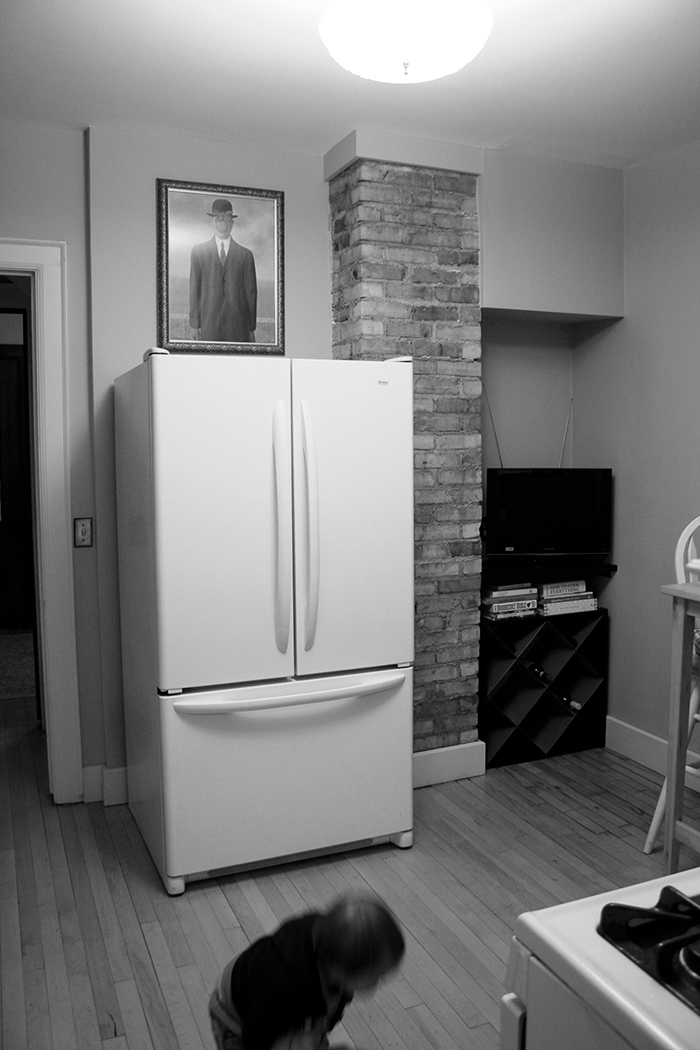 Okay guys, welcome to the second installment of the four year recap. I wanted to share with you guys some of the changes we've made since moving in. I am a sucker for 'Before & Afters' and though maybe you guys would be too :)
Today I'll be sharing with you the rest of the first floor of the house. The biggest and most recent update, of course, was the kitchen renovation that I worked on over the fall. If you've been following along you know that I painted and restored all the cabinets and hardware, replaced the backsplash and added new cabinets and shelving to one corner.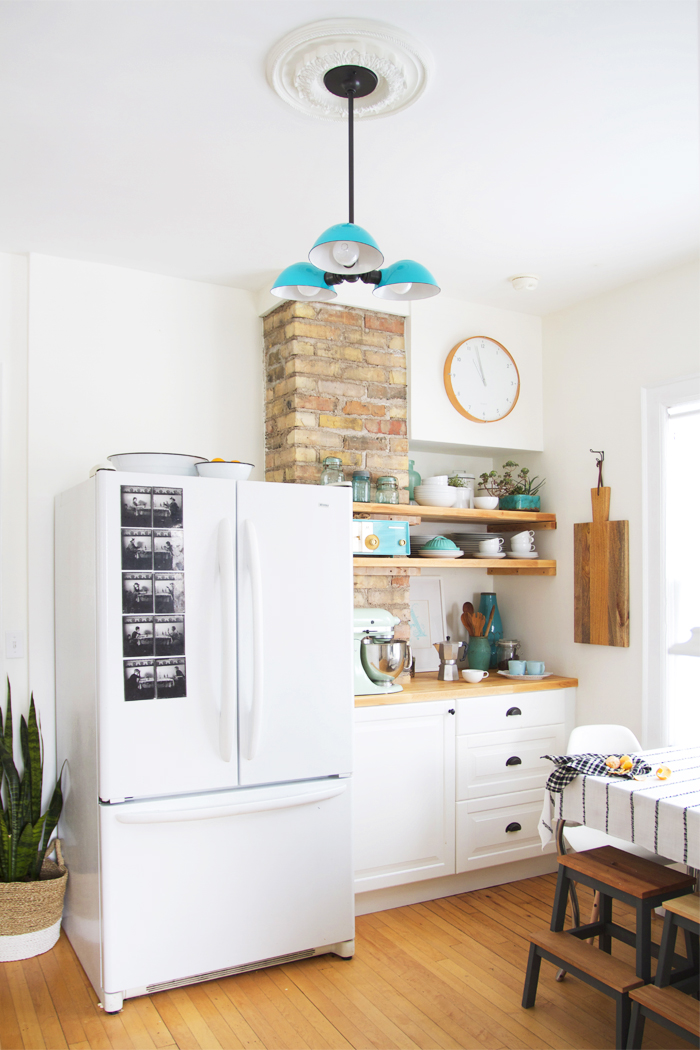 As I did in the last post, I made a little animated gif so you can see the transformation over time. Shortly after moving in I painted the kitchen aqua in an attempt to embrace the copper. It was a good attempt, and I didn't hate the vintage-kitschy vibe that was going on, but it wasn't us and I never loved it.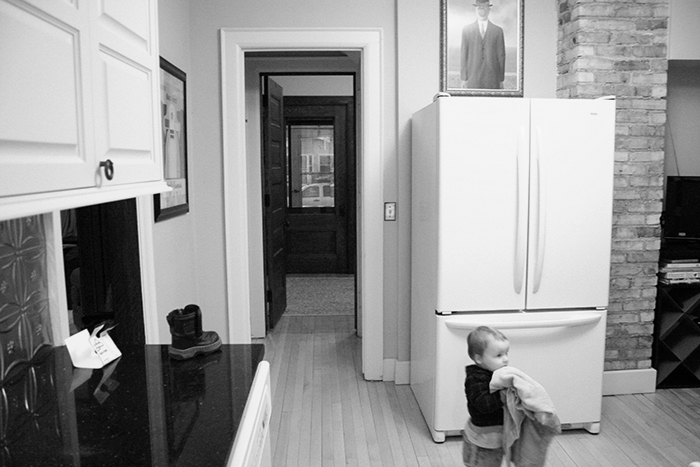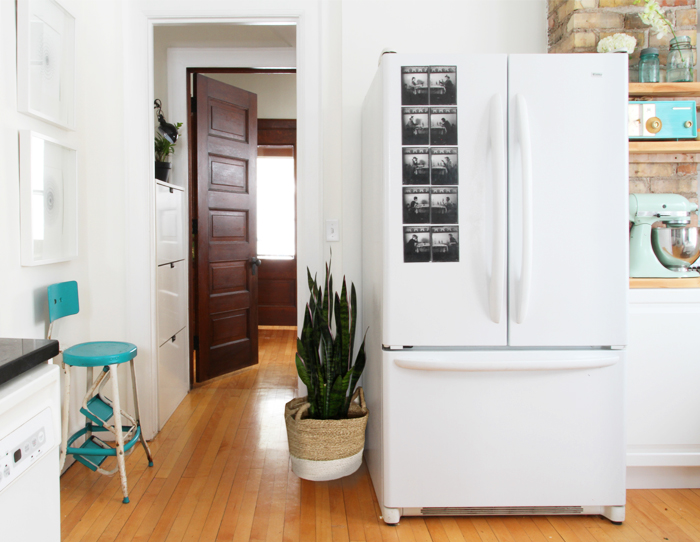 I got a bit of flack on Design Sponge for tossing out the copper backsplash, but I had to share this photo gem I recently uncovered. I hope this image explains how dire this copper sitch actually was.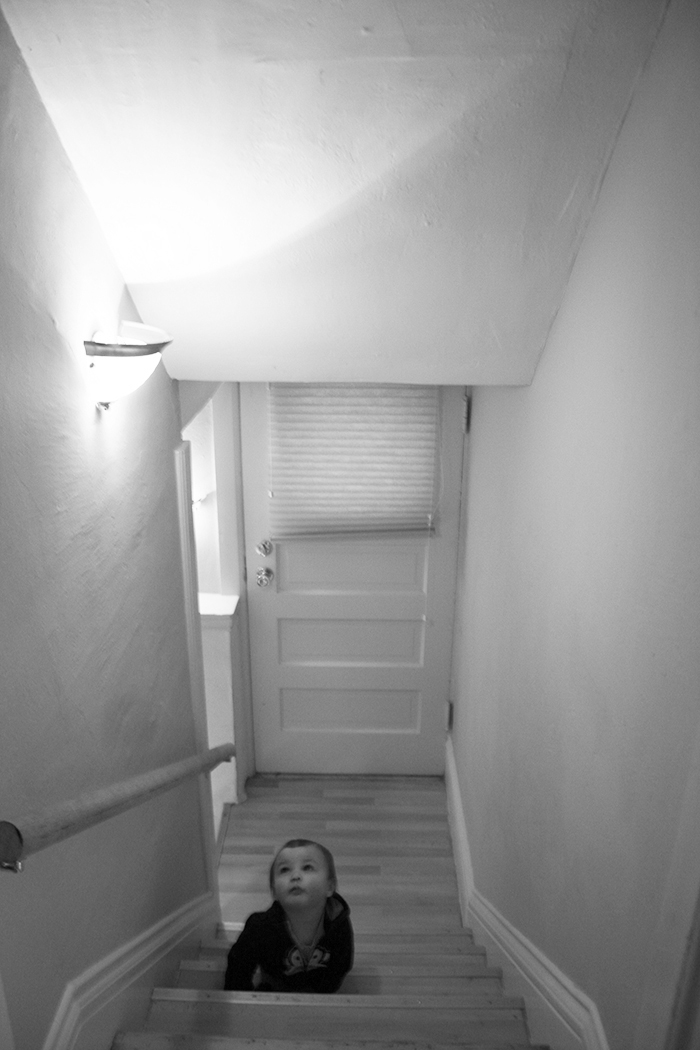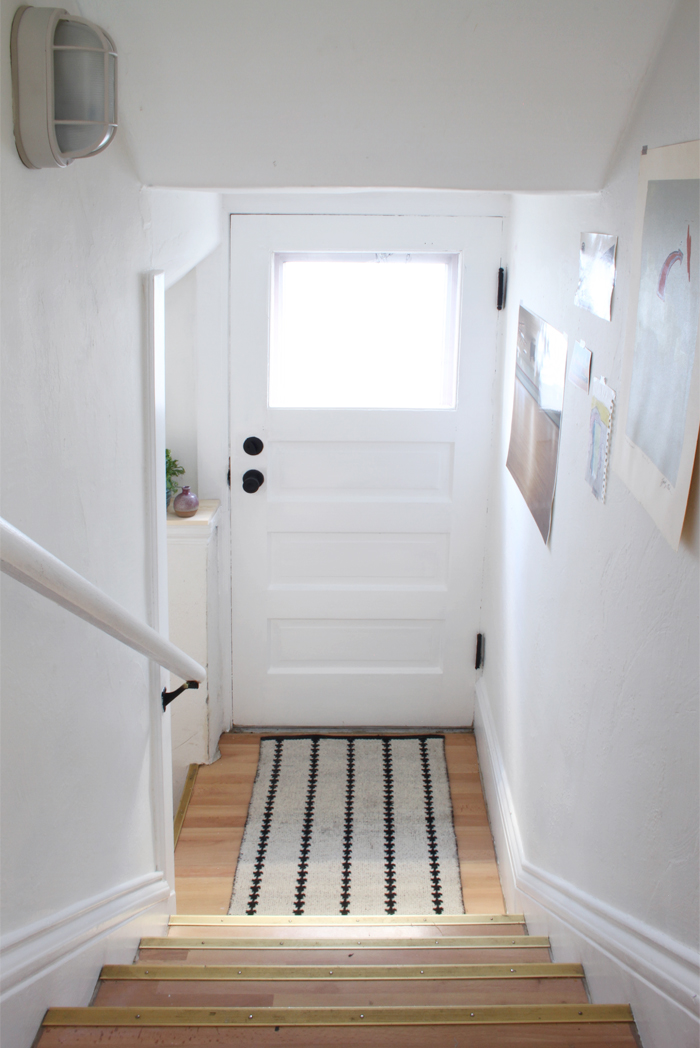 I updated the basement stairway in 2013, and I'm so glad I did. I couldn't take much more of those scalloped brass light fixtures. I think it's important to give a little love to even the most mundane spaces.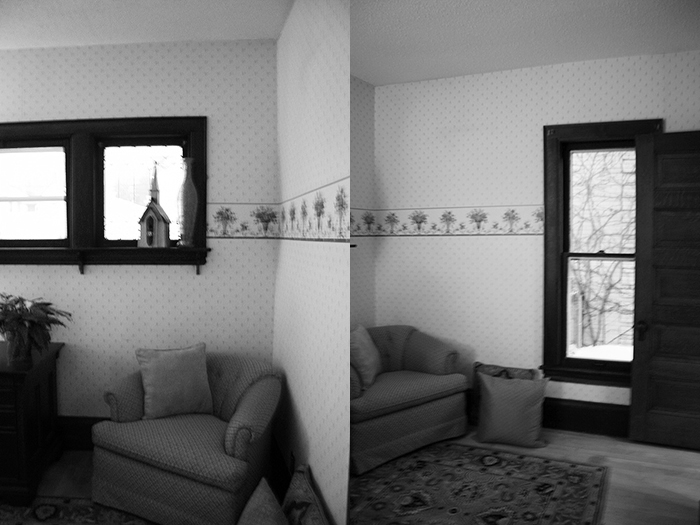 Our first big project was when we removed the floral wallpaper from the music room and replaced it with feather wallpaper from Ferm Living at the end of 2011. We also repaired, skim coated and painted the walls a light grey. We're so happy with how things turned out in here.


Stay tuned for more of the recap!