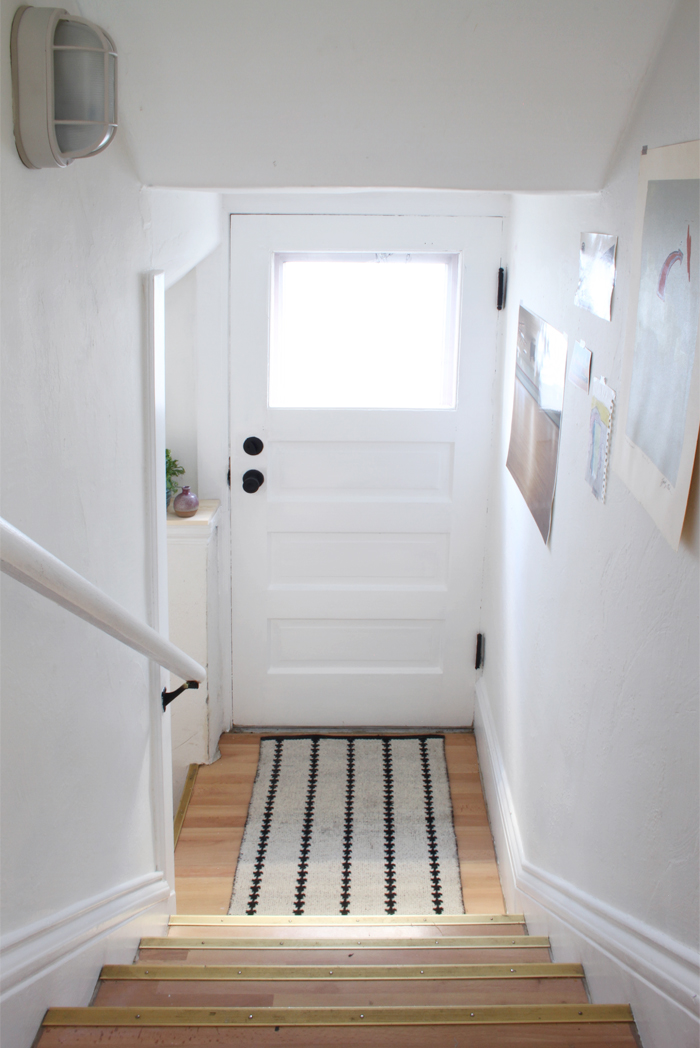 So, you guys all know that I've been working hard on transforming my kitchen and making it awesome, right? I am so close to being done with that bear of a project, and I can't wait to show you guys the after pics (hopefully soon, fingers crossed). Anyways, the kitchen is looking super great and all, but the basement stairs, right off the kitchen are looking un-tyte. Something had to be done. I couldn't just make my kitchen all amazing and wonderful, and leave the ugly beigeish-greenish basement hallway, oh, and those light fixtures.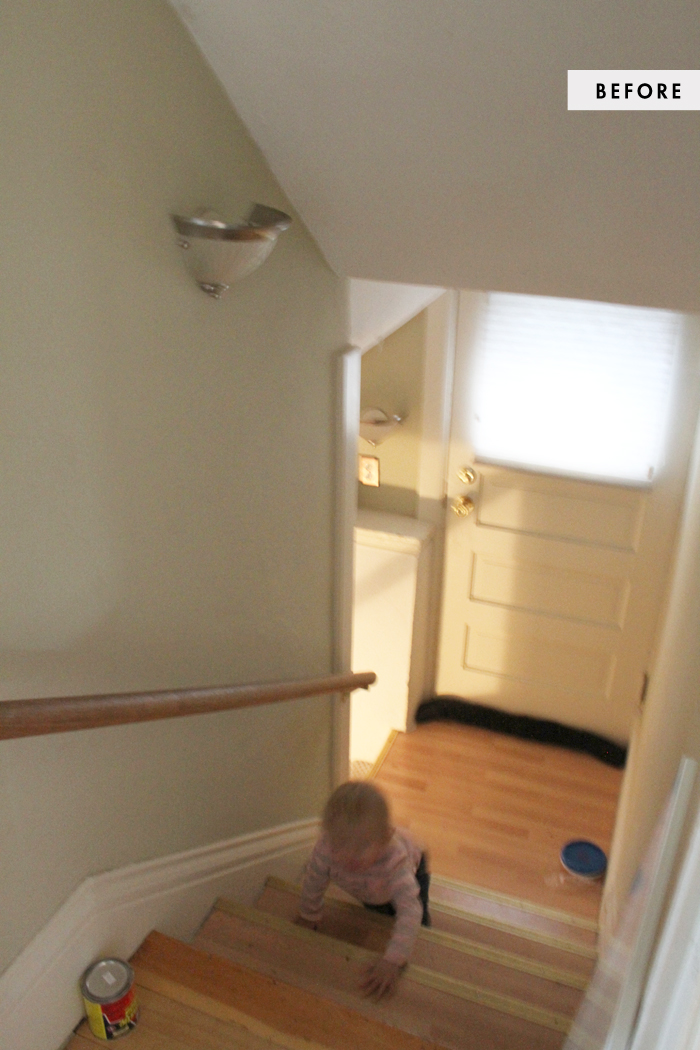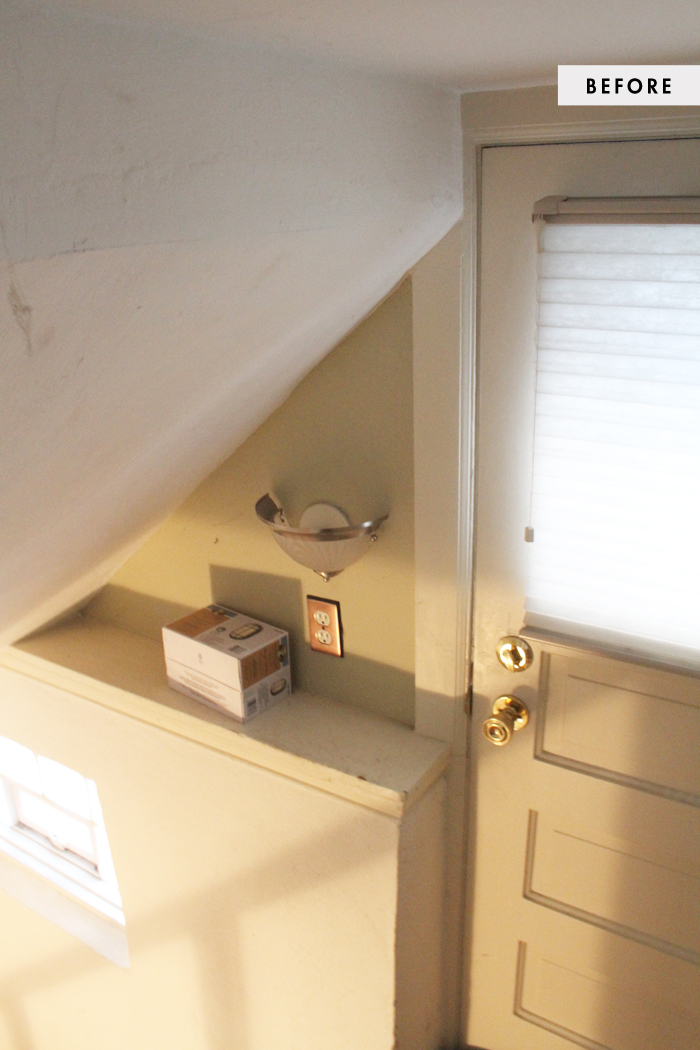 I'm glad I did it, and it didn't take too long either. Only 24 hours later, and my basement stairway is kinda looking magically babelicious (yes, I've been watching Wayne's World). This is the part of the project where I JUST WANT TO BE DONE ALREADY. 24 hours in real life right now is like 2 weeks in kitchen life. In my brain, this is all becoming unbearable, just like every big project seems to get at this point. I had to convince myself that painting this stairway would be worth it, and I knew I'd be mad at myself for leaving a project unfinished.
It didn't cost much to do this project, I used the last of the wall and trim paint that I had used in the kitchen. I went nutzo with the spray paint again and painted all the door hardware flat black, no more brass! The cheapy wood railing got a nice coat of white paint and now it doesn't look half bad. I replaced the lights with exterior sconces for less than $13 a piece that picked up at The Home Depot (I gotta thank my buddy Colz for that bit of inspiration). I dug through my stash of old friend artwork and made a pseudo gallery wall. I used washi tape from Two Berry Creative to hang the artwork, since I didn't have frames on hand, and I think that's just fine for a basement stairway.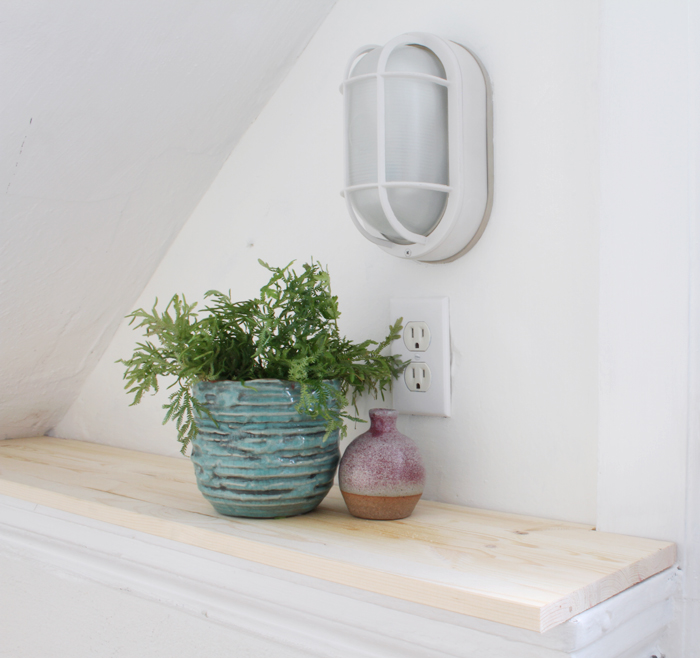 You may have noticed that some of the plants and knickknacks are from other parts of the house, I'm always pro taking from what you got. Plus, now I have an excuse to buy new plants for my living room down the road.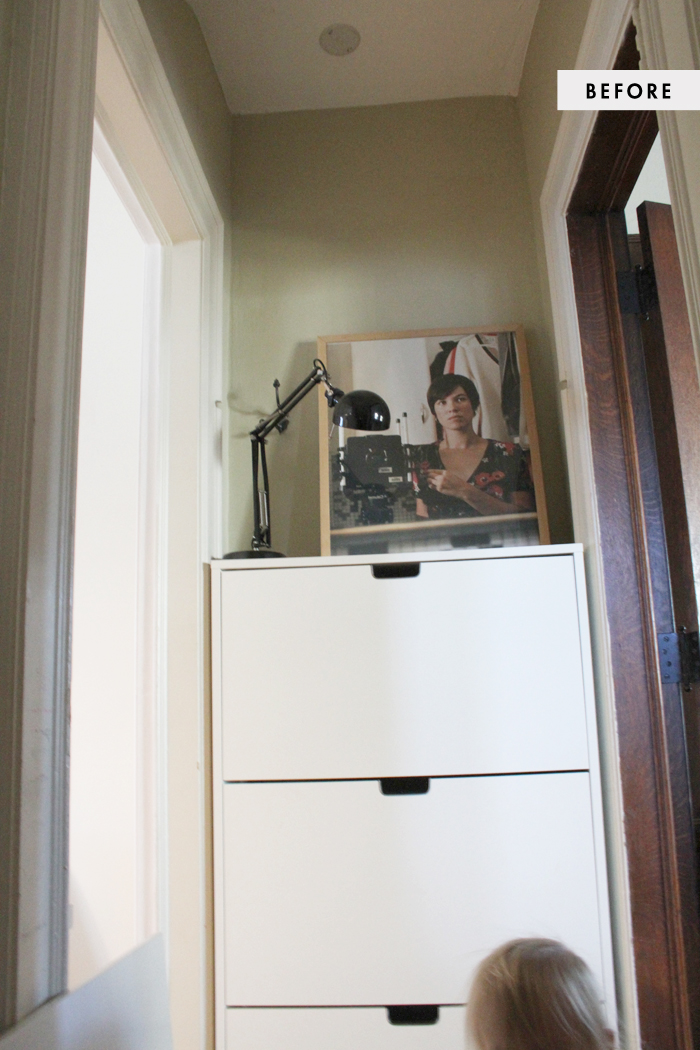 Just pretend you didn't see that photo of me there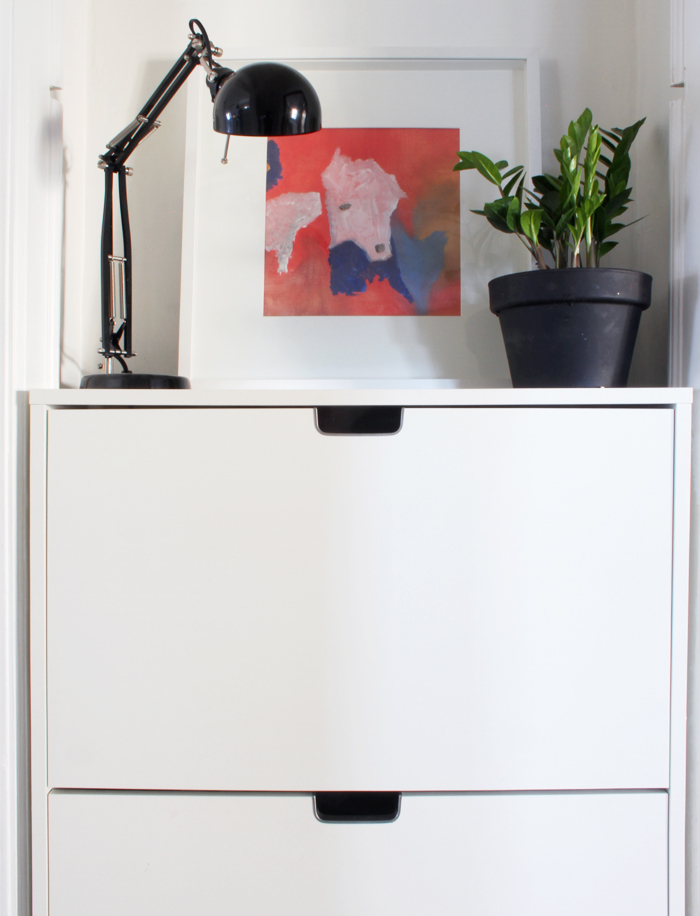 And you may remember the shoe storage cabinet that I blogged about last spring. This thing is still alive and kicking, and I love it. Having shoe storage on the main floor has really changed our life at home. Now everything is mostly organized, most of the time (expect when I am renovating the kitchen). I love a life without shoe piles, and this cabinet is pretty easy on the eyes to boot.