Hello, Friends! Guess what we just did? We survived an entire vacation as a family – the kind of vacation where you have to get yourself, your spouse, and two small people on a plane and to a specific location without; losing anyone, having melt downs, sibling fights, spousal disdain, or just plain freaking out. We did it, we survived, we spent a week in Savannah, Georgia y'allzerz!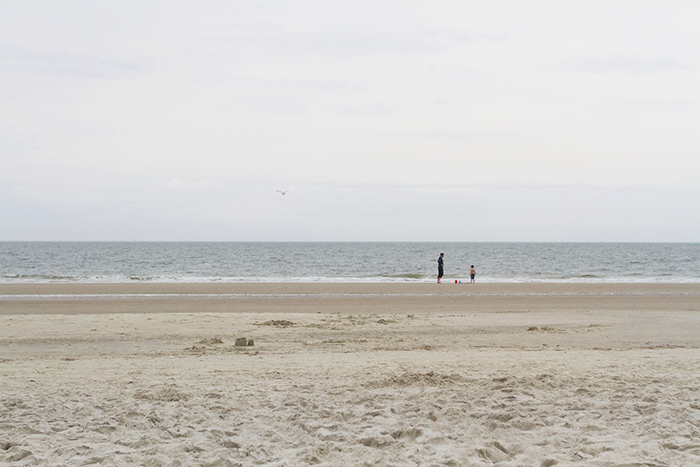 You may remember that Waff (aka Jeff) and I took a 48 hour weekend in Savannah back in November. Our good buddies Matt and Katie have taken up residency in Savannah while participating in some grad school action at the SCAD. We miss Matt and Katie like crazy and decided we should take the whole fam back to Savannah and takeover their 2-bedroom apartment, Allen style.
They were the most gracious hosts – putting up with our crazy kids and their love of ketchup, and nutella sandwiches – both of which are cause for messy hands and faces. The kids crashed together on an air mattress in Matt's studio, while Jeff and I made use of an air mattress in the living room. We spent most of our days heading back and forth between downtown Savannah and Tybee beach. The beach was amazing, even on the cold days. We needed to be outside like what, this winter had beaten us down and we had to soak in the sound of the surf at every possible moment.
With the kids in tow, there were limited options to what activities we could participate in. Gus still takes afternoon naps and was able to hunker down and take a nap at the beach, cuddled into his old-ma's arms. The last day he made a little nest right next to the cooler – it was pretty adorbz, you guys. Anyway, when you are traveling with someone who still likes to snooze for 2-3 hours in the afternoon you have to stick to low-key, short-term, chill activities. We did that pretty well.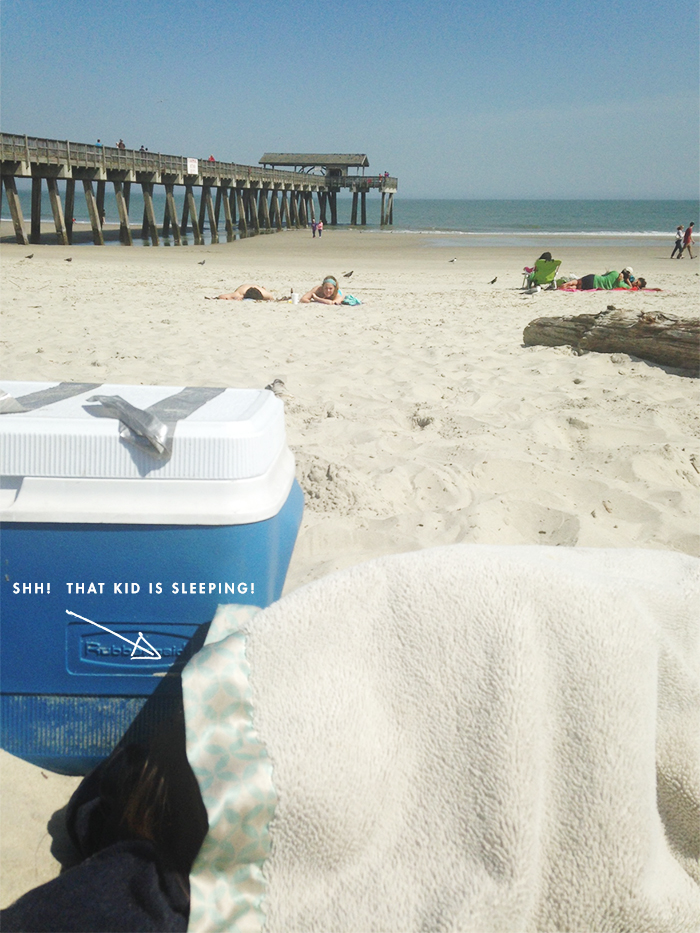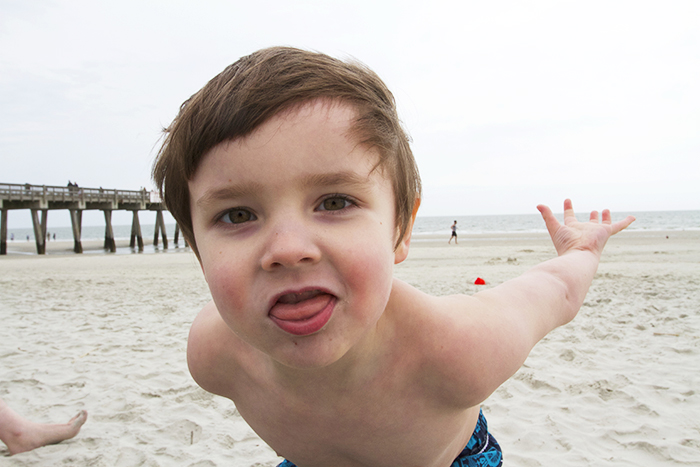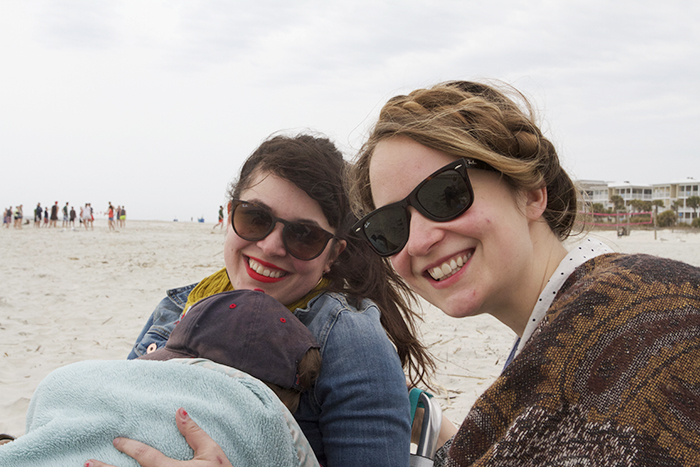 We also encountered the third biggest St. Patrick's Day celebration in the country. Did you know this about Savannah? We did not, but it didn't take much convincing for us to go join the locals and get crazy. You can drink alcohol openly on the streets in Savannah, that's right, they call 'em "walktails"! Because Savannah likes to party it seems like the obvious choice for a huge St. Patrick's day party who's main attraction is a four hour parade, (that's right FOUR hours) celebrated by over-imbibed onlookers!

The kids were amazing, on a scale of 1-10 I would give them a 10. They were non-agitated, pro-travelers! There aren't direct flights available from Minneapolis to Savannah, so we had to take a short layover in Chicago both coming and going. The kids were on four flights total, and at the end of each flight, fellow passengers would stop to tell me how impressed they were with how well the kids did.
I'm no expert at traveling with kids, but I believe part of our success was preparing for any possible kid freak out. First of all there was the preventative measures. Gus was just getting over a head cold, I was concerned that the cabin pressure would hurt his ears so I made sure to give him a dose of Zarbee's non-drowsy cold medicine before our first flight.
For my carry-on's I brought my purse and a larger over-the-shoulder bag stocked with snacks. I packed two lidded sippy cups, even though Finn is five and can handle a real cup like a pro, the sippy cup saved us from major disasters. Before we boarded the plane we filled up with juice, milk and water because those things aren't always available in flight.
I also packed special treats for both of the boys for the longer of the two flight. Both kids got new small lego sets (for less the $10 bucks a piece). Both sets were small less than 100 pieces, and I had unwrapped the legos prior to leaving and put both sets in a little tupperware containers so we didn't have to lose pieces. The legos were awesome and kept the boys distracted for nearly the entire flight. For Gus I packed two of his favorite books.
Lastly, I had a few movies pre-downloaded on my ipad and a set of headphones to accompany it. You can download movies if you have purchased through Amazon Instant Video. Lucky for us, Frozen just came out this week, so yeah, total mom win.
The boys didn't even need have of the stuff we packed, but it was good to know that we had it just in case. I'm not sure they would have been the sweet little angels that they were without it.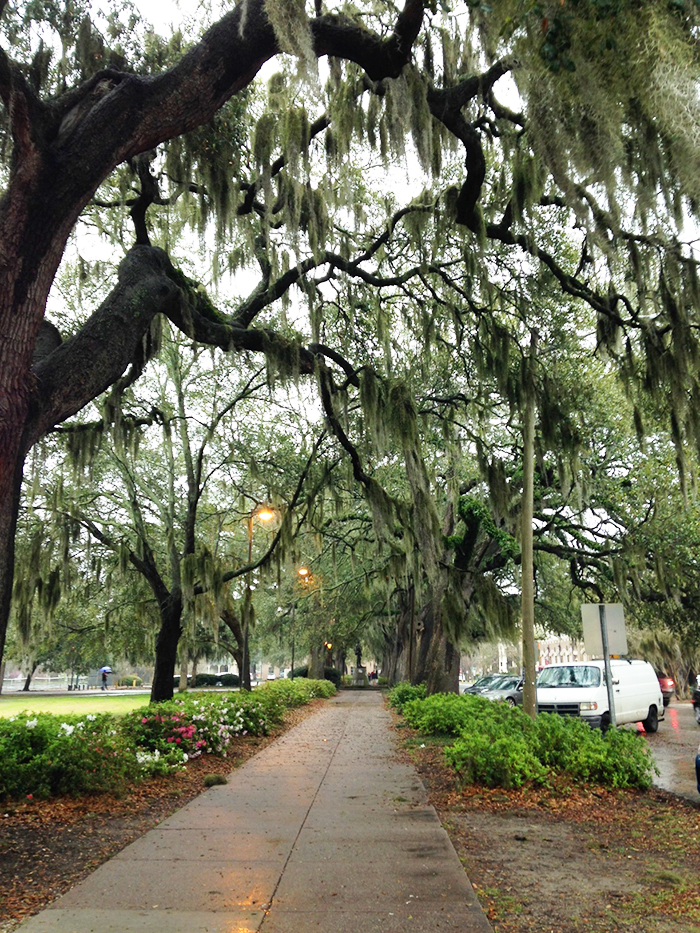 So yeah guys, we did it! We can officially travel cross country as a family of four, the world is our oyster!
Now I am stoked to get back to work, blogging away and sharing new cool things with you guys! I've got a bunch of posts planned for the coming weeks, and I need to tie up this four-year recap too. It'll be cool guys!