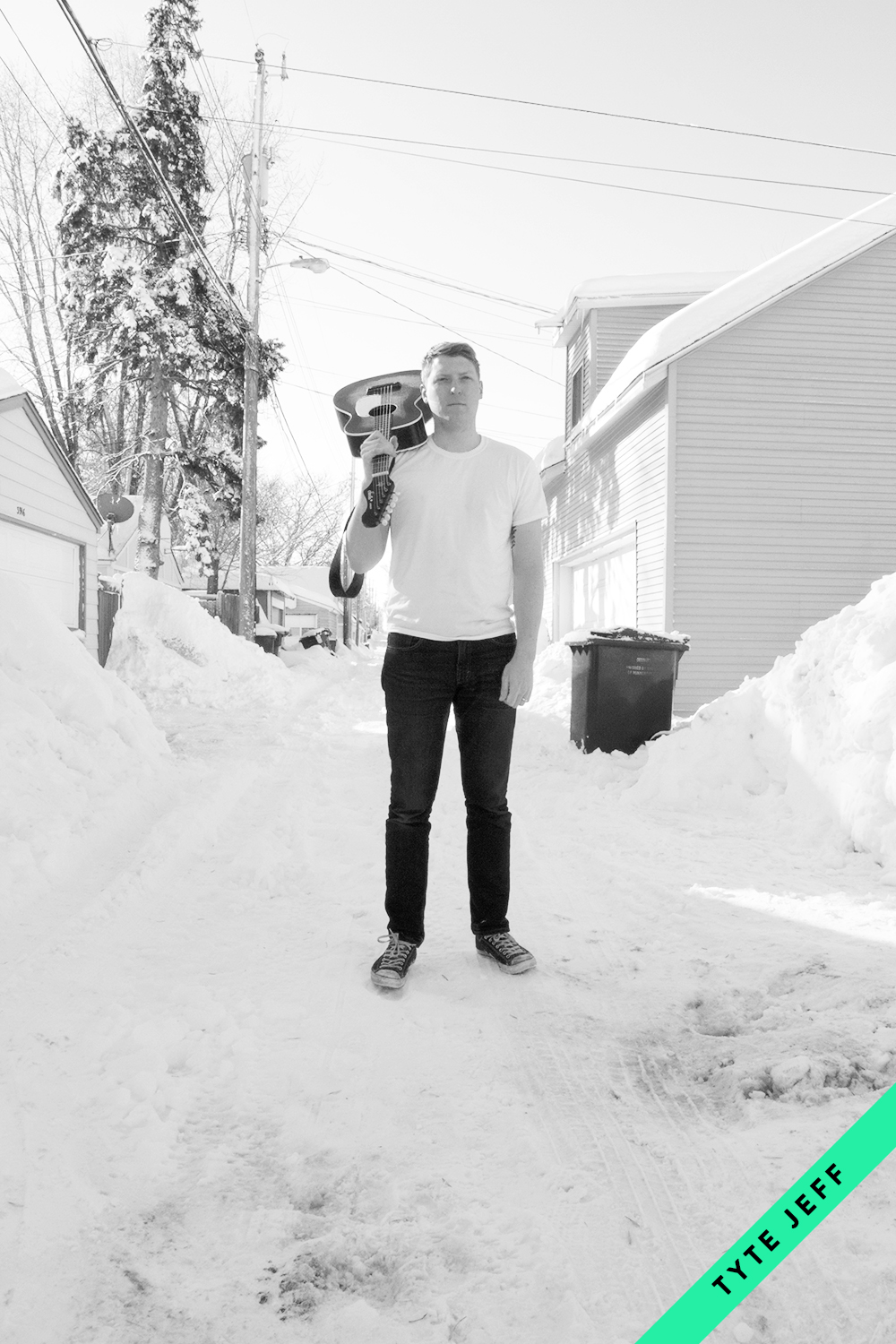 I'm sharing a post today that has nothing to do with my home, decor or design. It has nothing to do with why you guys typically visit me – and I hope that's cool. Today I just had to take a sec to say how proud I am of my guy, Jeff (aka Tyte Jeff, aka Tyte Waff, aka Nedrick Lamar, Top Rapper). Today he is releasing his new EP TYTE JEFF.
Making music has always been apart of Jeff's life. We met at the battle of the bands way back in 1998, my band Hardnox was battling his band The Killer Bees, it was true love, you guys. Ever since then I have always known Jeff to have a guitar in his hands (sometimes that gets annoying) and a fire in his heart.
When we had those (GD (J/K)) kids a lot of our personal ambitions were put on hold to make sure that those people got fed, were put to bed at a decent hour, and were well loved. Jeff has spent years working on this EP, putting bits and pieces of it together when time allowed (aka when those kids didn't need something). Feeling an urgency to finally get this thing wrapped up, he has spent the last 18 months recording the jamz, fine tuning the mix, making a band and playing shows. Today is the day that he is finally releasing this most amazing six song EP.
I think the music is rocking, man, and the lyrics are just so good. As his wife, I am so proud of what he has made, and beyond happy that my partner has such great ambition in life. You should take a sec to listen to these tytest of jamz. You can stream TYTE JEFF below via sound cloud, listen to it on spotify or download it at the itunes store.

If you are local, perhaps the TYTEST way to hear the jams is to come out to the Turf Club, this Saturday April 19th in St. Paul, MN for the release show! Tyte Jeff will also be playing with the incredible Valet and The Ronnie Buxtons (ex Lifter Puller). Doors at 8PM. Hope to see some of you there!